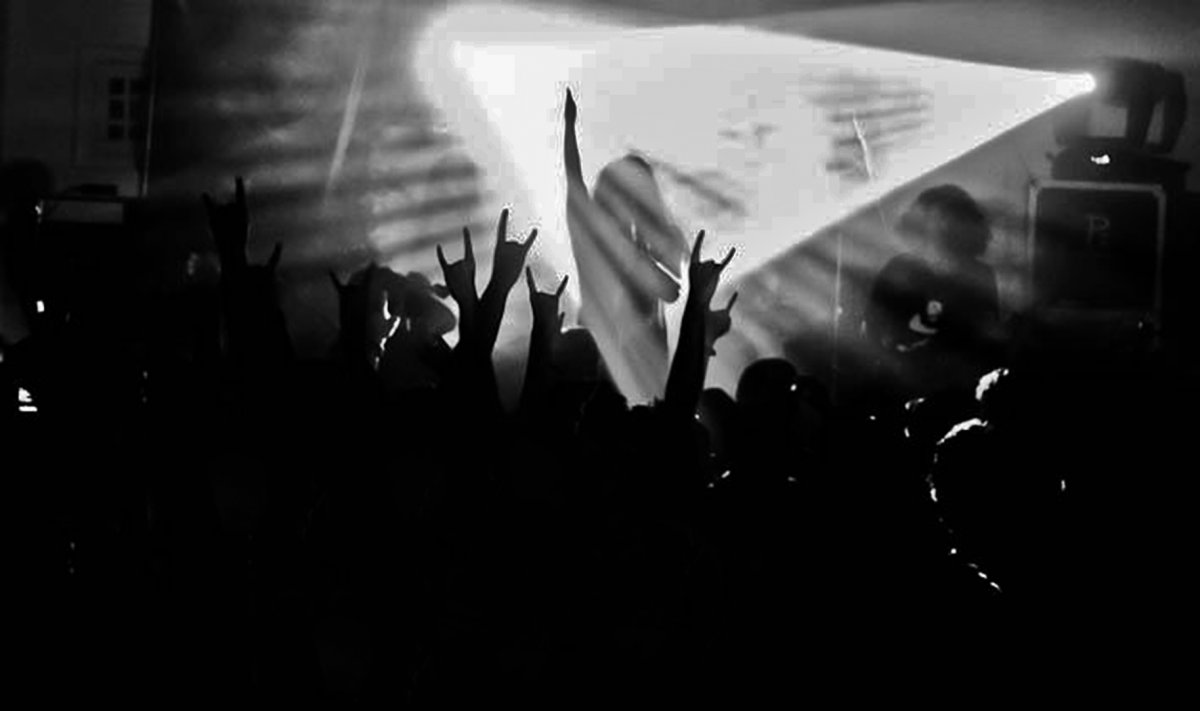 Rock & Roll was here to stay long before electronic music started to grab on its coattails a decade ago.
Back in the '70s the Arts Centre Club, and Rock Company that followed on its heels, collectively created a healthy atmosphere for budding rock musicians to jam and learn from each other. This created brilliant new bands, adding a much needed dose of originality to the table. Talented musicians not only honed their skills on their instruments, they also started to create the very sound they would go on to perform.
Fast forward to 2015, and we've found our sound and the secret ingredient to originality: our own musical roots in tribal rhythms and rural storytelling that make the heaviest of music sound fresher, capturing the local island spirit into the music and adding a signature sound to our Rock & Roll.
If you like your Rock & Roll and want to hear the island's special spin on things, have a listen to these five very different songs:
ANDURA by Stigmata
Stigmata need no introduction. Even if you're not into heavy metal, you know them. Andura was one of their earliest originals, released in 2002, first bringing this sense of fusion into the sound. The song is a heavy interpretation of the Gajaga Wannama and marked Stigmata's lifelong attachment to experimenting with the inherently Sri Lankan. Every young boy who picks up his first electric guitar in Sri Lanka must have tried to cover it at least once. This signature Sri Lankan theme to the sound continued with Stigmata's journey, influencing Jazz Theory and other songs from their second album and many songs from their third – that included the anthemic March of the Saints.
ROCK & ROLL IS MY ANARCHY by Paranoid Earthling
Paranoid Earthling aren't metal but they're most certainly are some fine, hard, (arguably, grunge) rock. Rock and Roll is My Anarchy is a local anthem because it speaks of the purpose of rock and roll from its inception along the Mississippi Deltas – to rebel against the establishment. I am me, I do as I please and Rock & Roll is my anarchy, the song's lyrics remind rock fans in Sri Lanka. You'd be hard-pressed to find a genuine rock fan in the country who can't rattle off lyrics to this at a moment's notice.
MAHA RAVANA by Thriloka
These Thriloka chaps define their music as jazz-fusion, but they've stepped over the boundaries of Rock & Roll one too many times to leave them out of the genre. Like Stigmata, they too have a history of weaving the uniquely Sri Lankan into their music. The band is currently running a crowd funding campaign for their third album. The first album, Bisura, released in 2008, had this mammoth of a track as its show-stopper, paying tribute to the much misinterpreted Ravana, the wise and pious king of mythical Lanka.
HIT THE FLOOR by Wagon Park
Wagon Park is probably a band that our grandparents could easily get into, but that says nothing of their rock solid performances that can get a young audience going in an instant. In Hit the Floor, released in 2011, Wagon Park combine the old school Rock & Roll, Blues Rock and some unmistakably Baila themes with locally topical lyrics. If Sunil Perera and the Gypsies were a Rock & Roll band, this is probably what they'd sound like – a fact that speaks volumes of the band's universal appeal – combining Bob Marley with Bob Dylan, and The Doors with The Beatles.
WINDS OF UVA by Funeral in Heaven
Black metal is most certainly not for the faint of heart. Things are darker, angrier and possibly purer. Funeral in Heaven are pioneers of the local edition of the genre Hela Black Metal, combining ancient Sri Lankan tales and local instrumentation into the guttural black metal sound. Winds of Uva is a patriotic song, taking listeners back to colonial times and the halcyon days of the ancient Wellassa, an ancient tribe of rebels from the Uva province. The music video (directed by Amila Galapaththi) went on to win 4 awards at the Derana Music Awards in 2010.