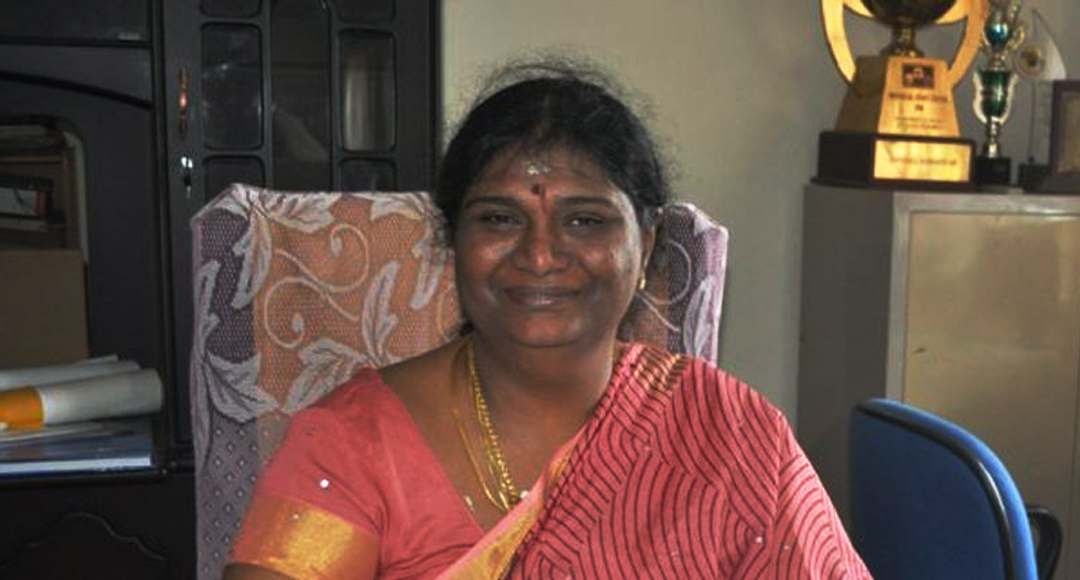 This interview was translated from Sinhalese. Read the original one over here on our Roar Sinhala page.
In September 2016, Sri Lanka Customs saw the appointment of a female Director General: Sarojini Charles. Having grown up in the war-stricken region of Jaffna, she is now one of the few Sri Lankan women in a position of authority in an important economic institution of the country. Charles is a Special Grade Administrative Officer who has served in the country's administrative sector for 26 years. She had served as the District Secretary of both the Batticaloa and Vavuniya Divisional Secretariats as well.
As the Director General of Sri Lanka Customs, you have achieved one of the highest posts in the public service sector. How does that make you feel?
I am very pleased because while working in the public sector all these years, I have faced numerous challenges.
What were the most serious challenges that you faced in your career?
In 2008, I worked as the government agent for the Vavuniya District. This was when the civil war was at its worst.
At that time, the A9 main road was closed and food and other necessities had to be brought into the region through other roads. So I was not only expected to perform my regular duties as the government agent of the region—I was also given the responsibility of procuring the essential items that the people of Vavuniya needed. I had to work tirelessly during this period.
When the war was over, all those who had been displaced in the North and the East came to the Vavuniya district; 300,000 people came into the district, and within a month they were provided with everything that they needed.
These were only a few of the challenges that I faced—my actions were heavily criticised by the local media and the international community.
Afterwards, I was given the government agent's post in the Batticaloa District. I had to serve the government in a territory where groups like that of Karuna Pillayan lived. I worked in this region between the years of 2011 and 2014.
Why was working in Batticaloa so stressful for you?
Regionalism is a factor which is very important to the people of the Northern and Eastern provinces. Those who live in the North don't like to work in the East. Many of the people in these regions belong to the Hindu faith—I am a Catholic, and this affected people a lot.
Moreover, the people in the eastern region do not respect females. This was another challenge which I had to face as the District Agent of Batticaloa. But I worked as hard as I could.
When I was appointed as the District Agent, the poverty index of the Batticaloa district was at 20.4 percent. According to the report that was released by the Central Bank in 2016, the poverty index of the district had dropped down to 7.4 percent.
I would have to say that I was mostly pressurized due to the political atmosphere of the country. But I did not take this issue too seriously.
As a government officer, I performed my relevant duties and responsibilities. Even though I did not particularly desire to work in the Batticaloa region, I did so because the President requested me to. I did not, and still do not, get too involved in politics.
Were you faced with any threats during the wartime?
Yes, during the war years I was faced with many threats. But I wasn't afraid because I knew that I was not doing anything wrong.
How do you accept the challenges that come with being the head of one of the important economic institutions of the country?
Everyone who works for me in the Customs department is very supportive.
Did you have an ambition of getting into the public sector from a very young age?
Just before I was to be married, my father encouraged me to sit for the public service sector examination. I wasn't interested at first, but then I eventually decided to sit for the exam.
In a traditional society, educated young women usually get tied down to their homes. Even though many women these days pursue a higher education or a career, many more become caught up with marital duties. How do you perceive these circumstances from your point of view?
My mother is a school principal. Her first appointment was at a school in Ragama. Later on, she was appointed at schools in Jaffna and Vavuniya, respectively. Because of my mother, my family was very supportive of me in my studies and my career. After I got married my husband too, supported me in everything that I did.
Many women in Sri Lanka stop pursuing further education after they receive a University degree. Women in other countries keep studying till they receive Masters degrees and Doctorates. In order to keep up with globalisation and the changing global culture, we all need to keep educating ourselves.
It is apparent that women in Sri Lanka are still suppressed by a traditional societal framework, which is very unfair to them. What are your thoughts on this?
I have told my children about this. I have told them that we need to build up own lives. "Live your life." That is something which I always tell them. We need to make the decisions of our lives.
Some people make excuses, saying that their parents don't allow them to do certain things, but that's not the case. Everyone needs to be independent. We will have to face many problems and difficulties if we depend too much on others.
At the same time, I have told my children that they should remain independent while upholding the culture of our country because as citizens of this country, we need to preserve its culture.
What are your thoughts on the young women in the younger generation of Tamil people in the country?
When I was working in the Vavuniya and Batticaloa districts I saw the younger generation as the 'WiFi generation.' In other countries, the youth use the WiFi facilities to be more productive, but a majority of our younger Sri Lankan ruin themselves with such facilities. It makes me very distressed because we have given our children access to advanced technology, which they do not use in the right way.
We need to do the best that we can to ensure that these children have a good future; parents, teachers and religious leaders need to take the responsibility of this.
How did you learn to speak the Sinhala language fluently?
When I was in school, I couldn't speak Sinhalese at all. My father was very fluent in the language, and so is my husband. When I was working as District Secretary, those who worked for me were Sinhalese people. By speaking with them, over the years I learned how to speak Sinhalese well.
What are the plans you have for the future?
After I have taken care of the responsibilities I have to my children, I hope to engage in voluntary community service.
Research by Dileesha Abeysundara
Feature image courtesy newsfirst.lk