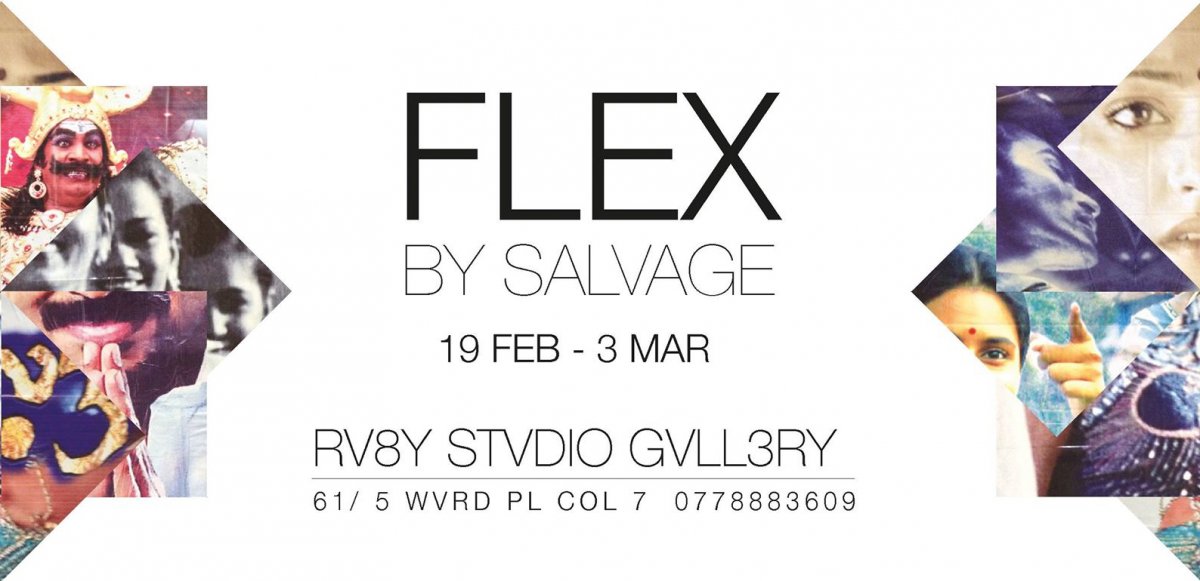 They are often reduced to blurs of colour during a rush hour commute – part of the white noise. On a more leisurely day though, you might pause outside a cinema to ponder the billboards advertising movie times. After a few weeks, you might notice that one has been exchanged for another. The cycle continues.
A new exhibition called Flex – named for the material these billboards are made of – reimagines these often-discarded media through a collection of canvas-stretched billboards. Flex is being organised by Ruby Studios, a group of creative people specialising in high-end design in a variety of fields, including branding, photography, illustration and logo design, with a global outlook.
Rather than leaving the images as is, artists from Ruby Studio added their own final touches with paint. The chemistry between a couple becomes visible in a swirl of dots, while the emotion in a heroine's face is highlighted with a coat of ochre paint. Captured in this way, you are able to enjoy the striking images without the distraction that usually surrounds them. This doesn't just include the noise and bustle of being around a crowded cinema, but also the movie titles and show-times on the billboard itself, which jostle for your attention.
The Ruby Studio artists also named each canvas using a single syllable. At times, the names give you pause for thought, as you try to interpret the message the artist is trying to portray. A pair of hands folded in the "Ayubowan" gesture is titled "Herd" making you think, perhaps, of the importance of individualism rather than blindly following convention.
Mostly though, the images speak for themselves. The majority of the billboards appear to come from Tamil movies. As such, some of the canvases are unashamedly loud, borrowing from the equally flamboyant Tamil popular movie scene (lots of bright golds and hot pinks) while others take a more subtle approach.
The proceeds from Flex will go to fund Salvage's many social projects. Salvage creates jewellery and handbags using recycled materials like magazine paper and bottle caps. Apart from recycling waste, Salvage also aims to rehabilitate those most in need. These products are carefully crafted by members of marginalised communities; from young children who otherwise would be left to their own devices on the streets to women who have suffered physical abuse.
All proceeds from Flex will go towards funding an HIV drop in centre located next to the IDH Government hospital, in order to support those struggling with poverty and the social stigma of being diagnosed as HIV positive. The drop in centre provides advice on health, social and physical issues. All of the people running the shelter are professionally trained and many among them are HIV positive themselves.
Salvage also funds many other worthwhile social programmes such as Heavena, a shelter that also offers vocational training for homeless and abused women, and a school for underprivileged children.
'Flex' will continue until March 10, at the Ruby Studio at 61/5, Ward Place. Check out the Facebook page for more details. You can also find Salvage jewellery in the studio section downstairs.