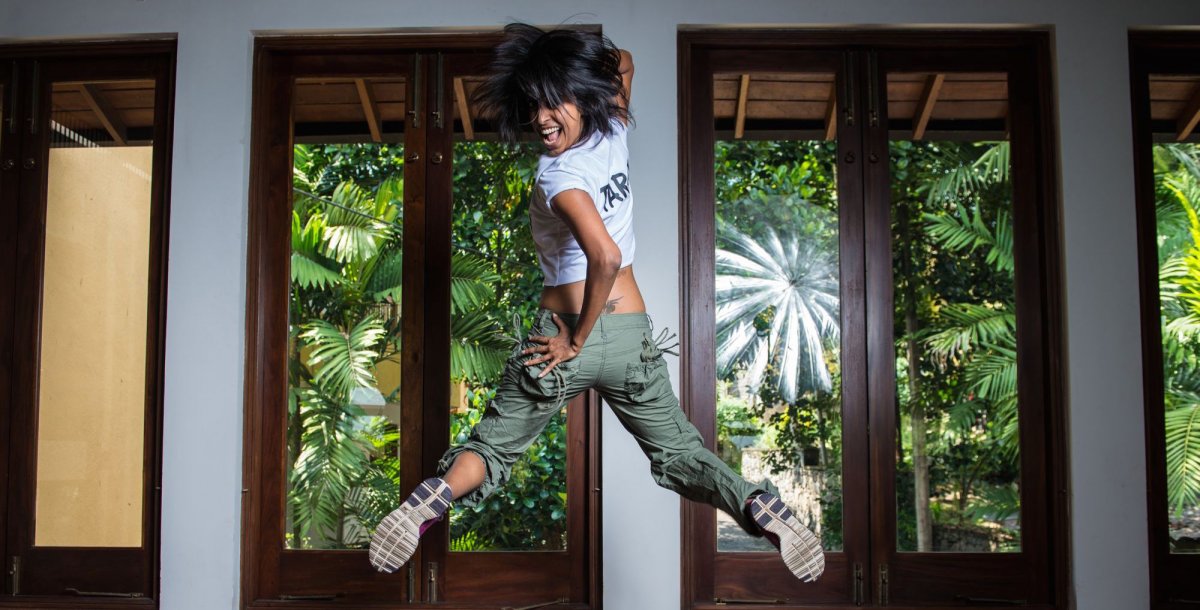 Form, flow and precision; a dancer needs to understand this exacting balance to be a truly great performer. This is an art that Tarja De Silva, a dancer who has been taking the stage since her childhood has had to study. Tarja began dancing professionally at the age of thirteen and never looked back. The repertoire of genres that she has explored over the years is impressive. Kandyan dancing, ballet, hip-hop, swing dance, salsa, pole dancing and aerial hoop are all genres she has dabbled in, but she explained that her principal form of dance is ballroom.
Tarja began dancing competitively in England while she was studying at the University of Hertfordshire. She also decided to get her Zumba license there whilst she was dancing. She explains
"Being a dancer, fitness and health takes great importance in my life. Therefore I decided to do Zumba as it is a Latin inspired dance fitness routine that gets you burning calories and toning your body through dance. Being a Ballroom / Latin dancer, this form of fitness regime came naturally to me and this is why I decided to begin classes in Sri Lanka – to share my passion of dance and fitness with others."
In a traditional country like our own, it is often the case that women are discouraged from performing on stage. This is especially prevalent when considering genres of dance that are Western influenced like ballroom or Latin. Whilst in theory we are fine with women dancing, most fathers or husbands are often uncomfortable with their own kin performing on stage. However Tarja believes that this is a non-issue. Her unconventional attitude regarding this point is reiterated with her insistence that a person should be recognised based on their talent and not their gender.
As Sri Lanka progresses forward, more attention is being paid to the arts. Dance gains increasing importance and audiences are becoming more educated about the subject. As such, the demand for more unconventional, experimental performances has grown. She explains,
"I would love for dance to elevate to an international level, where our dancers get the same exposure and training as I did in England. I would also love to see new dance styles being introduced to our country and eventually my wish is that dancers will have the ability to go out into a global platform as professional dancers with sound technique."
We couldn't agree more. As the number of dance genres increases around the world, it is necessary for our little island to keep up and more importantly, insert our own flavour while doing this. A number of dance troupes seem to be following suit, bridging the gap between contemporary dance and traditional Sri Lankan style. Whether it is Latin, ballroom or hip-hop, we believe that dance is essential for letting off a little steam and keeping fit as well. So try out Tarja's Zumba classes– don't forget your dancing shoes!