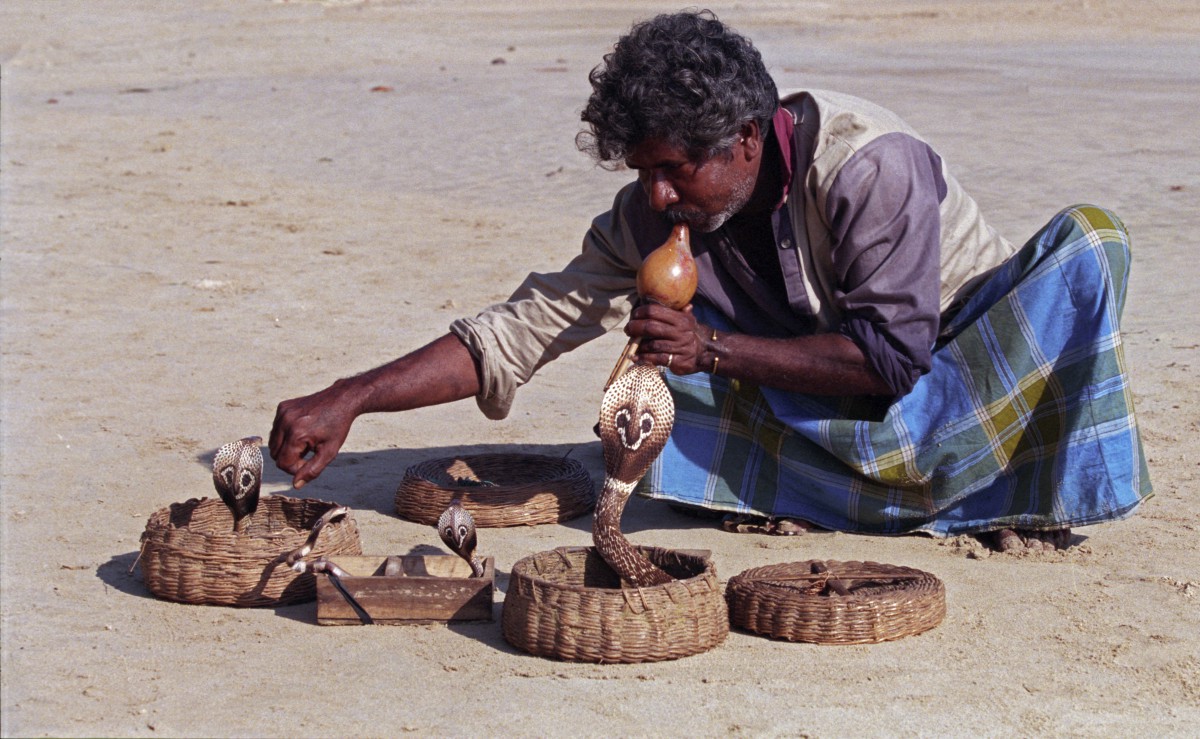 In our last segment, we featured eight Sri Lankan ethnic minorities who lived here for generations but whose ethno-religious identities are unacknowledged in the national census. Constituting 2% of the local population, these ethnicities are merely categorised as 'other'.
This March, for the first time in history, the government has finally released a booklet titled People of Sri Lanka, including both the majority and minority ethnicities. Whilst it does not address religious minorities, it includes multiple essays on the socio-cultural practices of each community.
Here, we take a look at eight other communities, some which have already been written extensively about on Roar Media. Click on the titles for the longer pieces.
Tamil Community of Recent Indian Origins
The history of Indian Origin Tamils (IOT) is complicated to say the least. Officially, those who are considered IOT arrived in two waves: first in 1823 as labourers brought to Ceylon by the British, and the second in the 1900s as traders and entrepreneurs. Both waves were independent of each other, and occupy completely different socio-economic stratas.
However, it should be noted that the Tamils shipped in by the British were not the first Tamils in the country. Sri Wickramarajasinghe, the last Kandyan king who ruled until 1815, was originally from South India.
By the time of the census in 1911, the Indian Tamils had become the second largest ethnic community and were recognised as a separate ethnic group itself.
Post-independence political upheaval in the 1940s led Sri Lanka's first independent government to take steps against the IOT community. This left thousands of plantation workers stateless, without basic rights. Following the Disenfranchisement Act of 1948, Sri Lanka signed repatriation pacts with India, which resulted in nearly 50% of the community being sent back to their ancestral homeland.
The effects of these policies are visible even today, as people from the plantation sector are one of the most—if not the most—underdeveloped and impoverished communities in the island. Centuries later, the government attempted to rectify this by passing a Citizenship Bill in the early 2000s.
Tracing their lineage back to the Tana Vaisya caste in North and North Western India, the Chetties moved to South India during Mughal invasions in the 11th century.
In his book Social History of Early Ceylon, Professor H. Ellawala claims that the Chetties first arrived in the island shortly after King Vijaya did. In compliance with King Vijaya's wishes, the King of Madurai sent over several maidens of the Vaisya caste. The acknowledgement of this royal lineage has somehow made its way to popular Sinhala nursery rhymes. The lines, recited as a chorus as children play games, go 'athuru, mithuru, dambadiva thuru, raja kapuru hettiya.'
Currently numbering about 150,000, the Chetties were among the first importers and exporters to the island and continue to make significant contributions. Notable Chetties in recent history are the late R.I Fernandopulle, and late Deshabandu Reggie Kandappa. Fernandopulle was an expert who pioneered the advancement of Sri Lanka's coconut industry, and Kandappa founded one of the country's largest advertising agencies, Grant McCann Erickson.
Sri Lankan Malayalis
Although they first arrived as mercenary soldiers to fight under Lankan kings during the 14th century, Sri Lanka's trade relations with Kerala was a predominant reason for Keralites to migrate to the island. Many more followed during the British rule, as job opportunities opened up after coffee, tea, and rubber plantations were established in Sri Lanka.
The demand for labour in Colombo resulted in Malayalis of various skill sets setting up home in the city. These included academics, medical professionals, and skilled and unskilled laborers. They were quick to adapt, and the fact that they were multilingual was an added advantage. In addition to speaking their mother tongue Malayali, they also picked up Sinhala, Tamil, and English. The words kochi-miris and kochikade are said to be derived from the port city of Kochi (Cochin). The chillies are eponymous. The area where shops were run by Malayalis from Kochi was referred to as kochiyange kade, which eventually turned to Kochikade.
Prominent Sri Lankan Malayalis include educationalists like Susan Pulimood, former principal of Visaka Vidyalaya; and Aysha Rauf, the first female Muslim deputy mayor of Colombo, who also fought to establish stable educational institutes for Muslim girls. K.C. Kuttan, the Galle Face Hotel's iconic doorman, was also a Malayali.
Also commonly known as the 'Ja's, the Sri Lankan Malay community are descendants of Indonesian political exiles, soldiers, and convicts who arrived in the country during Dutch rule. Most Malays are of Islamic faith and use a colloquial Sri Lankan dialect of Malay language. According to People of Sri Lanka, many Malays speak more Sinhala than Tamil.
Many Malays were concentrated in and around Slave Island, but have been forced to move out in recent times. This was mainly due to government policies and the ever-rising value of land. Now somewhat dispersed, pockets of Malays have settled in Enderamulla, Akbar Town, and Makola instead.
Meanwhile, contributions made by Malays to the country are innumerable. They have shaped Sri lanka's culinary scene by introducing local favourites like dodol, watalappam, sambols, pastols, and achcharu. In addition to shaping food, you also find influential figures who helped shape the country, like T.B Jayah and Supreme Court Judge Justice M.J. Akbar, for instance.
Chinese Community
Waves of Chinese people migrated to the island during both the Portuguese and British eras. They were engaged in cinnamon plantations, and then as labourers involved in the construction of the Galle Harbour, Trincomalee Harbour, and the Hamilton Canal. Thereafter, Sri Lanka saw an influx of Chinese refugees during the Second World War and the China-Japan War in the 1940s. According to Thuon Chisu Jemson in People of Sri Lanka, there are currently 3,000 people descended from settlers in the 17th and 18th centuries, in addition to over a 100,000 Chinese workers in the country now. It is difficult to pinpoint accurate numbers due to marriages, migration, and intermarriage with other communities. However, the government estimates that there are about 200 'unmixed' Chinese people living here.
In the past, the Chinese settlers were mainly involved in dentistry and textiles. It is widely believed that dental technology was introduced to Sri Lanka by the Chinese. Currently, they aren't limited to just these careers, and are found working in other fields as well, with the most notable ones being the Chinese restaurant industry.
The Memons
The Memons are part of Indian Muslim trading communities originally of Sindhi or Gujarati origin. People of Ceylon notes that the first Memon to arrive in the country was a textile trader by the name of Abdul Rahman, in 1870. Many Memons between the subcontinent and island were tradesmen, until the Partition in 1947, which was when families started moving permanently to the country.
Most of the Memons today are concentrated in Colombo, although they also used to live around Jaffna, Galle, Matara, Kandy, and Hambantota.
The community is of Islamic faith, and have specific ceremonies carried out during childbirth, marriage, and death. Some of the customs—like sacrificing a lamb or goat after childbirth in thanksgiving, and having a naming ceremony—are similar to those of Moors. Their marriage customs are a lot more elaborate and consist of numerous pre-nuptial ceremonies, wedding ceremonies, and a homecoming ceremony.
Dawoodi Bohras
Akin to the Memons, the Bohras are also Muslim traders of Gujarati or Sindhi origin. In 1830, Jafferjee Esajee, a trader from North-West India, landed in Galle when his ship was blown off-course. However, he recognised the trading potential of the area and established a trading store in Galle, bringing his relatives and associates down from India shortly afterwards. He was soon followed by other Bohras who were looking for better opportunities. Shortly after, he brought his relatives and associates over as well.
The first settlers then moved to Colombo in the early 1850s, and made Pettah their business premises. Initially involved with the imports and exports of dry food items, textiles, and kerosene, their trade has now diversified to include plastics, hardware, paints, paper, and chemicals too. Several Bohra names are well recognised in the business community; the Akbar brothers, Noorbhai and Company, and Adamjee Lookmanjee and Sons are but a few.
The Gypsies
Commonly known as the ahikuntaka in Sinhala, the gypsies of Sri Lanka still lead a nomadic lifestyle. Most of them provide street entertainment with animals: they are easily recognisable because they usually carry a cloth sack with a cobra or two in rattan tubs, and a sleeping python. They are also accompanied by a monkey on leash, who is trained to perform for a living. These are predominantly male careers though, with women limited to palm-reading and musical entertainment.
The gypsies often have tribal leaders. In 2005, there were four such leaders, though this has now increased to six, People of Sri Lanka notes. Despite life on the roads, the gypsies have several of their own villages to which they return. These are limited to areas in Kudagama, Deva Gama, Kala Oya, and Andara Kale. Their settlements are often isolated from surrounding villages and are stigmatised as the ahikuntaka gama—gypsy village. The villages have basic necessities, including a school for the children. However, knowledge is generally passed down from generation to generation and through word of mouth. Gypsy children are taught traditional livelihood skills (like hunting, capturing snakes, and palm-reading) by their elders.
It is uncertain when exactly the first gypsies, who migrated from India, arrived in Sri Lanka. They claim to have migrated from South India, and speak a language similar to Telugu called Tulu. However, the language only exists verbally, as it does not have a script.
---
This is the end of our two-part mini-series listing Sri Lanka's ethnic minorities. Moving on, we hope to focus more on the cultures and identity of minority groups who have been not featured independently so far. If there's anything you would like to share, or read about, do let us know.
Cover image: wikipedia