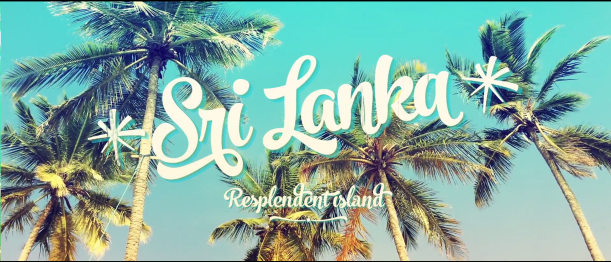 Yes, we at Roar get excited about amazing photographs and videos of Sri Lanka. How can you not? We feel a sense of pride and delight in seeing our resplendent, little island in all its glory – culture, history and landscape – appreciated in these gorgeously shot and edited photographs and videos.
Since our last article on it there have been quite a few breathtaking videos that have emerged on the Vimeo or Youtube, and so we decided to feature them here as well.
Loving Lanka
The 3.53-minute film was shot by Sebastian Linda, an award-winning German audiovisual artist, has got to be THE BEST video so far. In the video description, Sebastian says he decided to quit all his jobs, marry his girlfriend and travel through Sri Lanka last year. Having escaped here for several months, he was able to capture some amazing moments. Check out the video below and prepare to be blown away.
If you would like to see some of his photographs of Sri Lanka, which are equally good, check out his Facebook page here.
Making of Loving Lanka
The holiday video, Loving Lanka, was shared and posted widely on social media back here. In fact, you may have already watched the video and shared it as well. But it wasn't just us Sri Lankans who found it amazing. People from several different countries have raved about it and asked Sebastian to show them how he made the video. Those amazing zoom out shots that reel backwards, and the swirls and spins, weren't the magic of post production Sebastian reveals in his tutorial; it was all done with a hand-held camera. If you would like to know how these amazing shots were taken watch the video posted below. If filming and editing doesn't excite you, you may still enjoy watching the video as it features great short clips that he couldn't use in the original video because he had to keep it short.
See Lanka
See Lanka was posted on Vimeo about 7 months ago and has been selected as one of the Vimeo 'Staff Picks' as it's beautifully shot and edited. We couldn't find much information about the guy behind the video apart from the fact that he goes by the handle 'Warmeye' and is from the UK.
In any case, the video is lovely. It's clearly more about the people than the places. Serene, with background music that's more adagio, rather than exciting the viewer the video warms the heart and leaves you with a smile on your face at the end of the 2-minute clip.
Life or Dream. Sri Lanka
Despite that opening image on the video, and though it's tagged as 'mature' content, this video is safe for watching at work. (There are a few thong-ed bottoms and bikini-ed boobs in some of the shots though – if that could get you in trouble at work, scroll down to the next video pronto!)
Heavily post processed and set in slow motion, the video has a vintage, dreamy feel. It shows Sri Lanka as a warm country with warm people. But the video also portrays Sri Lanka as a fun country to visit, with culture and history – all of this captured in a 5 minute video.
Sri Lanka – Resplendent Island
Jordi Pages, who made the video, seems to be another of Vimeo's favourites having selected some of his videos as 'Staff Picks'. Jordi certainly isn't an amateur; his profile states that he is a freelance creative director, motion designer and lecturer.
Sri Lanka
This video is the oldest of the featured lot. Posted 3 years ago on Vimeo, this excellent video seems to have been missed. Or we suppose it was uploaded before holiday videos of Sri Lanka became popular. The Scottish video-maker, Paul Lockhart, even has a hipster moustache as his profile picture – clearly he was making these videos before they became cool! (We kid)
The video was made on a two week trip in Sri Lanka by Paul and his girlfriend, and depicts Sri Lanka as a peaceful holiday destination.
Walking Sri Lanka
This video is more fast-paced and has a more comical soundtrack. Shot by Perennial Plate, the group describes themselves as 'an online weekly documentary series dedicated to socially responsible and adventurous eating'.