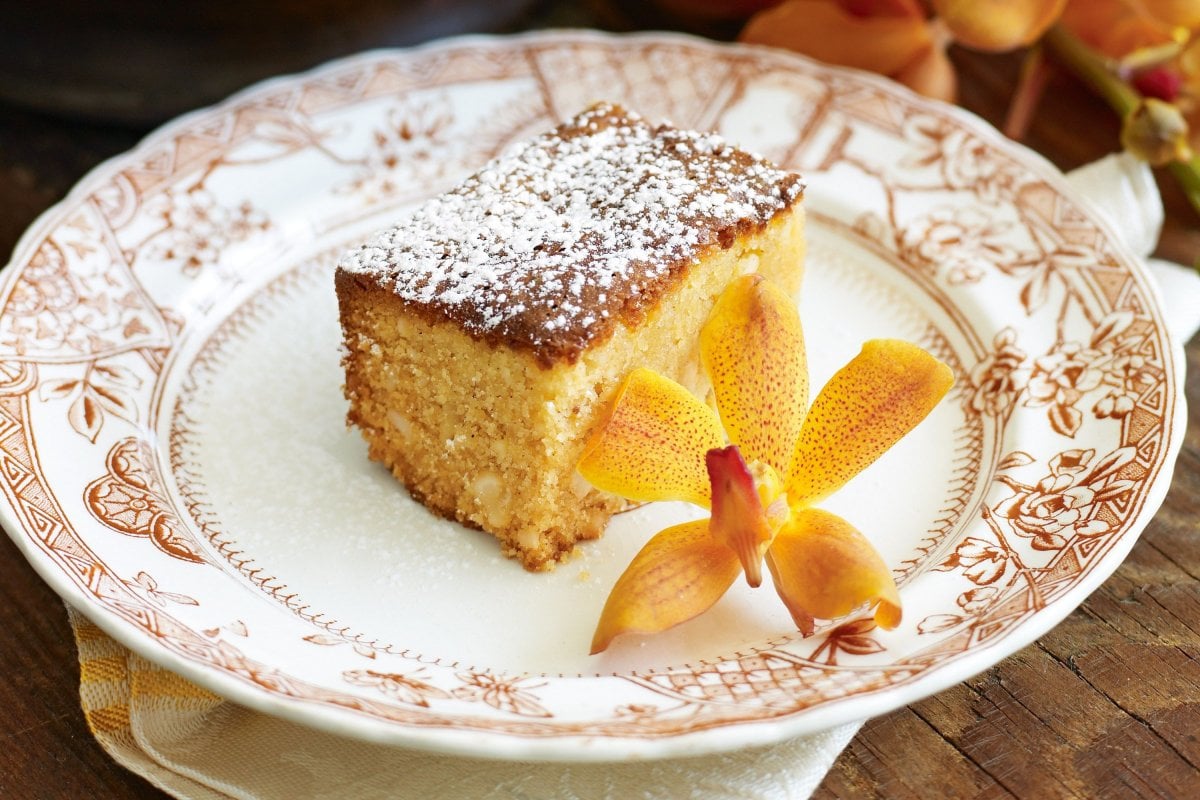 Sri Lanka's Burgher community, as we know, is an ethnic group of people with mixed European and Lankan heritage, and they have been present on the island for centuries. Over the decades they have contributed immensely to Sri Lankan culture, and some of their customs have been integrated into modern Sri Lankan society. Here's a look at some of their more popular contributions, to music, food and clothing, and more:
1. Baila
The word Baila is derived from the Portuguese verb bailar, which means to dance. An integral part of the Sri Lankan music scene, baila became popular in the early 1960's, thanks to the infamous Wally Bastiansz. Bastiansz, who was of mixed Sinhala and Dutch Burgher descent, was a skilled guitarist, banjo player, and violinist.
Historically, baila originated from the Kaffirs, the African slaves and soldiers who were brought into the island by the Portuguese traders. They were said to be carefree people who loved to sing and dance and created two distinct forms of music: the 'chicote' which has a slow tempo, and the more upbeat 'kaffringha.' These two different styles of music came under the general term bailar, and they became popular folk traditions along the coastal districts, where the Portuguese cultural influence was the strongest. The Kaffirs mingled freely with the Portuguese Burghers, who embraced bailar as their own form of music and dance.
There are typically four subgenres of baila: 'Waada baila', a style of baila performed as a competitive style of singing between two singers who try to outwit the other, 'Papare baila', which is what is usually played at school cricket matches and other sports events using trumpets and drums, 'Calypso baila', which is influenced by Calypso music and is typically played with acoustic guitars and bongo drums, and 'Chorus baila.'
Chorus baila is the most popular, and was introduced by Bastiansz by adapting the 6/8 kaffringha rhythms to accommodate Sinhalese lyrics and introduced the chorus to the traditional baila; thus, he is hailed as the "Father of baila in Sri Lanka." Some of his hits include 'Nurse Nona,' 'Sada Sulan Hamanne,' 'Ratak Watinawa' and 'Mathakai Amme.'
Baila and even Kaffringha are still a significant part of the Portuguese Burgher community of the Eastern coast, particularly in Batticaloa, and are performed at social occasions such as weddings. Traditionally, the most common accompanying instruments of baila are the violin, viola, acoustic guitar, and the tambourine.
2. Lace Making
First introduced to our culture by the Portuguese, lace making was a popular domestic pastime of Burgher women and has now become a part of Sinhalese culture, too. The craft was first taught by the wives of the Portuguese colonisers to noblewomen of the Sinhalese courts. The Portuguese word for bobbin lace, 'reinnda' became the Sinhala word rende, while the Portuguese word 'bilru,' which denotes the bobbin around which the thread is wrapped, became beeralu in Sinhala.
Beeralu lace was said to have graced the wedding attire of brides in the Kandyan royal courts, and was also a part of the clothing culture of the southern coastal districts in the 15th and 16th centuries. The skill has long been considered a traditional craft of Sri Lanka. Today, a small concentration of women still continue this craft, mainly in the Magalle area of Galle, but it is an art form in crisis, as these women have to face poor market conditions and poverty.
Lace-making is a delicate and difficult craft. Before weaving the lace, a stencil has to be first prepared, and in order to create this stencil, the lace-maker needs to know all the different types of knots used in lace-making. The stencil is then made on a piece of cardboard using graph paper.
Later on, the pattern of the lace is traced onto paper, which they then fix onto the rotatable structure of the beeralu kotte, the wooden structure used to make lace. They then weave over 30 wooden bobbins or beeralu, creating their pattern using pins to separate the different kinds of knots in the design. The craft is so intricate that it apparently takes a practised lace maker about a week to create a metre of one-inch-wide lace.
3. Lamprais
This tasty delicacy that was inspired by Dutch culture in Sri Lanka is one of the most popular Burgher dishes. Lamprais has a very unique recipe because it is cooked twice; first the rice, the curries and the other accompaniments are cooked separately, and then they are wrapped in a banana leaf and baked in an oven. It consists of yellow rice boiled in stock, accompanied with mixed meat curry, seeni sambol, brinjal moju, fried ash plantain curry, cutlets, and a deep-fried, boiled egg.
Traditionally, frikkadels (Dutch-style meatballs made with a mix of ground beef and pork, eggs, bread crumbs, and spices) were served instead of cutlets in a neatly packed parcel of lamprais. The original recipe for lamprais calls for a mixed meat curry or lampara curry that includes beef, mutton, lamb, pork and chicken, but it can be prepared with a single meat. Wholly vegetarian lamprais can be prepared as well.
4. Rich Cake
Served at weddings and at Christmas, the Sri Lankan 'rich cake' is true to its name: rich in flavour, it is sometimes difficult to taste more than one piece at a time, owing to the large quantities of candied and dried fruits, sugar, honey, and spirits, which are only some of the ingredients needed.
But Christmas would not be the same without the rich cake, which also passes for 'Christmas cake' that is sometimes iced with royal icing, before being cut up and painstakingly wrapped in oil paper and Christmas wrapping paper, and then either sold at shops or distributed to visitors during the season.
Rich cake has also become an almost essential part of the Sri Lankan wedding; the cake is cut into neat squares, and wrapped in coloured foil or wrapping paper or put into a customised box before being handed out to each wedding guest or distributed to friends, neighbours, and colleagues.
Preparing the cake starts at least one month prior to the big day, and can take up to days or even weeks depending on the quantity to be made and the amount of alcohol that is used to steep the chopped, dried, and candied fruits. It is an age-old Burgher tradition that, despite the amount of time and effort needed, is still worthwhile ‒ just to savour a piece of delicious homemade rich cake.
While it is uncertain which of our colonisers brought the original recipe to our shores, rich cake bears resemblance to the fruitcake which is found in many European countries, including the UK and Portugal. Quite similar to our own rich cake, the Portuguese Bolo Rei is a traditional fruitcake made with flour, eggs, butter, nuts, and dried and candied fruits during the Christmas season. In the UK, the traditional Christmas cake is a round fruitcake covered with marzipan and white royal icing or fondant icing, and decorated in a Christmas-inspired theme. This same type of cake is habitually served at weddings as well.
5. Love Cake
Love cake is perhaps one of the tastiest of the Burgher legacies. Made from semolina, cashew nuts, pumpkin preserve, butter, eggs, sugar, and honey and flavoured with rose water and a variety of spices, this comfortingly sweet cake has graced many a table during teatime, and is sometimes served as a treat after lunch or dinner.
The original recipe dates back to the 16th century, when the Portuguese were in control of our coastal regions. Known to the Portuguese as Bolo Di Amor, the sweet became very popular with the locals. But they added their own twist to the recipe, thus superbly mixing Western ingredients of lemon and honey with the Sri Lankan nutmeg, cinnamon, and cashews.
6. Wine
Wine is a central part of the Christmas meals in many Burgher homes. A tradition passed down from the colonisers, Christmas is sometimes not complete without a glass of wine to wash down a slice of rich cake or love cake.
Different kinds of homemade wines are made during the festive season, but 'milk wine' is an all-time favourite of the Burghers. It is made with milk, arrack, water, lime, spices, and caramelised sugar, and unlike wines made from fruits, it does not require yeast, because arrack is a constituent of the recipe. The range of fruits ‒ and even vegetables ‒ that can be used to prepare the fermented beverage is quite extensive, and even exotic fruits such as kadju puhulang and thambili are used, putting a classic Sri Lankan twist to a western custom.
The entire process is somewhat tedious, requiring various equipment and a good deal of time and patience to go through the many stages of boiling, and repeated filtering and pouring into bottles or jugs for storage. Homemade wines can be purchased from places like the Jam Room in Nuwara Eliya and the Rosarian Convent in Jaffna, as traditional winemaking is carried out by the nuns of the Franciscan Order, who prepare home-produced wines, jams, and preserves to raise funds for charity.
7. Ginger Beer
Perhaps our most popular local soft drink, Ginger Beer was actually a homemade beverage prepared in Burgher households. The recipe is quite simple and requires only a few ingredients: ginger root, soda water, and sugar, and it was a favourite non-alcoholic beverage at many Burgher parties and festive occasions such as Christmas lunches or dinners. Nowadays, homemade ginger beer is somewhat rare to find, since Elephant Ginger Beer (EGB) has become a big hit amongst locals and even foreigners alike, but certain restaurants and cafés, such as the Barefoot Garden Café in Colpetty and VOC at the Dutch Burgher Union in Thummulla, still serve up freshly made Ginger Beer
8. Bruedher
Bruedher is a sort of buttery cake that originated from the Dutch and then became a part of the Dutch Burgher cuisine. It was traditionally eaten at Christmas, and sometimes even on New Year's Eve or New Year's Day, with butter and jam or Edam Cheese, a thick type of cheese with a red rind.
Though it is not as popular as rich cake or love cake during the festive season, Bruedher is still much loved by many people, who prefer its dry texture and buttery flavour, over the richness of Christmas cake and the crumbliness of love cake. It is made with flour, butter, milk, eggs and yeast, with sultanas sprinkled into the mixed batter before being placed into a special mould and baked at a moderate temperature. This mould is called a kugelhupf pan, and it is a circular pan with a hole in the centre, which gives the Breudher its distinctive shape.
Much like with Christmas cake and love cake, many Burgher families still find the time to make this treat during Christmas, but others opt for the store-bought versions from bakeries like The Fab and Perera & Sons.
9. Patties
Patties are Sri Lanka's equivalent of dumplings, and they were a favourite at Burgher parties and social events, and remain to be one of the most popular short-eats or snacks available at various eateries. Originally, the buttery dough was stuffed with meat, usually beef or mutton, flavoured with spices, and then either baked or fried and lightly dusted with flour. But now, a filling of tinned fish and potatoes or vegetables has replaced the meat filling, and most of the time the patties found in shops are deep fried in hot oil, which takes less time than baking.
10. Iced Coffee
Iced coffee is more or less everyone's go-to option when they are craving a nice cold drink on a hot day, and the fact that sometimes a little brandy is added to give it a little more flavour doesn't hurt either. Much like ginger beer, it is a classic drink found that was popular at Burgher parties and festive occasions. Homemade iced coffee is still a party favourite among the young and old alike, and will always be found on the menu cards of many eating spots, cafes and restaurants in and around Colombo.
11. Western Clothing
Since Colonial eras, Burgher men and women dressed to fit their cultural background, wearing Western attire most of the time. While it is nothing out of the ordinary to see Burghers wearing traditional Sri Lankan clothing like the saree, they generally wear more Western clothes such as jeans, pants, shirts, skirts, and long or short dresses. Nowadays the younger generations of Sri Lankans, regardless of their ethnicity, prefer wearing T-shirts or shirts with jeans for casual wear, and women who work in the mercantile and private sectors generally opt to wear pants, skirts, or dresses to office as opposed to wearing a saree.
Even when it comes to weddings, westernised formal attire has gained popularity among the non-Burgher communities. Brides and grooms increasingly show more favour towards bridal gowns and suits, and dresses and suits for their accompanying bridesmaids, groomsmen and other members of the Wedding party.
These are just a handful of the customs which have become popular throughout the decades in Sri Lanka. Burghers as well non-Burghers are able to partake of these activities and enjoy these delicacies which are readily available. The Burghers have been taking measures to preserve the culture of their Portuguese, Dutch, British, and other European ancestors, and organisations such as the Burgher Association, the Dutch Burgher Union in Colombo, and the Catholic Burgher Union in Batticaloa are active in preserving the culture and heritage of their Burgher identity.
Featured image courtesy fancix.com