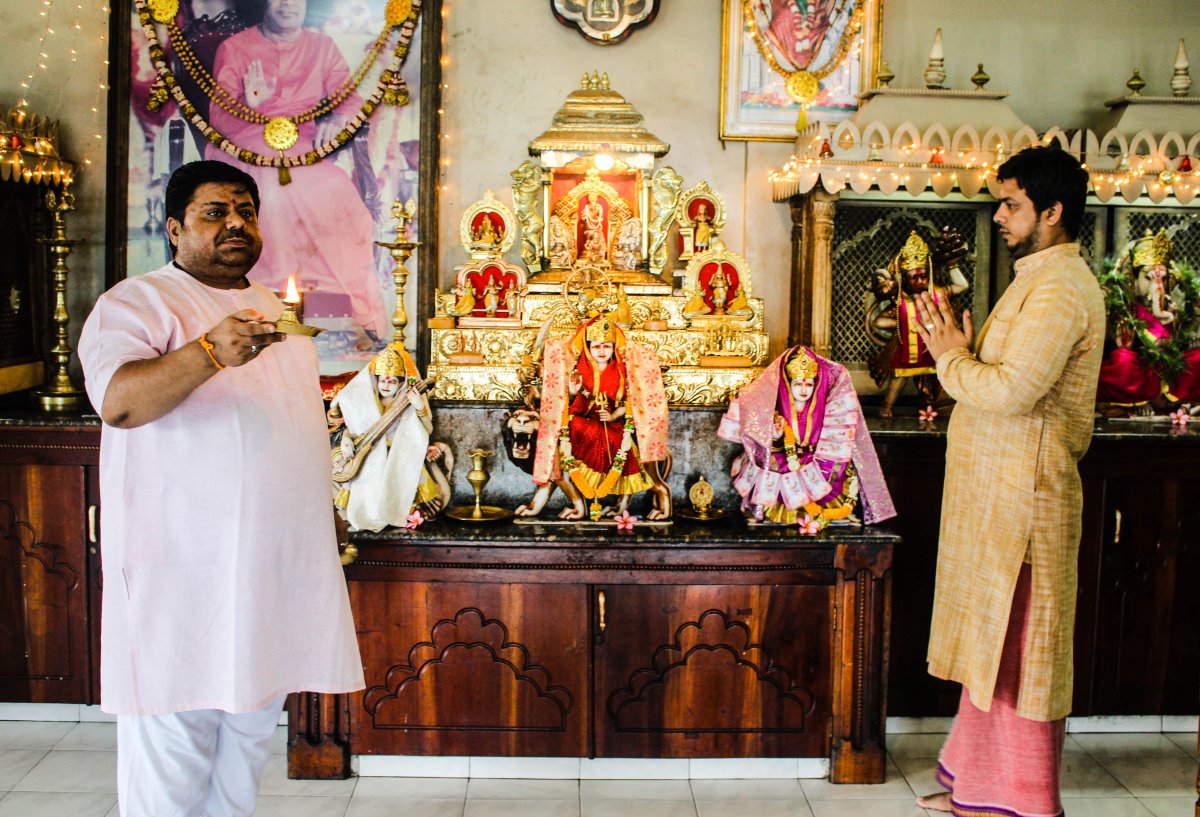 "They usually set off after the monsoon with the onset of favourable winds, their boats oiled, often for several months at a time… they went to Porbunder and Aden, to Sri Lanka in search of trade in precious materials…"
 – Sindhi Sufi Scholar, Shah Abdul Latif, mentions the community's adventures in his epic, Sur Samundi.
Making up less than 1% of Sri Lanka's ethnic community, the Sindhis are a vibrant and tight-knit group who first set foot in the country approximately two centuries ago. Originally from the Sindh region (now one of the four provinces of Pakistan), they have a reputation of being successful in business and trade. This is less surprising when you learn that the Sindhis have had ties with our island nation since the mid-1800s. Ceylon, as it was known then, was a lively hub for trade and commerce as it was strategically located in the centre of the Silk Route.
Before India's Partition, Sri Lanka was little more than a nucleus of business for the Sindhis.  There were a handful (or less) of enterprising Sindhis in Kandy, Nuwara Eliya, Jaffna, and Colombo. After Partition in 1947, the state of Sindh was absorbed into Pakistan, resulting in most of its original inhabitants becoming stateless. This, in turn, prompted many Sindhis to emigrate. Some eventually settled in countries they had conducted trade in, and formed small communities in foreign lands.
Case in point? The Sri Lankan Sindhis.
As of this year, there are 550 Sindhis from 140 families living in Sri Lanka, said Sunil Shamdasani, Secretary of the Sindhi Association of Sri Lanka (SASL). There are no official numbers in government records, with the only census of their numbers being maintained by the SASL. Governmental statistics basically categorise the Sindhis—and several other minority ethnicities—as 'other'; the only ethnicities specifically mentioned are the Sinhalese, Tamils, Moors, Burghers, and Malays.
Meet The Sindhis
"Kundanmal. Hirdaramani. Pesons. Watumals. Easterns." These were the Sindhi pioneers of Sri Lanka, as Naresh Moorjani, a fifty-something, second-generation Sindhi told us, while offering some insights into his community.  It is through him that we learnt that there were as many as 50 to 60 Sindhi families in Sri Lanka since 1864, nearly a century before the Partition occurred.
Moorjani's father, like many others before him, was a successful businessman in the mid-nineties, who traded in textiles. He travelled frequently between Sindh and the Far East—often to Bangkok—and made regular stops in Sri Lanka en route.
He had a tight network of Sindhi friends in most of the countries he traded in, to whom he had mentioned that he would one day settle down in Sri Lanka, if the occasion arose. Following the Partition, families ended up moving and settling here, mostly through word of mouth.
"The Colombo Fort and Pettah used to be a thriving spot for business and many Sindhis had already established themselves there," said Moorjani. "The port was alive and active back in the day… and there'd be hundreds of people walking around most of the time because Sri Lanka was at the centre of the Silk Route. Passenger ships used to dock there and people would come ashore. Large stores sprung up to accommodate this, and that's how Cargills, Millers, jewellery shops, and other businesses like textiles and such thrived in the area."
The Sindhis who came to Sri Lanka acclimatised and integrated themselves seamlessly, their natural affinity for trade and their friendly demeanour taking them far.
Having initially specialised purely as traders, the younger generation is now moving into more professional spheres. Moorjani explained that more and more Sindhi youth are getting involved in the IT and business industries. Others are diversifying while still remaining in trade—such as the Hirdaramanis, for instance, who now own a massive conglomerate.
Shamdasani adds that the three main business sectors the community is currently involved in are retail, industry, and hotels.
Culture And Lifestyle
Just as time and technology have brought shifts in career choices and trade, changes in family structures are also becoming more apparent. Moorjani reminisced how, in the past, grandparents and grandchildren would spend evenings together, exchanging stories and catching up with each other, elders would converse in Sindhi, and families would bond over tea and sweets.
Now, however, the younger generation is less involved with community events and activities, prioritising work and education instead.
This, in turn, has led to losing touch with their language. In Sri Lanka, Sindhi is used only verbally, with the written language all but dying out. Moorjani's wife, Divya, points out that the community's identity is at stake when its mother tongue is forgotten.
"Our grandmothers used to force us to speak in Sindhi when we got together for festivals and celebrations," she said. "These days, elders communicate in it but the younger generation doesn't. Importance wasn't given to language, and now it's dying out because it's barely used."
Divya explained that as parents, since they cannot read or write Sindhi fluently, they are unable to teach their children how to be articulate in it. Sindhi isn't taught in schools either, so there are no classes in which they can enroll their children.
In an attempt to counter this, the Sindhi Community Centre hosted a few classes several years ago, but it petered out as attendance continued to drop.
Bhajan And Bojun
The headquarters of the Sindhis in Sri Lanka is their Community Centre in Kollupitiya. It is home to the Sindhi Association of Sri Lanka (SASL), which is what the Community Centre, the Merchants' Association, and the Charitable Trust of the Sindhis fall under. The Merchants' Association was established in 1924. It is this body that purchased the land and constructed the current premises for the SASL, way back in 1952. The temple was incorporated into the building just a few years later.
When we visited, the head priest—known as the Maharaj—welcomes us warmly and walked us around the temple. He spoke of how the community centre organises social activities to get everyone, including busy youngsters, involved, through quiz days or fun festivals.
Hailing from India, the Maharaj has been the Head Priest here since 1990, with his nephew joining him here two years ago. The Sindhis follow their religious customs—Hinduism—quite strongly, and the temple is an active place with different prayers and poojas conducted consistently on a weekly and daily basis. On the same floor as the priest's quarters, the temple premises spreads across an entire wing of the Community Centre. It is spacious, with an unmarred view of the sea and numerous shrines lining nearly all four ends of the hallway. A number of incense sticks grace the shrines, and the air is hazy and heavy with their fragrance.
Most of these are often followed with either a meal or snacks.
"We believe that bhajan and bojun (prayer and food) go together," the Maharaj jovially explained. "If you're well fed, you can pray better!"
Life On The Island
Today, nearly all the Sindhis—at least the ones registered with the SASL—are based in Colombo.
The Community Centre keeps each of its members updated of events, poojas, and of funerals.  One of their biggest celebrations is the Diwali Ball, closely followed by Holi celebrations and fundraisers.
You may be hard pressed to find children sitting at the feet of their grandparents and listening to folktales now, but a walk to the temple down in Kollupitiya can make you feel like time has stood still. Especially as you see people walking in for poojas, watch them bond over prayer rituals, and know that the community centre makes the time and effort to uphold the community's cultures and practices.
Featured image courtesy writer.