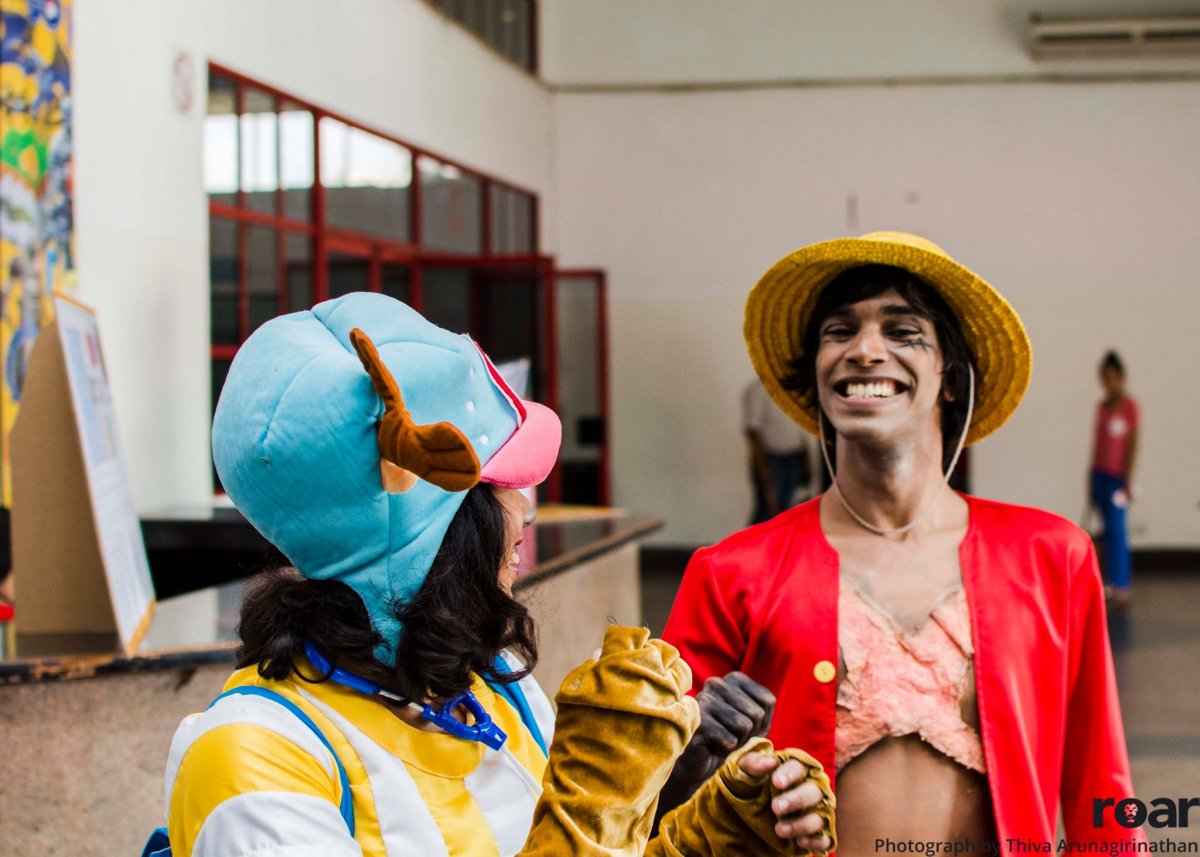 "Getting new comics here was impossible. The comics most bookstores had, if at all, were often outdated. If we wanted to catch up on the latest happenings, we either got it months later or not at all."

Sulakshana*, founder of Red Dot Geek, Sri Lanka's first comic bookstore.
Sulakshana and his partner launched Red Dot Geek as an online store in 2016. The physical store in Colpetty was launched just last year, in July 2017. It kicked off giving preview passes for the Big Bad Wolf sale, and had the support of the most of the geek community, with the Geek Club of Sri Lanka also weighing in.
However, Sulakshana does not see the store as a sustainable mode of income. Speaking to Roar Media, he seems slightly unenthusiastic when talking about the future of the store, and of whether it makes profits at all (hint: it doesn't).
"I already have a full-time job. This is something my business partner and I set up because we felt deprived of good, updated comic books. Geeks in Sri Lanka had no way to keep up with what was happening in the DC/Marvel universes because none of the bookstores had a supply of comics—whatever they had was really outdated and random," he said.
The idea to finally set up a store themselves rooted when he was overseas and was overwhelmed by the comic book stores he saw abroad.
"I wanted Sri Lanka to have one of those," he added.
Red Dot Geek discontinued their online store, supplying comics and other paraphernalia at the shop. Speaking a bit more about the store not being a commercial success, Sulakshana clarified that despite this, he and his partner will continue running it with their own funds, albeit at a loss; because it is something they are passionate about. Added to this, his extended family doesn't know that he runs a geek store—so he requested not having his full name, or his partner's name published.
'Simply Too Small'
"One of our co-founders really, really, really wanted a comic con, but we had only 10 people who we knew were interested," Thilani Samarasinghe, co-founder of the Geek Club of Sri Lanka (GCSL), said.
Initially, the group was just a bunch of friends geeking around. Not having the numbers to pull off a comic-con, they started the GCSL Facebook group and saw numbers go from 10 to 100 within the first three months. The purpose of the group was practically for data collection—to see if there were more people interested enough in comics and games to pull off Sri Lanka's first comic-con.
"There was a LOT of interaction on the group. People were constantly discussing things! Navin [another co-founder] suggested meeting up, but I shot that idea down because most of the people on the group were introverts! However, someone suggested having a Geek Meet and everyone jumped at the chance…" Samarasinghe told Roar Media, adding that the Geek Meets became a weekly occurrence since its inception in 2012.
As of now, there are almost 18,000 members on the Facebook group, including active volunteers who help put together the club's Comic Cons.
Staying Local And Regional
Speaking about whether she foresees the Lanka Comic Con growing large enough to attract celebrities, Samarasinghe pointed out that our local population is simply too small for such a large-scale event.
"There are some US states with a larger population than the whole of Sri Lanka," she laughs, adding that as a non-profit, paying for guest appearances is just way too expensive. The line-up they managed to get during last year's comic con (which included a DC comics and Nickelodeon comic book editor Joan Hilty) was mostly through mutual connections.
The compensation for celebrities who don't require a huge fee is still unaffordable. At foreign comic cons, cosplayers and celebs are usually paid around USD 150 for autographs and photographs with each participant—something which is not imaginable here.
"Even 25-30 dollars [for an autograph and photograph] is around Rs. 5000 because of our exchange rate. We're never going to be able to afford it," she added.
However, Samarasighe is optimistic. She points out that a lot of local talent gets sidelined as most people focus purely on DC and Marvel—so she sees the GCSL and Lanka Comic Con as an avenue to celebrate local, and perhaps even regional, creativity.
Cover image credit: Thiva Arunagirinathan/ Roar Media
Editor's note: A previous version of this article erroneously stated that Red Dot Geek may switch solely to an online store.