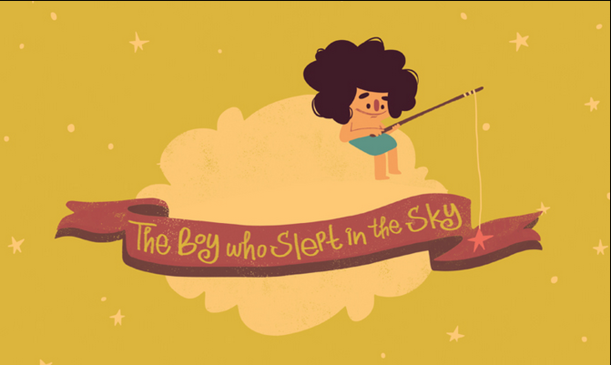 The doe-eyed girl with a steaming cup of coffee on the Coco Veranda logo – that's Isuri Dayaratne's illustration. Cartoony and captivating, her illustrations are appealing to children and surprisingly, adults as well. The universal appeal of her illustrations is attested by work she has been commissioned to do – the young illustrator has drawn up cartoons for Echelon; a business magazine, as well as publications by Save the Children.
Discovering Her Artistic Voice
Currently working in Vietnam, the immensely talented artist, agreed to a quick online interview with roar.lk about her work and inspiration. "I have a lot of illustrators that I look up to, but currently I'm rediscovering the works of the Brazilian wonder twins, Gabriel Ba and Fabio Moon", explain Isuri. The duo are comic book artists and recipients of the coveted Eisner Awards, the Oscar Award of the comic book world.
Unlike most of the illustrators we have featured, Isuri tried her hand at drawing only very recently. Her undiscovered talent now unleashed, she is indisputably one of Sri Lanka's best illustrators. "I've been drawing for the last 6 years but it was only after I graduated from art college back in 2012 that I began to experiment more with my artistic voice. I prefer using the term 'artistic voice' instead of 'style'. Finding my artistic voice has been an ongoing and continuous process of learning, failing, building and developing the way I draw and make art and seeing how it evolves with time. It's the same with colouring; it's something that I've always loved experimenting with and hope to develop more with time".
Being an Illustrator in Lanka
It's a little known fact that writers, illustrators, photographers and artists are undervalued in Sri Lanka. When asked about working in Sri Lanka – Isuri has been commissioned by foreign organisations, illustrating for American, French and Indian organisations – she shares "one side to working in Sri Lanka as an illustrator is that sometimes clients don't necessarily see the amount of work and time that goes in to illustration projects and how much that effort is worth". However, Isuri says she's lucky to have worked on projects that she has truly enjoyed being a part of, "I was fortunate enough to work on a handful of good projects during the time I've spent in Sri Lanka. From all the freelance work I've taken on during my stay, I've really enjoyed working with Room to Read – Sri Lanka. They are a non-profit organisation that helps improve the quality of literacy learning in schools.'
What to Watch Out For
Having left the shores of sunny Sri Lanka, Isuri is now based in Vietnam, and is presently working on a sculpture and comic book. You can sneak a peak of the comic book illustrations on her Instagram account. "I'm currently working on a sculpture piece for an upcoming group show at Gallery 1988, (a pop-culture themed art gallery) in California. I'm also working on a comic book project with a couple of good friends. We're hoping to publish the comic as a webcomic sometime later this year. We're currently doing #The100DayProject where we're creating/drawing every day for a 100 days starting April 7th until July 15th. Our 100 Day Project is about behind the scenes on how we're making our comic.'
Prolific with her illustrations, Isuri updates her tumblr page with her wonderfully drawings frequently. You can check out more of her work here.