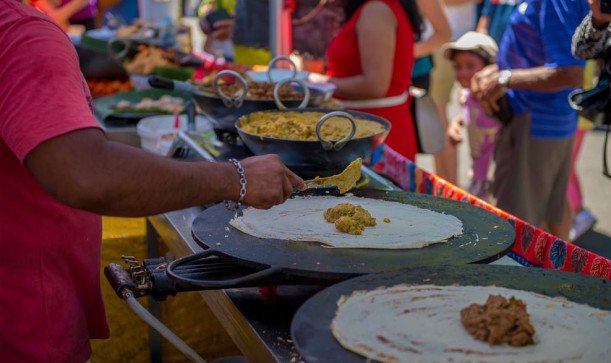 The Sri Lankan community Down Under is vast and ever growing. This brotherhood has thrived over the years, slowly but surely becoming an integral part of the multicultural Australian society. The melting pot that is our community has stewed well over time, and many Sri Lankan stalwarts have been regularly climbing the corporate ladder to senior management, some even in well established corporations; others have sought public service entering into politics and parliament (and it is public service, much more than what we are accustomed to at home). Meanwhile, a small faction has successfully infiltrated the inner sanctums of cricket as coaching staff, posts that were once only available to Australians. All of this however finally reached a pinnacle when young Ashton Agar of Sri Lankan origin earned the prestigious baggy green to represent Australia in test cricket during an Ashes series. Nevertheless, even with our presence deeply rooted in Australia, we couldn't help but notice that, over the last few decades, the wonder of our culture, our cuisine, and our arts has yet to make its full impression within Aussie society.
This lack of infiltration was one of the main driving factors for Lankan Fest 2015, organised by the Future Foundation For Kids, the brainchild of a group of friends, led by Damitha De Mel, Natasha Kularatne, Nisansala Rupasinghe, Mayondi Abeysinghe, Janake Weerakoon and Kumi Wijewardena. The group had previously been involved in various charity work in Sri Lanka, but thought of getting together and combining their energy to give something more to their motherland. However, it was only fair that they also give something back to their new home, Australia, and instead of organising a simple dinner dance to raise funds, they took a massive leap of faith and created Lankan Fest, to introduce the wonders of Sri Lanka to our Aussie brothers and sisters.
Lankan Fest will raise valuable funds to open and maintain 'Future Centres' ‒ English learning and information centres in poverty stricken neighborhoods in Sri Lanka. The very first centre is operational in Panadura, and a second is under construction in Weeraketiya. Funds raised from Lankan Fest will also support 'Computers for Kids', a community charity run by the Rotary Club of Brimbank Central to provide computers to disadvantaged students in the local community.
Roar caught up with Damitha and Natasha, respective president and secretary of the Future Foundation For Kids, to get a brief insight into what this is all about.
Why the focus on kids?
Damitha: I think it is fair to say that children are the foundation of any society. They are the ones who will determine the future of a country, and they are also the society's most vulnerable group. We wanted to make sure that we could do our best to help with their future.
How important was it to organise a cultural festival?
Natasha: Over the years most Sri Lankan fund raising events have been centred around things specifically designed only for the Lankan community. Even the events we had done before like the 'Yakku' & 'Super Suraya' plays and various other dinner dances which raised funds for medical equipment and medicine for rural hospitals, were still catered to Sri Lankans. So this time around we wanted to think outside of the box and do something that can be enjoyed and appreciated not just by the Sri Lankan community but also the wider group of Melbournians. And what would be better than a Sri Lankan cultural festival?
Damitha: A cultural festival is ideal as it caters to everyone. Expats living in Melbourne can enjoy a piece of home, while Australians and other tourists can have a glimpse into what Sri Lanka is all about ‒ the music, dances, culture and food. You name it.
Natasha: Sri Lanka is not in the traveling radar for the average Australian. For them it is easier and cheaper to travel to Bali, Phuket or even Vietnam. We hope this festival will introduce them to the wonders of Sri Lanka and hopefully interest them (enough to) visit the Island.
Tell our readers a bit about the Future Centres.
Damitha: Living in Sri Lanka we've been exposed to at least some form of poverty. But it was only when we started doing our charity work that we realised the depth of it. In some of the most underprivileged areas people are trapped in poverty cycles and generations of families struggle to break away from it. Some households struggle to put food on the plate, let alone provide clothes and stationery for school. It's also not uncommon for children to drop out of school to help their parents earn a living. We thought the best way we can help these youths is by providing the community with resources for education centres. The centre will provide English and Computer classes free of charge throughout the year for any child interested and willing to learn. The building for the first centre was kindly donated by the Rankoth Viharaya in Panadura.
What is the cost involved in managing the Future Centres?
Natasha: The cost varies from about Rs. 15,000 – Rs. 20,000 a month depending on utility costs. The computers cost about Rs. 30,000 a year for refurbishment and maintenance, though that depends on what is required. We have been very fortunate to receive computers that are in great condition as donations from various Australian businesses so the issues have been minimal.
Lankan Fest, in its second year, will be held at Queen Victoria Market Melbourne (QVM) on February 21 from 9:30 a.m. onwards. Following in the footsteps of its grand success last year, this year's event is filled with more Sri Lankan entertainment, traditional dances, live music, and even Sri Lankan cooking classes and demonstrations. MasterChef Australia 2011 contestant Kumar Pereira has graciously dedicated his time to run a Sri Lankan cooking Master Class. Local celebrity Don Sherman, the singing chef, will don his chef's outfit once more to entertain the visitors with his musical cooking demonstrations which we are told includes a new creation, 'Ice Cream Kottu'.
But what would a Sri Lankan festival be without the mouth watering fiery taste of heaven that is Lankan food? Long established Sri Lankan restaurant at Queen Vic Market, Drums, will be headlining this year's festival with a bang, followed by strong support from Wallawa, Elephant Corridor, Curry Leaves, Bhabaji's Kitchen, 2 Fat Indians, Le Festiva, and Cinnamons.*
One of the main successes of the Lankan Fest was to bring together these amazing eateries that are spread wide and far around Melbourne, to one central location for everyone to experience. The staple rice and curry ensemble is not the only taste-bud the festival is catering to ‒ the speciality Lankan 'short eats' in the form of pan rolls, malu paan, patties, and freshly fried isso wadey and other sweets are also on the menu, followed by Sri Lankan ice coffee and faluda to wash down the spicy aftertaste.
The event will also serve as a stepping stone for Sri Lankan entrepreneurs to gain valuable exposure into new markets. Some of these include saree vendor Ananyaa Collections, home decor designer Nuga Home, Sri Lankan plants and herbs specialist Pala Thawana (We have it from good authority that Pala Thawana is close friends with Mukunuwenna Lalith), cooking condiments supplier Miris Trail, and stage and drama promoter Lorance ge Manamali. And of course, a Sri Lankan gathering is not complete without a game of cricket. This year Cricket Victoria will also be providing a helping hand, running interactive training programmes for kids.
So yes, Lankan Fest is an interesting medley of activities ‒ but things haven't always gone as smoothly as organisers expected. Lankan Fest 2015 was organised in a frenzy spanning a mere four weeks. Most Sri Lankan events like the Avurudu Uthsawaya (New Year's Festival) are organised within the closed sanctums of the Sri Lankan community without much exposure to a wider Australian audience. The team hit the jackpot when Queen Vic Market, the heart and soul of Melbourne for over a century, had an opening. This gave the event the wider exposure the team needed.
The next few weeks were a marathon run, much like running a 100 x 4 relay ‒ while cuddling cacti: organising sponsors, performers, vendors, food stalls, decorations, advertising and promoting the event, all the while dealing with the usual malarkey of event management and some extremely colourful and oddball characters. They even managed to secure a Sri Lankan palm reader who ended up being booked out for the whole day without a break. Despite all of this, the event was a huge success. QVM estimated about 10,000 Melburnians and tourists visited the venue during Lankan Fest 2015. Lines and lines of hungry festival goers were eagerly waiting for their share of an island feast. The looks on their faces didn't lie at all ‒ they were thoroughly satisfied. The event in total managed to raise about AUD 4,000 for the Future Learning Centre in Panadura. While the overall feedback was overwhelmingly positive, the team did take on board some of the constructive criticism, especially relating to children's activities. This year's festival will have pony rides, face painting sessions, as well as the interactive cricketing sessions to keep the kids occupied.
The success of the 2015 event and the continual support of the Rotary Club of Brimbank Central, who graciously offered to match dollar for dollar of any funds raised, motivated the crew to sacrifice their valuable time, weekends, and company of friends and family to don their superhero outfits and help make a difference in the lives of disadvantaged young Sri Lankans, while also helping the underprivileged youth of Melbourne.
To all you Sri Lankans in and around Melbourne ‒ if you are free on Sunday the 21st, please do drop by and help these young Sri Lankans trying to make a difference while also experiencing and sharing the wonders of our culture with the rest of Melbourne.
*Stay tuned to this corner to find out how these eateries compare to their brothers from back home.