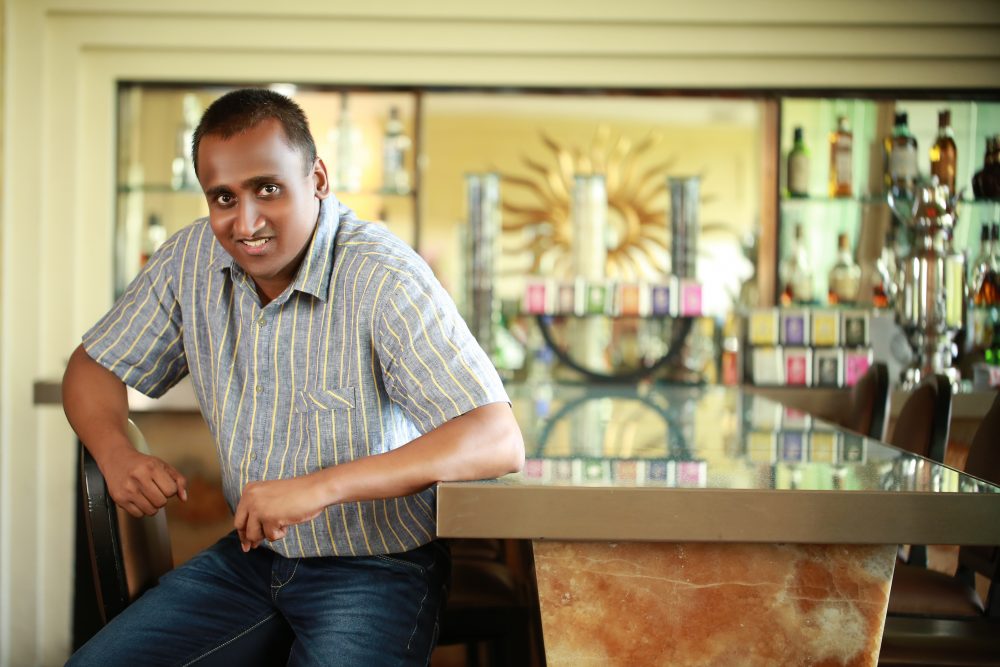 Bertolt Brecht once lamented, "unhappy is the land that needs heroes." He was correct in one sense: the prevalence of mediocrity. There's so much of it that gets paraded about, frilled, and in other ways promoted after all, that it's hard to distinguish the amateur from the pro.
On the other hand, it's difficult to think that heroes can't be found: the truth is that they exist and persist despite mediocrity. At the end of the day, one can hence contend, they persevere so much that they manage to contribute and make that contribution known to everyone. Brecht wouldn't have said, "We need a hero" on that count. He would have said, "We don't need heroes." And why? Because we can't seem to figure out what we have right now. Madura Kulatunga would no doubt agree.
Madura created a computer programme. He gave us a tool (and an extremely helpful one) to translate Sinhala to English and vice-versa with a computer. That tool, a dictionary, bears his signature, but it's safe to say that it has spawned numerous imitators who hardly go by way of acknowledging him. Imitation is the best form of flattery, some will say, however, and there's no reason to think that he has regretted his decision to design that programme.
This is his story.
From Humble Beginnings At Royal College
Madura was born in Matara on March 23, 1980. His family moved to Colombo and some time later, he was admitted to Royal College. At Royal, he discovered his interest in computers. That he couldn't pursue it in school was, however, inevitable in one sense: "Our generation wasn't conversant in IT. Yes, Royal had a Computer Society, but for the most part, those who became members came from affluent backgrounds," he said.
So did he predict what he would become at school? "Hardly," he grinned, "I didn't even choose Science or IT for my A Levels. I chose Commerce!"
He left Royal in 1999. A few years later, he enrolled himself at the National Youth Centre in Maharagama for the National Diploma in Computing. It was there that he came across his biggest problem: his lack of proficiency in English.
From Maharagama To Abacus
Soon after completing the Diploma he entered Abacus Computers, where he studied for a Special Diploma in Information Technology. Abacus developed his interest in computing even more, not to mention his awareness of how deficient he was in English. So much so that when he wanted to go beyond his lessons and learn on his own, he resorted to buying books which clearly were outside the scope of the syllabus.
"I remember going to Sarasavi once. I noticed a book on VB and for some reason, after a quick perusal, I found it interesting. Yes, it was in English. But based on all those illustrations and on what I was learning at class then, I felt I should read it. That's why I bought it."
Apparently Madura hadn't found it easy to read the entire book. Because of his language-deficiency, he had to resort to the Malalasekera English-Sinhala Dictionary, which would aid him in his lectures. It had apparently been at Abacus when he'd realised the full value of the book, a point reinforced by the fact that he came from a generation still unused to the internet.
Ideas Crop Up
After reading through that book, he wanted to design his own programme. The question wasn't how or when. The question was "what?" Having groped around with various ideas, he decided to go for something he'd grown familiar with before: a dictionary, or more to the point, a virtual dictionary. "Designing the software was easy. Thinking up words was not. I admit I had to go back to Malalasekera, which in later years made me feel guilty. It was that which enabled me to put the finishing touches to my programme, to be honest."
Soon enough, he was done with that programme. Before releasing it to the public domain, however, he chose to test it on his friends' computers for about a month, "after which I went back to them. They said they loved my dictionary. That was the green light I'd been waiting for."
Beyond The Dictionary
He launched his (virtual) dictionary on November 23, 2002. That was fourteen years ago. It was, all in all, an instant success, but also a precursor to bigger things.
Given Madura's perseverant character and his thirst to know more, as the years progressed he followed other courses, including an MSc in Information Technology from Sikkim Manipal University in 2010. He'd passed out as a Microsoft Systems Certified Engineer five years before. Through all this, moreover, he managed to develop his program: in 2008, he released it online (maduraonline.com), and in 2014 he released it on Android and iOS platforms.
In fact, the thing with Madura is that he's never short on ideas. This writer asked him point-blank as to whether he thought of parting with his programme, and he sobered up: apparently several firms and organisations had offered to buy his product. "But they underpriced it and ignored what it really meant to me," he added, "which is why I refused them all. I know people who would have given it for a lucrative sum of money, but for me, the dictionary remains priceless and at the end of the day, my own."
The Kind Of Heroes We Need
Madura's product, as this writer pointed out in the beginning, spawned a number of imitators. Given his concern with copyrights, what does he feel about that? "I realised the importance of authoring your own work early on," he replied, "and I learnt to acknowledge those who helped me. For instance, I went to Malalasekera for the words, the 'vachane'. That was Malalasekera's property in terms of the law. I admit I was ignorant about these matters then, but I believe I have come to understand that there's more to a product that a person's signature: there are legal and social ramifications as well. So to answer your question, I realise that quite a number of people have taken a leaf from my book and made their own programmes, but this doesn't really ruffle me."
When Brecht talked about heroes, he wouldn't have worried about age: for him, the ideal hero could have been old or young. Madura isn't exactly young (nor, for that matter, is he old), but he exudes a kind of idealism and optimism one usually doesn't come across people his age. That must be owing to how individualistic and independent he's become, qualities nurtured no doubt by the trials and tribulations he would have undergone in the first few years of his programme.
Fourteen years ago, Madura designed a computer programme. A simple dictionary. Fourteen years later, he remains one of the biggest contributors to our netscape and tech-scape. We've developed in some ways, one can argue. Especially with people like him.
Featured image courtesy Madura Kulatunga