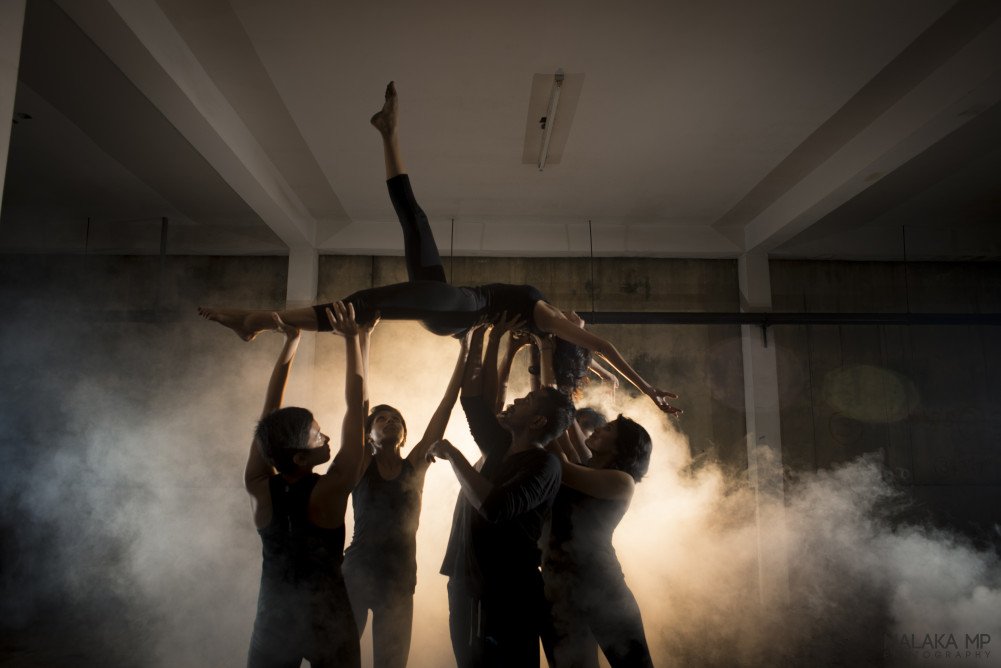 Most of Colombo is aware of the launch of Mesh Academy, with the production of "Genesis." Recently, Roar had the privilege of visiting the dancers during their practices for the run up to the show.
The launch event is going to be important for both dancers and Sri Lankan audiences alike. Most striking is the intense emotion that is conveyed through this form of dance. Contemporary dance is somewhat of a rarity in Sri Lanka, and this performance is set to be the first solely contemporary dance show featuring Sri Lankan dancers, aiming for Western benchmarks.
Umeshi Rajeendra explains that Genesis will kick off with a pure contemporary style before exploring a fusion of genres. It's evident that Umeshi has harbored a personal relationship with each dancer, and she explains how this is an integral part of understanding not only a dancer's abilities but harnessing their strengths. She explains how her dancers come from various dance fields spanning from Bharathanatyam to hip hop dancing. With this in mind, she uses their strengths to weave compelling stories of real value.  She excitedly describes how Genesis will narrate "stories that the Sri Lankan audience can relate to, covering important issues like racial tension", and the meaning of being biracial in Sri Lanka.
This school is going to be different, not only because of the high standards of dance it hopes to endow but also due to its cross-disciplinary performances. Umeshi explains that she envisions having "open experimentation with other artistic fields such as performance acting, singing, music and painting" which is important for students of any genre of performance art. What's more, Umeshi will encourage her students to explore a variety of genres of dance rather than limiting themselves to her school alone. One day, she wishes to be able to employ open collaboration with other dance schools within the island
In the future, Umeshi says she hopes to have international choreographers visit Sri Lanka and conduct month-long workshops with her students. Not only is this an opportunity for students to gain knowledge learning under these choreographers, but at the end of the year a few students will be given first-hand experience by visiting the US and completing a month-long program as well. Additionally, Umeshi hopes to create exchange programs for students from the US to visit Sri Lanka, creating an inter-cultural exchange through dance.
It's clear that Umeshi wishes her dance academy to be student-centric. She hopes to help students discover facets of their personality that they didn't know existed.  You can already see this in how the students have evolved, by watching hard-hitting, powerful performers reel it in, and celebrate the subtle nuances of transitions between moves.
Roar could not be more excited for the launch of this academy because it aims to inject a new flavor to the Sri Lankan audience, one that is sorely needed. Dancers will be able to experiment with performance art and to emote on stage, which seems to be a driving factor for all Umeshi's performances. So, don't miss out on this show, Genesis, which will kick off on the 11th of July.
Find out more on their Facebook Event page.
Photo Credit: Malaka MP Photography