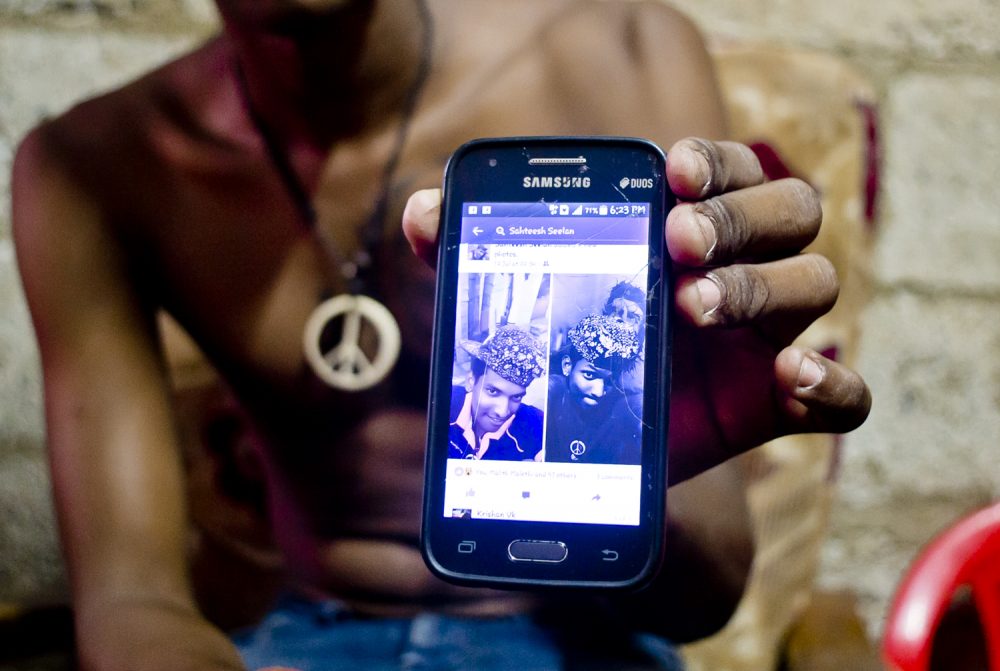 Colombo's most important multidisciplinary arts festival, Cinnamon Colomboscope, officially opened to the public last evening (August 25). With the former General Post Office in Fort serving as the festival's hub, the programme features an exhibition with works that range from image-based to reactive and interactive installations, audiovisual performances, films, workshops, conversations, and an online exhibition.
To keep with the theme this year – Testing Grounds: Art and Digital Cultures in South Asia and Europe – the festival has commissioned over 17 Sri Lankan artists to produce works that explore digitisation and use new technologies. Additionally, the festival has invited over 45 international artists who are recognised for their work in electronic and media art.
The festival runs till September 1 and entrance is completely free of charge, with the exception of Close to the Bone (see below). If you are considering checking it out, we have rounded up ten artists whose works are definitely worth watching out for.
1. Ivar Veermäe,
Crystal Computing
Ivar Veermäe is an Estonian-born artist who is currently based in Berlin, Germany and is recognised for his versatility in producing artworks that question public space, networks, and new technologies.
At Colomboscope, he presents Crystal Computing, named after Google's data centre in Saint-Ghislain, Belgium, which is also named the same. The data centre is Google's largest data centre in Europe and the second largest in the world. Veermäe made a secret research trip to Belgium after being rejected from visiting the data centre, and the result was a video-based investigation into Crystal Computing. The company's name itself is a representation of the secret policies of the corporation and the establishing of subsidiaries as a method of tax avoidance. The video also examines the development of centralisation, as the data centre stores user-generated data that are then processed and owned by a few private companies.
2. Aamina Nizar and Megara Tegal,
The Colombo Project
Aamina Nizar is a freelance photographer, covering travel, documentary, fashion, and industrial themes. Megara Tegal is a journalist, photographer, and activist. Both Aamina and Megara are based in Colombo.
Their installation at Colomboscope, titled The Colombo Project, is inspired by the neighbourhoods by the Kirulapone Canal. The neighbourhood, much like others in Colombo, is home to an ethnically and economically diverse population but faces a huge social divide. The Colombo Project looks at the role social media plays in the lives and empowerment of these residents, and how they interact with each other.
3. T. Krishnapriya,
Symbols of Power
Krishnapriya Tharmakrishnar is an artist based in Jaffna. Over the last three years, she has participated in several notable exhibitions in Colombo and recently completed an artists' residency programme and exhibition in Japan.
In Symbols of Power, her project for Colomboscope, everyday technological devices and services are used as symbols. Krishnapriya aims to inspire the audience to reflect on the role and value of technology in their lives as well as in the development of the country.
4. Arash Akbari,
Gaze
Iran-based musician, new media artist, and designer, Arash Akbari, works with experimental audio/visual performances, interactive installations and applications, and computational designs.
Through Gaze, his audio-visual project, Akbari creates a personalised dronescape for the audience through the microphone, camera, and location of their devices. Using these, the project creates a unique aural and visual version of the audience's surroundings. The main, and most fascinating, feature of the project is its ability to 'smear and reprocess' surrounding sounds picked up from the environment with sounds that are not around the audience.
5. James Bridle,
Citizen Ex
James Bridle is a British artist and writer, currently based in Athens, Greece. Bridle's artwork has been exhibited worldwide and his writing has appeared in several leading publications, such as Wired, The Atlantic, The New Statesman and The Guardian, to name a few.
At Colomboscope, he presents Citizen Ex, which is an extension for a web browser. The extension portrays the 'physical infrastructure' of the Internet and the location of website. It seeks to enable the audience to understand their 'algorhythmic citizenship' and their civil rights in both the physical and virtual worlds. Its accompanying website features more background on the nature of citizenship, and essays on digital human rights issues.
6. CoCA,
Emerge + Tech
The Collective of Contemporary Artists (CoCA), based in Sri Lanka, aims to bring forth public space, socially-engaged and sustainable art forms.
Emerge + Tech is part of an ongoing project by CoCA, titled 'Symbiosis', in which a team of artists, environmentalists, and IT and software engineers have come together to produce artworks that focus on ecologies. At Colomboscope, they present an installation that bridges technology and nature. Affixed with plants and a touch-sensitive sensor, the audience can create musical compositions through their reactions when engaging with the plants. The project was inspired by our detachment from nature due to busy lifestyles, and the artists' own childhood experiences in playing amidst nature.
7. Gihan Karunaratne,
Hidden
Gihan Karunaratne is a Sri Lankan born architect who currently lives in London, UK. A lecturer, Karunaratne writes and researches on art, architecture, and urban design, and has exhibited in notable art festivals in Sri Lanka and Europe. He is also a Fellow of the Royal Society of Arts (RSA) for Architecture, Design and Education.
At Colomboscope, he presents Hidden, which features maps that record complex networks across global telecommunication/tracking, social media, classified ads for marriage proposals, and personal astrological charts. Together, these represent a personal map that guides one through life. By concealing any choreography of movement or emotional experience, they become a representation of the various graphic techniques and languages used in recording and analysing data.
8. Arun Welandawe-Prematilleke and Isuru Kumarasinghe,
Close to the Bone
Arun Welandawe-Prematilleke is an actor, writer, and director based in Colombo, and with many notable works to his credit. Isuru Kumarasinghe was born in Kelaniya and is currently based in Colombo. He is best known as a sonic artist and musician, and a member of the Musicmatters collective.
Arun and Isuru were commissioned by Colomboscope to conceptualise and produce Close to the Bone, which combines theatre and sound art. An immersive performance, it is centred on a Colombo bourgeois couple, who encounter a series of strange events. Through a website created especially for the performance, the audience can enter the minds of the characters. This is a ticketed performance.
9. Imaad Majeed,
Revery
Colombo-based poet, rapper, and singer-songwriter, Imaad Majeed, is best known for his work that focuses on socio-political issues of Sri Lanka. He is also the organiser and curator of Kacha Kacha, an event that promotes non-mainstream forms of poetry and music in Sinhala, English, and Tamil.
Participating at Colomboscope for the first time, Majeed presents Revery, an installation that explores the segment of the National Flag that represents the minority communities of the country. Revery is a triptych; featuring a series of reactionary comments on Facebook to a picture of the same segment of the flag, poems crafted my Majeed with lines generated from these comments, and a wooden double door that depicts the orange-and-green segment of the flag.
This list is only a handful from a diverse pool of artists, working across various mediums and hailing from all over South Asia and Europe, who are a part of the festival this year. Those not listed here contribute to a rich and highly engaging exhibition and films and performances programme, and are definitely not to be missed. A full list of artists as well as speakers who are participating at the festival is available on the website: www.cinnamoncolomboscope.com.
Roar – Life is the Digital Media Partner of Cinnamon Colomboscope 2016.
Featured image courtesy Cinnamon Colomboscope