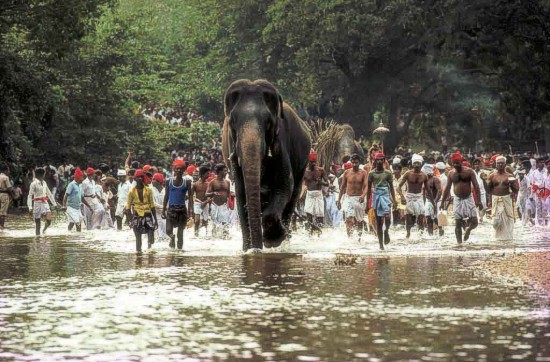 While Sri Lanka may be a speck in the Indian Ocean, the history, culture and landscape of our little island has awed tourists for decades. In the recent years, well filmed and edited videos of a tourist's travels in Lanka has become quite a hit and videos such as We Go Sri Lanka and the more recent Lanka Loving have been widely shared online.
However, before Vimeo made its way onto the internet, travel photographers have been taking breathtaking pictures of Sri Lanka. The sort of pictures we don't see as locals. Why? We put it down to the fact that we are all too familiar with our surroundings. Sometimes we miss moments or what would have made a great image because it's something we see every day. From the end of a tourist's lens, being in a foreign land and surrounded by a rich, unique, never-witnessed-before culture, everyday objects and rituals are magical. And looking at these photographs we are able to see the charm of home, which we most likely overlook on a regular day.
As part of a photo-series, we will feature some of the best images of Sri Lanka shot by professional photographers.
First up, David Beatty.
Hailing from London, David spent three decades travelling and photographing three continents for aid and development agencies as well as for travel reportage. Having travelled to Sri Lanka during the 80's and 90's, David says he noticed how Sri Lanka, in all its gorgeous glory, lost some of its spark during the civil war.
In introduction to the photo-series on Sri Lanka he relates, 'this wonderfully rich cultural diversity also gave rise to ethnic tensions and I witnessed the gradual descent of the country from ethnic conflict into a civil war which lasted 25 years resulting in the deaths of tens of thousands'.