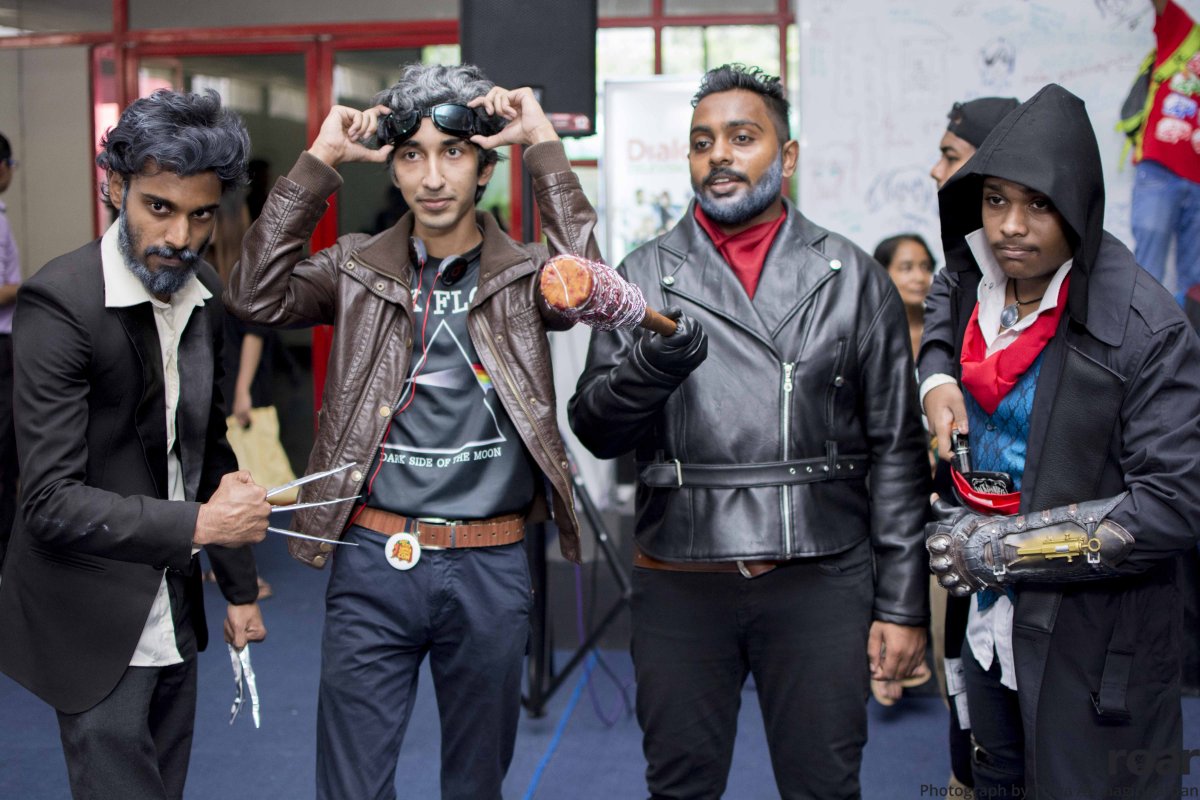 Like Star-Lord dancing to the tune of "Come and Get Your Love", Asus Lanka Comic Con sauntered into the weekend of August 26-27 putting a smile on many a geek culture aficionado's face. Organised by the Geek Club of Sri Lanka, this is the third time Lanka Comic Con happened. The Sri Lanka Exhibition and Convention Center played host to all manner of geek culture, and it was never better.
You had a section for table-top games such as board games, card games or wargames with miniature figures on miniature battlefields. There was also a science fair where scientific experiments were demonstrated with the pomp and flair of a magician.
Panel discussions at the Con addressed interesting intellectual topics like 'Inclusion and Diversity in the US Comics Industry' with former DC Comics editor Joan Hilty. Other panels included how Sri Lankan writers can take on the world through e-books and developing fantasy and Sci Fi literature in Sinhala. There was even a self-defense demonstration.
There was also an opportunity to meet Jayanthi Kuru-Utumpala, the only Sri Lankan to ever summit Mount Everest, and her fellow mountaineer, Johann Peries. They weren't the only celebrities. Sri Lanka's revered veteran heavy metal band Stigmata, was also present on both days to many fans' delight and they gave a rousing concert at Saturday's end.
But really, the true stars of Lanka Comic Con were the attending cosplayers. Decked out in costumes that were more works-of-art than clothing, many that had taken months to create, they brought awe and wonder to the Comic Con floor. All were impressive with their patience and dedication to the characters they portrayed. Sri Lankan cosplay has come to a place where you wouldn't be wrong to say it's as good as it is anywhere in the world. Especially when Hollywood recognises the talent. Roar spoke to some of these characters on Day 1.
You can check out the rest of Roar's cosplay photography at our Facebook page, and more amazing cosplay at The Geek Club of Sri Lanka.