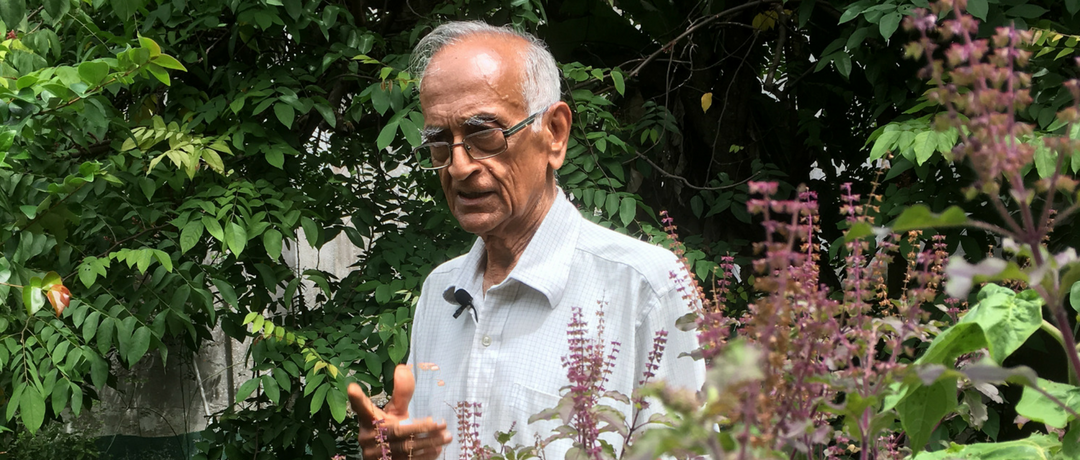 There are no fantastically trimmed hedges or fancy cherub-infested fountains, but stepping into Ranjit Seneviratne's garden after navigating the concrete-riddled congested city of Colombo is an experience in itself. This is not your typical well manicured lawn, and you will not find any sweeping flower beds; instead there are arching fruit trees, silent ponds and a haphazard wilderness of thriving greenery.
"My garden is not just a hobby. It is my lifework," he tells us, as he takes us down the tree-lined driveway. Some of the boughs meet overhead, forming a shady arch, and down among the roots, edible leaves like gotukola grow in abundance. Most of the trees are fruit trees, and they all seem to be flourishing; we manage to make out banana, jak, mango, sapodilla, pomegranate, nelli, papaya, and about a dozen other different types. Seneviratne tells us that there are more than thirty of them growing just along the borders of his driveway. "I rarely have to go shopping for fruits and vegetables," he laughs. "Everything I need is right here."
So What Makes This Garden -And The Gardener- Special?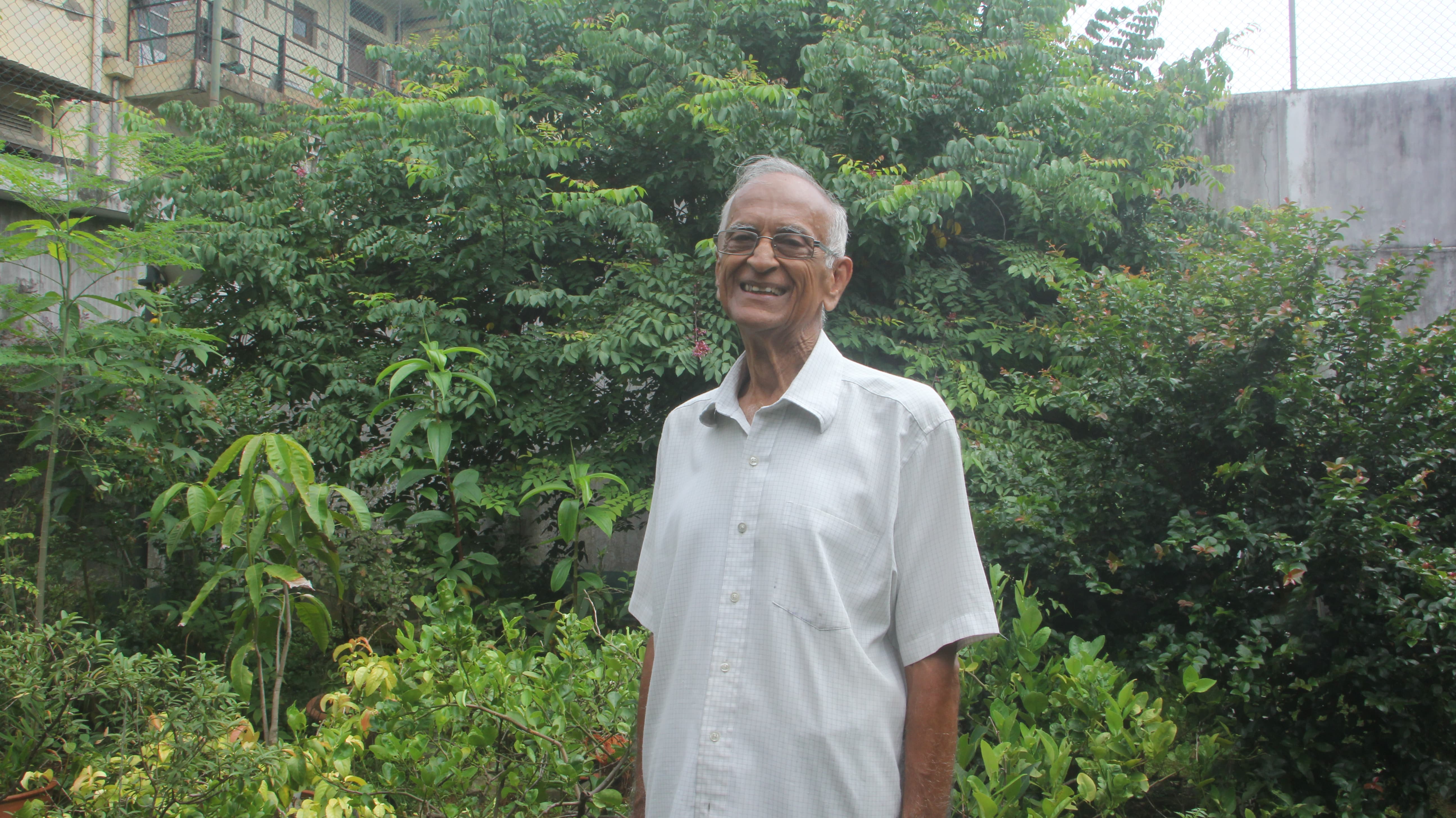 This little plot of land in the heart of Kollupitiya is more than just your typical food garden, and Seneviratne is anything but some sort of hippie tree-hugger. While the garden started off as an average organic food garden, it has now transcended that stage into what is nearly a self-sufficient biodynamic system unto itself.
Every resource of nature which can be made use of is harvested using a series of concurrently running systems. For instance, the three tiered ground and the rainwater harvesting system- complete with a massive concrete tank- prevents erosion while allowing for the maximum use of rainwater. He has three different solar power systems, including an innovative approach to natural air conditioning in which the sunlight beating on the sides of the house automatically triggers jets of water, which cool down the walls. Kitchen waste is turned into compost, and other organic waste from the garden, like leaves and twigs, is cut up and turned into organic mulch.
"This is mulch," he tells us, gesturing to the garden floor, which seems to be covered in bits of bark, leaves, twigs, and other organic matter. "I prune the trees and cut them all up into small bits and pieces and spread them along the ground." Mulch is said to have multiple benefits including the prevention of soil erosion, conservation of moisture and the return of nutrients to the soil as they slowly decompose. This is essential for the type of gardening Seneviratne practices, which involves regenerating or healing the soil rather than depleting it of its nutrients.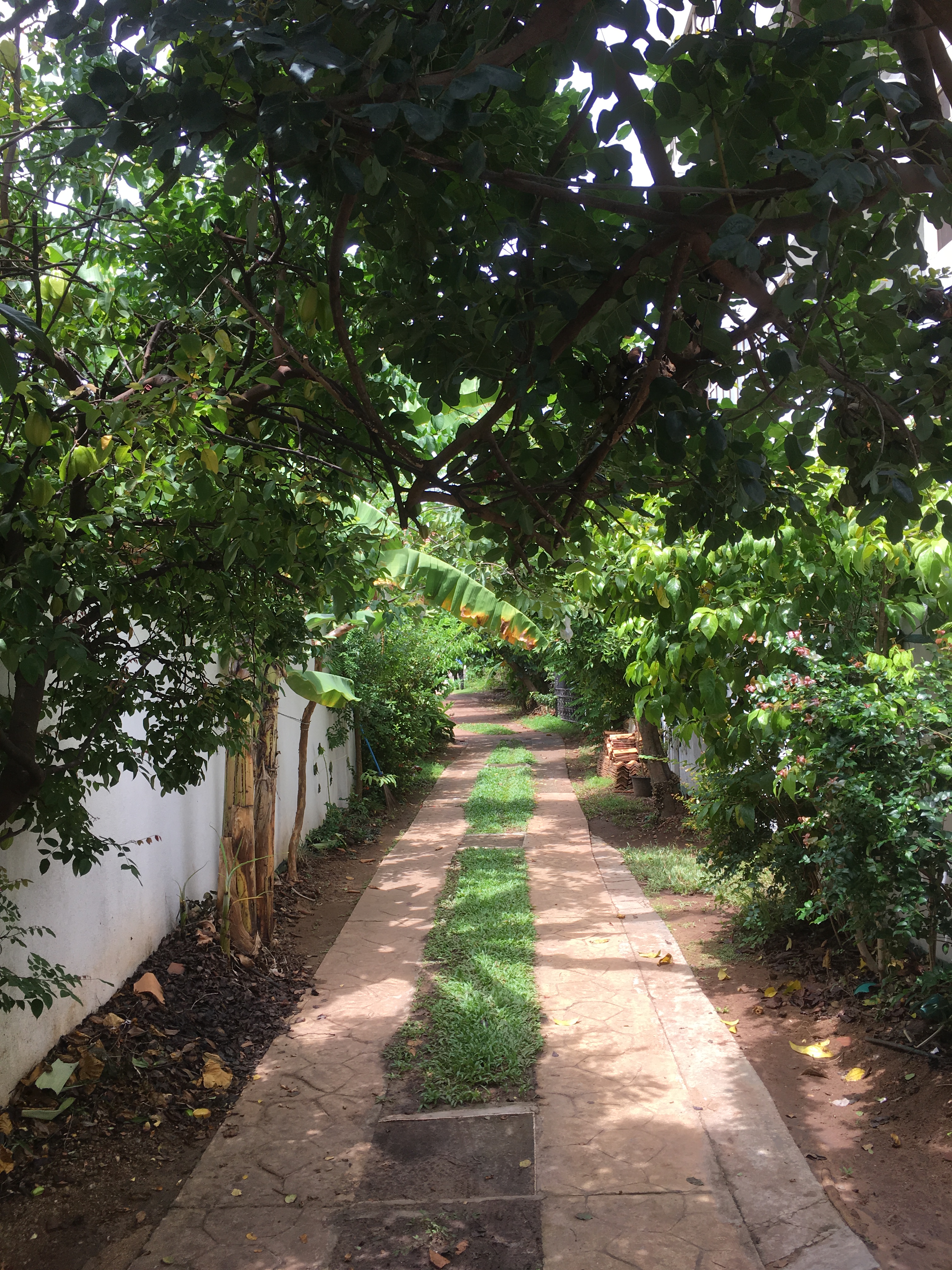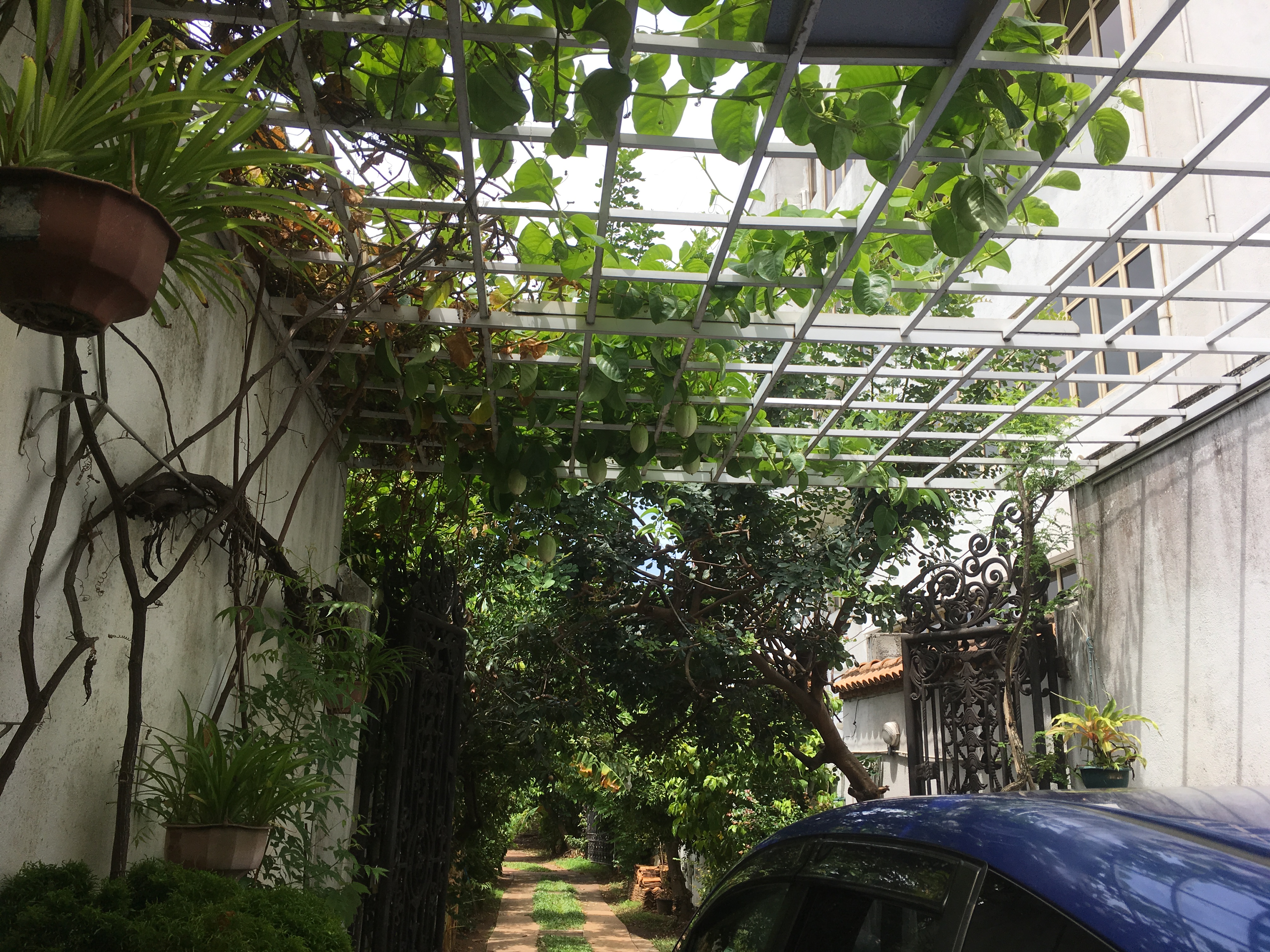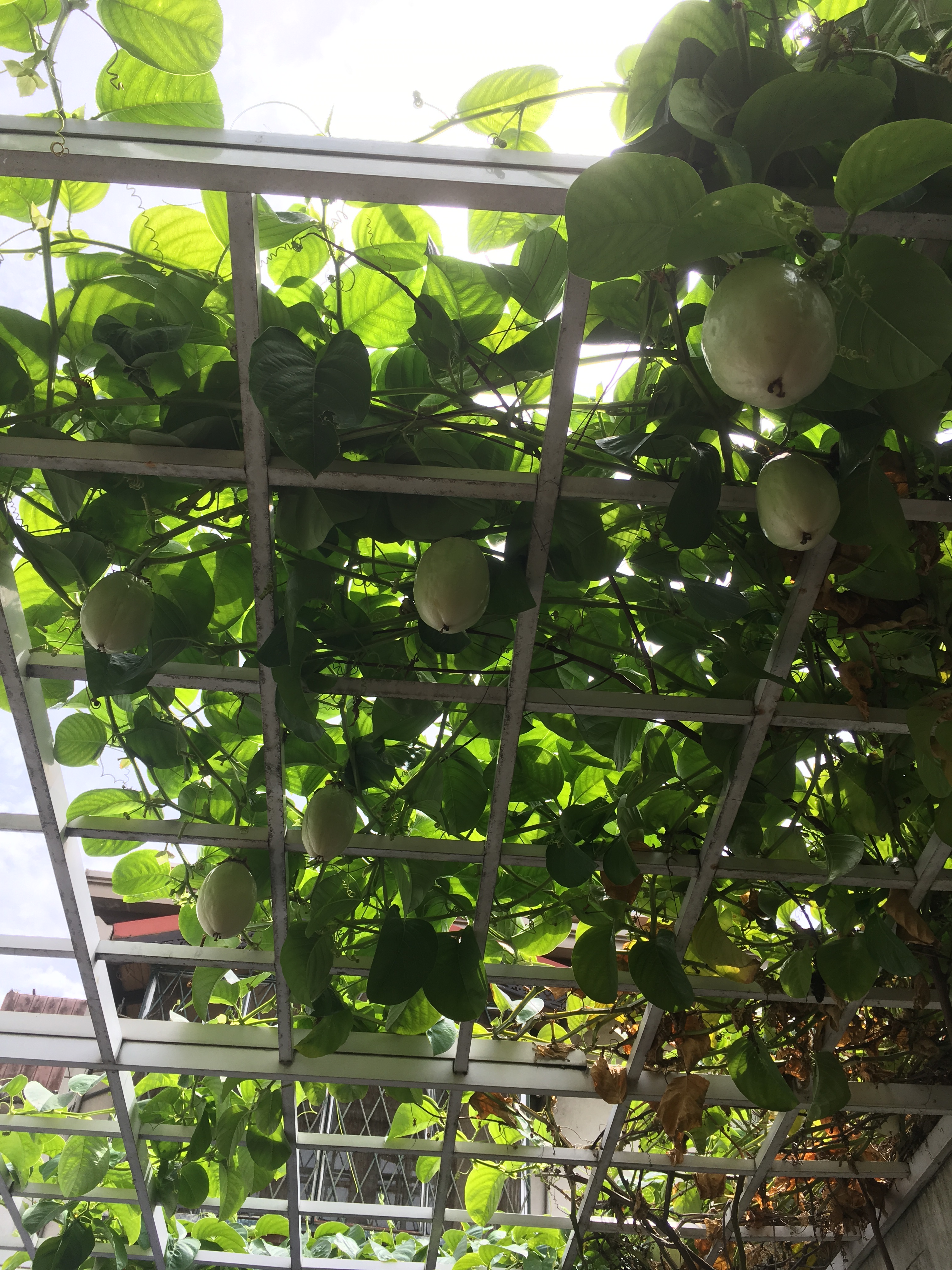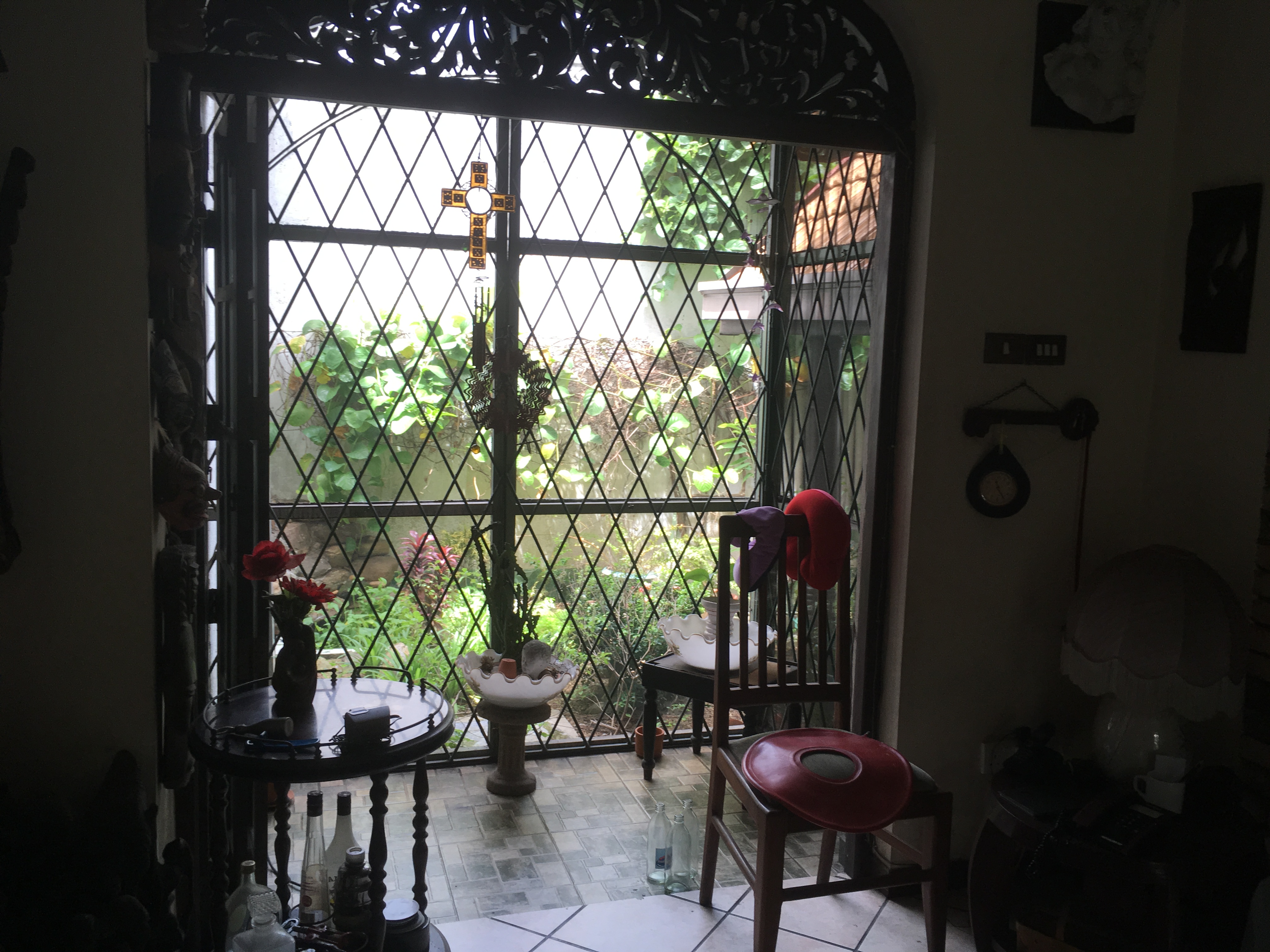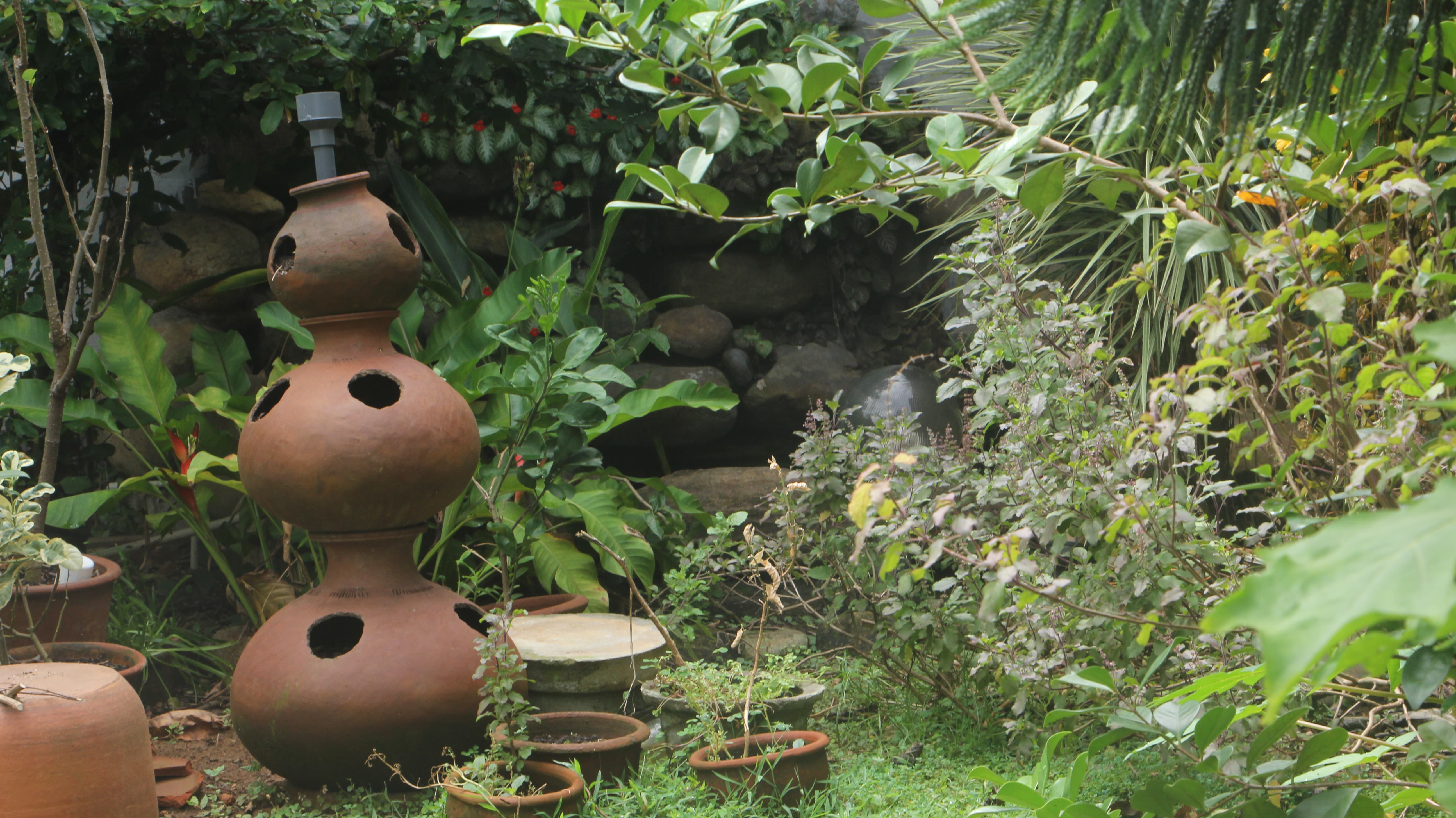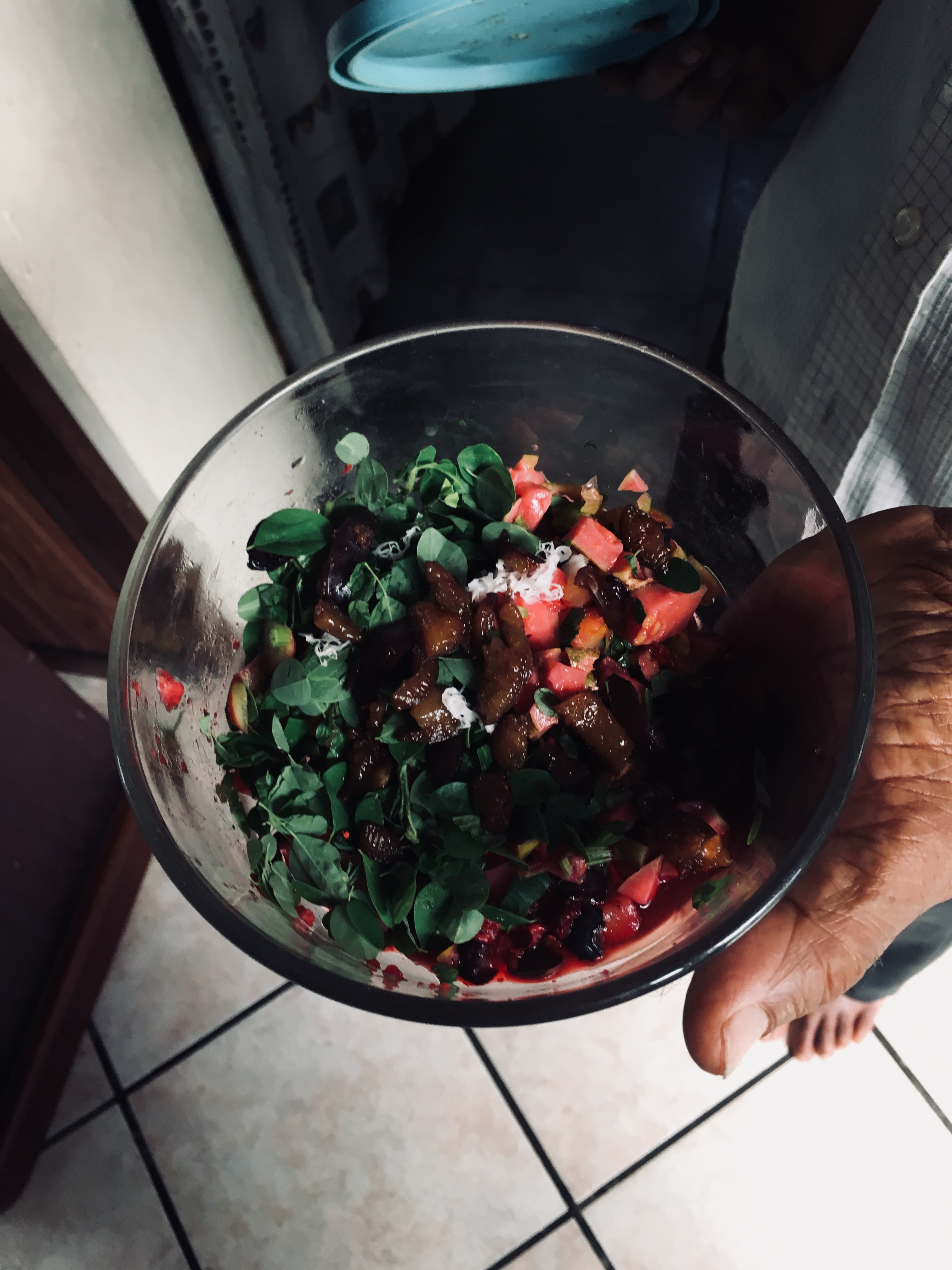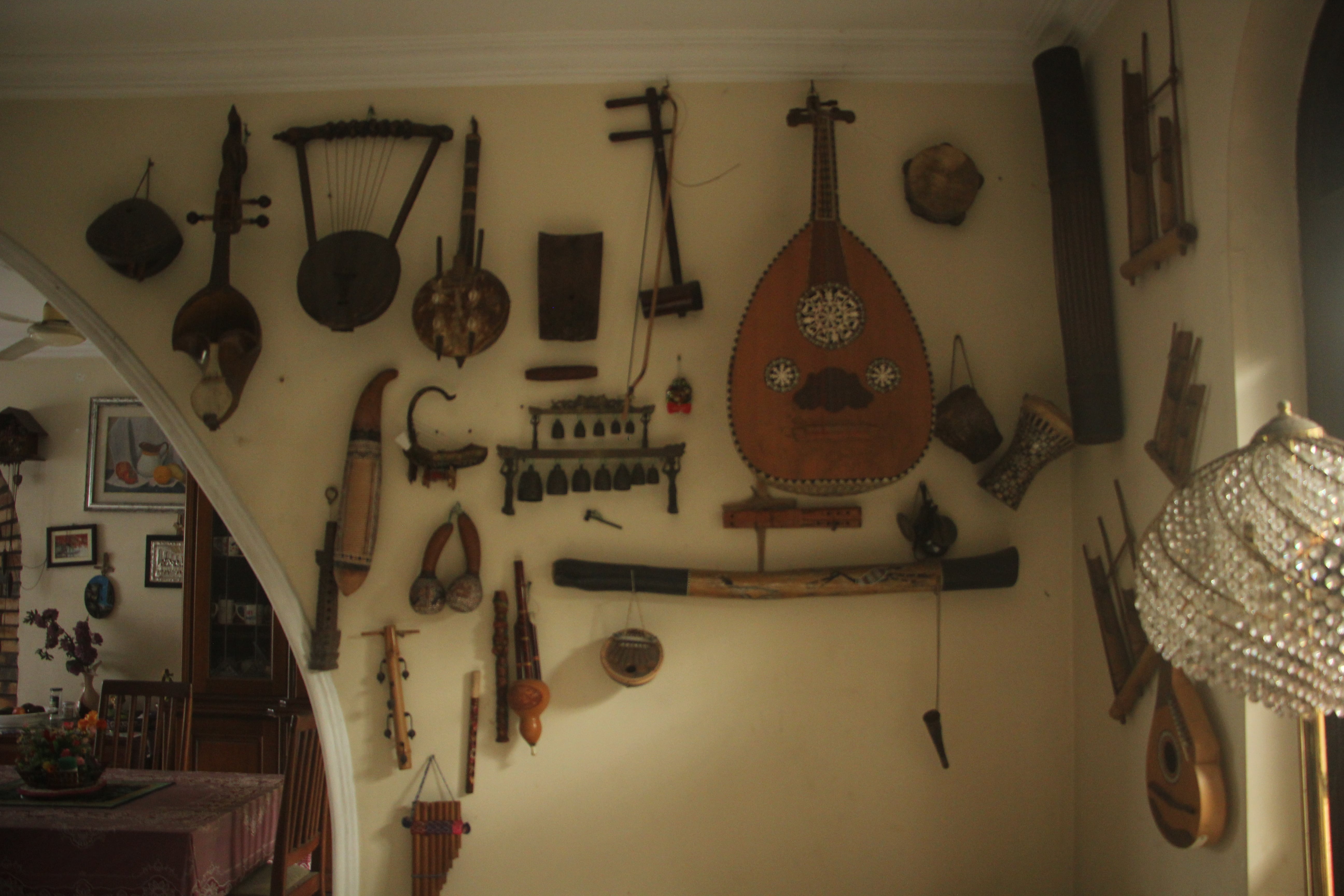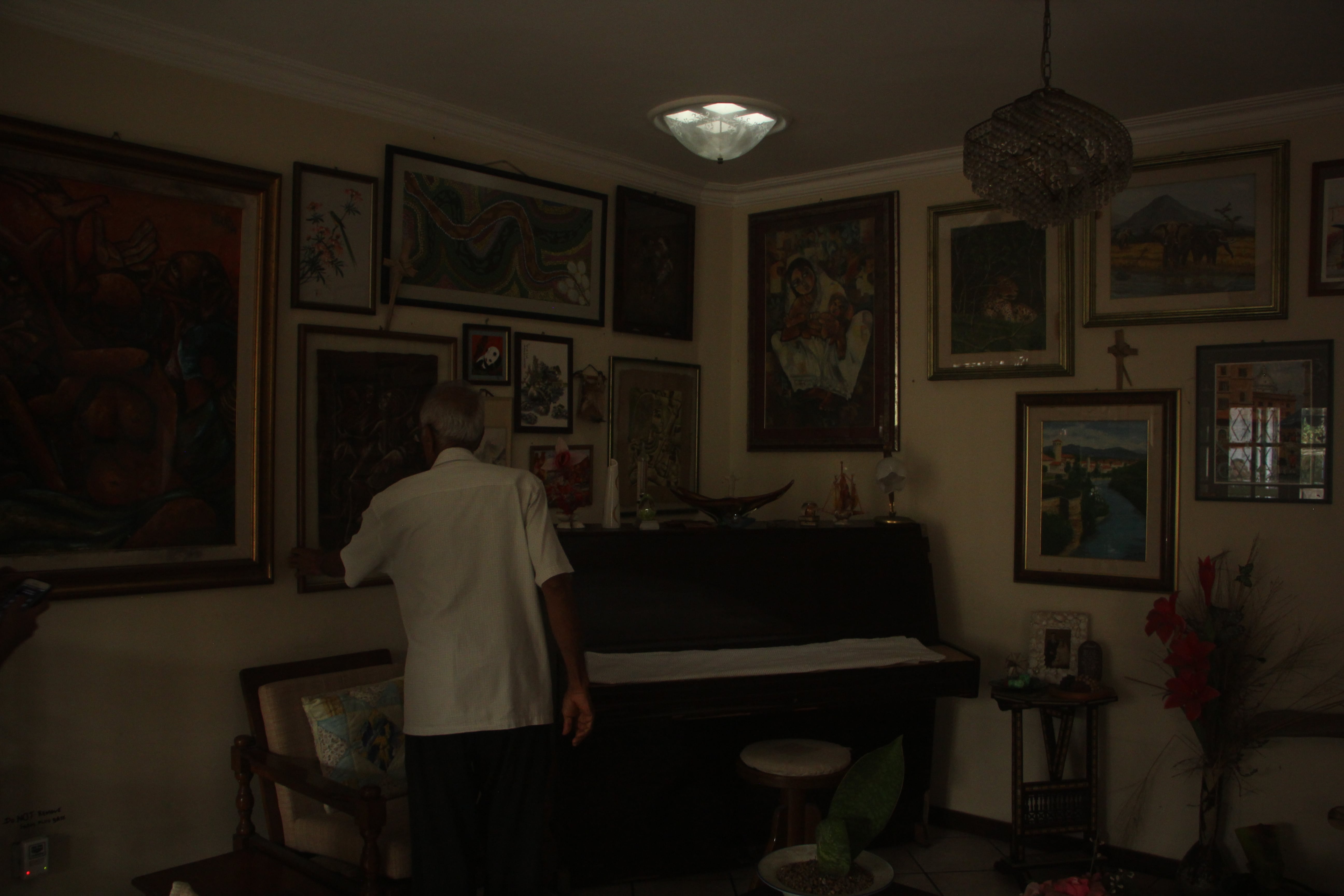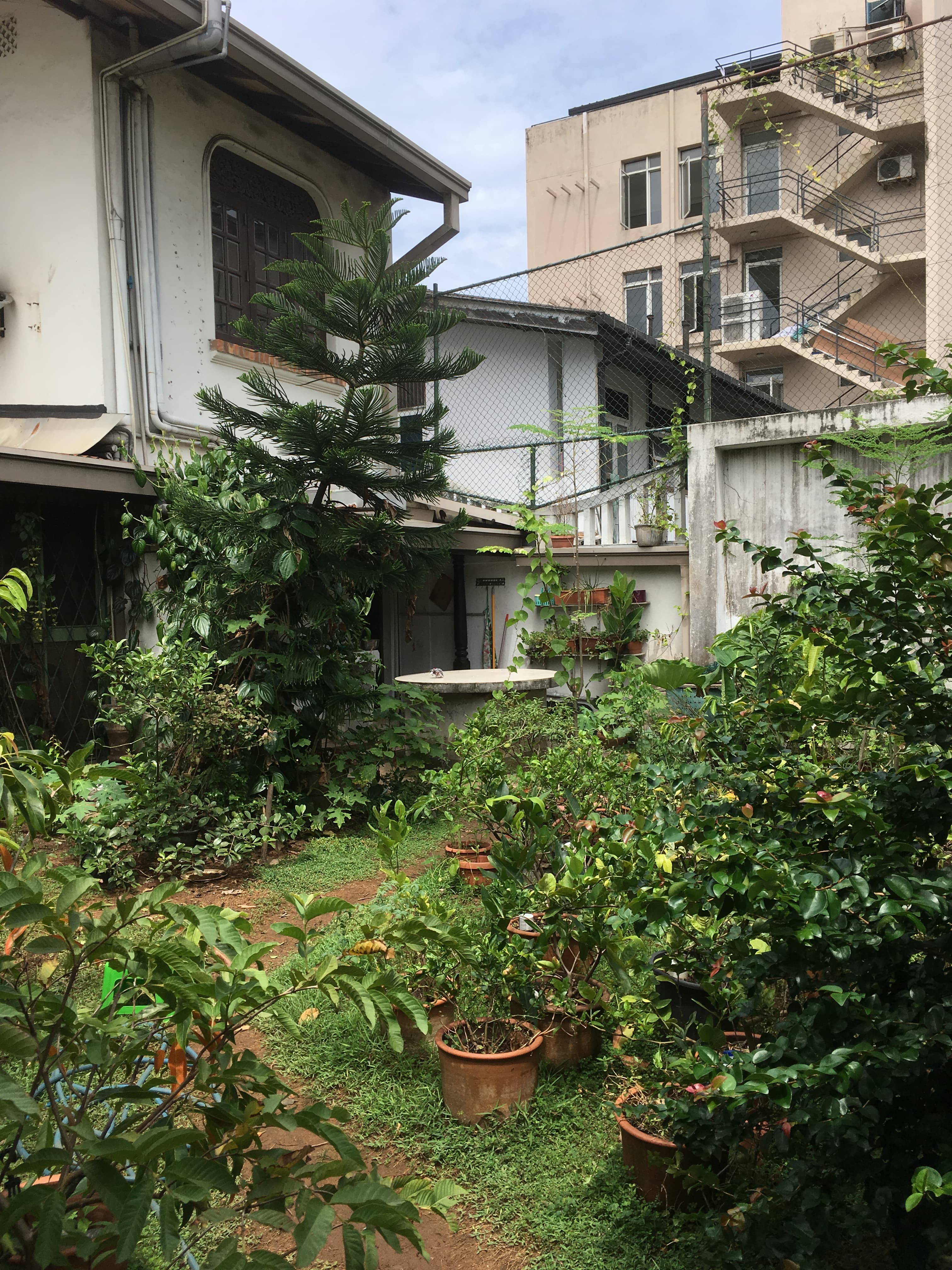 So Who Takes Care Of This Garden?
"I do," Seneviratne laughs. Even at eighty years of age, he is as hale as ever and looks after the needs of the garden almost entirely by himself, just as he always has done. Taking care of his plot of land is difficult and time-consuming- for instance, he has to keep pruning the larger trees so that they do not steal the sunlight from the smaller ones – but he persists. This is his passion, and he hopes to inspire people into realizing just how much they can do with even the smallest area of earth.