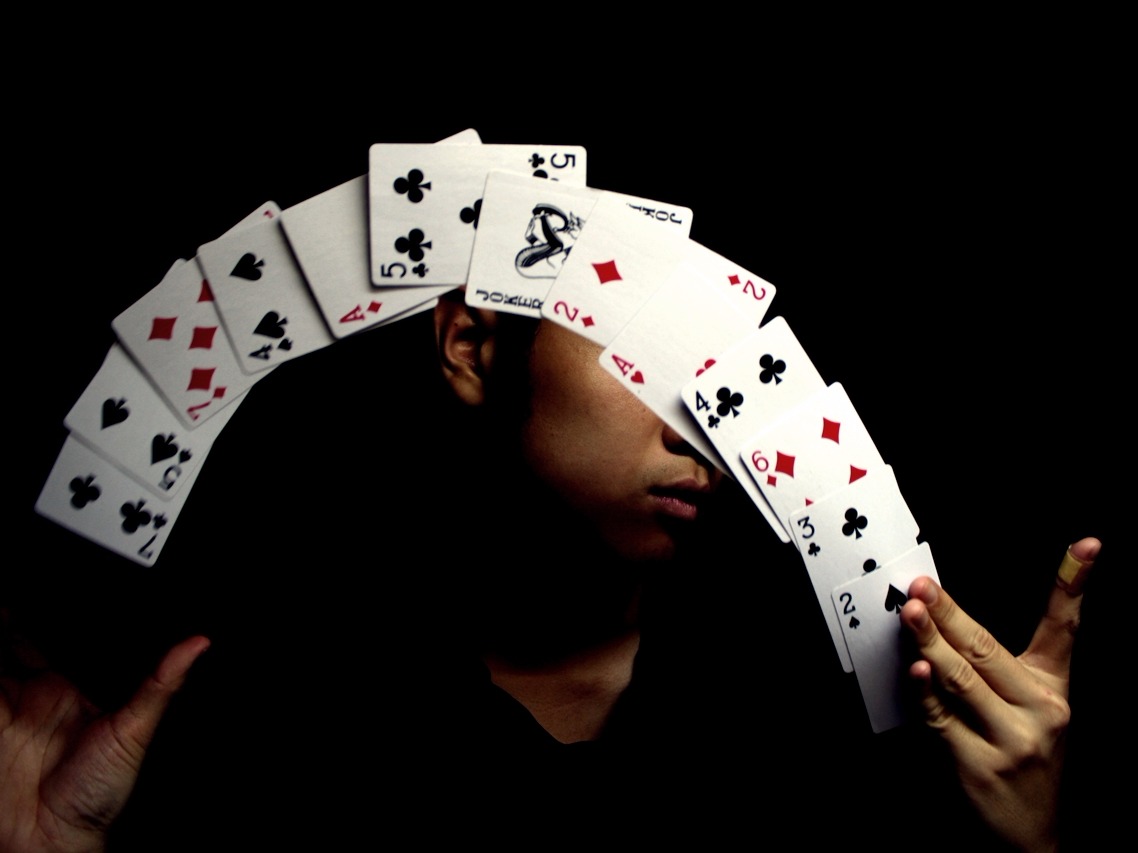 Regent Street, February 10, 1922. A riveting public show, a flamboyant Ceylonese illusionist, the seed of an idea from a seller of magical books and five other dabblers in magic.
These were the elements which converged to form the Association for Ceylon Magicians nearly a hundred years ago in colonial Ceylon. The society first saw the light of day as a small circle of enthusiasts who shared a common passion they wanted to take forward for the whole country. The founder and first president, Mudaliar A. C. G. S. Amarasekara, was a well-known performer who went by the stage name 'The Gay Deceiver,' but it was Harold Holden, manager of the toy store H. W. Cave and Co. (which also sold books on magic), who first hit upon the idea of a 'club' that would cater to people interested in the art.
Today, the Sri Lanka Magic Circle (the name was changed in the 1950s) is still going quite strong. "In 2022, we will be a hundred years old," said Rohan Jayasekera, who has just enthralled us by appearing to turn some ordinary pieces of paper into hundred rupee notes right before our eyes. "We are the oldest association of performing arts in Sri Lanka, and the oldest circle of magicians in Asia."
Jayasekera, who is the current president of the association, has been performing magic for more than three decades. According to him, the Sri Lanka Magic Circle (SLMC) was formed just 12 days after the institution of the world renowned International Brotherhood of Magicians (IBM). "I learned everything about magic from the Circle," he tells us. The association currently has over a hundred performing and non-performing members, with the youngest being a nine-year old girl and and their oldest being an 86 year old veteran called Chandrasena Gamage. The individual with the longest membership is the doyen of Sri Lanka's magic scene, Ronald de Alwis, whose father Linden de Alwis was one of the original seven founding members. De Alwis, who used to accompany his father on performances around the island, joined the circle at the age of fourteen, and has been an indispensable and prominent member to this day.
How Do You Pull A Rabbit Out Of A Top Hat?
We have not got the foggiest idea, but in this digital age, any ten-year old with an internet connection could find out.
Just Google "how to pull a rabbit out of a top-hat" or "how to saw a woman in half" and you will hit dozens of videos, articles and probably even a Wikihow page. The tricks of the magicians' trade are no longer as shrouded with secrecy as they used to be centuries ago.
That said, knowing the logistics of a trick is not going to help you become a good performer. "The key to magic is to infuse the tricks with entertainment and audience participation," says Jayasekara, as he deftly pulls a sunflower-yellow handkerchief out thin air.. The secret to the perfect performance, he stresses, is not just mastering the trick, but also mastering the audience.
"Anyone can go online and learn these things on the internet," he tells us. "It is easy to be a trickster, but it's not so easy to be a performer."
The attitudes of society in Sri Lanka is often not very conducive to the art of magic. For instance, while a street magician approaching someone in a Western country would probably be received with interest, the same could not be said if that happened in Sri Lanka.
"If you walked up to someone on the street here and said 'Can I interest you in a trick?' they will probably think you are crazy," he laughs. People here, he explains, do not trust easily, which is understandable, but also quite sad. Magic shows are often overlooked in favour of the more popular music shows, and there is also a prevalent misconception that magic is only for children. Another issue, according to Jayasekara, is the fact that people do not take kindly to being fooled.
"In countries like Europe, people buy tickets to magic shows knowing that they are going to be tricked," he says, explaining how he has actually had people come up to him asking why he is 'lying' and 'tricking' them. "Of course it is not real!" he tells them. "But you are entertained. Just try to enjoy yourself instead of blowing your minds up trying to figure out how all this works."
Magic Through The Ages In Sri Lanka
Devsiri Fernando, the Secretary of the SLMC, tells us that magic is the art of seeming to make the impossible possible. "This is what encapsulates the entire idea of magic, and this is what has enthralled people right from the very beginning."
Magic is one of the world's oldest performing arts, dating right back to the time of the pharaohs in Egypt and the Mughals in India. There are many classic illusionist tricks—like the famous cups and balls—which are thousands of years old, but are still being done today. However, according to Fernando, magic, like a number of other performing arts, is not quite as popular in this day and age as it was decades ago.
"We are an old organization like trying to be relevant in this digital age," he tells us. However, with franchises like America's Got Talent on the rise, he observes that an interest in magic seems to be making a comeback. In fact, a number of youngsters appear to be keen on learning the ins and outs of magic, and the courses conducted by the SLMC have seen a surge of popularity.
Now You See It, Now You Don't; Vanishing The Sigiriya
While it was once very difficult to obtain magical equipment in Sri Lanka, there are now two shops that sell such paraphernalia here (one in Moratuwa and one in Rajagiriya), and another one coming up right in the Circle's headquarters in Mount Lavinia. However, equipment is generally very expensive, and people are often reluctant to spend money on magic shows.
Jayasekera and Fernando narrate an interesting incident where Rupavahini once approached Jayasekera asking him if he could emulate the great David Copperfield (who once made the Statue of Liberty disappear) and vanish the iconic Sigiriya. All the stakeholders involved had been very excited about the prospect, but Rupavahini had eventually called it off after seeing what costs it would incur.
Not wanting to let them down, Jayasekera had suggested another possible illusion he could pull off—he would levitate himself in front of the Fort Railway Station. This, too, was eagerly accepted by Rupavahini, but again, when he presented them with the modus operandi, they had been severely disappointed.
"They actually thought that I was really going to float," he laughs. "I am not God to be able to float myself. We are not doing real magic."
Devsiri explains that when a magician pulls a rabbit out of the hat, he is not creating a rabbit. and this is something that the SLMC stresses on. "We are not a voodoo organization. There is no real magic, and no one here claims to possess supernatural powers."
It is vital to be able to differentiate between this kind of performance magic—which uses natural means to create illusions and make impossible feats appear possible—as opposed to paranormal magic, which claims to use supernatural means.
So Can Anyone With An Interest In Magic Join The Circle?
"Back then, the association was only open to performers and the secrets behind the tricks were closely guarded, but now, anyone willing to learn is welcome to join," says Fernando. The circle, who have styled themselves as the 'guardians of magic' in Sri Lanka, feel that it is their duty to try and preserve and propagate this art as much as possible. They have even got a library of sorts with an invaluable collection of tomes, including books dating right back to the early 20th century.
So if you feel a sudden urge to learn how to pull a pigeon out of an empty box or a rabbit out of a hat, the Sri Lanka Magic Circle would be the first place to check out.
Cover image credits: Business Insider UK