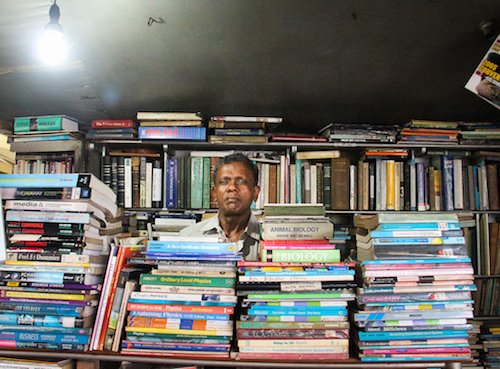 What would it be like to bite into something timeless, something that survived the ravages of history? We don't all have a Doctor or a Tardis – and that's where the Classics come in. The very mention of the word is daunting: aren't Classics those long, boring, tedious books that send their readers into a blissfully comatose state?
Admittedly, some of them do. We've all had a hard time reading Dickens's Hard Times, for instance. Yet the appeal of Classics cannot be denied – there's a reason they're collected, revered and studied obsessively. They're not merely timepieces documenting the lives and times of people from a bygone era; there's something universal about them, something we can still relate to, that ensured they stood the test of time. Whether it's satire in Voltaire's Candide, realism in Flaubert's Madame Bovary or saucy scandal in Lawrence's Lady Chatterley's Lover, there's always something for readers of every conceivable taste hidden in these gems.
The question, however, is: where to find them? In Colombo, finding your run-of-the-mill fiction novel isn't all that difficult but accessibility to books like the Classics has always been a problem. We don't have easy access like, say, our neighbour India does through portals like Flipkart or Amazon.in or well stocked bookshops like Blossoms or at Darya Ganj. Additionally, while our bookshops always host an obligatory Classics section, we often hit a roadblock when it comes to finding something that ranges beyond Austen or Dickens. Keeping in mind our readers' thirst for that something extra, Roar went on a treasure hunt around Colombo looking for the ideal book haunt.
First-hand problems
There are a number of well established bookshops around Colombo, like Vijitha Yapa, Sarasavi and M. D. Gunasena. They're often the first resort when it comes to buying books – just how well they fare when it comes to their collection of Classics is, however, the question.
The truth is, only a few bookshops met our expectations. Over the years, either the selection of books has remained stagnant, as is the case with Vijitha Yapa, or worsened as with M.D.Gunasena.
Vijitha Yapa bookshop has been around since 1991 and their Unity Plaza and Crescat branches were always well stocked. Having visited both branches diligently for years on end, however, it should be said that their Classics section could do with a serious update. The same selection of Plato, Aristotle, Dickens and Shakespeare seem to be making the rounds at Unity Plaza, while Crescat was marginally better stocked with Bunyan, Crane, Twain (no charge for the rhyme), Conrad and Modern Classics writers like Marquez. Classics aside, for lovers of Indian Literature in English, they also had the odd Amitav Ghosh, while readers of Fantasy literature will be disappointed to learn that apart from the usual G. R. R. Martin and J. K. Rowling, their quality of good Fantasy has taken a hit. Their formidable Terry Pratchett collection seems to have sadly dwindled, too.
M. D. Gunasena has been around for decades and for a bookshop with such an old name, it was strange to see that their coffee table books were far better than their selection of Classics. Despite the face lift the Galle Road branch received, the bookshop leaves much to be desired. The Duplication Road branch is quite cosy, but their stock of Chethan Bhagat was better than their Classics – not a compliment in any sense. While they had some Flaubert, Eliot, Stevenson, Homer, Verne and Doyle, their focus was more on different prints of the same book. They used to have a better collection, including a few hard bound copies of writers like Haggard and Hugo, placed with certain prominence upstairs, but not anymore. You can, however, pick up a book of poems by Yeats, Burns or Wordsworth instead, and perhaps some Arundhati Roy for your Indian Literature fix.
Chapters, meanwhile, is more for contemporary fiction (although there were a few copies of Virginia Woolf) with prominence on newcomers like The Martian by Andy Weir and children's literature. As nice as the interior is, we wish it was better equipped for all kinds of tastes in literature.
At one point Sarasavi was better known for their Sinhala books – not anymore. Surprisingly, they had the best collection of practically everything when compared to both Vijitha Yapa and M.D.Gunasena. The fourth floor is home to an amazing range of books – not just Classics but also an impressive collection of Asian writers and beautifully bound books on Old Ceylon. Apart from the obligatory range of Shakespeare (they have a nice copy of the complete works of Shakespeare – not the blue-paged, cheap Indian print but the time-machine type with good paper, print and binding), they have Ibsen, E. M. Forster, O. Henry, Nietzsche, Hardy, Capote, Steinbeck, Maugham (almost as extensive as their Shakespeare collection), Hemingway, Tagore, Nesbit and Narayan. They also have Orhan Pamuk, Shobha Dé, Arundhathi Roy and Vikram Seth in the Asian writing section. On a side note, their couches are quite nice too, in case you fancy a sit down after the palpitations their collection will cause.
Another great place for Classics is Expo-graphic Books, a must visit during the Colombo International Book Fair. Their range is decent, quite similar to Sarasavi's – but the best part was finding some Camus (The Outsider and The Myth of Sisyphus), essential food for the (often latent) post-modernists in us all.
Shallow Pockets and Big Appetites
There is nothing quite like stumbling into a yellowed tome complete with a lived in look and notes from the previous owner – almost a talisman from another era. If you don't mind the fragrance of old paper on your fingers and if you feel like a gamble, you should try a second-hand bookstore. You will never know what to expect – books on kinky alien sex, a long forgotten historian's account, a book on calculus shelved next to a Harry Potter and even some (probably really bad) erotica and pulp fiction. You cannot simply walk in and make a quick purchase – it requires time, patience, diligence and love for dusty old volumes. It's a good way to spend your day and, probably, the rest of your life.
The streets of Wellawatte might not be where you'd picture finding a bookshop over 50 years old, yet stranger things have happened. At Senanayake Bookshop you can find just about anything – copies of old Reader's Digests, hemorrhage inducing books on finance and tonnes of Mills and Boons which you'll be obliged to surreptitiously cover with some newspaper even if you're as old as the bookshop. But jostling for space among the textbooks and magazines, Kingsley Amis's Lucky Jim was spotted: a rare find for Colombo, it should be said. They also stocked some Stoker, Kipling, Homer, Fitzgerald, Trollope, Verne, Haggard, George Eliot, Jack London and Walter Scott. The organisation is rather haphazard and intimidating but it is definitely a good place to start on your dream library. A few years ago, for instance, after a bit of digging and a few sneezes we found a copy of Lawrence's Lady Chatterley's Lover – an unabridged edition, it should be added (wink wink) – for just Rs. 50.
Another a treasure trove of rare finds is Chinthana Bookstore on Galle Road, Mount Lavinia – it was closed when we visited but on a previous occasion it supplied us with a hardbound copy of The Metaphysical Poets, complete with the cursive, stylised writing of the previous owner, for just Rs. 200.
While visiting Maradana on a warm, Colombo afternoon is hardly ideal, the dusty shelves of the Maradana second-hand bookstores are worth the sweat. There are a number of bookstores dotting D. R. Wijewardena Mawatha, enough to occupy the rest of your day. We landed at Sarath Bookshop to find some Graham Greene, plenty of G. B. Shaw, Chaucer, Synge, Dumas, Golding and Wilde. The works of Su Tong was a surprising find, in case you fancy a bit of contemporary Chinese literature. For something heavier, Priyankara Bookshop has a more intense range from Zola to Cicero to Stoppard, Cervantes, Stendhal, a beautiful Lawrence hardback, some Nesbit and Gaskell all tucked away in a dusty corner. This writer's copy of Voltaire's Candide was picked up from here, along with a number of literary anthologies and books on history.
Crammed between both shops is Sumudu Bookshop, which gives chaos a new name. The rows and rows of books piled one on top of the other is a bit jarring at first – how is it possible to find anything at all when behind those rows and rows of books are more rows and rows of books saucily peeking out, teasing you with elusive titles you will physically never be able to reach? It's a bit of a wild card, where you'll find everything and anything from Ginn Readers to Nobokov (the juxtaposition is deliberate). Finding some wisdom in the chaos is tough – but being able to walk away with some Ondaatje or Muriel Spark is, quite honestly, the best feeling ever. Watch out for some Yeats, Joyce, Harper Lee and Thackeray – which barely scratches the surface of books you can find there. Casually perched on the door you might find some Arthur Conan Doyle, or Deepak Chopra if you want to throw up in your mouth. Pro tip: patience. Any bookshop housing Muriel Spark is worth at least half your bank balance.
Even though second-hand bookshops are more erratic and unpredictable, what's interesting to note is that they invariably have a better selection of Classics than standard bookshops often do. Perhaps Classics are an unwise investment as reading trends have changed and people just want a quick fix, even if it is badly written. Maybe Classics are losing currency in the mainstream and only romantic old fools, antiquarians and students of literature are interested anymore. The thought is disturbing; but there are still some of us, seemingly the adventurous few, who don't have the good fortune Carlos Ruiz-Zafon's characters do – we don't exist in the same dimension as The Cemetery of Forgotten Books or Sempere & Sons. Sometimes it feels like we've lucked out in the world of books – the bookshops abroad always seem more exciting and better stocked. Yet the magic isn't denied to us, even here in Colombo. All you need is a little patience because somewhere, in some dusty (seedy even), corner of this city is a Balzac or Kafka waiting for you.
Feature Image Credit: Chathuri Dissanayake, GPJ Sri Lanka