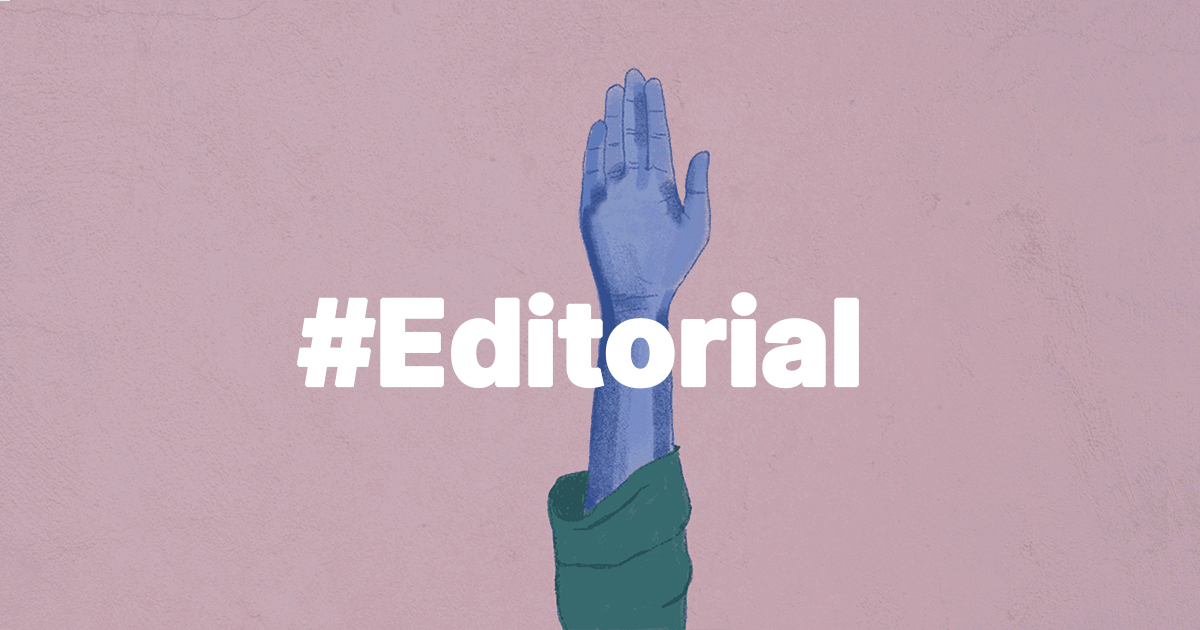 It is with growing concern that we have watched female journalists raise allegations of sexual misconduct, harassment, and abuse of power by men in influential and powerful positions in Sri Lanka, on Twitter this past week. 
We are concerned, not just for the safety of the female journalists who have come forward to narrate their stories, but also for those of any gender who choose not to, as well as those who may still be silently exposed to abuse in any form or manner by those in positions of power.  
We are aware that harassment, sexual harassment, and abuse of power are not exclusive to newsrooms — they exist wherever power is concentrated without accountability, transparency, or checks and balances; whether this is within a family, an organisation, or the state. 
Many journalists work towards the higher purposes and loftier ideals of creating a better society. They write about injustices and issues, and pledge to be a voice for the voiceless — and their long, long silence on harassment shows just how insidious abuse of power within newsrooms and among the media fraternity, in particular, is. 
Minister of Mass Media and Cabinet Spokesperson Keheliya Rambukwella, at a 22 June press briefing, was made aware of this evolving issue and has said that he will look into any complaints. While it is too early to say what will result from any investigations, if there was ever a time for industry-wide introspection and dismantling of informal structures that allow abuse of power within newsrooms, it is now. 
Formal structures, in which the rules are made clear and mechanisms for complaints are introduced must be put in place. All parties involved, must be heard, afforded fair inquiry, and adequate redressal. 
What this requires is a top-down change of culture within Sri Lanka's media industry, in which the safety and well-being of employees — regardless of gender, race, orientation or background — is prioritised, boundaries are respected, and leaders uphold the values of accountability, transparency, and justice. 
An organisation is no different from a government. And power — the balance of it, and the limits to it — must be clearly understood and communicated so that everyone is held accountable for their actions: leaders across the board must ensure that perpetrators are not shielded and protected. 
What we are witnessing today has the potential to grow into a movement to end harassment, sexual harassment, and abuse of power both within and without newsrooms in Sri Lanka. It also has the potential to push those in policy-making positions to ensure that the long-standing need for protection is addressed.
We have, and always will, listen to and support victims of any and all forms of harassment. And while we stand with those who have had the courage to speak, we also stand for those who cannot. 
As part of the media fraternity in Sri Lanka, we also call for and pledge to support any industry-led initiative to ensure that workplaces are safe, supportive, and conducive to thrive, learn and grow in.
–Team Roar.