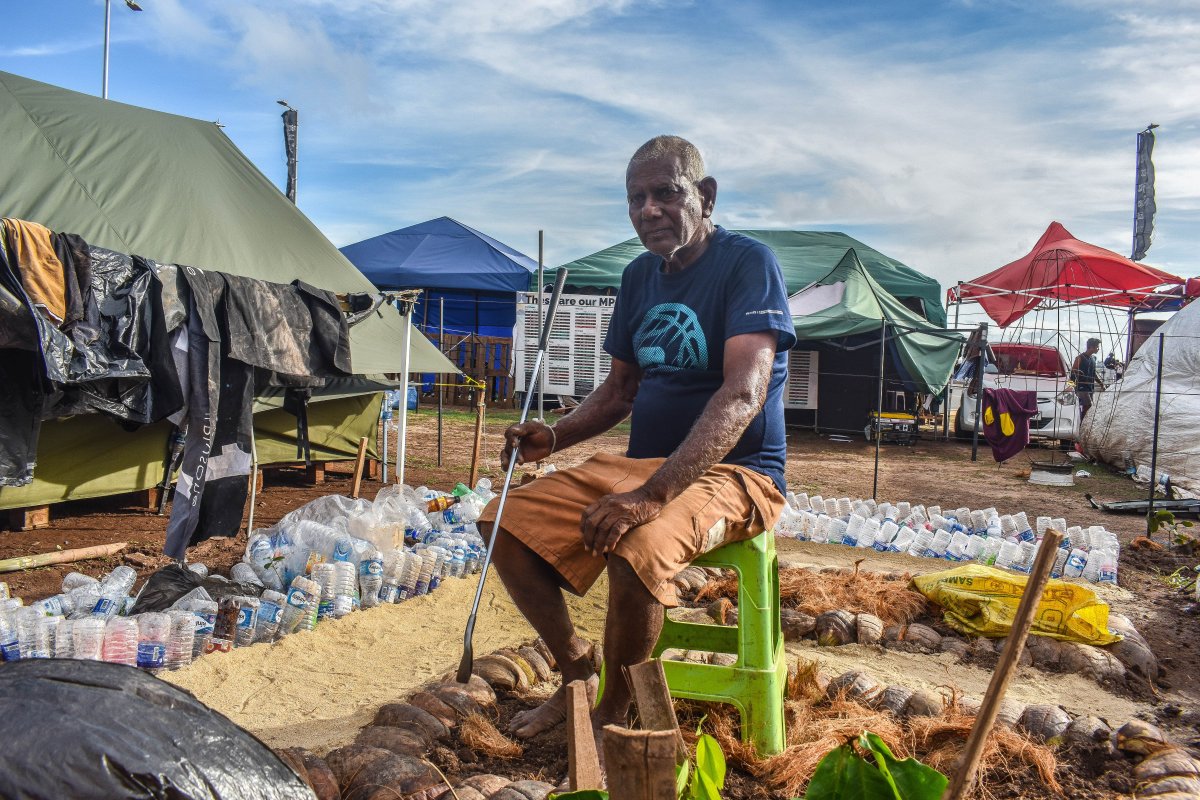 "There will soon come a time when we cannot afford to buy even a handful of chillies from the store. So, what I'm doing here is trying to help everyone, and share my knowledge. We must learn how to grow our food again," Rajapaksa (76) told us while tending to Gota Go Gama's first-ever community garden. 
Rajapaksa's garden is not big, but it is a testament to what he can do with small space when it comes to cultivating a variety of vegetables and fruits. "I'm growing manioc, tomatoes, leeks, carrots, mung beans and more in this space," he said. "And you can do all of this with very little space! That's my intention — I want to teach everyone here, at this protest site, what we can achieve."
Utilising discarded plastic bottles and bags that he has repurposed, Rajapaksa has started camping out in his makeshift tent at the GGG site. When he started his garden, he bought seeds and compost using his own money. Now, with the help of other protesters, Rajapaksa tends to the garden every day, hoping for his first crop very soon. 
"On 09 May, I was at home with my wife when I saw the attack on the protest site. I couldn't bear to see it happening. So the very next day, I decided to come here and help rebuild. That's also when I decided I will build a garden and teach what I know about gardening and farming to anyone interested," he said.
While Rajapaksa's garden is still at an early stage — the recent heavy rains had not helped his crop — he has utilised the small space between the many tents to prepare the land with manure and homemade fertiliser to grow his crops. "I have used coconut husks from the community kitchen, ash from the firewood and even beach sand to prepare the land. This land, ever since the protest site was established, has changed a lot. Once these plants sprout and mature enough, I can give them away to those who want them, so that they can start their cultivation."