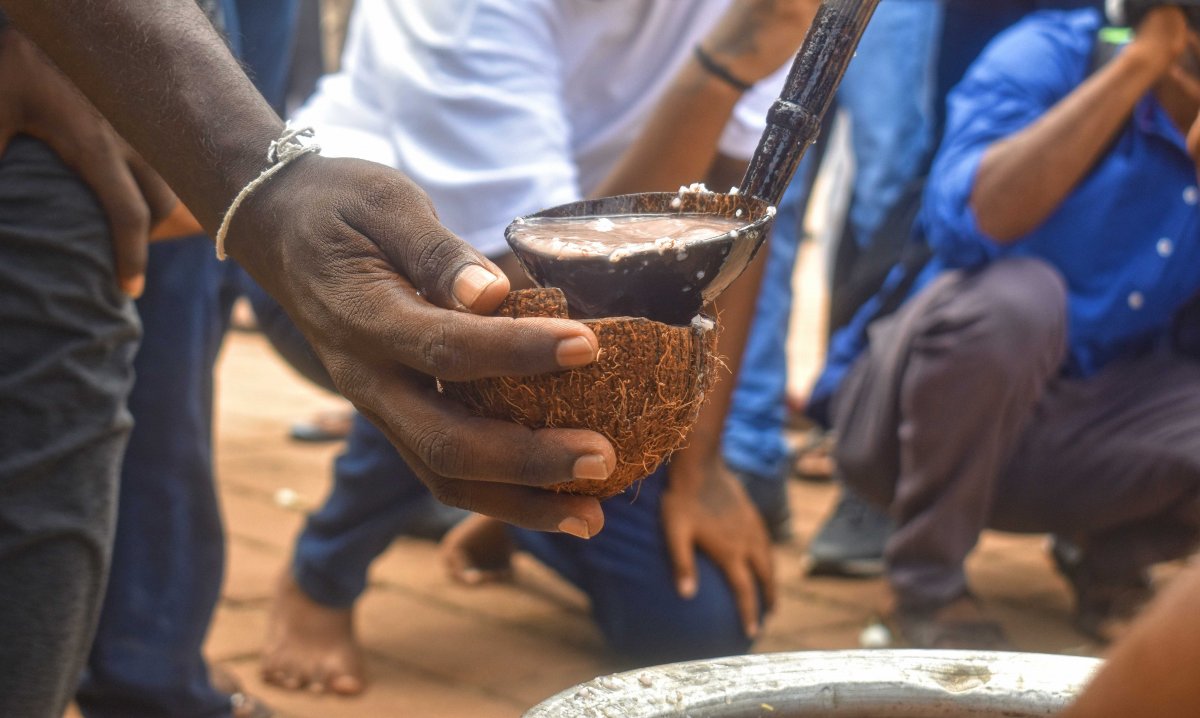 Salt, water and rice. The frugal kanji (porridge) was the sole source of nourishment for Tamils trapped in warzones during the final stages of the civil war. A decade later, it has become a symbol of those last days of terror and survival, and is served in remembrance of what transpired in Mullivaikkal, the small village on the north-east of the country that became the final battleground of the conflict. 
Kaliyaperumal Hamza (22) and her family survived the exodus from the LTTE-occupied zone in May 2009. "The only food available was plain porridge made with rice and salt. We were not able to buy a single coconut, which was a whopping LKR 2500, a biscuit packet was LKR 2700," she said.
On 18 May 2009, civilians stranded in the warzone made a final push towards military-occupied zones amidst heavy artillery. "I still remember the lifeless bodies floating in the Nandi lagoon as we crossed the Vatuvakkal Bridge. Death came very close to me a couple of times."
The mass migration of Tamil communities in the north and east began as early as January 2009, culminating in the final desperate push in May. The Sri Lankan state declared victory on 18 May with the killing of Velupillai Prabhakaran, leader of the Liberation Tigers of Tamil Eelam (LTTE). 
"We entered the military-controlled area on 16 May, the final week of the war, a time of intense civilian casualties," Kumanan Ganapathipillai (28) told Roar Media.
"As we entered, we looked back the way we came — the fire, the smoke, and the sound of bombs telling us that the war was reaching its final breath. About 300,000 people from all over the Northern Province were housed in a three-acre plot of land surrounded by iron fences. When we were being moved to another camp, we heard the official announcement of the end of the war from a television at an army checkpoint in Omanthai."
Since 2009, remembrance activities commemorating those killed and disappeared in the war have been restricted to small gatherings in the north and east. This year, in solidarity with events taking place in Mullivaikkal, a gathering was organised at 'Gota Go Gama' where kanji was served and flowers were released to the sea.