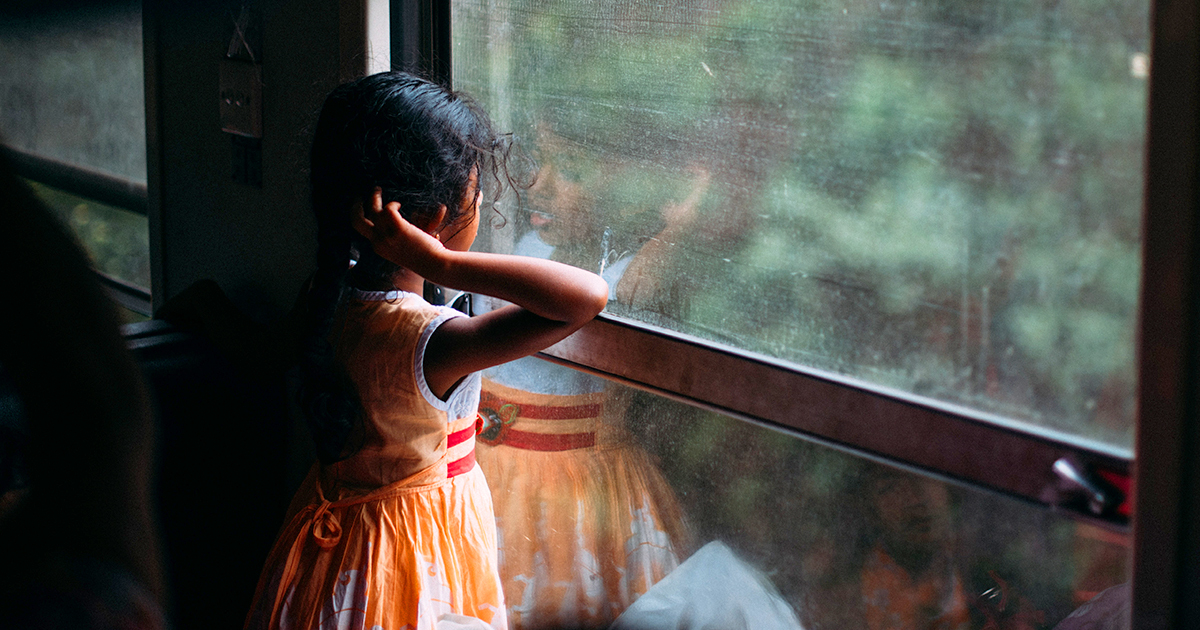 This International Day of the Girl Child, here is a reminder of the most pressing issues faced by girl children in Sri Lanka. 
Although the minimum age of marriage for both boys and girls is 18 years, this was legally established only 26 years ago, in 1995. However, a legal exception to the 1995 law continues through the Muslim Marriage and Divorce Act of 1951 (MMDA), which regulates matrimonial law for Sri Lanka's Muslim communities. Being exempted from the country's legal age of marriage means that Muslim girls can be married off at as young as 15, or even younger. 
Activists have been lobbying for much-needed amendments to the MMDA for decades. Among the amendments sought is to ensure that the minimum age of marriage applies to Muslims too, so that Sri Lankan Muslim children are not discriminated against in this respect.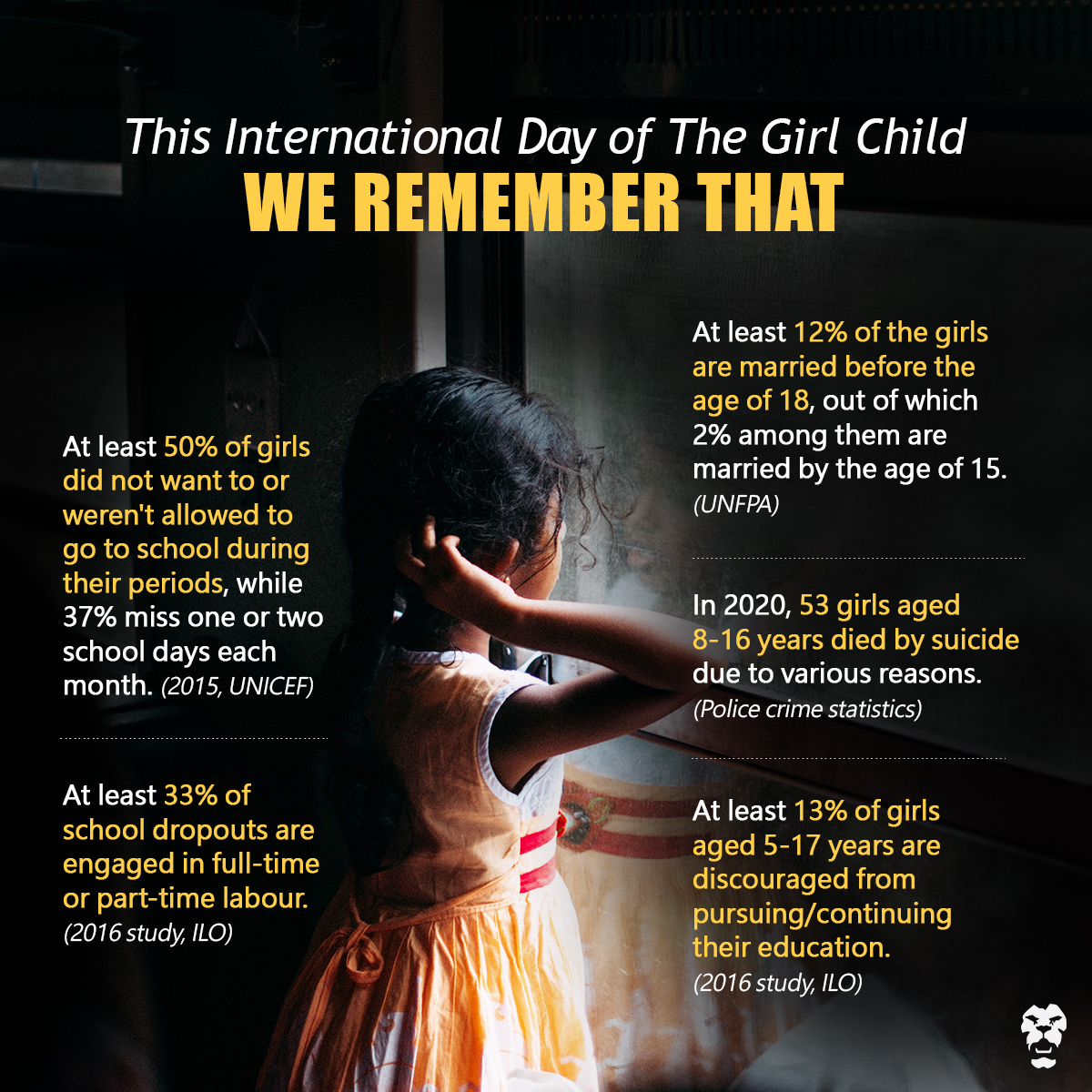 Every year, a considerable number of children abandon their education due to various reasons, with poverty being the most significant deciding factor. Often, these children tend to enter the labour force as either full-time or part-time workers. However, Sri Lanka has made substantial improvements with regard to child labour. By 2016, there were roughly 103,704 children in the workforce, compared to 926,037 in 1999.
Access to sanitary products continues to be a problem for young girls. For those from low-income families or rural areas, sanitary products are a luxury item and therefore need to be substituted with old clothes. While non-governmental grassroots health projects such as The Arka Initiative have come forward to spread awareness on and provide practical solutions for sexual and reproductive health-related issues, government's efforts in this area are still lacking — except for a proposal to provide free sanitary napkins, that has not been implemented yet.
Finally, more girl children than boys were recorded to have died by suicide in 2020, a continuing trend from previous years. Sri Lanka Police statistics show that out of the 53 suicides reported among girls aged 8‒16 years, 19 were a result of failed love affairs.