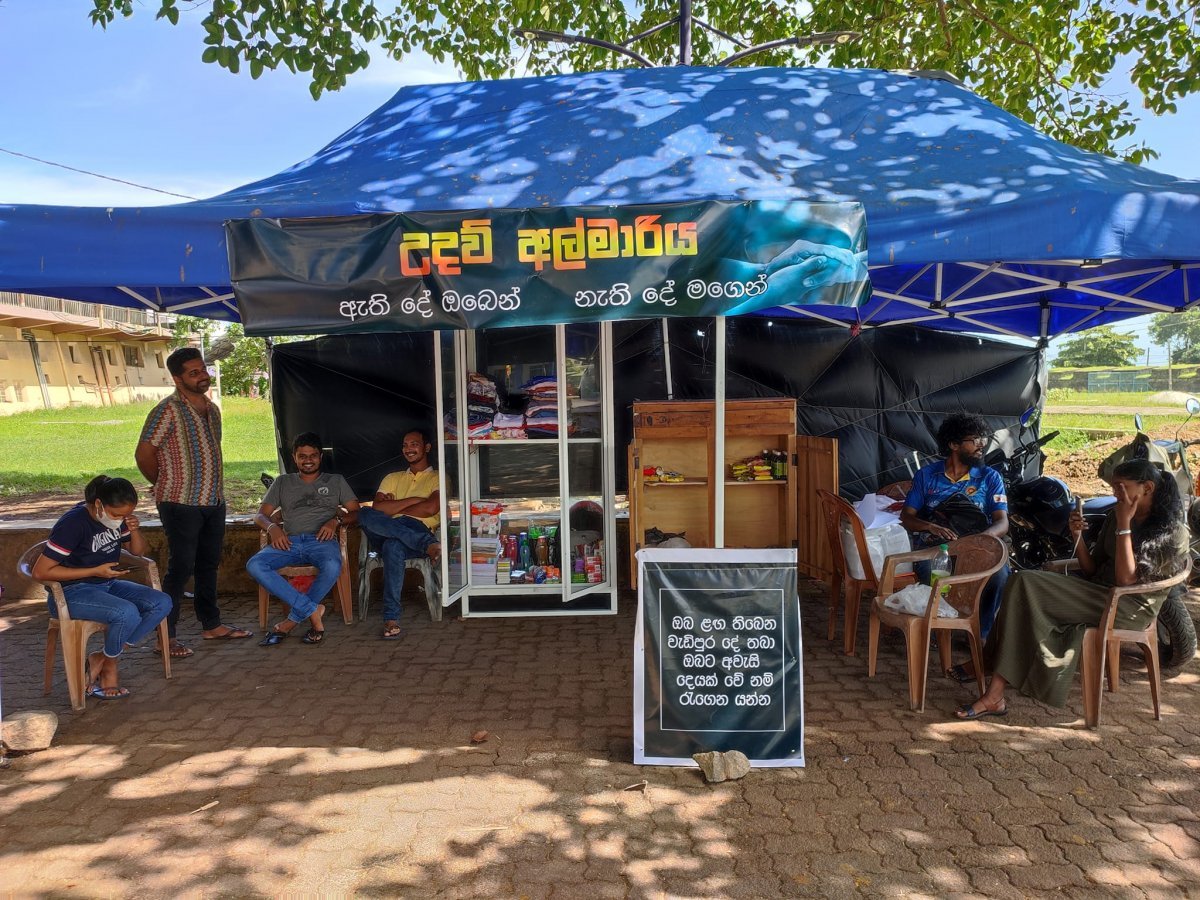 The protesters of 'Gota Go Gama' in Matara have set up a 'donation cupboard' (උදවු අල්මාරිය) as a way to help those in need during the ongoing economic crisis in Sri Lanka.  
The donations cupboard is open to anyone with the primary goal of providing for those in need; individuals can leave anything they have in excess and take what they need.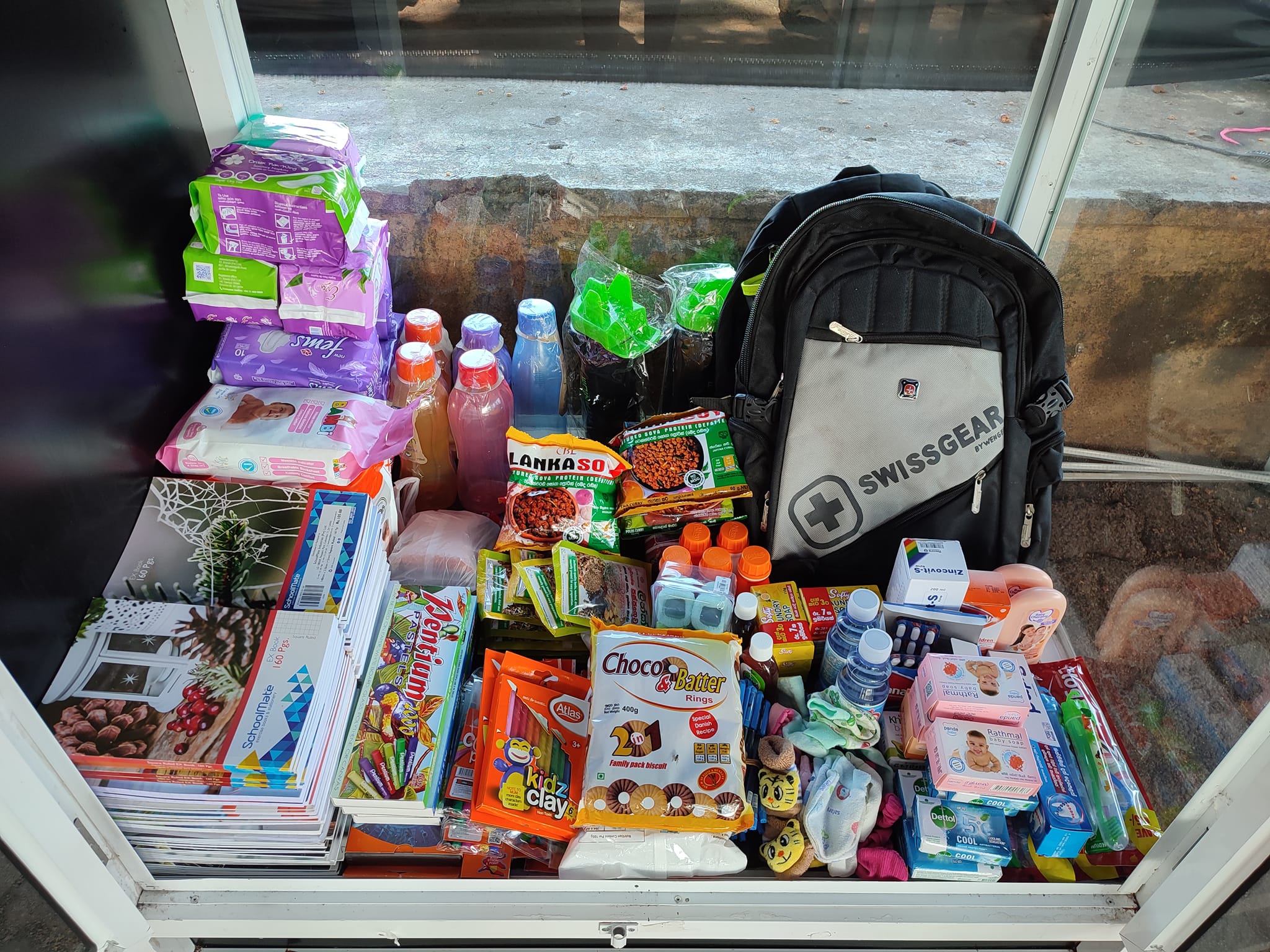 At the moment, the cupboard consists of various items such as stationery, dry rations, sanitary products, several basic medicines and children's clothing, all of which have been added by the donors. With the prediction of a looming food shortage which will affect people in all class structures, the intention of this initiative was for people to take care of each other. 
"People can no longer expect politicians to solve their problems, so they should help each other in times of need," one protester in Matara said. 
The city's Gota Go Gama protesters hope this concept will be adopted by other regions so that everyone can benefit from this.