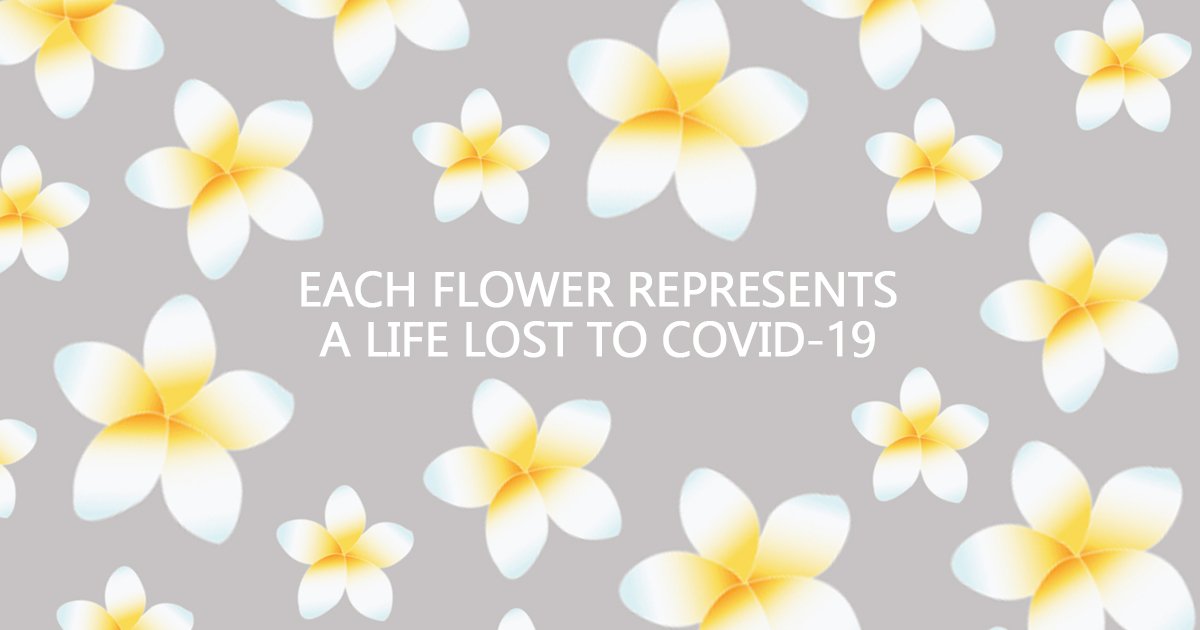 "As the number of COVID-19 infections and deaths began to rapidly rise, many of us noticed that the ways deaths were being reported had become even more abstract than before," said Amalini De Sayrah and Sachini Perera, two of the creators behind the digital COVID-19 memorial. 
The 'Sri Lanka COVID-19 Memorial' is a website that was created by a group of individuals to remember those who succumbed to COVID-19 as more than just numbers; as civilians, healthcare workers, spouses, siblings, parents, children, friends and loved ones. 
At present, the website has documented 761 people, showcasing each individual symbolised as a temple flower (araliya) alongside their age, gender, and where they were from, as recorded by the Department of Government Information. 
The lack of thorough data is an enduring obstacle for the team. "We thought of doing this first stage of the memorial using just the data that is publicly available," the creators said. "Which meant matching the daily death count recorded by the Our World in Data: COVID-19 Data Explorer against the deaths recorded in the press releases by the Department of Government Information."
With the help of volunteers, the team of 20 had to manually sift through hundreds of press releases and add the information to a database. The data was then incorporated into the website developed by Kaveen Rodrigo, another member of the team. 
Here, the team noted that the data from the press releases were full of discrepancies.
"This is definitely something that requires more attention and investigation by journalists and anyone else, to call for more transparency in how the government is handling this data," they said. 
The team soon realised that the publicly available data is limited and covered less than 6% of the total number of people who have died from COVID-19 in Sri Lanka, which prompted them to call for submissions from people who have lost loved ones. 
"Grieving has become an isolated and isolating experience given the lockdowns," De Sayrah and Perera noted. "So this felt like a way to reclaim some collective catharsis over what is going on."