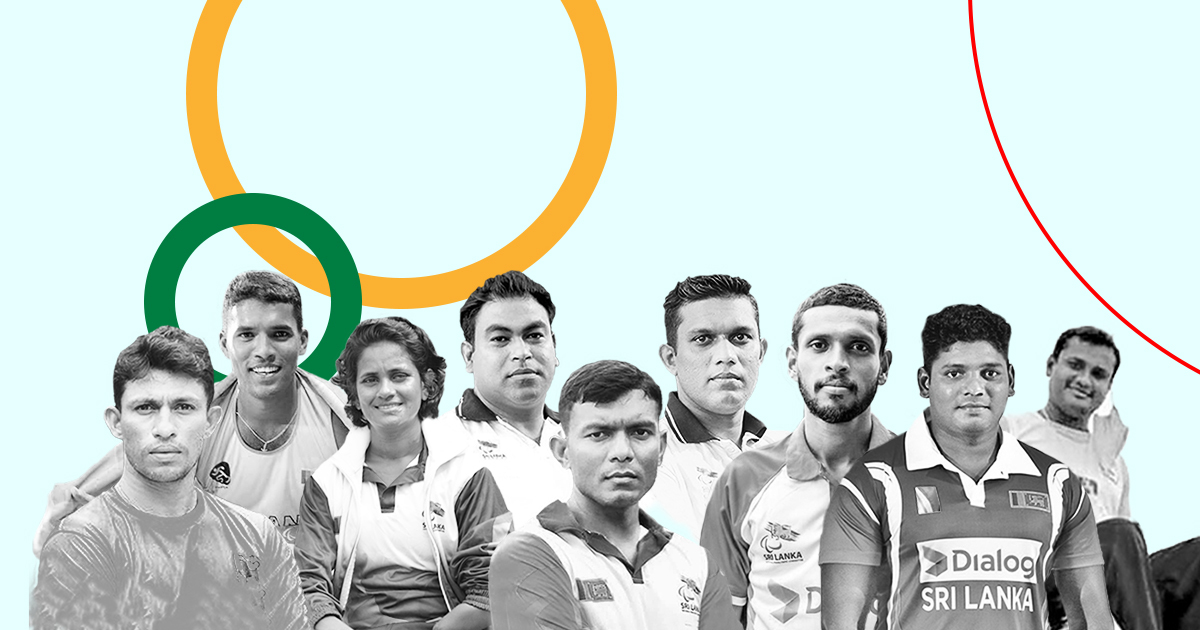 A group of nine Sri Lankan athletes will take part in the 2020 Summer Paralympic Games taking place in Tokyo, Japan, due to commence on 24 August. After debuting at the 1996 Summer Paralympics in Atlanta, United States, this will be the third time Sri Lanka participates in the Games. 
Sri Lankan paralympians will represent the nation in the track and field, rowing, archery, javelin, shot-put and wheelchair tennis events.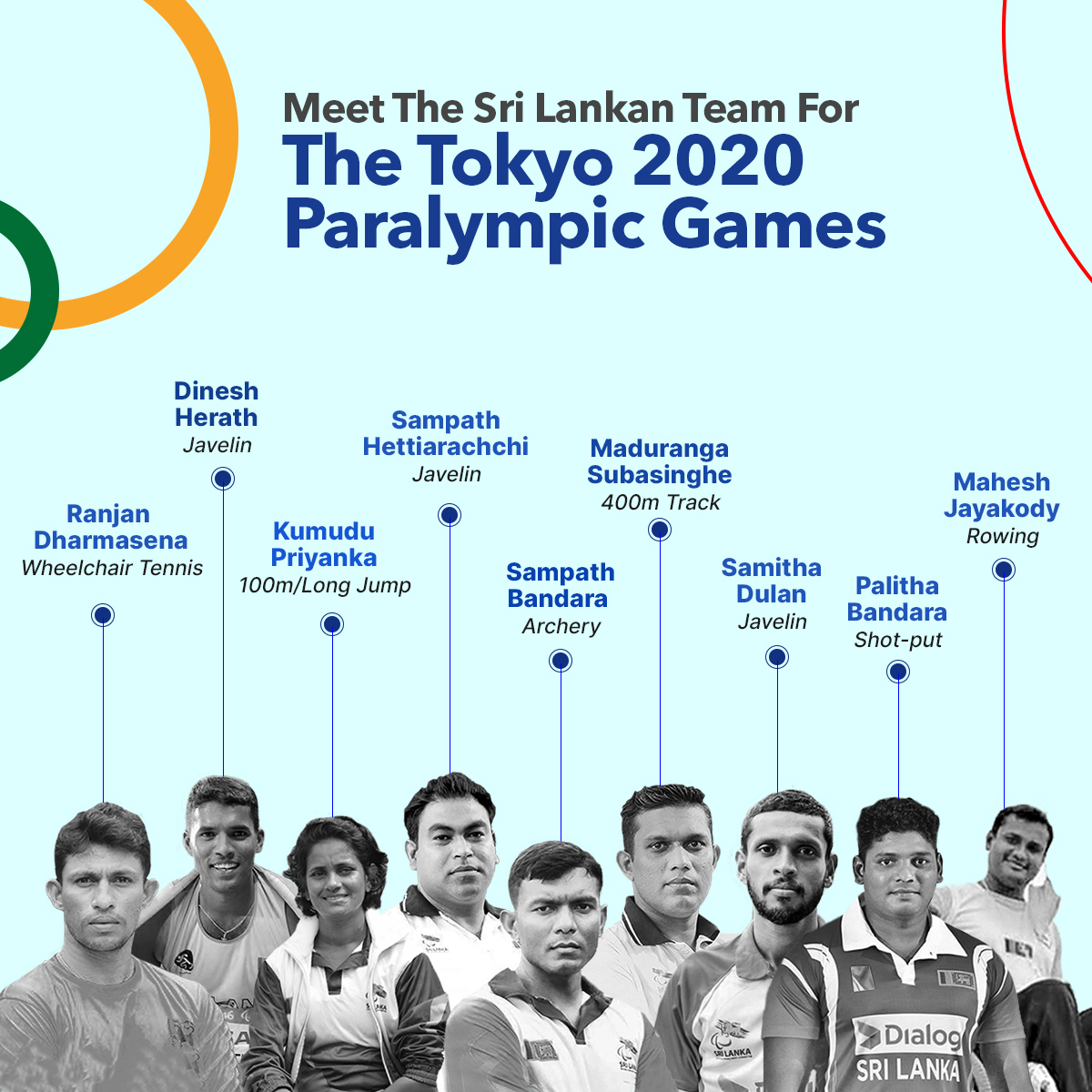 Para-athlete Mahesh Jayakody will represent Sri Lanka in the men's single sculls rowing event. This will be the first time the country will be represented at the event. Jayakody qualified for the Games after he secured first place at the men's singles sculls event at the Asia and Oceania Olympic and Paralympic Continental Qualification Regatta in May.
Suresh Dharmasena will be taking part in the wheelchair tennis event. He qualified through the bipartite commission invitation allocation quotas. 
Three Sri Lanka para-athletes will take part in the javelin throw event at the games. Dinesh Herath, who won the bronze at the T46 javelin throw at the 2016 Summer Paralympics, is also a World Para Athletics Championship and Para Asian Games medallist. According to the Ministry of Sports, Herath is the most experienced Lankan athlete to compete at the Games. 
Silver medalist at the 2019 Asian Para Games, javelin thrower Sampath Hettiarachchi, and paralympian Samitha Dulan will accompany Herath at the javelin throw event. 
Sri Lankan archer Sampath Bandara will represent the country in the men's individual recurve open event. At the 2016 Summer Olympics in Rio, Bandara finished 12th in the ranking event and was placed 16th in the medal event.  
Athlete Kumudu Priyanka, who will take part in the 100m track event as well as long jump in the T 45/46 category, won the long jump bronze medal at the last World Para Grand Prix in Dubai in February. She is the second Sri Lankan woman paralympian to represent the country after Amara Indumathi at the Paralympic Games of London and Rio.
Finally, Saman Maduranga Subasinghe and Palitha Bandara, participating in the 400m T-47 and  shot-put F 42 categories respectively, were last-minute entrants through high-performance slots.