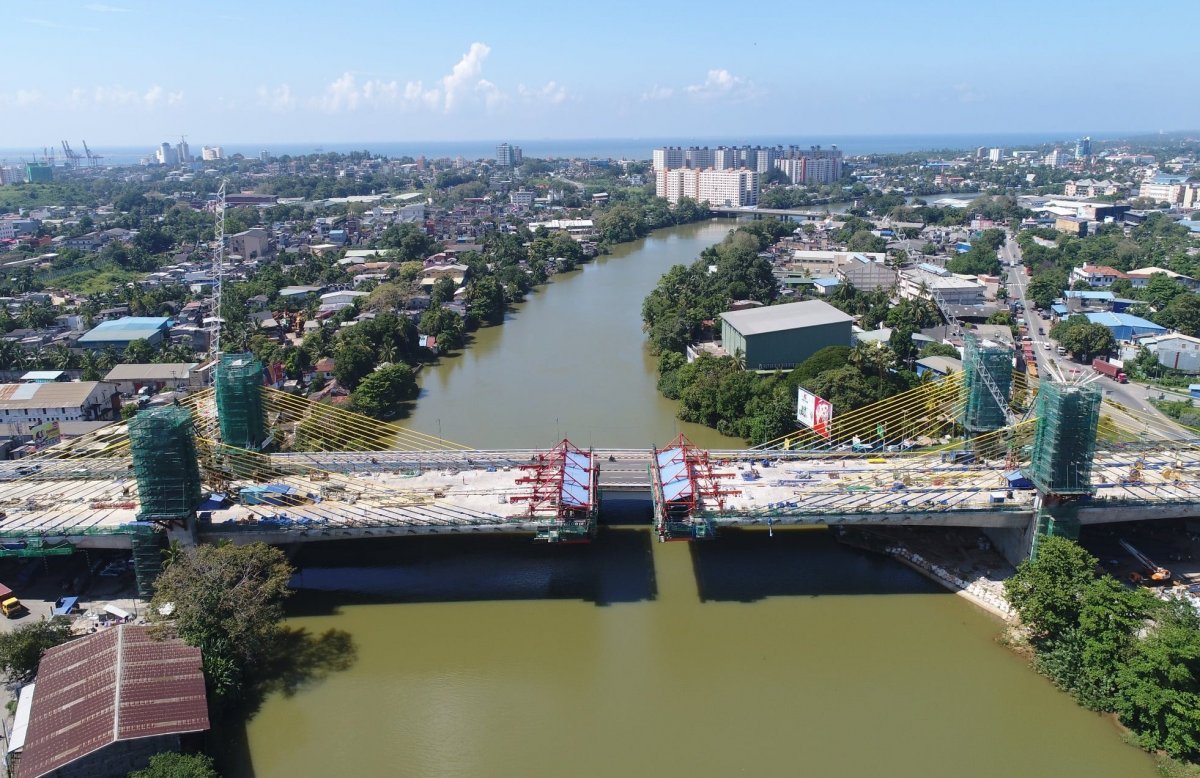 Sri Lanka on 7 June began construction of five new flyovers and a four-lane elevated expressway. The mammoth infrastructure project by the Ministry of Highways, once completed, aims to reduce traffic congestion in Colombo and Kandy. 
The series of projects was announced on 6 May after it received cabinet approval. Of the five projects, two will be constructed with the aid of the Hungarian government, while the four-lane elevated expressway will be constructed by the China Harbour Engineering Company Ltd (CHEC).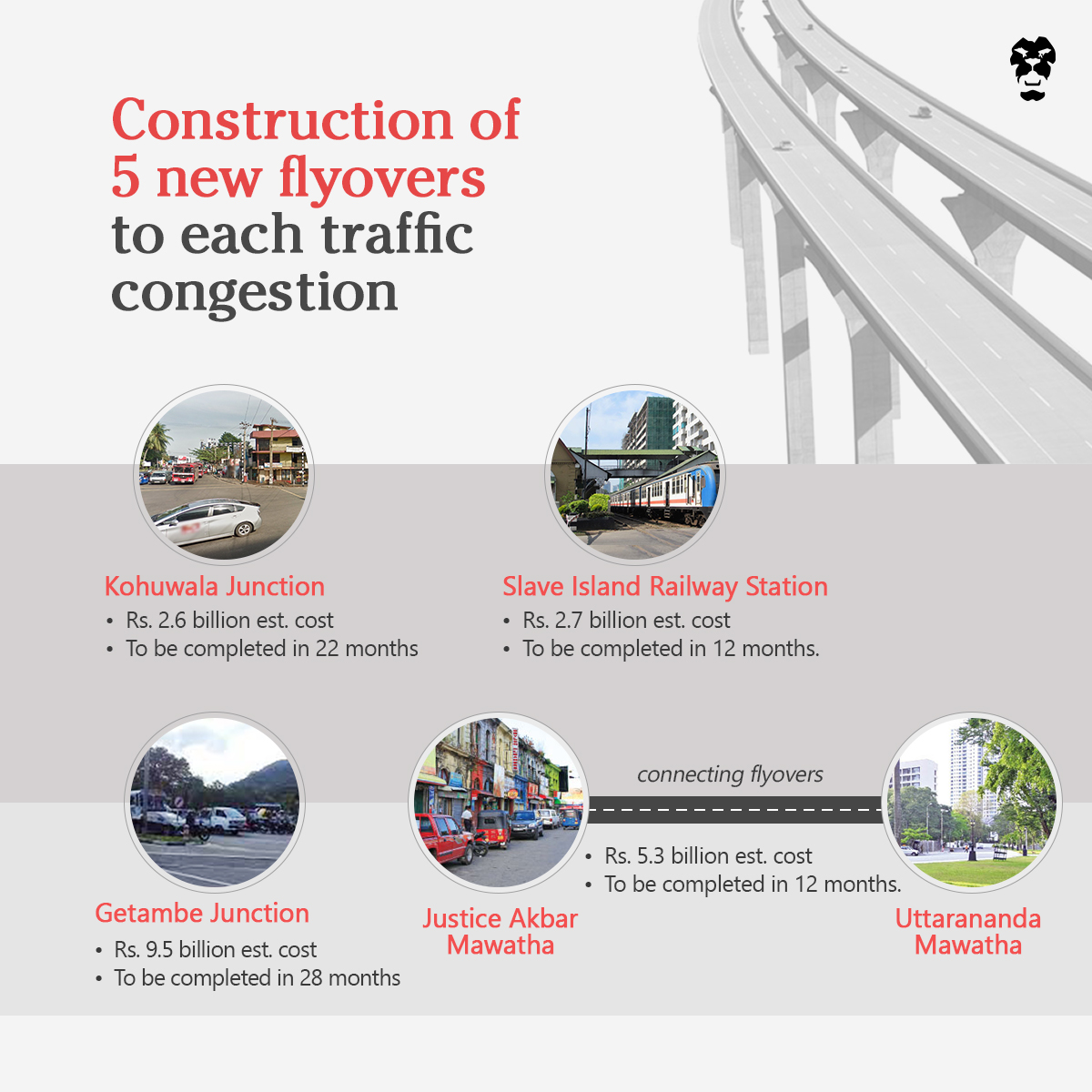 The Kohuwala Junction Flyover: Constructed with financial aid from the Hungarian government at a cost of LKR 2.6 billion, the overhead bridge will be 217.3 metres in length and 9.4 metres in width. It is expected to be completed in 22 months. 
The Getambe Junction Flyover: The second flyover to be constructed with financial aid from the Hungarian government is estimated to cost LKR 9.4 billion. It is the first flyover to be constructed in the Central Province. With a total length of 396.7 metres, this overhead bridge will have a secondary branch running from Kandy to Peradeniya. It is to be completed in 28 months.
The Justice Akbar Mawatha Flyover: The two-pronged overpass will connect two roads in Slave Island, Colombo. Costing LKR 5.2 billion, construction will be carried out by Maga Engineering and is expected to be completed in a year.
Slave Island Railway Station Flyover: Connecting Baladaksha Mawatha and Chittampalam A Gardiner Mawatha over Beira Lake, this project is estimated to cost LKR 2.7 billion. Access Engineering PLC is in charge of construction, to be completed in a year.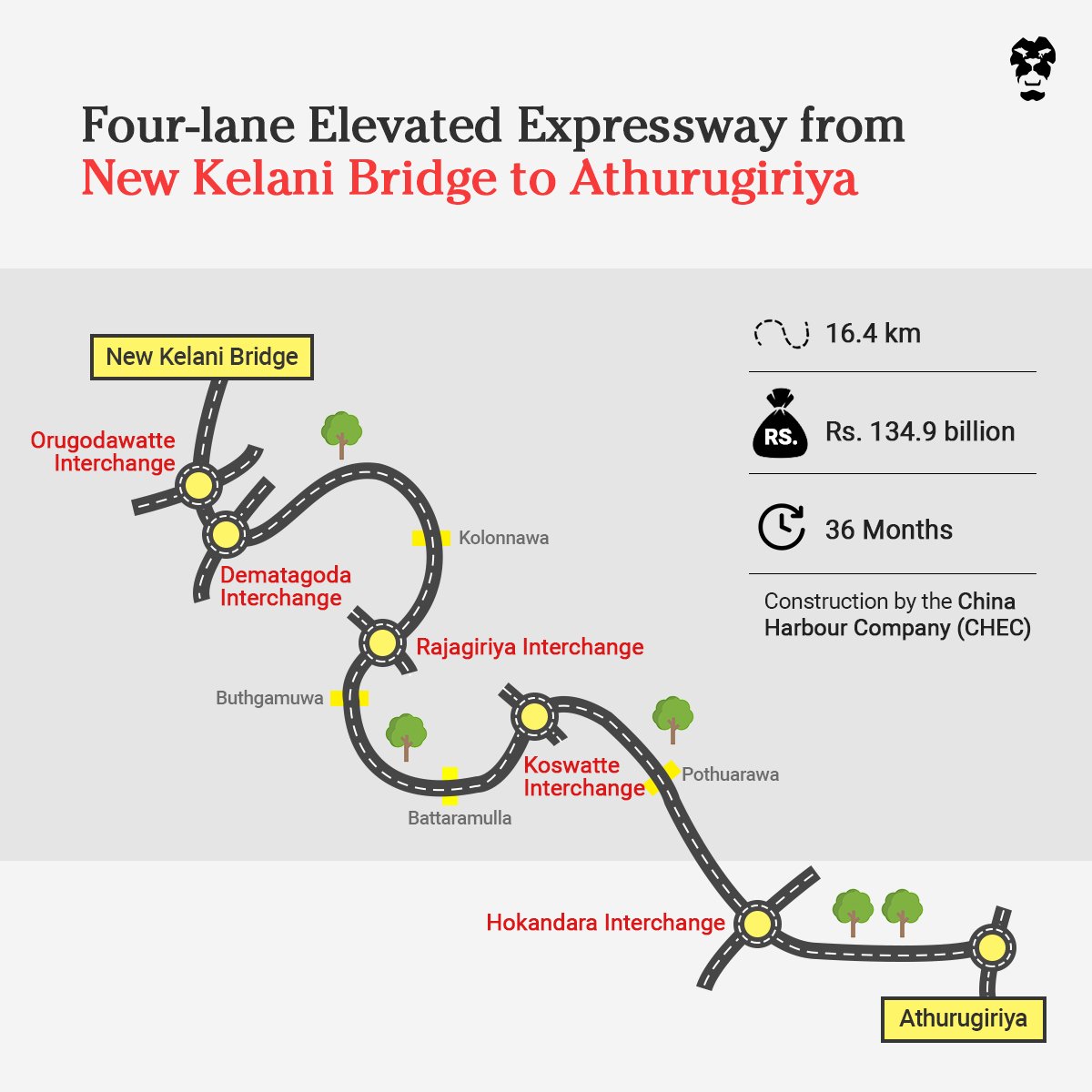 Athurugiriya Elevated Expressway: A four-laned elevated expressway from the New Kelani Bridge to Athurugiriya is estimated to cost LKR 134.9 billion. The 16.4-kilometre highway will be constructed by CHEC in 36 months. It will be constructed under the first-ever build-operate-transfer (BOT) model, a method of private participation in infrastructure projects carried out by governments. CHEC will operate and collect revenue from the expressway for 18 years to cover costs, before it is transferred to Sri Lanka.