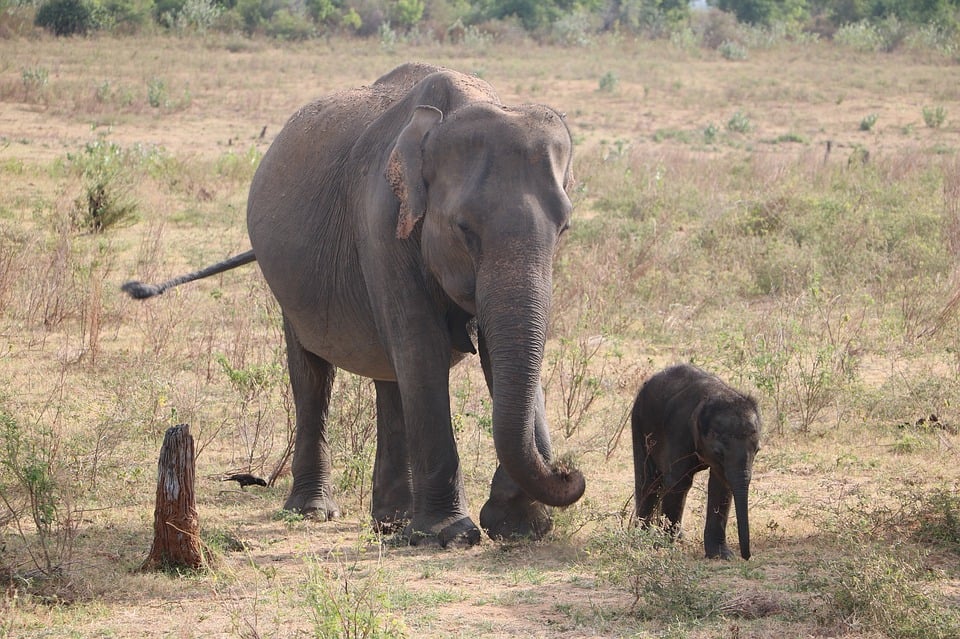 In 1997, Ravi Corea had only just returned to Sri Lanka after completing his degree in conservation biology in the United States. Looking to conduct his field internship, Corea was intrigued by the human-elephant conflict – which, in his words, "was one of the big issues at that time in Sri Lanka". Upon assessing the situation, Corea found that on average, 150 elephants were being killed every year. (Contrast that to last year, and the numbers have climbed to 280).
"Obviously, something is not clicking somewhere," the 57-year-old wildlife professional told Roar Media. "Either the solutions are not right, or they [the government] are not addressing the real issues driving the conflict". Corea's immediate solution to the problem was a concept called 'fencing elephants out'. Previously, elephants were fenced into parks and Corea felt this was not practical because the elephant, as a highly mobile animal, is difficult to contain.
At the time, it made more sense to protect the village boundaries from elephants – thus fencing them out. The first fence was put up in 1998. "More fences were put up later and then we realised, we can't be doing fencing all the time – it's not suitable for all situations and it's also very costly and labour intensive. At the same time, we were always open to looking at other holistic ways of mitigating conflict," he explained. This is how the idea of Project Orange Elephant was born.
Project Orange Elephant is an initiative conceptualised by the Sri Lanka Wildlife Conservation Society (SLWCS), which Corea founded in 1995. The initiative hinges on using elephants' natural aversion for citrus plants to protect the crops and homes of farmers from being ravaged. The project is entirely unique to Sri Lanka and came about as the result of field work conducted by the SLWCS in the Wasgamuwa area of the Central Province.
"Anytime we heard a village had been raided by elephants, we would go and do a survey. We [would] speak to the villager whose house or crop was damaged, and ask him, 'What happened? What did the elephant break? What did the elephant eat? What are the crops he damaged?' And at the same time, we [would] ask him, 'What didn't he eat? What are the crops the elephant didn't damage?'" From these questions, it emerged that elephants generally avoided citrus plants. "Then we realised, maybe we are on to something here," Corea said.
The SLWCS approached the Dehiwala Zoo to test their theory that elephants avoid citrus-based fruits. "The zoo was very receptive and very helpful," Corea said, describing how the SLWCS set up controlled feeding trials that offered elephants nine varieties of food that included favourites such as pumpkin, carrots, cucumbers and bananas. They also included less popular foods, such as mandarin, orange and bitter gourd to test the elephants preferences.
The trials were held three times over a period of six weeks, and analysis of the data accrued from the controlled research indicated that despite having being made to skip a meal so that they were "hungry enough to eat anything", the hungry elephants would bypass the citrus based fruits. They even avoided a branch of an orange tree that was included "to make sure they won't even eat the leaves" and instead chose the more popular food varieties such as pumpkin, carrots and bananas each time.
Armed with this data, Corea launched a pilot project in 2006. It was initially met with resistance. "It was not all plain sailing," he recalls. "It was a pretty big challenge to convince seasonal farmers to grow oranges." But the idea, he explained, was to give farmers an alternate income, so that they were not entirely ruined when elephants lay waste to their crops. "Project Orange Elephant is basically a holistic approach to create a more non-violent environment in a landscape where people and elephants share space," he said.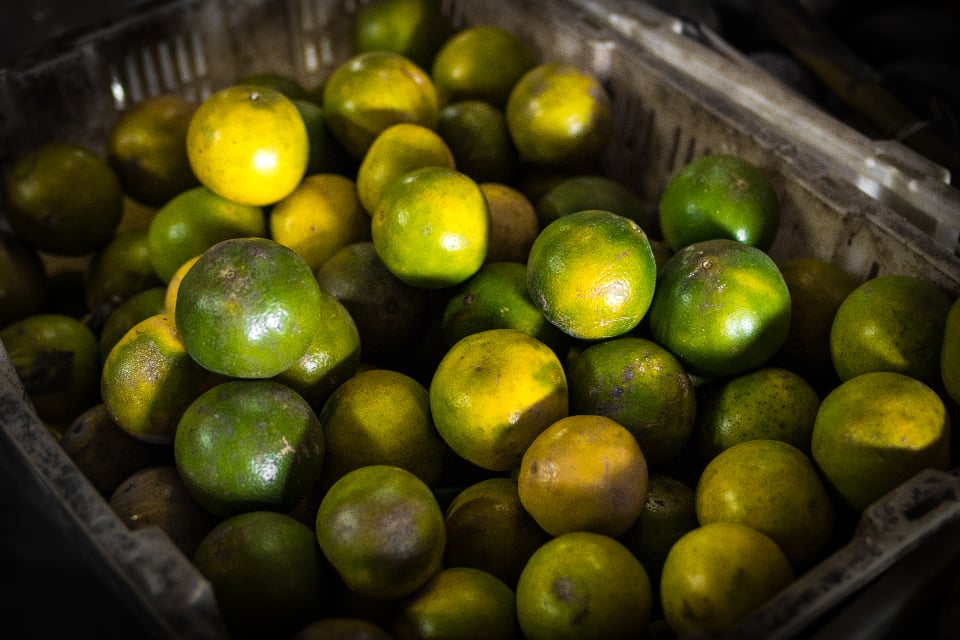 What began as an experiment in one village in Wasgamuwa has now spread to 12 villages in the same area. Although progress has been painstaking and slow, the SLWCS is not done yet. Project Orange Elephant, which won an international award for innovation in 2015, continues to encourage farmers to plant citrus-based fruit trees around their homes to act as a natural deterrent to marauding elephants, and also avail them an additional income should their traditional crops be destroyed.
Last year, the SLWCS and Project Orange Elephant received a shot in the arm: Cargills, the largest chain of convenience stores across the island, was willing to retail oranges the farmers produced at all of its branches, and has done so—within the limit of 200 kg of produce—the last three seasons.
Project Orange Elephant is just one of a number of methods employed by the SLWCS to mitigate the conflict between humans and elephants. Corea tells us of the 24-seater 'EleFriendlyBus' initiated at the Weheragala Elephant Corridor in Wasgamuwa for the safety of villagers who risked their lives walking in the Wasgamuwa National Park region. Farmers, pedestrians, and school children often found themselves face-to-face with a potentially aggressive giant, and sometimes shot at it to scare, hurt or kill it.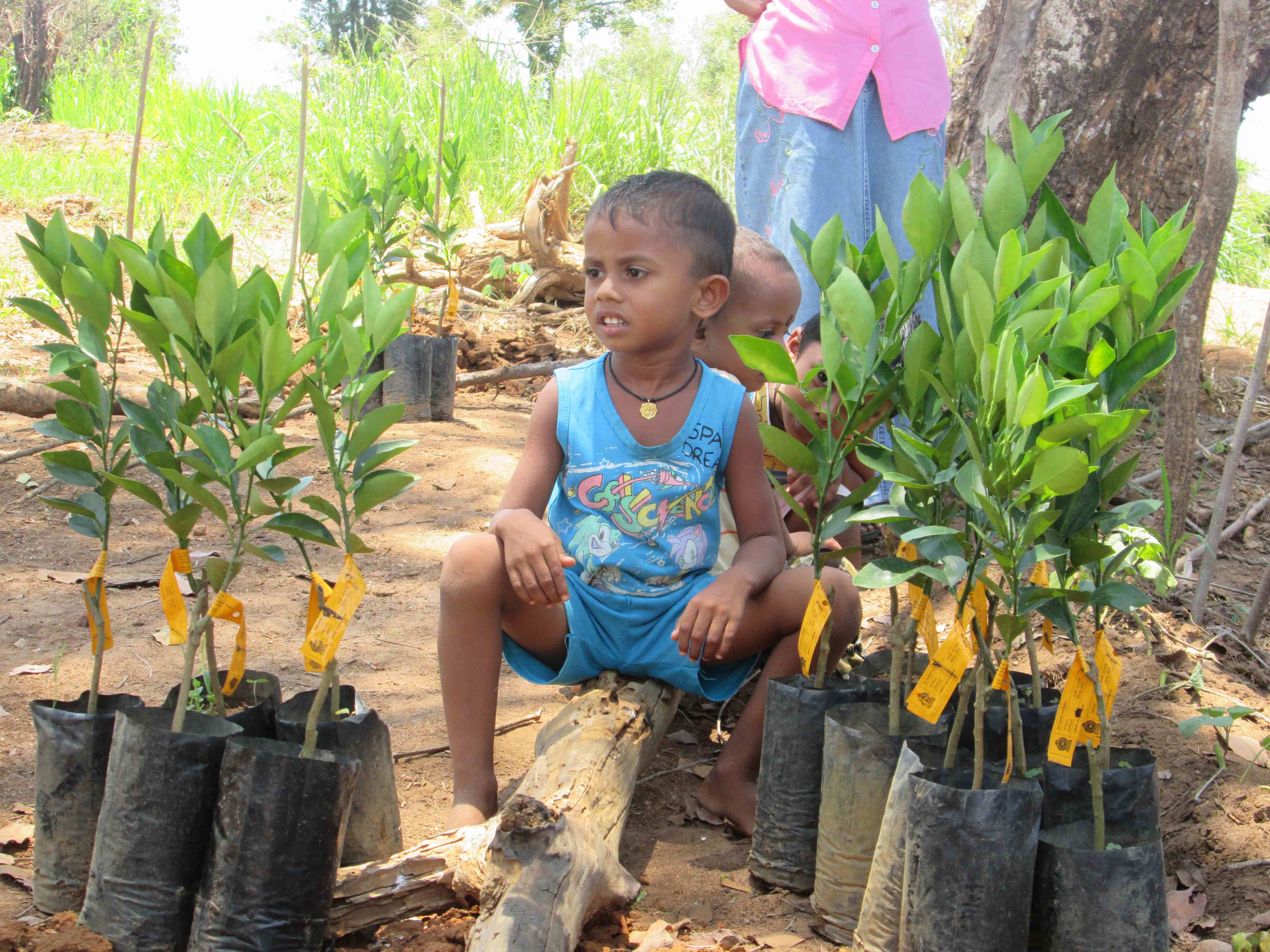 But ever since the EleFriendlyBus was launched in 2016, "the conflict is definitely non-existent in that area," Corea said. "You can now see more than 80-90 elephants moving across the corridor now, with no incident." The EleFriendlyBus, which was privately funded, linked two villages in the forest reserve by providing transport to schoolchildren and adults, keeping them away from the path of elephants.
Corea strongly believes that in addition to loss of habitat, poor land management on the part of the authorities is a primary factor in driving the human-elephant conflict. "There is a complete disregard for environmental issues and ecological factors when land is being utilised or demarcated for development," he said. Citing the 'world's emptiest' Mattala Airport and the Suriyawewa cricket stadium as examples, Corea said, with frustration evident in his tone, "Even if they know there are elephants, they will still go and initiate mega development projects there."
Corea is passionate about adopting a more evolved and considered approach to treating elephants. "The elephant is a very intelligent animal. It is a very sentient, social, and gregarious animal. In many ways, it reflects a lot of qualities humans have. So when it comes to treating elephants, we should look at those attributes in the animal, and our attitude to it should be based on that," he said.
Cover Image Courtesy: pixabay.com