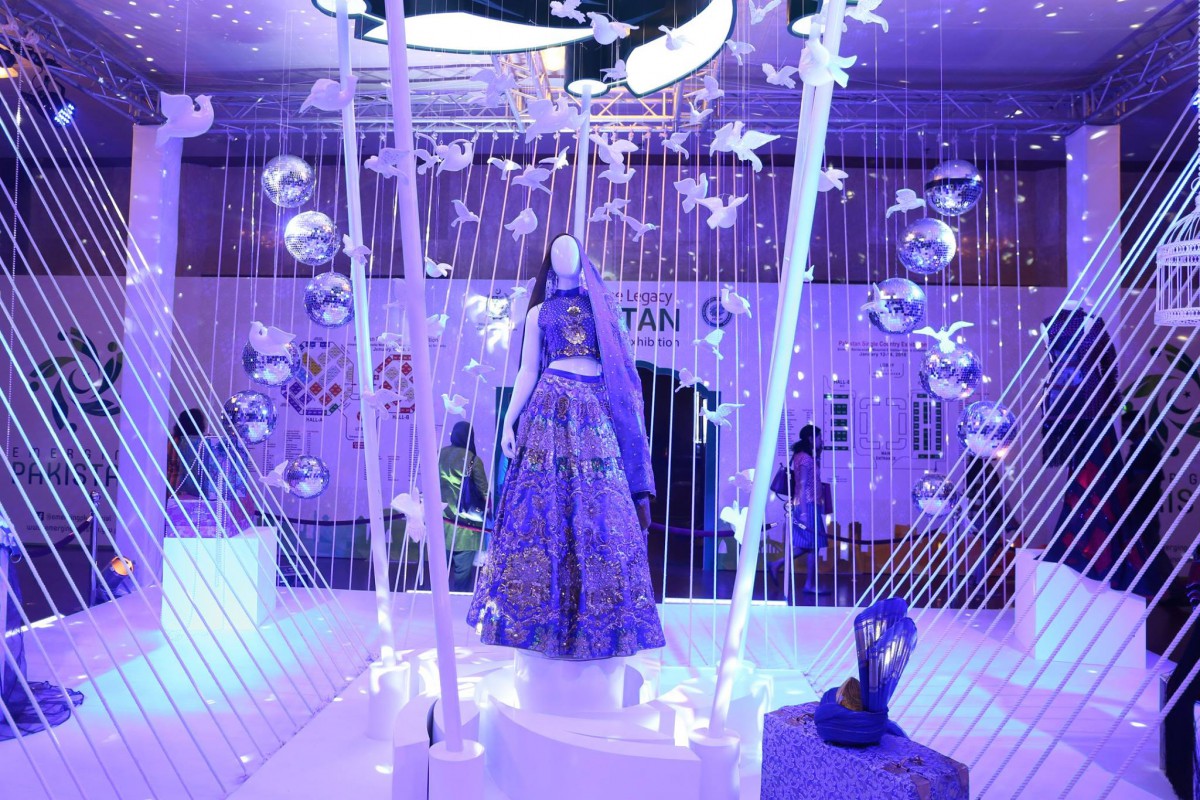 What: Pakistan Single Country Exhibition
When: 12-14 January 2018
Where: BMICH
How much: Free Entrance
The Pakistan single country exhibition once again graced Colombo's shores for the third year in a row. Organised by the Trade Development Authority of Pakistan (TDAP), in association with the High Commission of Pakistan in Sri Lanka, the exhibition provided Pakistani companies a platform to showcase their products to the Sri Lankan public and business communities. In comparison to last year's exhibition, they had most certainly outdone themselves with a greater variety of textiles, household items, beauty products, food, and fashion. The exhibition was attended by a sizeable crowd of Sri Lankans, tourists, and expats on all three days of its running.
We dropped by to see what the buzz was about, and experience some cross-cultural food and fashion.
The exhibition had an exciting start to it with a fashion show featuring Pakistan's emerging fashion designers, of whom Hassan Riazhgogi—a male designer who also worked with a few Sri Lankan design students—was the showstopper. His exquisite bridal and ethnic wear was displayed on all three days at the entrance.
This time around there were a lot more stalls with designer Pakistani ladies wear; from shalwars to lehengas, to gems, jewelry, and shoes. There were also stalls for men, peddling some of Pakistan's finest leather belts and wallets.
Apart from textiles, another hall was solely dedicated to construction and home appliances; from cement companies, to furniture, handicrafts, and every day kitchen appliances.
Outside the exhibition halls, on the far corner, was a large pop up store dedicated to butter chicken masala, and Pakistani biriyani. Although this was the only food stall in the whole of the exhibition, there was also a dedicated kiddies play area with a bunch of rides to keep the children occupied while the parents shopped.
What caught our eye was the Hall of Fame dedicated to emerging talent from Pakistan, featuring women and men alike, from Malala Yousafzai the Nobel peace prize winner of 2014, to the singing sensation Atif Aslam,  and singer-actor Ali Zafar.
The Pakistan Single Country exhibition seeks to promote better trade relations between the two countries— but whatever its higher economic intentions were, it was worth a visit just to see how our northwestern cousins do business and biriyani.
Cover image: A designer wear exhibit. Image courtesy: Pakistan Single Country Exhibition Facebook page.