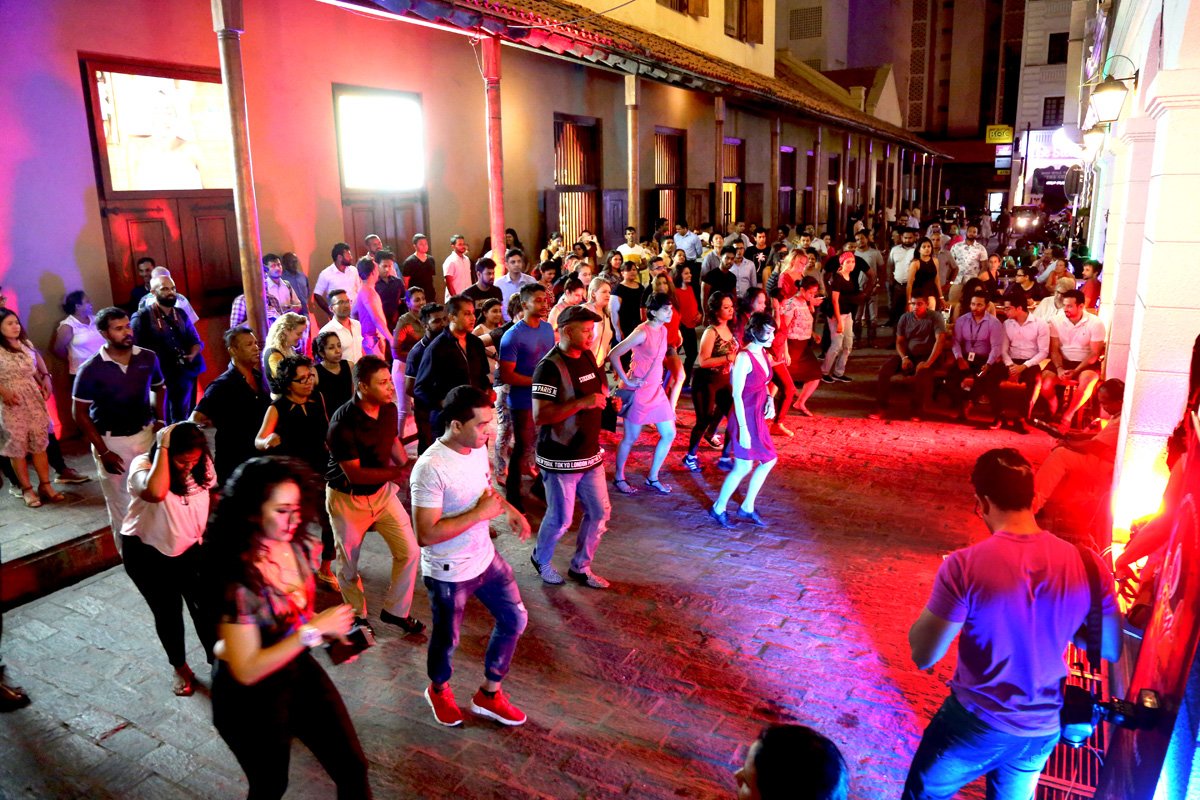 Colombo's Hospital Street is one of those spots which just pop up in conversations when you are wondering where to head out to after a hard day's work. Steeped in colonial charm, this iconic street has been the hub for a plethora of cultural street events lately, celebrating everything from food and jazz to art and angampora; and now, it has a new addition to the Fairway Colombo scene- Street Latin Night.
Fairway Street Latin Night took off with a twirl and fancy four-step in June this year, joining Fairway Colombo Street Food Festival, Jam on the Street, Art and Jazz and Cultural Show as a regular street event. You can be sure to catch it on the second and fourth Tuesday of every month, when Hospital Street lights up with music, laughter and lots of elegantly (and inelegantly) clicking heels. But what exactly is this occasion all about?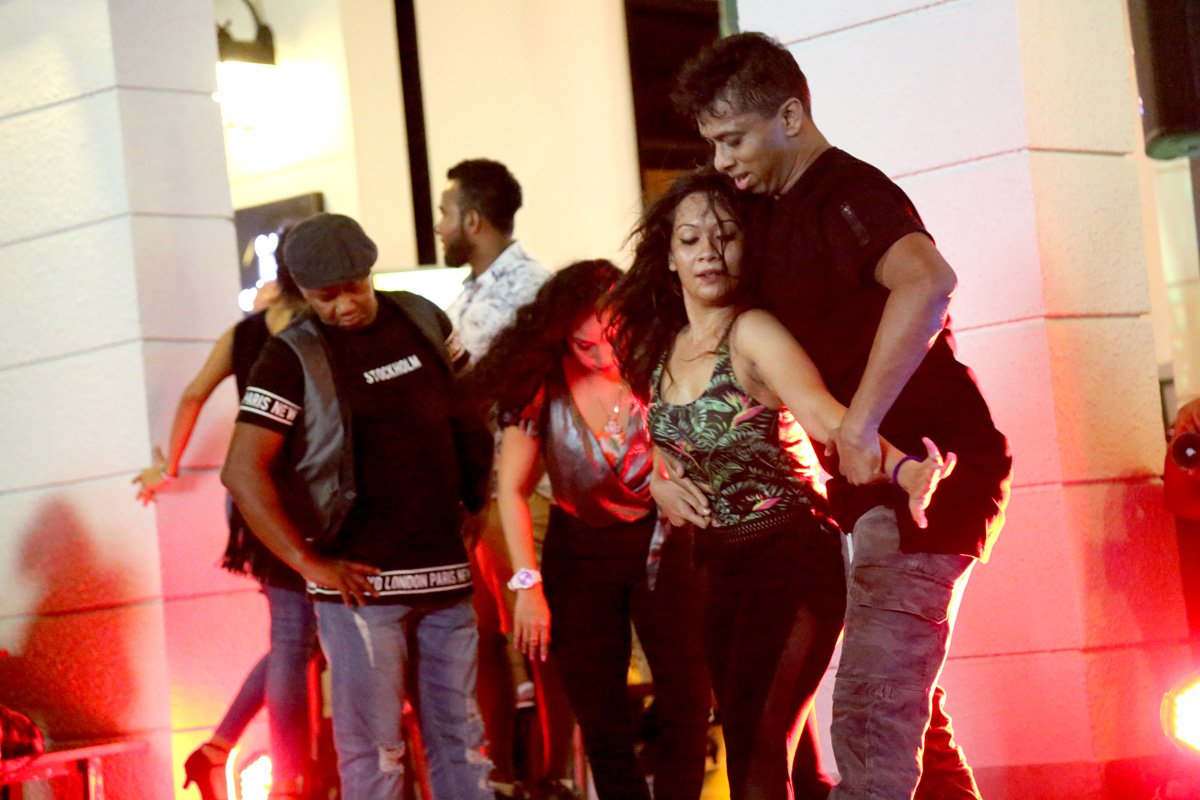 Street Latin Night is exactly what it sounds like, a street celebration filled with catchy Latin beats, salsa, kizomba (no, that is not a typo, it is a kind of Latin dance.) and other popular Latin dances. This is no posh closed-door gala with a ridiculously priced ticket; it's free and open and right out there on the street so that anyone can walk right in and join the festivities. And the best part? It does not matter if you are an A grade salsa champion or you do not know a four step from a hole in the ground; the night is all about having fun, and anyone- from the seasoned tango dancer to the person with two left feet- is welcome to be a part of it.
Organized in collaboration with National DanceSport Federation of Sri Lanka, Street Latin Night started with a bang and continues in the same vein, with each event reeling in masses- including notable dance personalities- each time it happens. For instance, the opening night saw Kasun Dias, founder of the Star Latino Dance Academy lead the way by teaching the crowd a few basic dance moves. Most people got into the spirit of things and hit the street to try out their footwork, tapping and twirling their way through renditions of salsa, bachata and kizomba. Others enjoyed themselves just watching the dancers or wandering about the area, soaking in the atmosphere and music. The highlight of the event was probably the presence of dance sensation Nelson Campos, an internationally acclaimed kizomba teacher and dancer who was in Sri Lanka for a series workshops and had the crowd enthralled with his dance moves.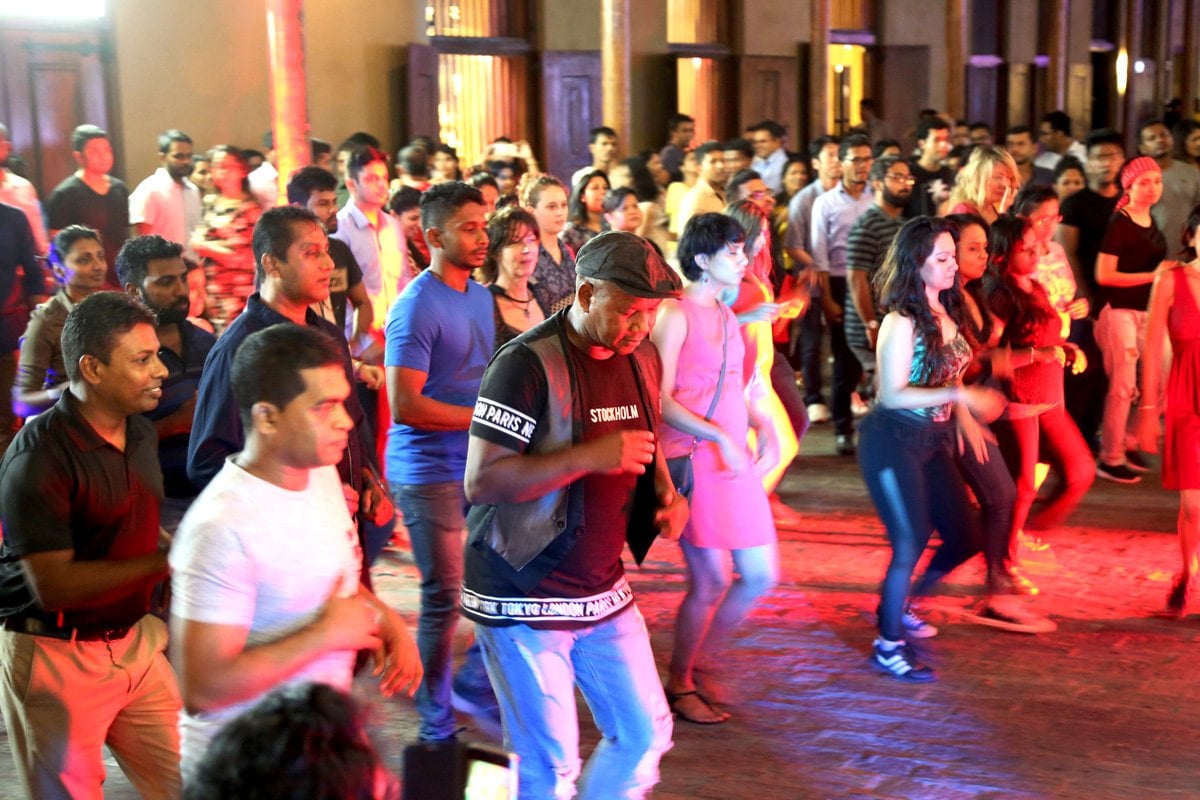 Doing the salsa out in the music-filled lighted streets could be a good- if rather unconventional- way to relax and unwind after being stuck in an office or bogged down with housework all day. Like most Fairway Colombo events, Street Latin Night is for everybody- the dance enthusiast, the musician, the artist, the tourist, or simply the exhausted individual looking for a way to take his mind off the daily work grind. The event is family friendly too, so you could head out there with anyone from your colleagues and friends to your spouse and kids- or all of them at the same time. It could also be a good way to give a much needed leg-up to local dance talent.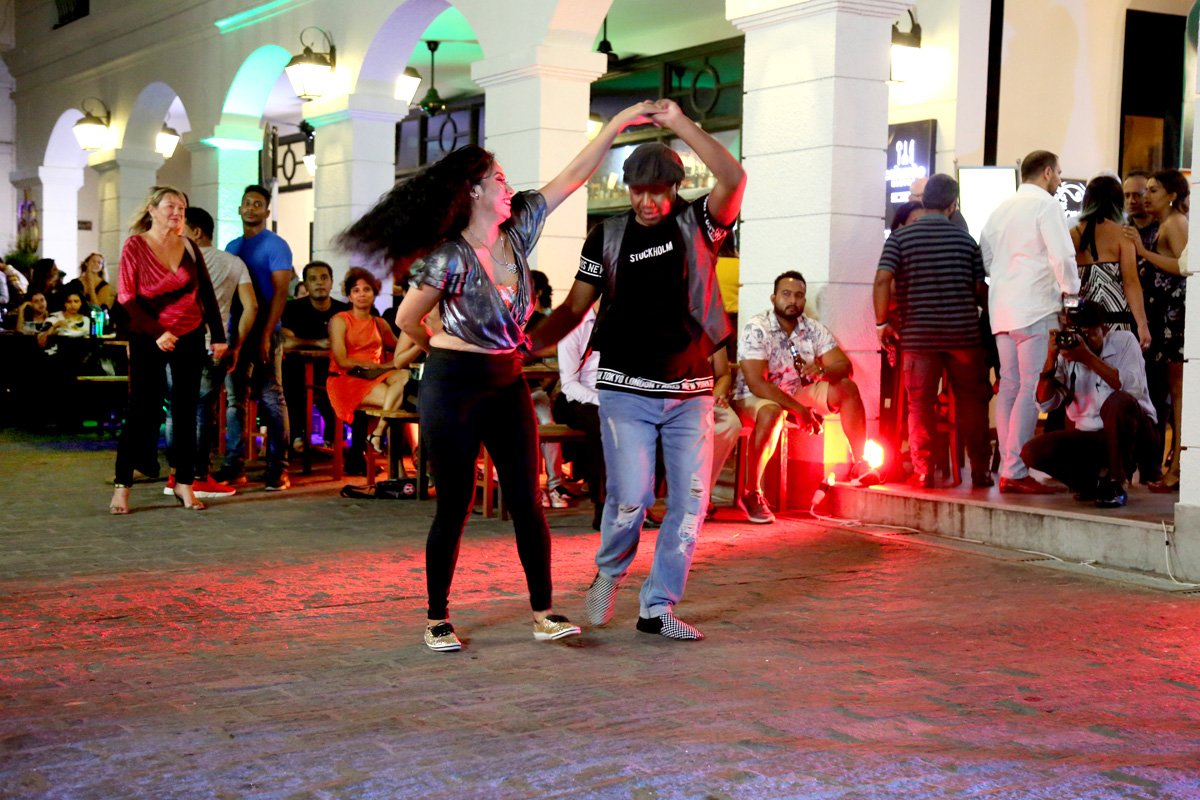 Feel like checking out the latest addition to Fairway's cultural events? Head out to Hospital Street on the second and fourth Tuesday of every month from 7:00 pm to 10:00 pm to catch some good music and fancy footwork. Oh, and do not forget to take your dance shoes.