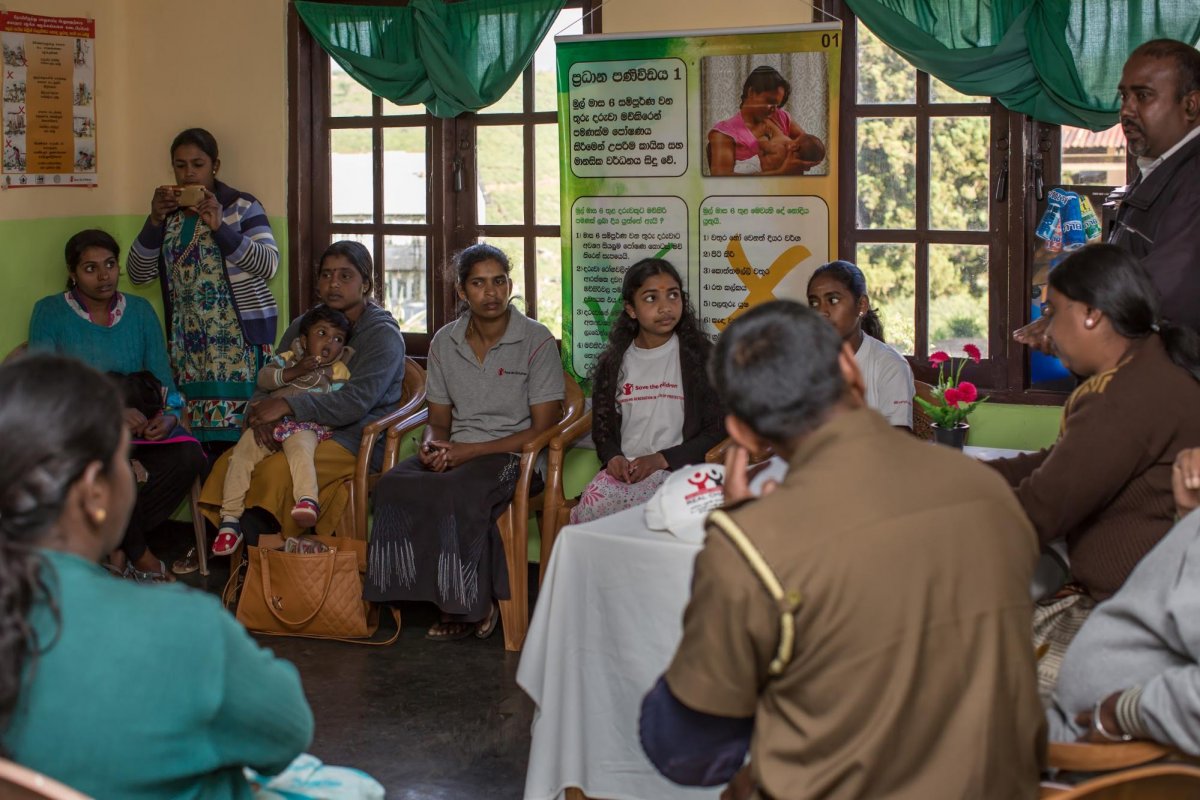 Oftentimes, children are the most vulnerable among us. This is true anywhere in the world. Unfortunately, this means that they are often either neglected or exposed to violence in various forms. 
According to global studies, over 1 billion children have suffered physical, sexual or emotional violence or neglect at some point in their lives. 
In addition to this, the COVID-19 pandemic has contributed significantly to the increase in child abuse and neglect cases. In Sri Lanka, following the initial country-wide lockdown in March 2020, Save The Children was informed there was a notable increase in child abuse and neglect complaints.
Save the Children Senior Technical Advisor – Child Protection Buddhini Withana, speaking on the subject, stated: "The lockdown situation has significantly increased the risks for children of the most marginalised and vulnerable situations, such as more than 11,000 children in institutional care, children left behind by migrated parents, children in the plantation sector, children of war widows and children living in the urban slums as well as those who have recently moved from slums to government-provided housing."
She stated that domestic violence against women and children rose during the lockdowns and when areas were isolated due to COVID-19, as anxiety and stress in the household increased too.
"As families lose their livelihoods, they may be forced into more extreme survival strategies with grave impacts on their children, such as child labour, child marriage and sexual exploitation. Legal and social protection for children impacted by violence and abuse will be delayed in the current situation. A lot of children are also spending more time on online platforms, which could lead to cyber-violence and exploitation."
Sri Lanka has a high incidence of physical and humiliating punishment, she said. According to the National Child Protection Authority, this situation escalated during the lockdown. It is also expected that the impact of COVID -19 on children's protection will last long after the pandemic is over.
Violence against children has many forms and is categorised as any form of violence against somebody who is under 18 years of age. The perpetrators of such violence could be anyone: parents, teachers, partners, or strangers. For these children, it could have lifelong repercussions on their physical, mental and emotional wellbeing.
As the United Nations has stated in its 2030 Agenda for Sustainable Development, ending abuse, exploitation, trafficking and all forms of violence against, and torture of children is of top priority. 
But as the focus shifts towards both governmental bodies and NGOs in this matter, there is a vital player in the field frequently left out of the equation.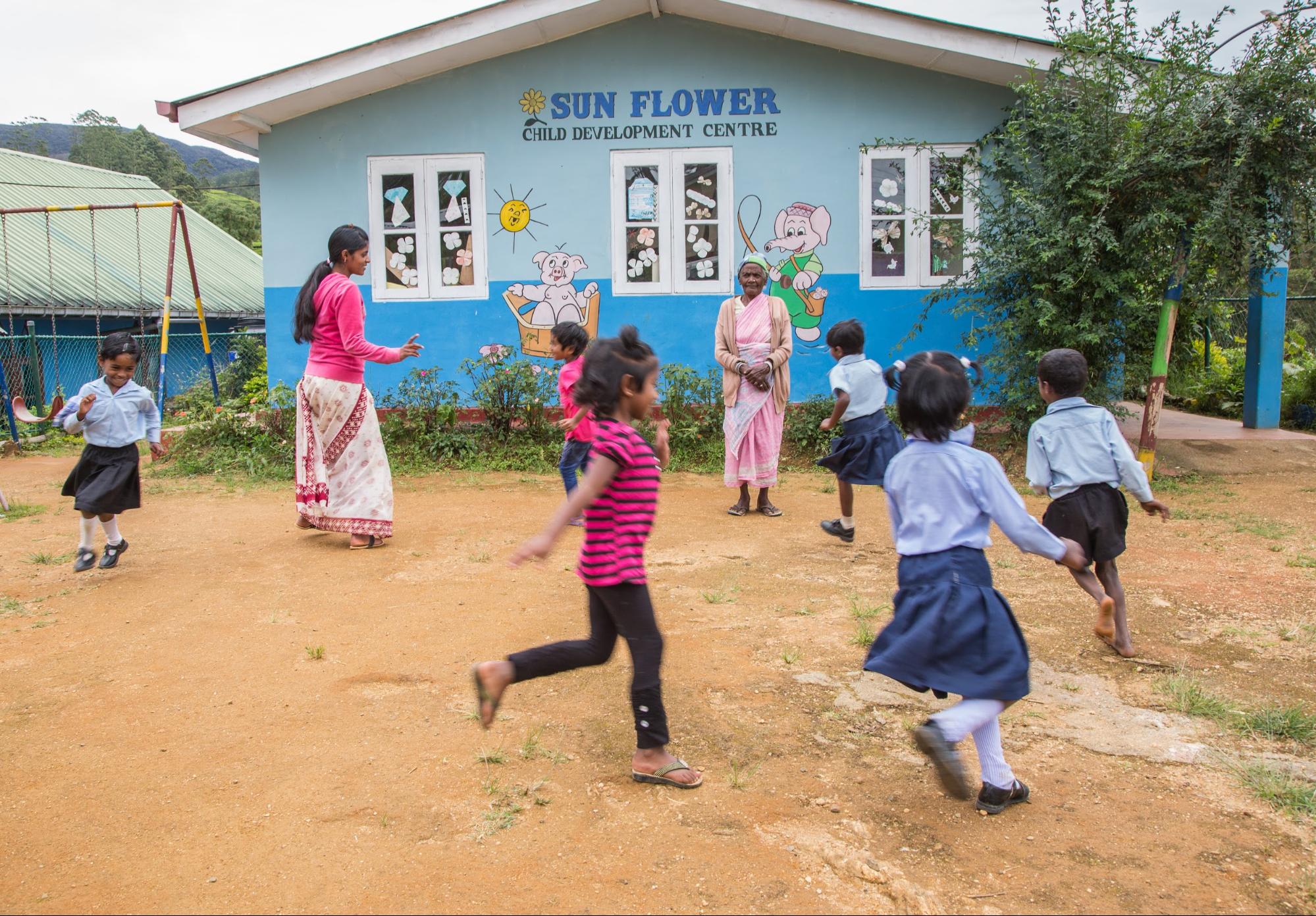 Role Of The Business Sector
Be it directly or indirectly, businesses encounter children while carrying out operations. It is not something that can be avoided completely, but far too frequently, these encounters tend to have negative consequences for the children.
"Businesses operate within the wider socio-economic environment and business practices can have a direct impact on the communities that surround its operations. From small businesses to large multinationals and conglomerates, businesses interact directly with communities for the development of their products and services, as well as other functions such as advertising and marketing," said Buddhini.
"Children make up a significant proportion of these communities. Irrespective of whether the business targets children or others through their products and services, children's lives can be impacted by practices that do not respect children's rights and do not proactively ensure that they do no harm to children."
Across the world, and historically, industries that are heavily reliant on manual labour have been the most impactful on children. 
"Manufacturing, agriculture and tourism are some such sectors that have proved to be harmful to children, especially in impoverished communities where families are trapped in multi-dimensional impacts of poverty. In Sri Lanka, children in the plantations sector are disproportionately affected by violence and abuse as well as structural discrimination, in comparison with the urban and rural sectors" she said.
"In estates owned by plantation companies, children's protection, wellbeing and access to their rights are largely dependent on the practices of the businesses that govern the estates. Children and adolescents in poor families with no education prospects either leave home on their own to enter the informal sector or are trafficked, particularly into trade, tourism and manufacturing, and are then exploited and become victims of violence." 
In order to protect children in a holistic manner, a multifaceted approach is required. This can only be delivered through a comprehensive child protection policy adopted and implemented by the business in question. This is one of the core principles of ethical business practices. So, how can businesses circumnavigate obstacles present to fully evolve into an ethical business, and at what cost?
Case Study
When Save The Children Sri Lanka began working with communities in the estate sector five years ago, something quite worrying came to their attention.
"We realised that children in plantations were disproportionately affected by child rights violations and also not reached by government services. As Save The Children works very closely with government child protection services, it was evident what was missing in the plantations in terms of State child protection interventions," Buddhini explained. 
"The Government, through the Department of Probation and Child Care Services and the National Child Protection Authority—implemented via the Divisional Secretariats—delivers child protection services primarily aimed at preventing violence against children. These services are usually delivered through community-based mechanisms, established at the village level. In the plantations, the extent of violence children faced was significantly high, but interventions by the Government to prevent violence through supporting community mechanisms and other services were significantly low."
Save The Children uncovered another alarming finding during their work on the ground, which was that although some plantation companies had measures in place to safeguard children from harm, others didn't. Even those who did had not considered all settings within the plantation that relate to children. 
"As an example, we saw that the situation at some child development centres (or creches) posed significant risks to the children's safety—both physical safety and emotional wellbeing. Due to poor literacy rates among parents and lack of understanding about positive parenting practices, children were more susceptible to harm within their own families and community. All these factors had rendered children in the estates at significant risk and vulnerable to violence and harm."
Save The Children's efforts were centred on ensuring children in estates are better protected. The tea industry is one of the largest employers in the country—with a significant 10% of the local population either directly or indirectly employed in the industry—and a majority of the workers in the industry come from the estate sector. 
The estate sector community is relatively impoverished and is one of the most underrepresented communities in the country. Having descended from indentured labourers brought down by the British during the Colonial period, these individuals have been socially, politically and economically isolated from the rest of Sri Lanka.
Many of them stick to the only trade they have known all their lives, which is rooted in the tea industry. Due to this, there is not much scope for them outside the industry. This places the onus on the tea industry to ensure the safety and wellbeing of the community that they are mutually reliant on to function. 
Due to the intensity of the isolation the community faces, they face numerous hardships, from fulfilling their basic needs—like shelter, food, water, and healthcare—to being unable to break the glass ceilings they are trapped under. 
To address these deep-rooted issues, it was necessary to first acknowledge the child rights risks within the sector. These children, who are disproportionately affected on every level, have fewer opportunities for advancement than other communities and are also at higher risk of being victims of abuse and neglect. Whether it is exposure to drugs and alcohol, domestic abuse, or child labour, it is pertinent that the relevant mechanisms in place be put to use to ensure they are brought up in a safe environment.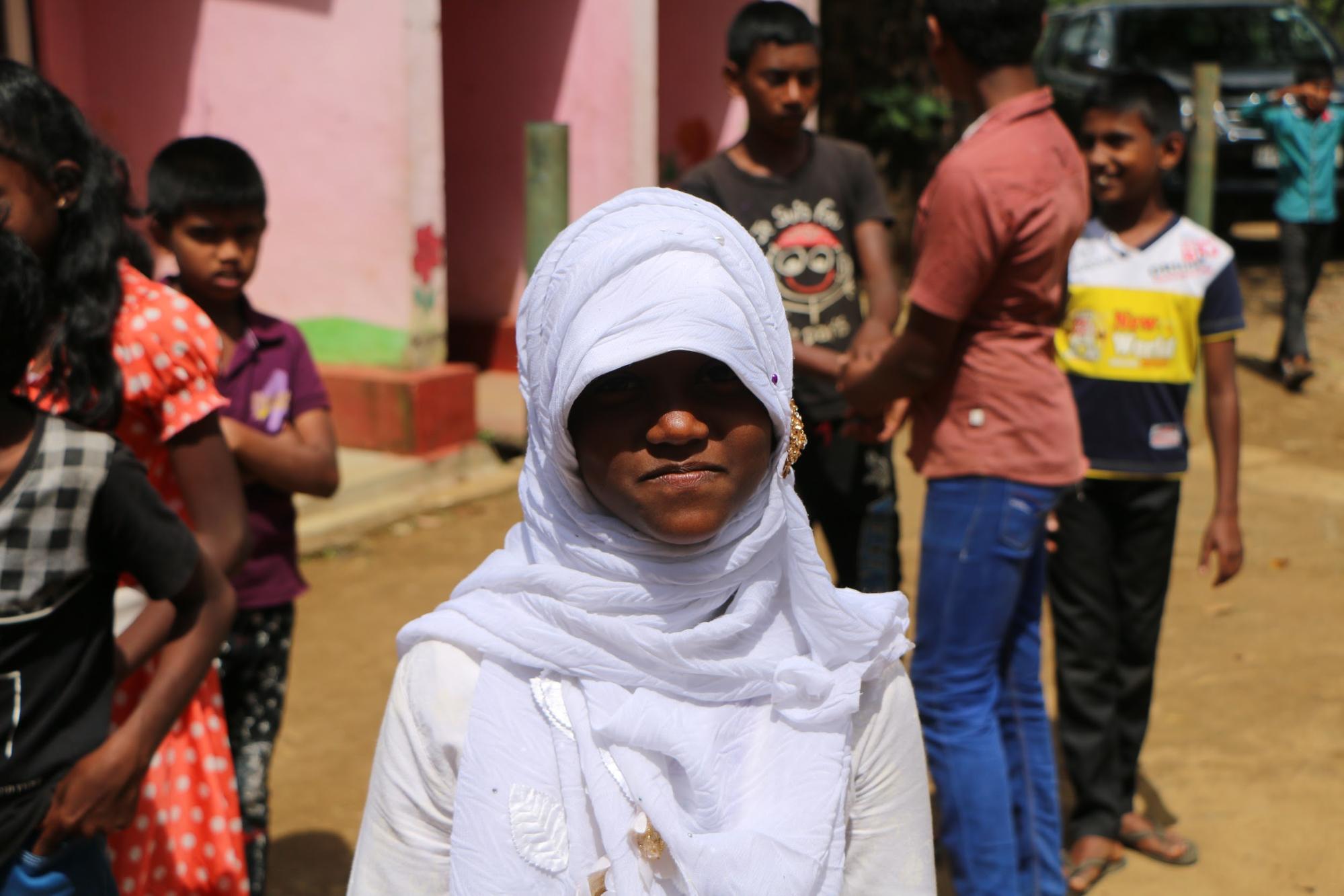 CPP
The Child Protection Policy (CPP) introduced by Save The Children is a guideline for companies that wish to adopt a policy of their own to ensure the children from communities they operate in are safeguarded against any malpractices and abuse.
The CPP was introduced to regional plantation companies (RPCs), and aimed at ensuring children who lived in the estates managed by the RPCs—whether from working families or not—are safeguarded from harm inflicted by both the employees of the company and the community. With this objective in mind, 10 Child Protection Standards (CPS) were developed, which the adopting companies committed to integrating into their business practices so that they can transform any unethical or harmful practices.
"Save the Children recognises that the tea industry is largely populated by small and medium-sized holdings, which are not regulated or resourced in the same capacity as the RPCs to ensure ethical practices, especially impacting children. Therefore Save the Children has now embarked in conceptualising a strategy together with stakeholders in small and medium-sized tea plantations to understand what kinds of mechanisms and interventions may lead to better protection and ensuring the wellbeing of children in the smallholder context," Buddhini stated.
To date, five companies from the tea sector have been onboarded, and have implemented mechanisms to protect children in the communities they operate in. 
The CPP guide catering to the tea companies comprises 10 Child Protection Standards, each detailing a step the company must take to ensure children's rights are not violated and that they are protected. 
These standards include appointing a Child Protection Focal Point (CPFP) within each estate, training staff members on protocol and child sensitivity, and cooperating with the relevant government institutions to address child rights violations. 
Though still in its early stages, the child protection policies these companies have adopted—by either adopting Save The Children's CPP or formulating a policy of their own—have yielded results. With awareness being the first stage of any campaign, it is noteworthy that now the community in the estates are more aware that such a policy exists, and that children are assured certain rights, which need to be respected.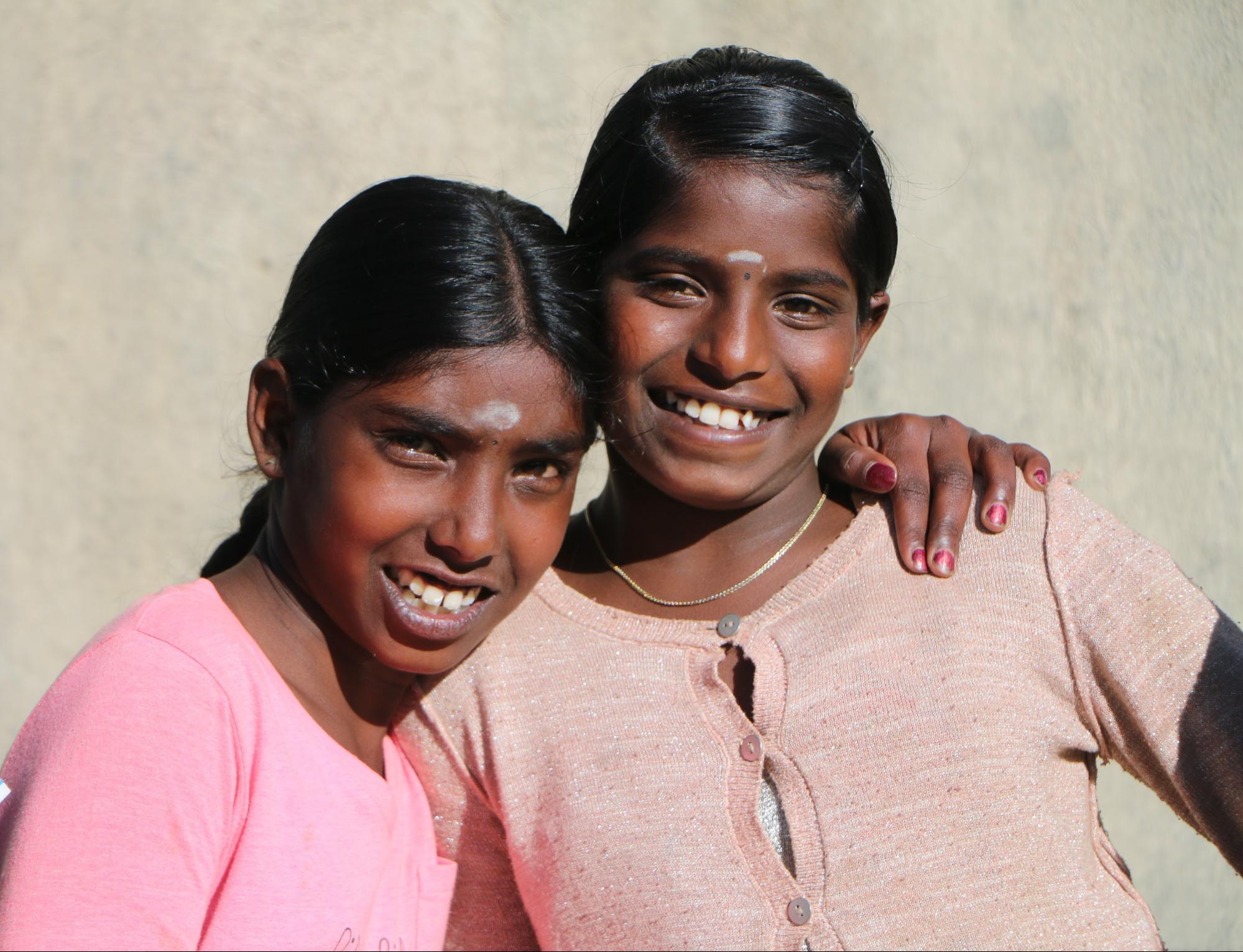 In addition, a 40% increase in child rights violation complaints recorded earlier this year from the community can also be traced back to better mechanisms being put in place to facilitate such complaints without harming the child. 
But this requires a good understanding of the underlying issues already present in the community, building trust, allocating resources, and commitment from the very beginning. So, how have businesses fared in terms of implementing a child protection policy in Sri Lanka?
Horana Plantations was one of the first companies to partner with Save The Children in this initiative. CEO Johann Rodrigo, speaking on implementing the CPP and the benefits obtained from having done so, stated: "If you don't look after your people, people migrate. And when they migrate from plantations, the plantations will fall. It's very simple."
"Child labour (…) is a taboo for us. Even in our appointment letters now, from managers to the general manager, for the first time in the history of plantations, we have asked that they take this oath and give it in writing. It takes a lot of courage, a lot of extra work, but that's the way to go about it. You have to have commitment from the top, and without that I don't think we can go far."
It is clear that an intersectional approach across industries, social institutions and strata is required if we are to ensure the future generations inherit a safer and better planet. To do that, we must all commit to safeguarding their rights and delivering justice where necessary.