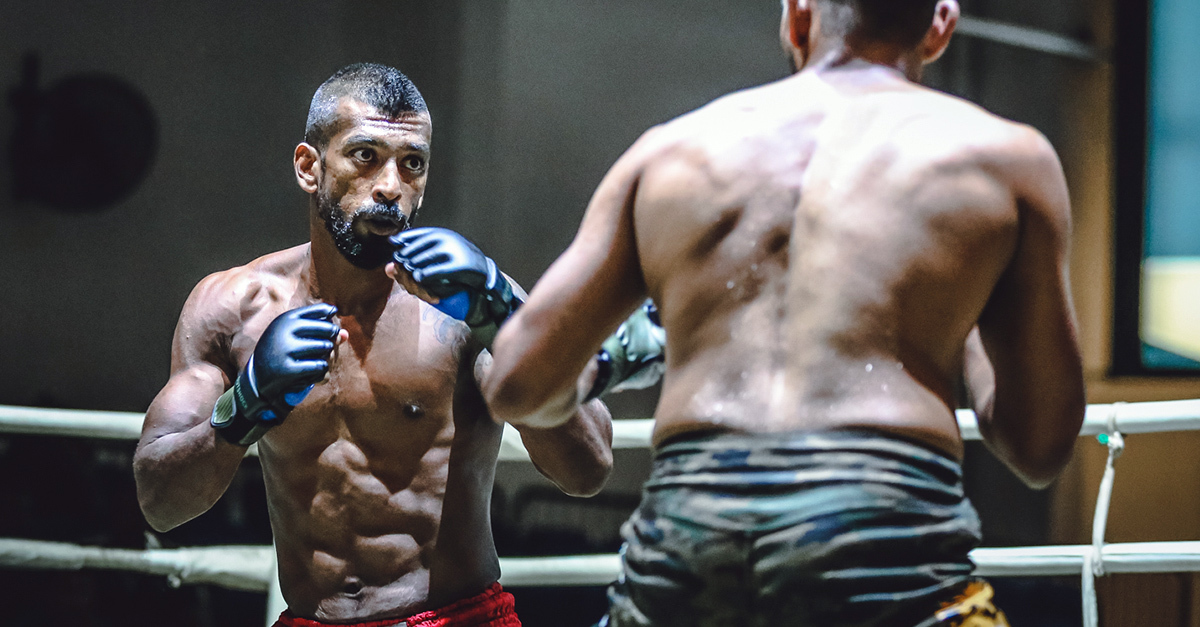 "Are you ready?" the referee asks the fighter in the blue corner. The fighter nods, fists clenched, eyes locked on target. "Are you ready?" the referee asks his opponent in the red corner, who cracks his neck to relieve the pressure, and steps forward in response.
"Then, fight!"
The gloved fists meet in the middle and the brawl commences. 
Aggressive and fast-paced, the fight stays in tempo with the pounding heavy metal sounds of Metallica blasting from the speakers. 
Blood mixes with sweat and the crowd goes wild. 
This is a 'Fight Night', held in the most unlikely of locations — the heart of Colombo.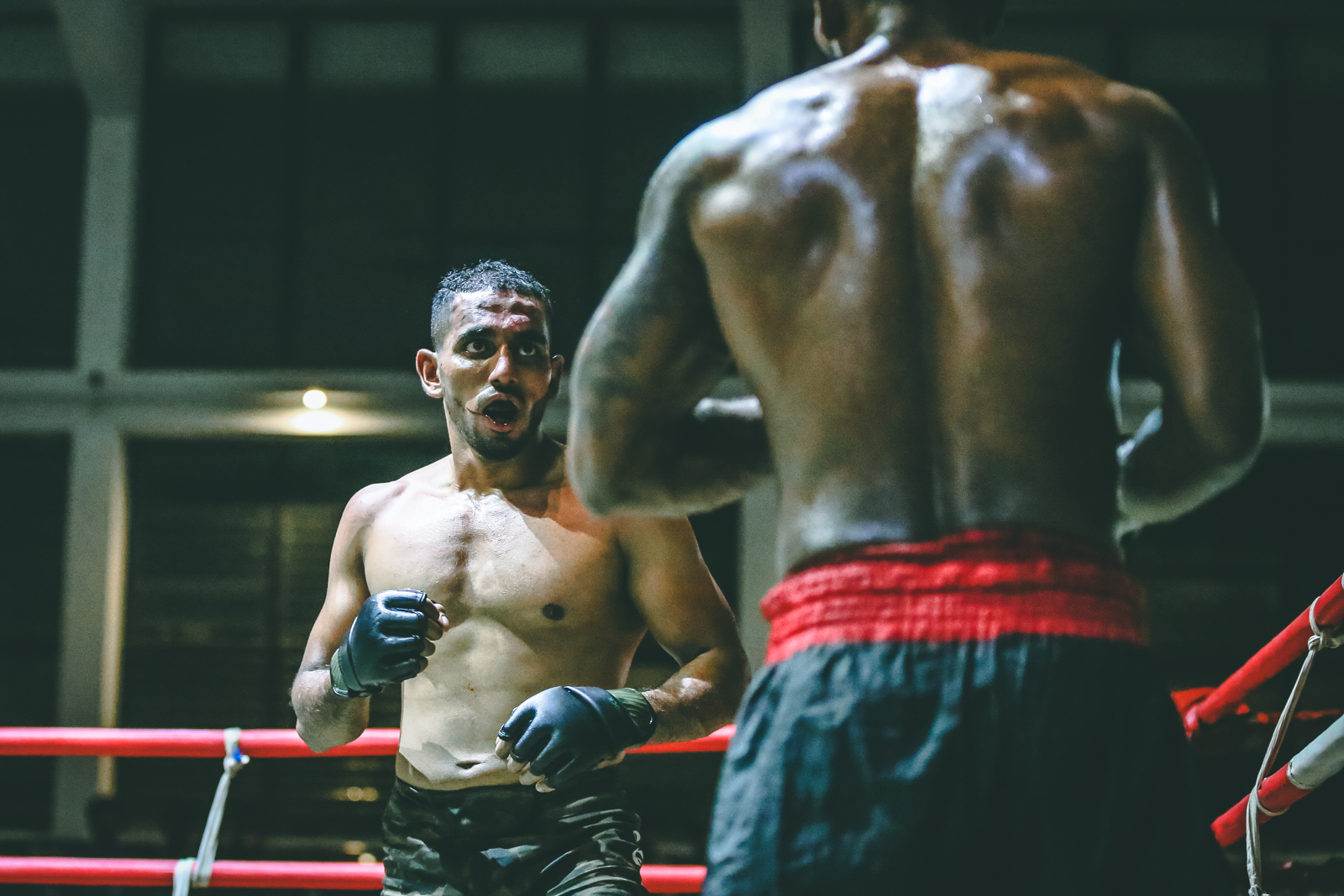 'Fight Night' 
Colombo Fight Night was initiated in 2011 by  Dr. Haren Jayasinghe, who heads Sri Lanka Mixed Martial Arts (SLMMA), an organisation that teaches a combination of combat sports. Until then, the sport was relegated to a couple of gyms in Colombo, meant for practitioners with previous experience in other martial art forms. 
MMA is a form of entertainment with roots in the Roman tradition of gladiatorial combat. But today, it is a reformed, refined and regulated full-contact combat sport, which uses techniques from various combat sports and martial arts, such as Muay Thai kickboxing, Brazilian jiu-jitsu and wrestling.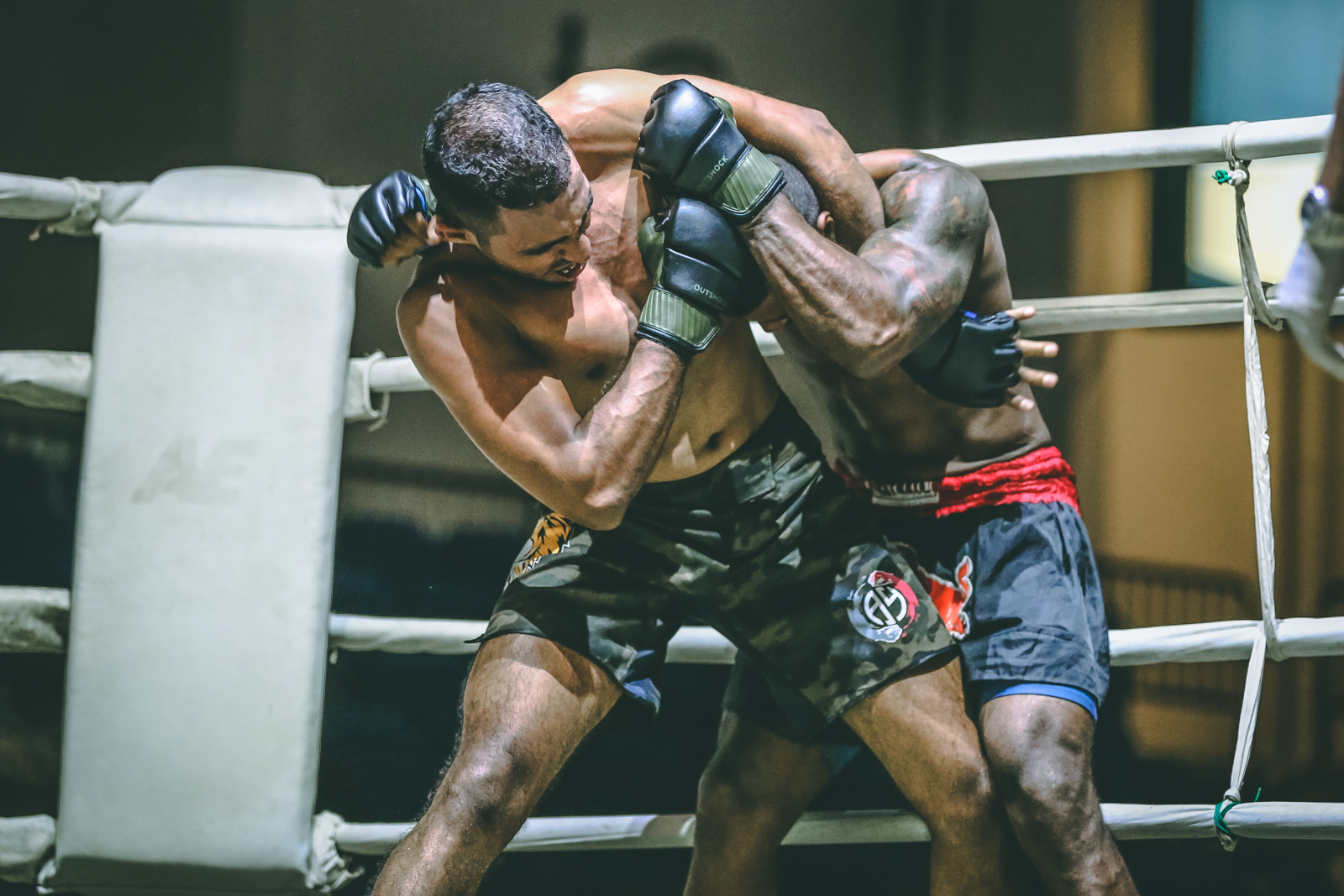 Colombo Fight Nights garnered attention and buzz at its inception. For many boxing and wrestling fans, the prospect of an MMA fight in Colombo was something to look forward to. But soon after, its popularity dwindled and with it's potential unrecognised, the sport was reduced to underground fights. 
Prageeth Thoradeniya and Tithira Perera, both martial arts enthusiasts and instructors who co-founded The Shed, a space that offers training in MMA and a variety of other forms of combat sports, feel that it is unlikely the sport will receive mainstream attention in Sri Lanka, despite its rising popularity worldwide. 
"Now it is globally popular. Everyone is watching UFC [the Ultimate Fighting Championship]," he said. "What we are lacking is national acknowledgement itself."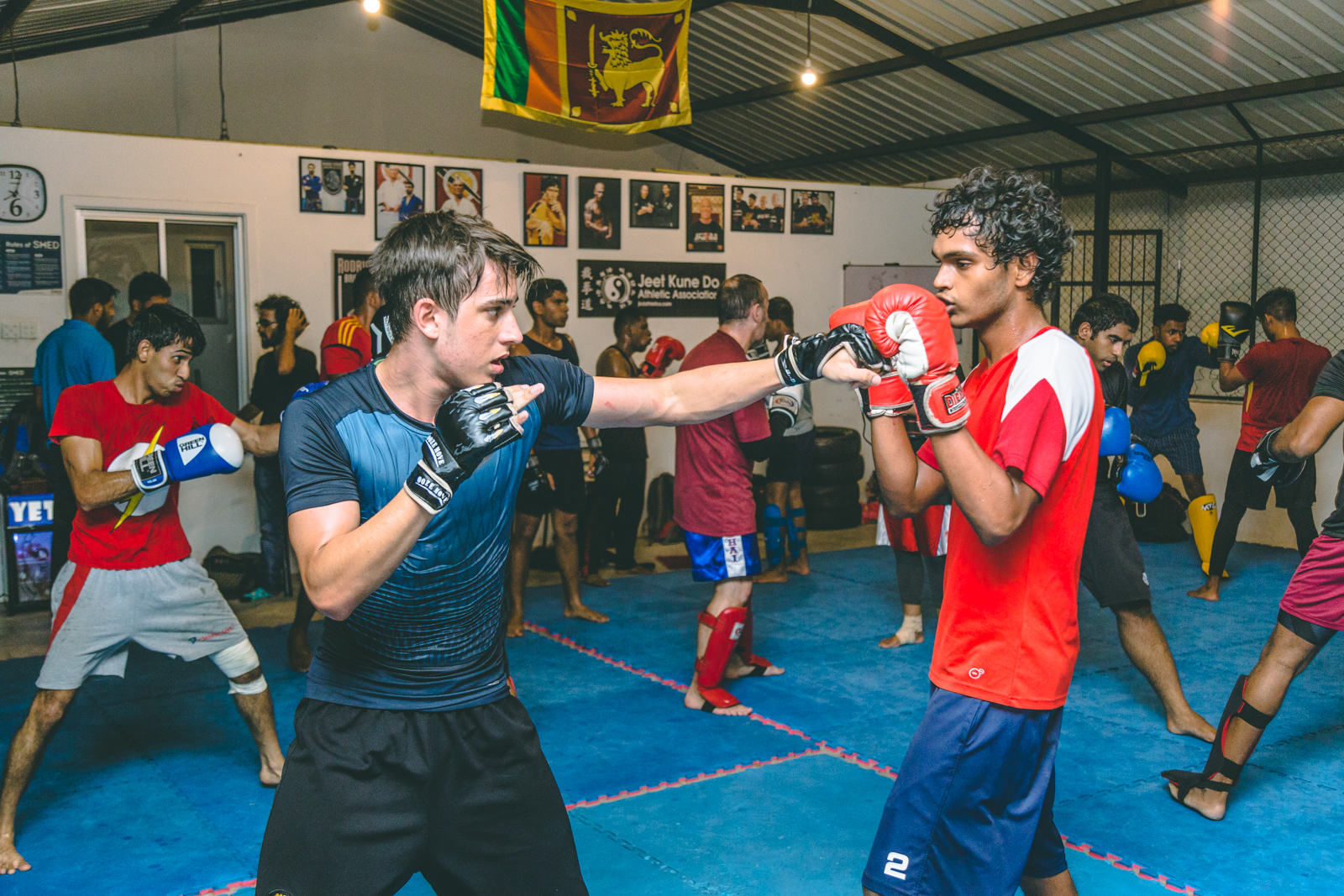 For a particular sporting event to have national recognition, the practitioners must make a general showcase of public interest—which basically means getting a large crowd to buy tickets to an event and followers of the sporting event—after which the Ministry of Sports will move to bring it under their wing by forming a federation. And while the Sports Ministry currently has a number of sporting federations for martial arts—including wushu, taekwondo, sumo, sambo and kudo, among others—a federation for MMA is yet to be established.
Thoradeniya feels that until such time as the government takes the sport seriously, MMA will be confined to standalone, independent events. "Right now, a small group of gyms that practise MMA as a sport have held discussions with the Sports Ministry," he said. "The Ministry had 'unofficially' acknowledged their presence, but we were advised to increase public interest through regional events, and it is only depending on the turnout that the Ministry will have a positive response towards us."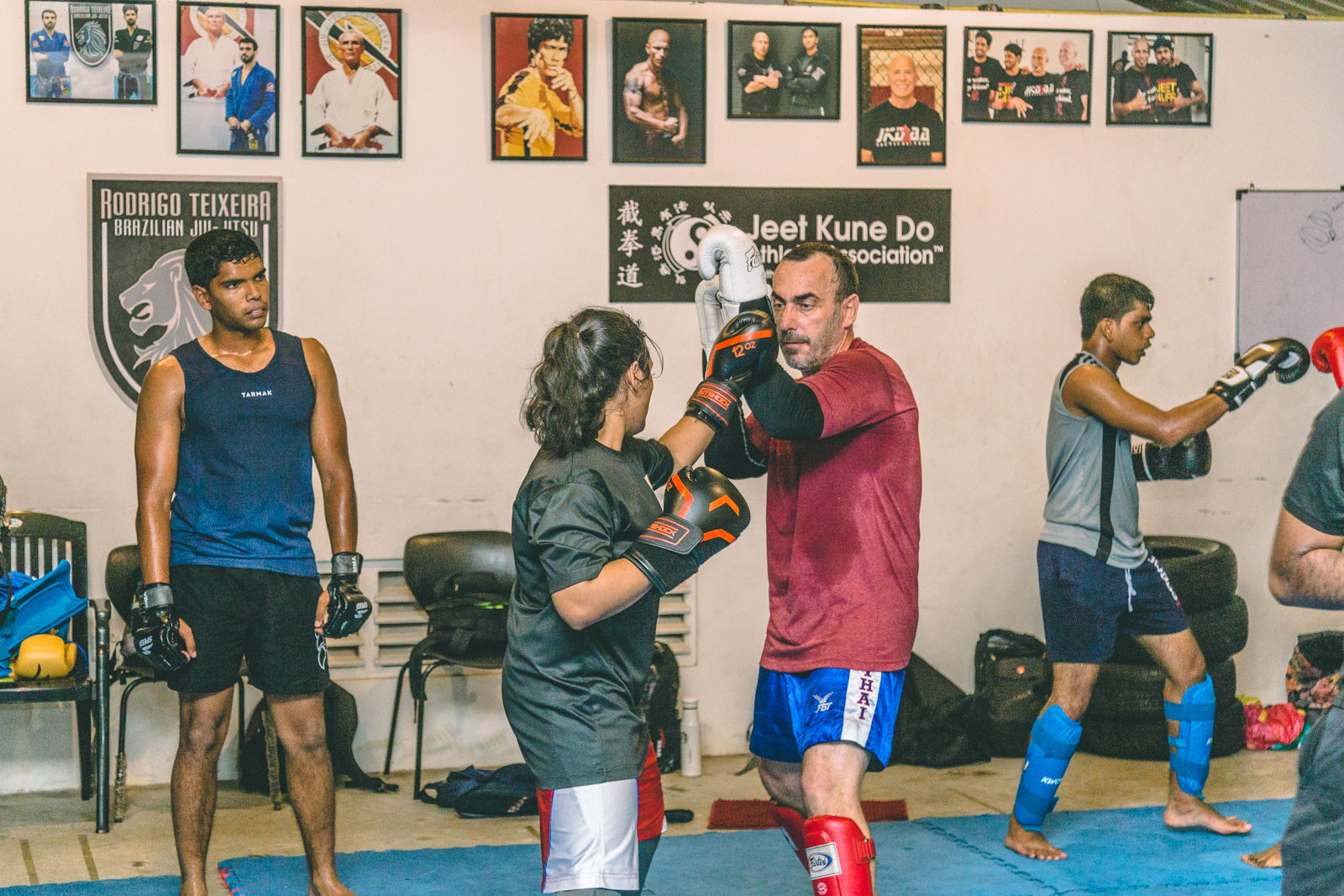 A Resurgence Of Interest 
Despite its failure to become quite as popular as its promoters hoped for in 2011, MMA is showing signs of reviving. In January this year, a new instalment of the Colombo Fight Night was held, when the Ceylon Fight Club organised an event at Royal MAS Arena. A number of combatants from The Shed, Knees & Knuckles, Brazilian Jiu Jitsu Sri Lanka and the MMA Gym—the only gym in Kurunegala to promote and practice MMA as a sport—participated in the event.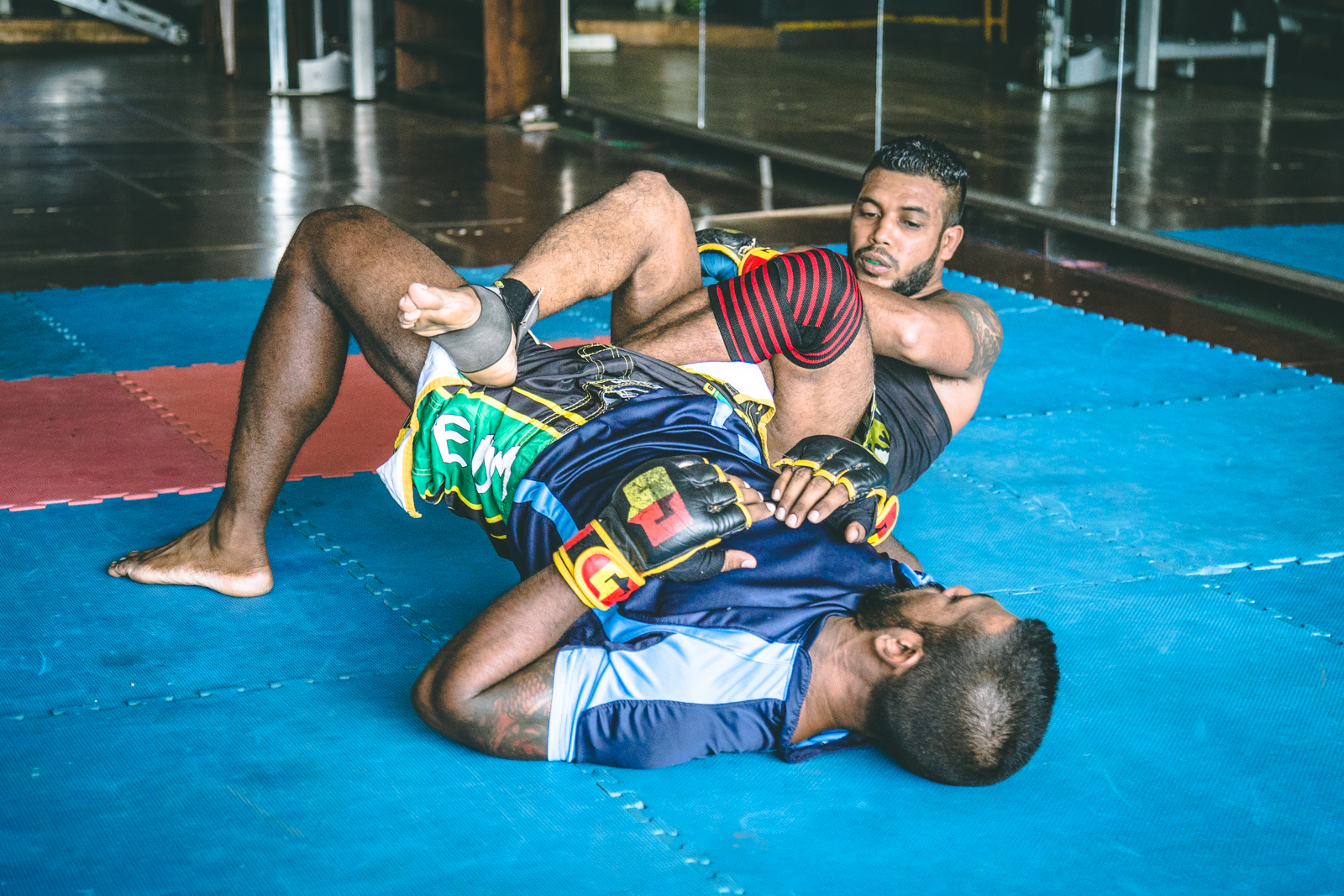 Malinda Amarasinghe (29), who practices under his sensei Priyantha Rajapaksa, was declared champion of the Under 73-kg event when he defeated Muay Thai practitioner Ajmal Yakoob (24). Amarasinghe, known to many as the local 'Yuri Boyka', is a champion boxer, national wushu champion and excels in karate. His focus now is on Muay Thai and promoting MMA. 
But he is stung by the lack of support for the sport. "Boxing has a large number of followers. Even though sports like wushu and boxing are not practised in most schools, these sports are accepted nationally.  I don't think MMA will come into schools anytime soon. But that does not mean there are kids out there who are not interested," he said.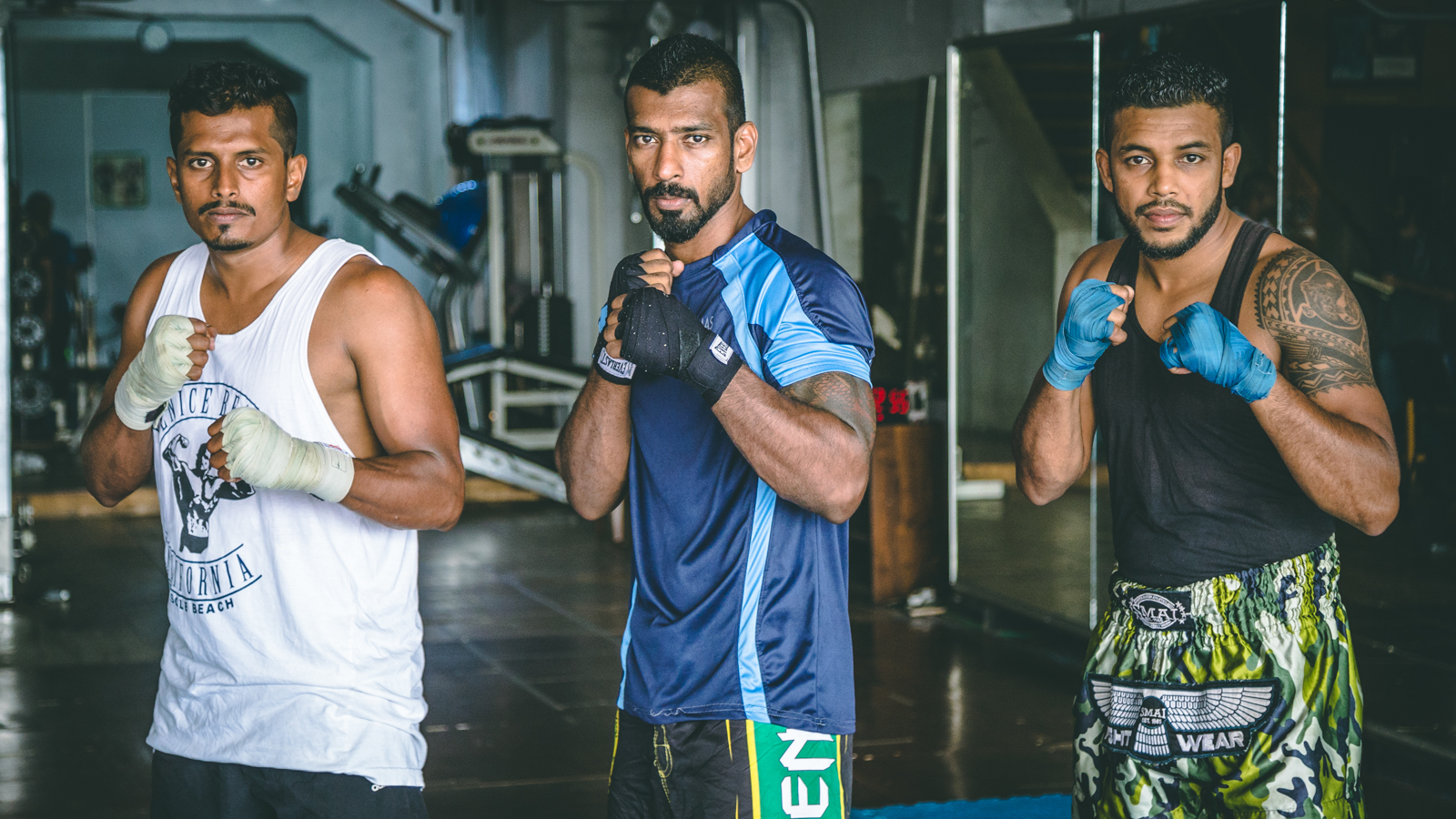 Amarasinghe believes these kids must have the opportunity to learn a sport they are interested in. "But none of them [will] get an opening because no one cares about this sport. We need sponsors. We need recognition and representation. We can and would like to bring gold to the country and let the flag wave high," he said.