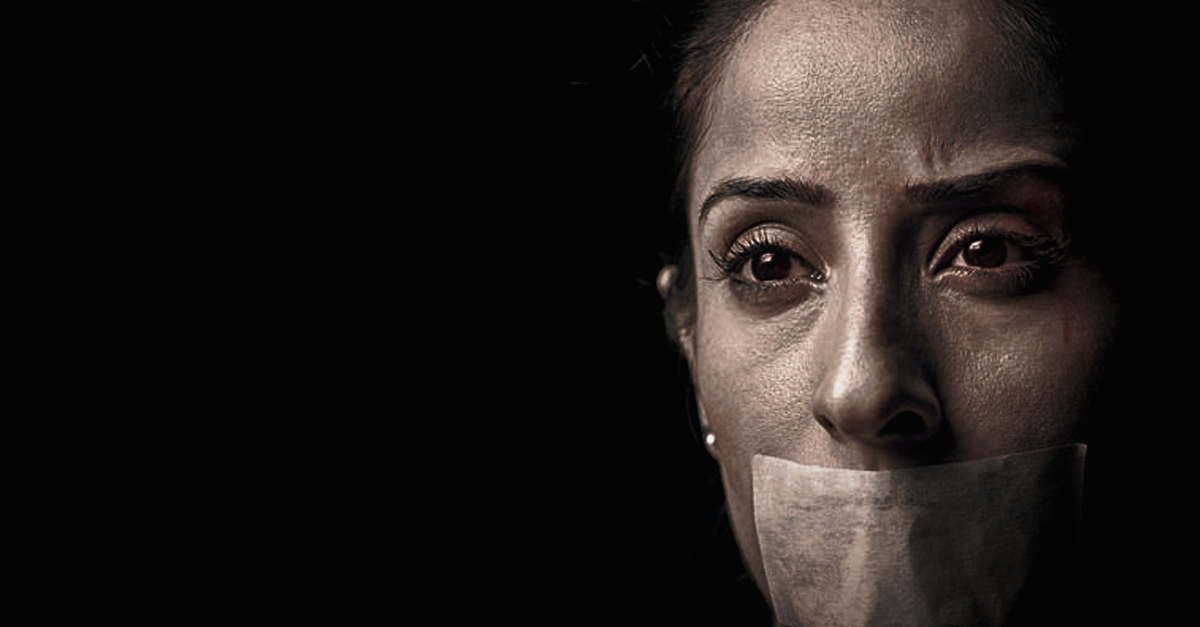 Women all around the world are fighting an issue of monstrous proportions, and this issue is the violence inflicted upon them. Even in Sri Lanka, violence and abuse against women can be an untethered adversary, only because certain actions—or lack thereof—enable these acts. Though policy implementation is essential, education on the subject and an evolved mindset regarding these matters are needed to make a significant change.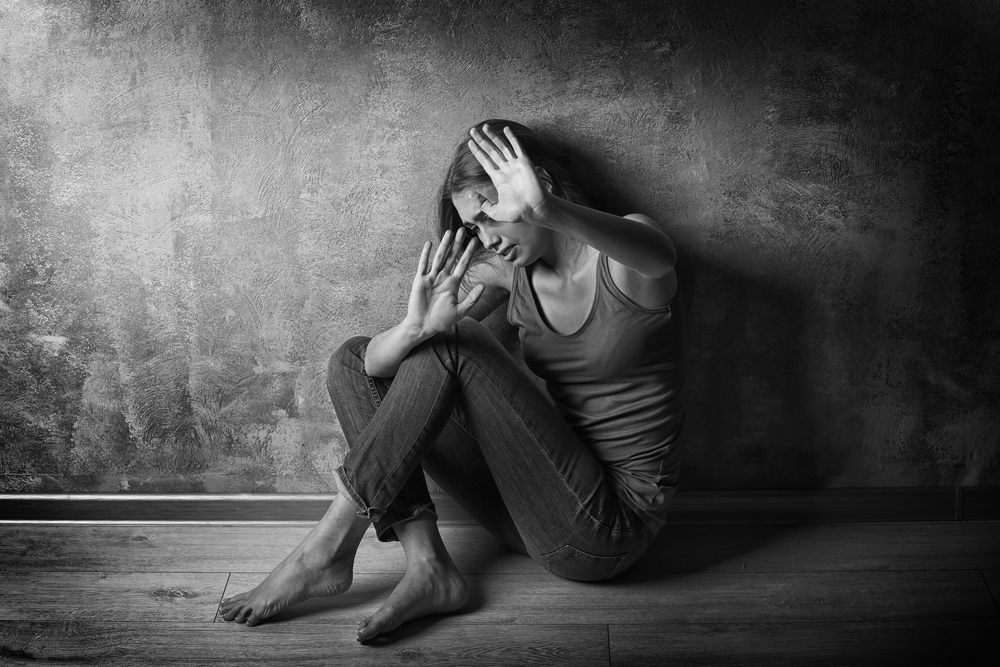 According to the UNHCR, sexual and gender-based violence (SGBV) is any act that is perpetrated against a person's will and is based on gender norms and unequal power relationships. WHO estimates that about 1 in 3 women around the world have experienced physical and or sexual violence by intimate partners and or non-partners in their lifetime.
And yet, these violent acts often go unreported. There are many reasons for this.
One reason would be fear of repercussions. This could involve worrying about social stigma, or that they'll make things worse by lodging a complaint. If the victim is financially dependent on the perpetrator of the abuse, then it may dissuade the victim from seeking out help from external sources.
It could also be that law enforcement authorities and the criminal justice system aren't encouraging complaints enough. It's also a common occurence where perpetrators of abuse use their political affiliations or contacts within law enforcement authorities to prevent justice from being served.
A lack of awareness about how the law can help them may be a contributing factor as well, along with their inability to afford legal representation. When women don't know about the specific rights reserved for them and how the law can help them in such situations, it can adversely affect them and allow space for an abuser to get away with it.
Victim-blaming is a rampant phenomenon that has to take almost as much blame for the abuse of women as violence itself. When abused, it's common for the victim to feel shame, stemming from the powerlessness wrought by their situation and due to shaming from those around them. This may evolve into self-blame. Self-blame may prevent women from seeking help. All these and more combined means fewer women end up reporting acts of violence against them.
Though abuse by intimate partners is a major issue, it should be noted that women and children may even be abused by their immediate family members, relatives, friends, coworkers, and so on. This is why it is essential that people are armed with knowledge of their rights as well as how the legal system can help them obtain justice.
Though there are far too many to list, below are some of the most widespread acts of violence and how the law helps victims in such situations.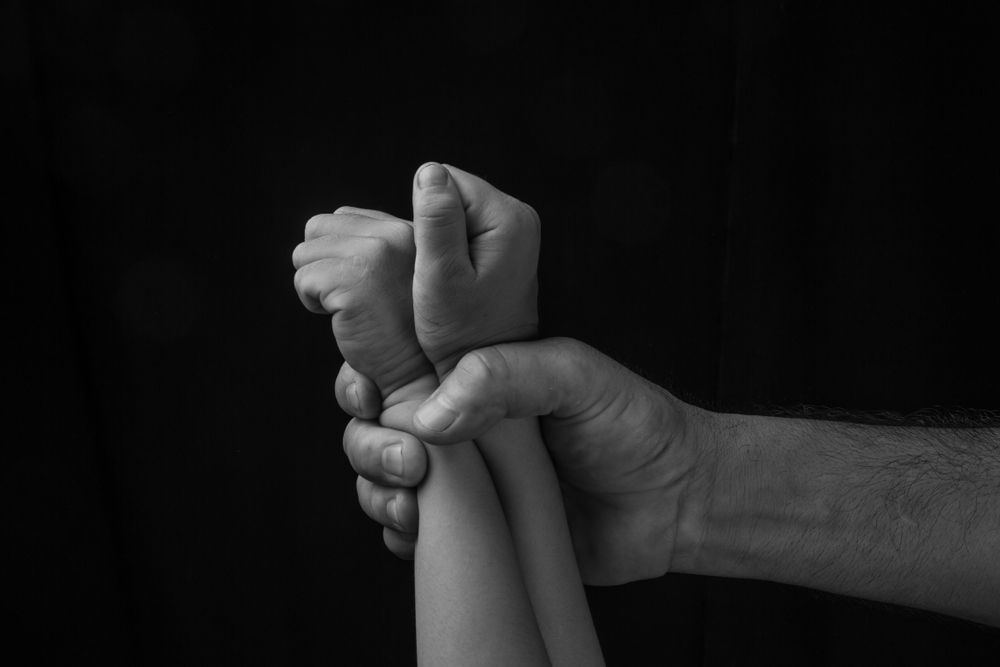 Domestic Violence
In Sri Lanka, family matters are guarded closely and are valued as extremely private. Though this is a belief we hold dear, it may be contributing to a major social problem; domestic violence.
The issue, though widespread, affects mainly women and children. Society ensuring that families keep their issues hush-hush only puts women and children at a disadvantage, especially when it prevents the disclosure of patterns of abuse in a family.
Despite it being a crime, it isn't often treated as one by the general populace.
Though there are many of us who disagree with this there are also people who find it justifiable for a man to strike his wife. It's a slippery slope from thereon.
According to a survey conducted by the Department of Census and Statistics in 2016, a total of 17% of women suffered domestic violence at the hands of their intimate partners. But, even as the questionnaire was provided to the subjects of the study, 7% declined to take part, fearing for their safety. The same survey revealed that, of those who answered that they had experienced domestic violence, 20% were from the urban sector, whereas 16% of the respondents were from rural areas and 17% from estate areas.
After years of lobbying by women's organisations, the Prevention of Domestic Violence Act was passed in 2005, aiming to protect and prevent domestic abuse. Under Section 23 of the Act, 'domestic violence' has been defined as an act which constitutes an offence affecting life, causing hurt, wrongful restraint and confinement, criminal force and assault, kidnapping, abduction and slavery, rape, incest, and publication of matters relating to certain offences; extortion, criminal intimidation, and attempt to commit the above offences; or any emotional abuse, (either of which is) committed or caused by a relevant person within the environment of the home or outside and arising out of the personal relationship between the aggrieved person and the relevant person.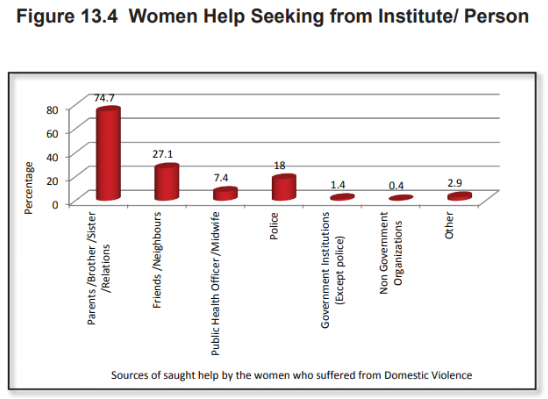 Sexual Harassment
In 2017, UNFPA survey showed that 90% of women have faced some form of sexual harassment on public transport. Unfortunately, it is not limited to a certain place or a certain time. Sexual harassment can take place anywhere, from office spaces to public washrooms, and even hospitals. There is no particular code for sexual harassment and anyone is susceptible to this, which is why it is not an issue to be taken lightly.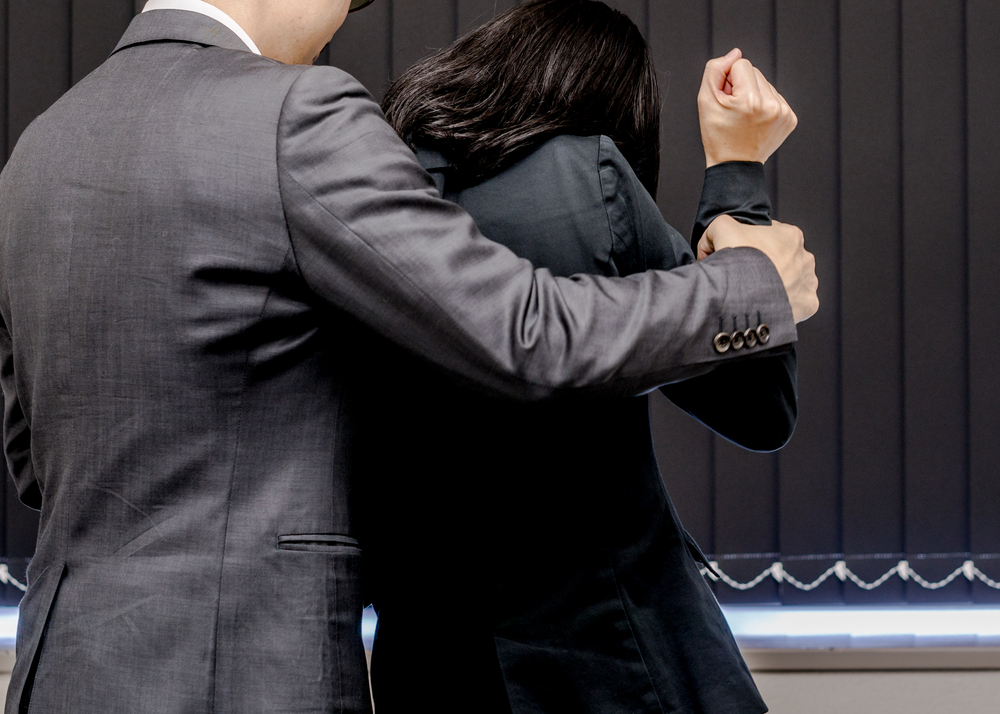 Section 345 of the Penal Code specifies that whoever, by assault or use of criminal force, sexually harasses another person, or by the use of words or actions, causes sexual annoyance or harassment to such other person commits the offence of sexual harassment. This includes but isn't limited to obscene gestures, unwanted advances, and inappropriate messages.
Under the Bribery Act of 1980, sexual gratification at the workplace is a punishable offence.
If any such harassment takes place, the Police Women and Children Desk, Women in Need (WIN), and the National Child Protection Authority, NCPA, (if victim is below 18 years of age) can help.
If the act takes place on public transport, report it to the Public Transport Commission, Police, WIN, or NCPA.
If it takes place in an educational institution, report it to the principal or dean. If no action is taken, it must be reported to the police station.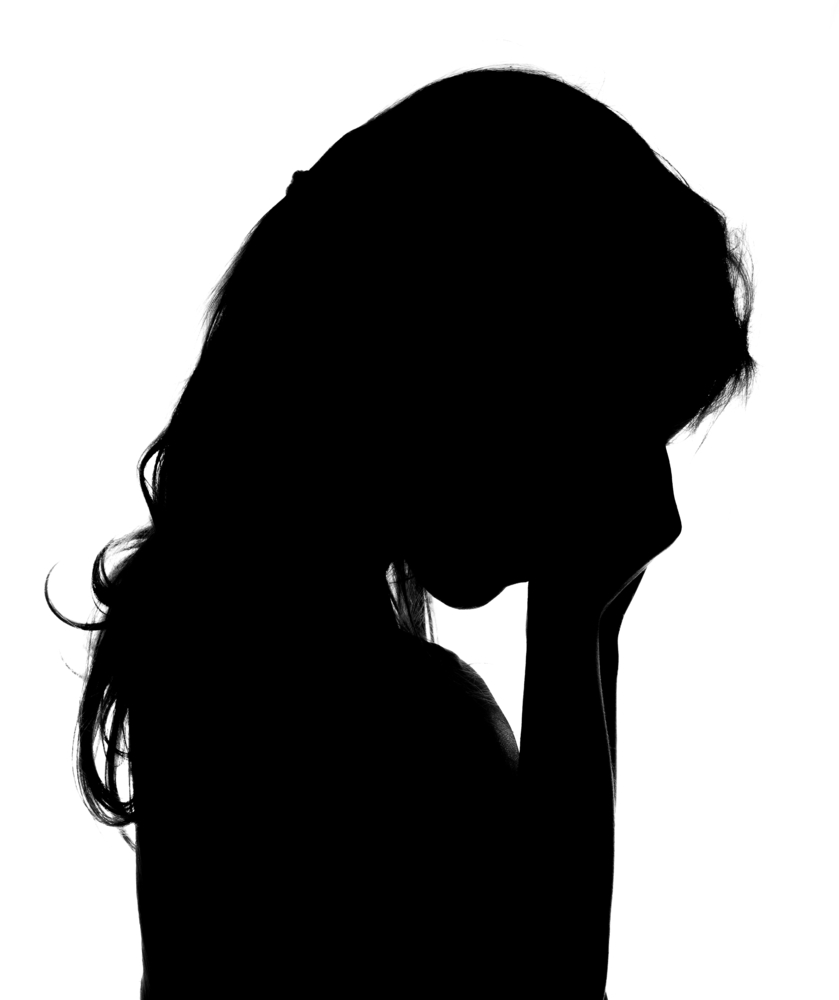 Rape/Statutory Rape
Non-consensual sexual intercourse is rape, regardless of the situation of the victim. If the victim cannot or does not consent, it is categorised as rape under Section 363 of the Penal Code. The majority of reported rape cases are women, with the police revealing that over 80% of rape cases reported in Sri Lanka in 2015 were of girls under the age of 16.
Section 363 (e) of the Penal Code states that if the girl is below 16, sexual intercourse even with her consent is rape.
The unfortunate consequence of rape culture is that when the victims get blamed, justice is rarely delivered. This includes willing underage participants, inebriated individuals, and more. The recommended course of action for rape victims is to get a medical examination performed by an authorised medical officer as soon as possible.
Then lodge a complaint at the nearest police station; it is possible to request for a woman police constable or report it at the Women and Children Desk at the station.
Cyber Violence
As our dependence on technology increases, we grow increasingly connected.
This form of networking has its benefits and disadvantages. One of the disadvantages present is that malicious people can abuse others online, often without having any direct contact with a person, leading to depression, suicidal ideation, or suicide itself.
A study done by CERT|CC in 2017 showed that of the respondents, 14% had been victimised by fake accounts, 11% by hacking of their accounts, 9% by abusive use of photos, 12% by cyberbullying, and 3% by internet frauds. The issue here is that since its online, it isn't viewed as truly harmful by many. But the effects of online abuse are quite serious.
A notable incident that reached the far corners of the globe in 2017 was when two Sri Lankan Wonder Woman cosplayers were mocked for their costumes, body-shamed and made the targets of various memes and malicious comments circulating social media.
It reached Wonder Woman actress Gal Gadot and director Patty Jenkins, who lent their support for the girls.
But, there are incidents that are a lot more lowkey, isolating victims and affecting their mental health. There are cases where private photos and videos are distributed amongst the online community. In extreme cases, these can cause damage to much more than a person's reputation, and is therefore quite dangerous. This includes uploading footage of people filmed without their consent online, and threatening, intimidating, and blackmailing people.
In the event one falls victim to cyber violence, they can contact the Police Women and Children Desk, WIN, or CERT for assistance.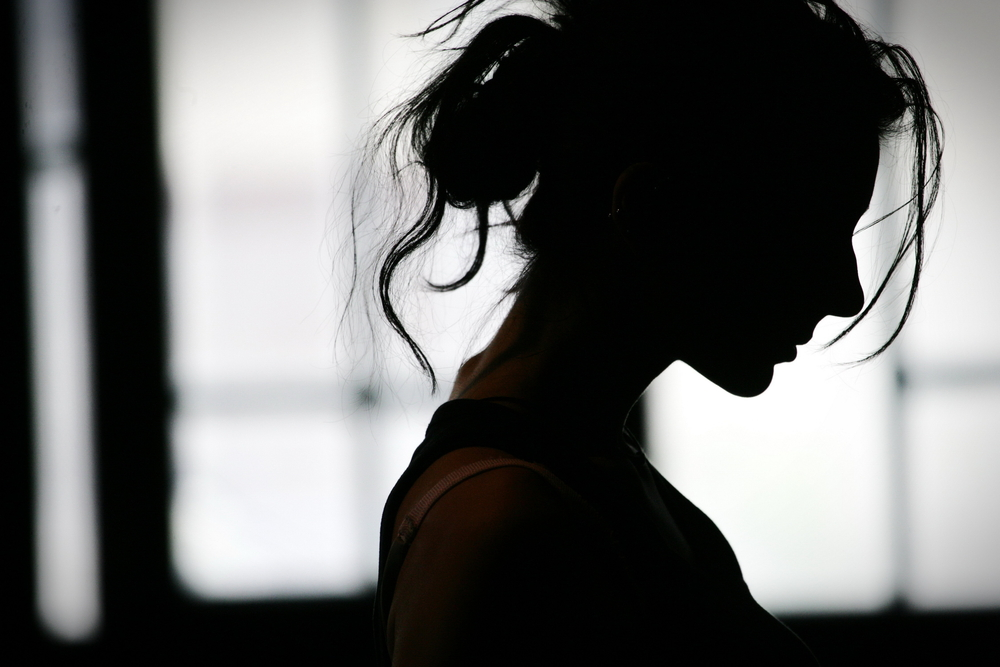 Obstacles SGBV Victims Face In Obtaining Justice
Despite the efforts by the Sri Lankan justice system to help the victims of SGBV, there is still room for improvement, particularly in the way SGBV victims are seen and treated. Through interviews with WIN lawyers and counsellors, and hospital and Women and Children Bureau counsellors, it was revealed that victims of SGBV also face discrimination and mistreatment from law enforcement authorities.
Due to the traditional nature of our society, SGBV perpetrated within a family is considered a 'domestic issue' by some police officers, who then refuse to interfere. In the same vein, the social stigma attached to SGBV means victims are often shamed and asked to refrain from seeking external help for their respective predicaments.
There is also the issue of mistreatment of SGBV victims by some law enforcement officials.
Refusing to believe the victim's story, blaming the victim for being abused, complaining about the victim not reporting the incident earlier, etc., are forms of such mistreatment.
There have also been incidents where some male lawyers and police officers demand sexual favours from victims in order for them to take the victim's case seriously, leading to them being victimised yet again.
This sort of callous or even predatory behaviour prevents victims from reporting abuse, leading to them remaining in abusive situations or even losing their lives.
But on the flip side, there have been numerous positives from the formal justice sector itself. For example, victims said that when in court, measures are taken to make it more comfortable and safe for them. Judges are sympathetic and patient, and make the effort to explain things in detail for the plaintiff's benefit.
It's understandably hard for people who have been abused to see that there are channels through which they could receive justice, especially when it comes to the Sri Lankan legal system. This is why there are initiatives being launched to educate the general public on their rights as citizens and how the legal system can help abuse victims.
Government and non-government organisations have been set up with the specific goal of aiding SGBV victims. For example, the Centre for Gender-based Complaints under the Ministry of Women and Child Affairs allows victims to send in their complaints involving domestic violence.
The '1938' Women's Helpline launched in March 2016 connects victims of SGBV to organisations that could assist them. Legal aid is then provided to women via the National Committee on Women. Once a complaint is directed to the appropriate organisation, the Helpline unit will continue monitoring the situation until it is resolved.
Women In Need (WIN) is an organisation dedicated to informing women of their rights, providing free legal advice, and supporting them in numerous other ways. This includes representing SGBV victims in court and helping them decide on what action to take against the perpetrator. They offer free counselling to SGBV victims, and have launched an initiative to raise awareness about laws in place to protect them.
The Castle Street Hospital for Women's Mithuru Piyasa centre provides free counselling and other services to aid victims. NGOs that provide legal and financial aid for those who can't shoulder the financial costs of taking their abusers to court have also been set up. The EU and the Asia Foundation are working to raise awareness about Sri Lankan laws pertaining to SGBV as well.
The Asia Foundation partnered with WIN in order to launch the 2six4 app. The aim of this app is to assist victims of SGBV, or witnesses, to instantly alert selected contacts on their phones in an emergency situation. The app will also connect the user to the nearest police station or hospital with the press of a button. The user can access information regarding laws in place against SGBV via the app as well.
The goal of all this is to ensure a safer environment for people to live by preventing abusers from getting away with their crimes, thereby dissuading those with similar intentions.
In the same vein, programmes which educate women on their rights are also available.
As more initiatives pop up to support victims of abuse and as more women receive platforms to voice their issues, it's becoming harder for abusers to escape prosecution. With citizens taking more proactive stances, and proper education on the subject, it may be possible to reduce the number of victims drastically over time and make Sri Lanka a safer, more cohesive society to live in.
Disclaimer: This article was produced with the financial support of the European Union. Its contents are the sole responsibility of the writer and do not necessarily reflect the views of the European Union.