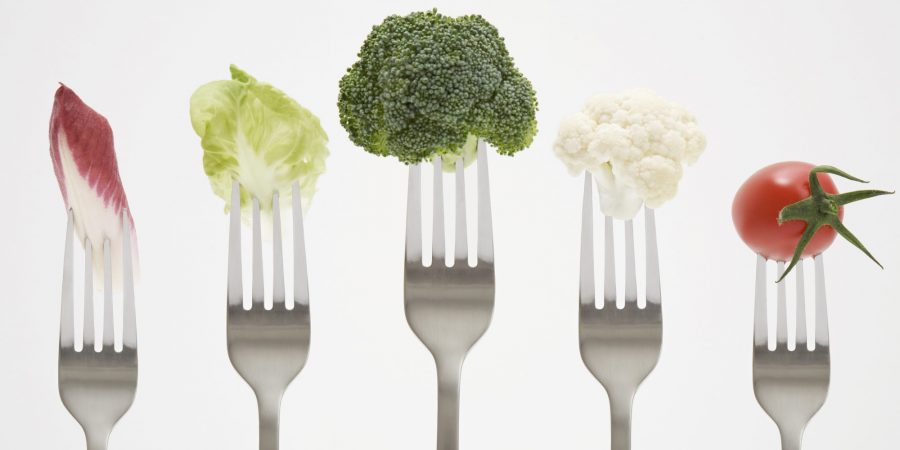 There was a time when eating out or ordering in was synonymous with unhealthy indulgence. Menu options which were both delicious and healthy were pretty much the stuff of dreams. Vegan restaurants and menus did exist, but most options available were either covered in oil or infused with some unhealthy additive or the other. If you were diabetic, gluten- intolerant, calorie-conscious, or health-conscious, then you were sadly condemned to home-cooked food for the rest of your life.
That sorry state of foodie affairs however, is now a thing of the past. With more people becoming increasingly aware of the importance of healthy eating, the last few years have witnessed a surge in health food startups around Colombo. There's something available for everyone, from the diabetic and health fanatic to the vegetarian and lactose-intolerant, and the best part is, it's not all just salads and rabbit food either. Menu options range from sandwiches, savories, and wraps to puddings, juices, and cookies, and that old misconception of healthy food generally tasting vile is slowly being put to rest. Besides, even if you're perfectly healthy, why not indulge? Not only are all those juices, jams, and cookies a treat for the taste-buds, but they are also guilt-free!
The first health food startup to appear on the scene was probably the Milk and Honey Cafe, and having been around for quite some time now, they still seem to be going strong. Since then, the past few years have seen several more health food start-ups spring up in Colombo, many of them starting their own Facebook pages, opening shop at the Good Market, or establishing restaurants and cafés. So here are a few of Colombo's health food startups, along with the inspiration and stories behind their beginnings.
Life Food
With its wide range of smoothies, juices, salads, and even Japanese cuisine, Life Food boasts one heck of a menu. And the best part? Every single dish is perfectly health-friendly. The fruits and vegetables used, for example, are fresh and organic, while the juices replace refined sugar with organic kithul treacle and king coconut water, ensuring their customers guilt-free, wholesome meals.
For founder Tamara Raymond, Life Food is more about a spiritual take on food.
It was during a five-day spiritual programme that Tamara learnt that we have an authority over food, among other aspects of our life. "When I finished the programme, I found myself re-wired so to speak," she explains. "So my relationship with food had changed, how I wanted to eat had changed and I was suddenly very conscious of what I wanted to feed my body.  There was now a growing group of us who felt the same way.  So Life Food was created out of what I perceived was a need and also as a means to offer a healthier choice for those looking to make a change".
Back when it started out, Life Food gained quite a reputation for its Fire Starter Nai Miris sauce at the Good Market. Since then, it has expanded in what it has to offer, with salads, wraps, and other options making it to the menu. "I have a vision to create a 'health food' outlet that also serves as a point of education and sharing of ideas and information. That seems to be unfolding even better than I anticipated and is gaining momentum", she adds.
You can try out Life Food's fare for yourself; just drop in at their stall at the Lakpahana Grounds Good Market Shop in Colombo 7 and treat yourself to some of their juices, smoothies, salads, and wraps.
Flow Health Bar
Flow Health Bar has got some pretty appetising menu options, but what's most appealing about it is its holistic approach to veganism. Not only do the founders believe that adopting a vegan lifestyle is healthy – both physically and mentally – but they also believe it's best for the environment.
"We wanted to do a business with greater meaning for us and the environment around us, something that would both enhance the lives of people and help the planet," founder Anitra elaborates. "We felt that promoting a vegan diet was the way to go. Having experienced both the physical and mental health benefits of eating all-natural, unprocessed food, we felt it would be great to make it available, convenient, and affordable for others to experience it too. Unlike meats, vegan food is less costly to grow and therefore affordable to more people".
Vegan food makes less of an impact on the planet when grown responsibly, she adds, describing how vegan habits ensure less pollution in both our bodies and the environment.
When it comes to switching to a vegan diet, Anitra had some advice to share as well, "Our maxim is to start by having one vegan meal a day. Then when ready, go vegan for one whole day a week, and then work up to doing a once a month three-day vegan cleanse."
She also spoke about the benefits of making the dietary change, saying even children who make the change tend to have more energy, better digestion, and clearer skin. Sharing stories from her work, she says "We have seen sugar addicts change their taste buds by doing vegan fasts; they are no longer addicted to sugar and do not have severe cravings anymore. We assisted one young woman to lose 4 kg in two weeks so she could fit into her bridesmaid dress and she was never hungry.  It has been an awesome journey thus far and we hope to have an outlet sooner rather than later".
It's quite plain that Flow Health Bar is more than just about healthy eating; it's about healthy living. Having been around for quite a while, this startup is still going strong with an ever-growing menu of veggie and fruit juices, salads, wraps, and more. They are yet to establish an outlet, but you can try out their food at the Good Market.
Wonderbar
If you are lactose-intolerant, vegan, or on the lookout for something both delicious and weight-watching friendly, then Wonderbar will probably seem like a godsend.
Wonderbar goodies are the perfect substitute for those mainstream sugary desserts we are all so used to. Probably best known for its cashew milks (milk made of cashews ‒ something new to most of us Sri Lankans!), Wonderbar's menu has some pretty creative and interesting options on offer. And the best part? They are all sugar-free, dairy-free, and gluten-free at the same time!
Having caught up with Mel Wijegooneratne, founder of Wonderbar, we discovered the wonderful story of how Wonderbar came to be. According to Mel, she decided to launch Wonderbar after quite a bit of experimenting, as well as some coaxing from friends and family who were lucky enough to try out her experiments. She adds that Wonderbar was started during a time when healthy dessert and dining options were limited.
"Wonderbar was birthed from a spark that ignited and challenged me," she says, speaking about how her startup came about. "Every aspect of what I thought I knew was stripped down, reconstructed, and built afresh. There was a breath of new life into my understanding of what 'healthy' was and I loved it. It challenged my attitude and my preconceived knowledge of food, and made me step outside of the box and see there was much much more out there."
Wonderbar has been churning out appealing healthy food since 2013. During those initial months at the Good Market, Mel sparked an interest in people with novel menu options like her cashew milk range. Now a few years on, Wonderbar has a lot more on its menu and is well worth a visit at the Good Market.
Calorie Counter
We're not very certain if Calorie Counter can be classified as a startup, but since we're speaking of health food and Colombo, we couldn't leave this one out.
Probably the first of its kind to hit the foodie scene in Colombo, Calorie Counter is exactly what its name implies. This innovative health food restaurant does more than simply offer wholesome menu options ‒ it actually allows you to count the calories in each serving you have!
It is this novel concept that has gained Calorie Counter such an impressive clientele in Colombo; that plus a pretty extraordinary menu featuring everything from breakfast options and grilled items to desserts and juices, each choice displaying the number of calories contained in a serving. Founder Duaine Peiris freely shares the inspiration behind his establishment on the Calorie Counter website as well as in the restaurant itself.
According to his story, it was the death of a close family member that made him realise the importance of taking care of oneself and living a healthy lifestyle. Immediately abandoning his old "live for the day" slapdash standard of living, he set about turning over a new leaf and making great changes in his way of life, frequenting the gym and switching to a healthy diet. However, this new road to eating and living healthy posed a considerable problem when it came to food.
"Apart from home," he writes. "I could not zero in on even one outlet that would give me a proper healthy meal. I began my research. What should I eat in a day to balance my lifestyle and give me the optimum mix of carbohydrates, proteins and vegetables? Home became my laboratory, and slowly but surely, with the support of my wife, our menu evolved into a healthy and wholesome spread."
It was apparently then that he hit upon the idea of sharing what he had learned, and of helping other people too to live and eat healthily and responsibly. Thus inspired, he set about establishing Calorie Counter, which now thrives as a popular health food restaurant in Colombo.
So if you feel like counting the calories in your lunch, or just having a healthy meal without piling on the pounds, you can drop in at Calorie Counter and check out its wholesome menu options at Thimbirigasyaya Road, Colombo 5.
Foodie Adventure
Unlike most home-based cooking ventures, Foodie Adventure's menu does not confine itself to a single area of specialty. Instead, it boasts a diverse range of choices, with options from grilled meats, quinoa dishes, and rice dishes to healthy juices, soups, and salads. What is truly great about this startup, however, is that while it caters to a wide range of gastronomic requirements and tries to accommodate the specific needs of its customers, its menu is largely dedicated to healthy home-cooked food.
For Jackie Jayasekera, the talented home-chef behind Foodie Adventure, cooking is a passion as well as a form of relaxation from her hectic schedule as a full-time wife and mother. "I'm a foodie at heart," explains Jackie, when we caught up with her. "I often experiment with different types of food."
According to her, it was her daughter who encouraged her to establish her little startup, knowing how passionate she was about what she put on the table every day. "Ever since then, I've been on the go with my little home cooking venture, making people happy with what makes my family happy."
Awareness of the importance of healthy eating seems to be slowly but surely increasing in Colombo and Jackie is well aware of this. In fact, her decision to dedicate a substantial part of her menu to health food was made on seeing the steady rise in the number of health-conscious people. "Since there are many health-conscious people around, I thought I should cater to that market," she explains. "Just because it is healthy food, it need not be boring too!"
And from the look of her menu, it certainly doesn't seem to be; you can check it out for yourself on the Foodie Adventure Facebook page. Jackie's healthy home-made dishes are available for take-away and delivery.
Café Kumbuk
Still only a few months old, this quaint and quirky café has entered Colombo's food scene with a bang. And one of the things that make it stand out apart from its amazing ambience, is its gearing towards healthy and sustainable living.
Shana Dandeniya had just moved back to Sri Lanka after completing her degree in Creative Advertising in London when she realised that there was a lot of scope for a new café in Colombo. A shift in the way her family and friends were eating, drinking, and treating their bodies ‒"All with such care!"‒ made her realise the importance Café Kumbuk could have in the Colombo café scene. "People are becoming increasingly aware of good produce, wanting to know how it's grown and exactly where it comes from," explains Shana. "At Café Kumbuk, we curate our suppliers carefully, making sure that all of them have a common goal: to craft quality Sri Lankan products to Sri Lankan consumers."
Café Kumbuk may not cater exclusively to health food ‒ they do have a few options that give in to sugar cravings, like their Key Lime Pie and Iced Milo ‒ but most of their menu centres on health. "Where possible, we hold back on using oils, salt, and refined white sugar," she says. "Instead of heavy unnatural oils we try to use coconut, sunflower or olive oil. We have replaced refined white sugar with kithul pani, brown sugar, and coconut sugar."  Their menu is also seasonal, which means it changes every few months to suit what produce is in season.
According to Shana, this change in menu allows them to reevaluate dishes and tweak things every now and then to make sure they are serving up something fresh, healthy and exciting. "One of our most popular items on the new menu is our vegan peanut butter granola which is served with bee pollen, chia seeds, toasted coconut flakes, fruit, and coconut cream."
Most of Café Kumbuk's juices are made with coconut water, which is well known for its health-boosting properties, and their menu also offers a range of healthy smoothies containing a variety of superfoods."Our aim is to provide food that is healthy, ingredients-wise and also in terms of portion size, without compromising on taste," says Shana.
This new café may still be on its first feet, but its healthy menu and appealing ambiance is fast gaining popularity. You can check out Café Kumbuk at Prana Lounge, Horton Place, Colombo 7.
Looking at all this, it is clear that each one of these novel health food startups is unique in their own way. Not only do they have their own distinctive ambience, menu options and quirks, but each of them also have different stories and inspirations behind their beginnings. But as different as they are, all of them serve as living proof that health food can be more than just boring, leafy salads; it can be versatile, delectable, and delicious too, if only someone took the trouble to do a little exploring and experimenting. There is no doubt that they have opened new and exciting doors in Colombo's food scene, all well worth trying out.
With contributions by Megara Tegal and Ria Rameez
Featured image courtesy: culinarynutrition.com