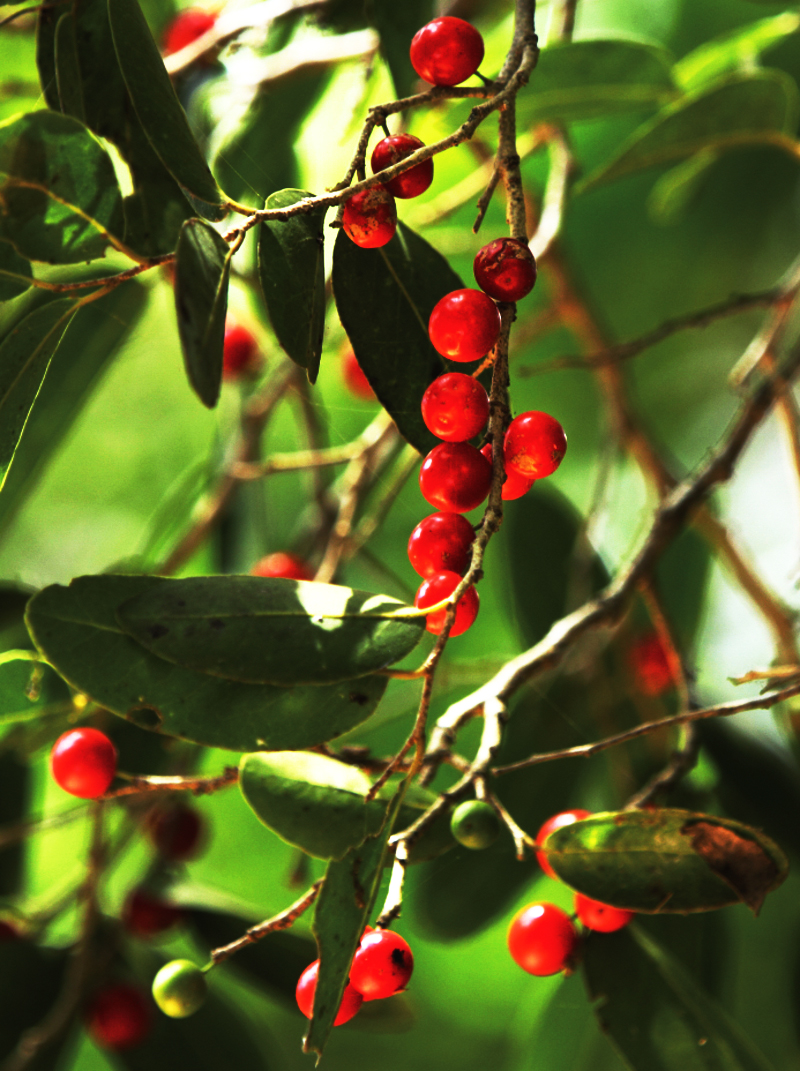 If you've lived on the island a fair amount of time, chances are you've sunk your teeth into some luscious tropical goodness. Whether it is the juicy yellow mango served with ice cream in your dessert or the rotund rambutan eaten by the bagfuls during 'season', Sri Lanka has her share of the region's fruit basket.
But have you ever wondered where your fruit came from? While some fruits are endemic to Sri Lanka, others originated from countries as far out as Mexico (cashew), and of course, from our regional neighbours India, Burma, and Malaysia.
Research indicates that Sri Lanka is home to about 3,368 plant species belonging 1,294 genera, with 132 families identified. Of these, about 800 are endemic to Sri Lanka. Here are a few of the fruits endemic to Sri Lanka, that you'd be hard-pressed to find elsewhere.
Sri Lanka Wild Mango
Also known as Mangifera zeylanica, the Sri Lanka Wild Mango belongs to the Anacardiaceae family and is known locally as aetamba in Sinhalese and kaddu-ma in Tamil.
The tree, which grows in the lowlands in moist and dry regions, is large and has a rough bark. Its leaves are ovate or oblong and its flowers smooth.
The Sri Lanka Wild Mango tree is not cultivated but is scattered among native plants. The fruit is eaten by villagers and the soft wood used for making tea cases and other similar knick-knacks.
Hal
Vateria copallifera, known in Sinhalese as hal, is a tree belonging to the Dipterocarpaceae family. Currently on the 2008  IUCN Red List of Threatened Species*, the tree can grow up to about 40 metres tall with a 4-metre girth under forest conditions. It grows mainly in the wet zone, between Colombo, Kandy, and Matara, and its fruit—an oblong nut—is ground and added to rice flour.
The fruit must be washed to remove a bitter taste—in the villages, traditionally, the fruit was put in a gunny bag and steamed for up to a day to get rid of the taste. The ground, dried fruit that is added to rice flour can be used for a variety of foods including pittu.
The wood from the hal tree is also used for a variety of purposes—most notably for the making of tea cases. The resin from the tree is added to pots which collect sap from coconut and kithul tapping to prevent fermentation of the sap.
Ceylon Olive
The Ceylon olive, more commonly known as veralu in Sinhalese, or veralikkai in Tamil, is endemic to Sri Lanka. Scientifically known as Elaeocarpus serratus, the Ceylon olive belongs to the Elaeaocarpaceae family of flowering plants. It is a moderate-sized tree, with a smooth bark of gray or grayish-brown that grows in the west and centre of the island. The fruit is oval, smooth, astringent when unripe, and moderately acidic when ripe. The Ceylon olive is eaten both boiled and fresh or as an achcharu (pickle).
Several other varieties of the Ceylon olive prevail; gal veralu, nil veralu, thiththa veralu (Elaeocarpus amoenus), and pol veralu being some of these.
Weera
Drypetes sepiaria, known as Weera in Sinhalese and'Virai or Weerapalam in Tamil is a moderately large tree belonging to the Putranjivaceae family. Its bark is pale gray or dull white and leaves are glossy green. Its bright red fruit is popular with both humans and bears. The Weera fruit is best eaten fresh and is sweet to taste. It is not cultivated, but grows wild in forests and scrublands.
Ceylon Breadfruit
Artocarpus nobilis, or Ceylon breadfruit, is a tree belonging to the Moraceae family of flowering plants. The fruit is known in Sinhala as del, wal-del, baedi-del, or hingala-del and in Tamil as aresini-pilaka or asiri-pillakai.
The tree is large, stout and can grow up to about 25 metres in height, and its leaves are large and bright green. It is the fruit and seeds of the Ceylon breadfruit that is eaten—the fruit is boiled and the seeds roasted. The fruit is popular among locals.
Wild Date
Phoenix zeylanica, known in Sinhalese as indi or wal-indi, and in Tamil as iichchampalam is a tree belonging to the family Palme. The plant is very common in the moist low-country and especially along the Southern coast of the island. The fruit and the cabbage are eaten and the rest of the plant discarded.
The plant can grow to up to 5 metres and the trunk is covered with irregularly arranged long leaflets forming a 'wicker' pattern. Its fruit is ovoid, purplish-black, and sweet to taste.
Ceylon Gooseberry
Dovyalis hebecarpa, or ketambilla is a shrub of the family Dovyalis, native to Sri Lanka. Known as the Ceylon gooseberry, Dovyalis hebecarpa is a small tree that grows to about 6 metres tall. The fruit that is also referred to as a 'tropical apricot' is most often used in jellies and jams.
The fruit is medium sized, orange when unripe, and purple when mature. The fruit has a thin, velvety skin and is bitter at first taste, giving way to a mildly acidic flesh. The fruit is rich in vitamins and minerals and high in antioxidants.
Cover: Drypetes sepiaria. Image courtesy: serendib.btoptions.lk