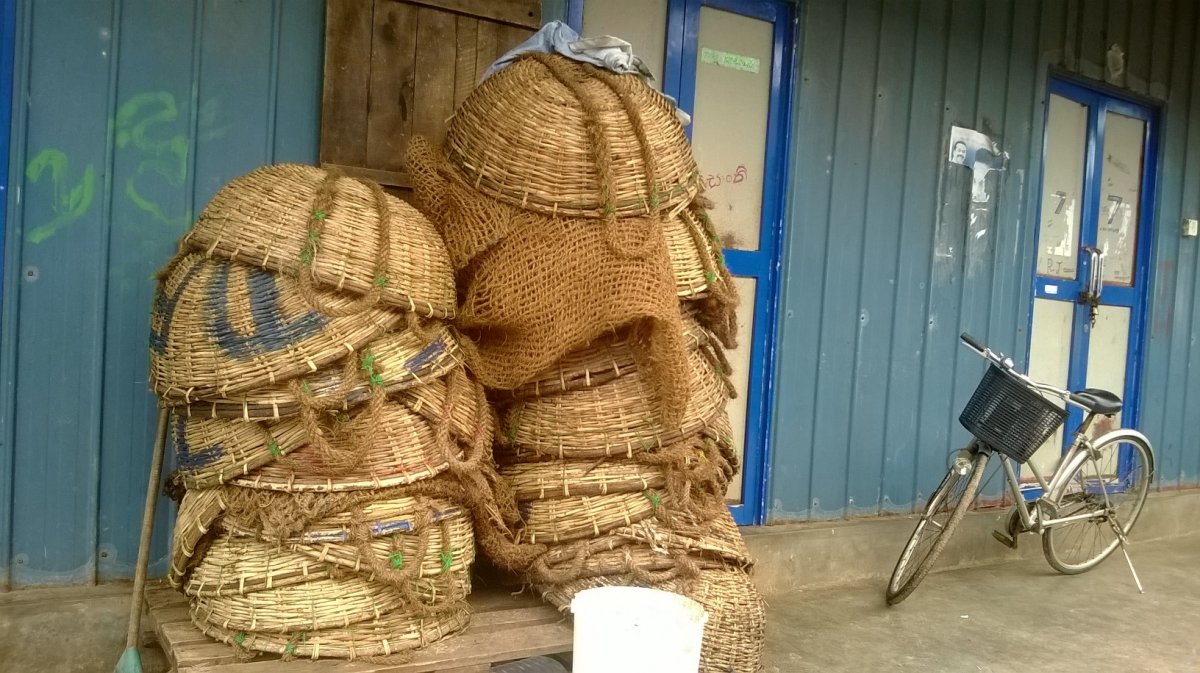 The Negombo fish market is a bustling place. Wandering through it you'll find everything from live crab to stingray and prawns. Vendors will vie for your attention, yelling out prices as you walk past. It's a chaotic yet colourful scenery
On Sundays though, the gates to the market are barred and all is relatively quiet. Walk on to the stretch of beach beyond the market, and you'll see rows of gleaming fish laid out to dry.
Bernard, a fisherman himself, lets us in on the process behind the drying. First the fish- tuna, mackerel, sometimes shark- are cured in salt, and then laid out in rows on top of coir netting. The salt helps to prevent attacks from greedy crows; though this doesn't always work as we observed.
After a day of drying, the fish are flipped over by hand so that both sides are evenly dried. The whole process takes three days of painstaking work. The drying process continues through rain or shine, with plastic sheets covering the fish on stormy days. Of course, all of this is in addition to the effort of catching and selling fresh seafood each morning; often before we even wake up for the day.
It's a lot of effort with not much reward. The fishermen at the Negombo market informed us that they can expect to earn just Rs. 30,000; and that's on a good day. Some days, they come home with nothing. It's a difficult prospect to face, particularly when you have a family to feed.
Sunday is the unofficial day off for most of the fishermen (most of whom are Catholic.) This is the day when they go to church and spend time with their families. A small group of Muslim fishermen do go out to sea on Sunday, taking Friday off instead, as Bernard explains. There is no sense of animosity in his tone – there is no trace of the communal violence that has been sweeping the island of late. Instead, all of the fishermen are gathered together, some here to check their nets, their boats, or their lines of dry fish, even on their day off as one community.
The Negombo market is well worth a visit if you're in the area, not just for the chance of getting some fresh seafood, but also because it gives you a whole new perspective to the contents of your lunch packet. Turns out the dry fish on your plate took days to prepare – so think twice before tossing it out.