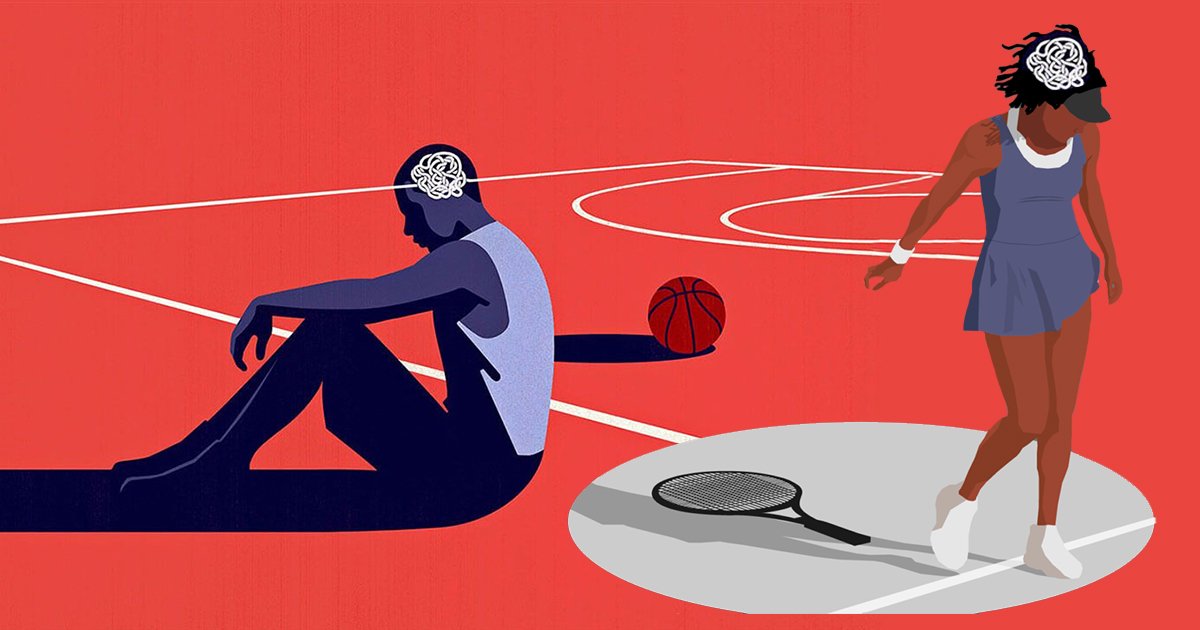 When it comes to sports, all those involved — athletes, sponsors and spectators — tend to focus largely on the physical aspects, with mental health taking a backseat. Yet, this is an issue of increasing concern. According to a 2019 consensus statement released by the International Olympic Committee (IOC), up to 35% of elite athletes are affected by some form of mental health issue at some point in their careers. 
Although in recent times athletes like Michael Phelps and Naomi Osaka have been more open about their personal struggles, encouraging more conversation about mental health, mental health and sports is still an issue that isn't sufficiently addressed, especially in countries like Sri Lanka, where mental health itself is a difficult topic to broach. 
But, local athletes want this to change. They believe that normalising mental health challenges, changing our approach towards them and providing the required support are three ways by which Sri Lanka can better ensure healthier and improved careers for athletes.
Normalising The Conversation
Kyle Abeysinghe (21), a national swimmer and two-time silver medalist at the Commonwealth Youth Games, wants people to bear in mind that no matter how popular  or skilled athletes may be, they too are only human. He recalled one of the most widely-talked about developments at the 2020 Tokyo Olympic Games: when American gymnast Simone Biles initially withdrew from her finals citing mental health reasons — social media users had lots to say.
"On the right, you had people criticising and calling her [Biles] a quitter. On the left, you had people calling her a hero," Abeysinghe told Roar Media. "People tend to think of athletes as these strong, flawless, infallible people. Are we strong? Yes. But are we humans at the same time? Yes. Do we feel emotions positive and negative? Yes."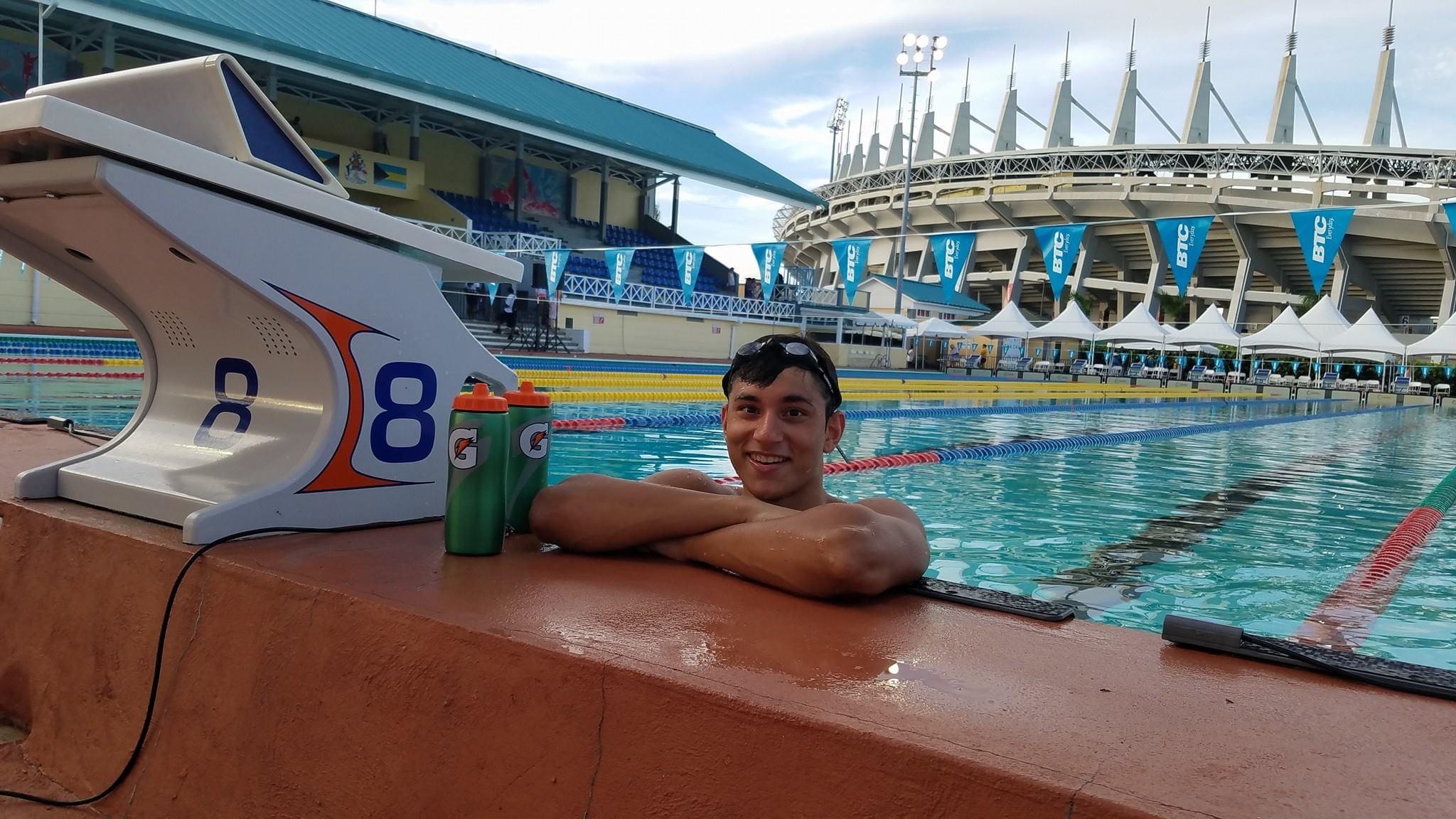 Sri Lankan-born Swedish Olympic equestrian, Mathilda Karlsson (36), too, believes mental health conversations are lacking in sports. "Even at the last Olympics, no one really talked about mental health. It wouldn't even be possible to get any support or understanding about [it]. If you say you have mental issues, they will think you're not functional, but that's not what it is. You just need a little bit more support," she told Roar Media.
The 2020 Tokyo Olympics was when the first mental health helpline — IOC Mentally Fit Helpline — was implemented by The IOC and the IOC Athletes' Commission. The helpline offered all athletes 24-hour support at the Olympic and Paralympic Games. 
Although mental health support is not something Karlsson herself seeks every day, she knows that it has helped people around her. "I have had students and friends that get very nervous, and it kind of blocks them from enjoying the sport," Karlsson said, "Getting help from [performance psychologists] has helped them a lot." 
In equestrian sports, mental health is crucial not only for the athlete's performance but also for the horse, as they tend to pick up on the rider's emotions. "It's very important before a competition that I have put myself in a good mood," Karlsson said. "If I'm confident, he [Chopin VA, her horse] is super confident. If I have the power and the strength in myself to actually control my emotions, then I also can control his emotions."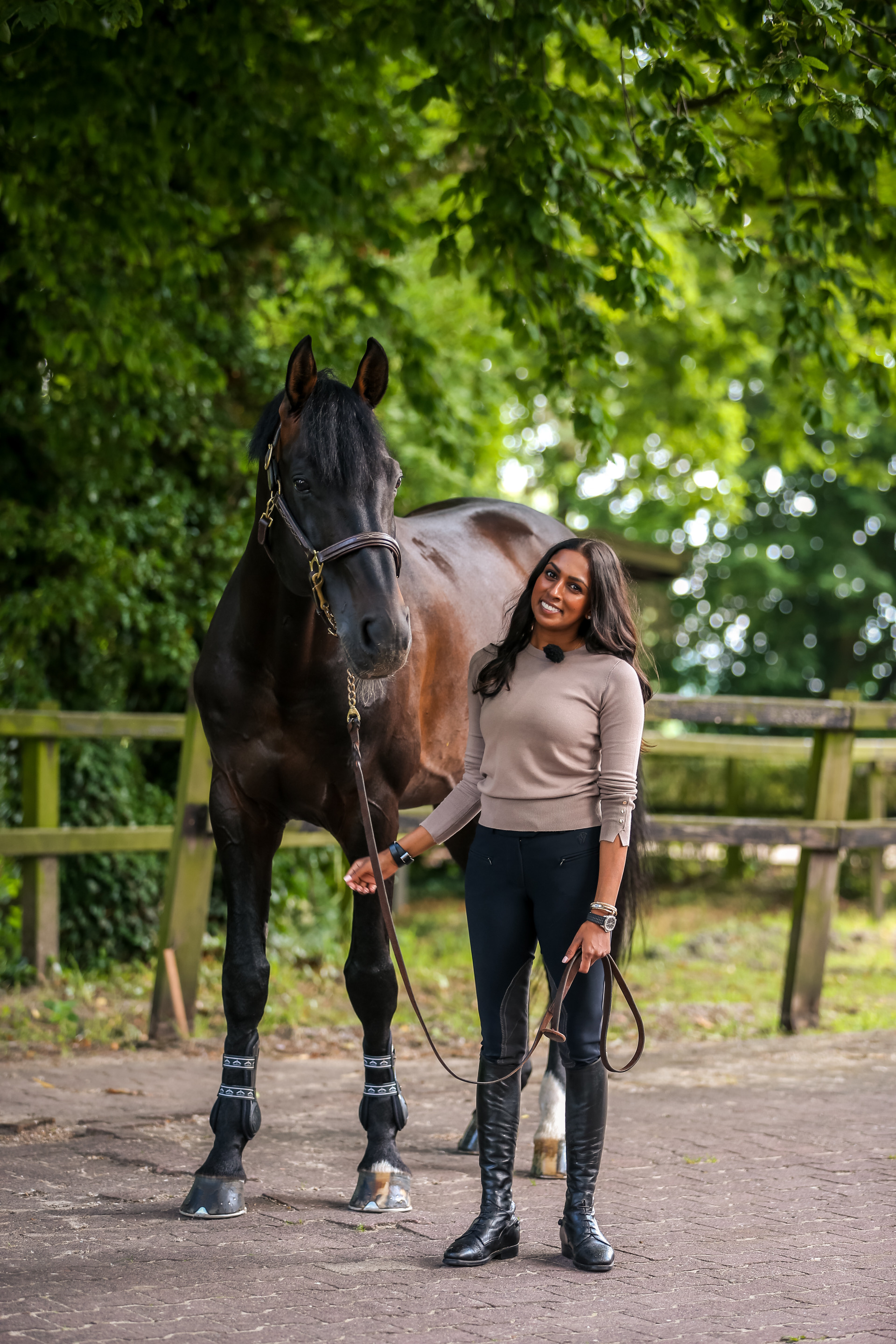 Karlsson's journey to the Olympic stadium was by no means a smooth ride. Like so many athletes aiming for the Games, she faced various challenges over the years. "I wouldn't say that I wanted to give up, but obviously, my confidence was very low at times," she said. Referring to the "lows" she'd faced, Karlsson said that she was able to bounce back each time, largely thanks to a supportive team.
However, she feels that there is still a lot more that could be done to help athletes in terms of mental health support. "The world is starting to open up to the fact that there is a need for mental [health] support. Even in countries like Germany and Sweden, there is not much more mental health support than there is in Sri Lanka," Karlsson said. "There needs to be an international way of pursuing support. It shouldn't be just at the Olympics."
Tackling Stigma
It was a similar notion that led Abeysinghe to open up about his own experiences with schizophrenia. "Another part of my motivation to speak up is because I [myself] used to stigmatise mental illnesses. I'm quite honest about that. I'd never experienced mental illness in the past — so I never experienced what I go through now." Abeysinghe said. 
Having grown up in the swimming arena alongside his brothers, it wasn't until 2018 that Abeysinghe's swimming career had to take a step back; after experiencing a sequence of injuries, Abeysinghe was diagnosed with schizophrenia, which would change the trajectory of his career forever.  "My life just did a whole 180°," he said. "I had plans to go to Tokyo, to Paris and to Los Angeles —  the 2028 Olympics." Abeysinghe had already mapped out a 10-year plan to start university in January 2019 and train alongside his older brother, Matthew. "To graduate at 22, continue swimming and work a job. I had everything in mind, but things changed." 
Coming to terms with schizophrenia was a long and socially-isolating process, Abeysinghe revealed. However, after meeting several others with schizophrenia at group therapy sessions in New York, he felt a new sense of responsibility to be a voice for the unheard. "Their strength and perseverance inspired me to open up a dialogue between people and create awareness," he said.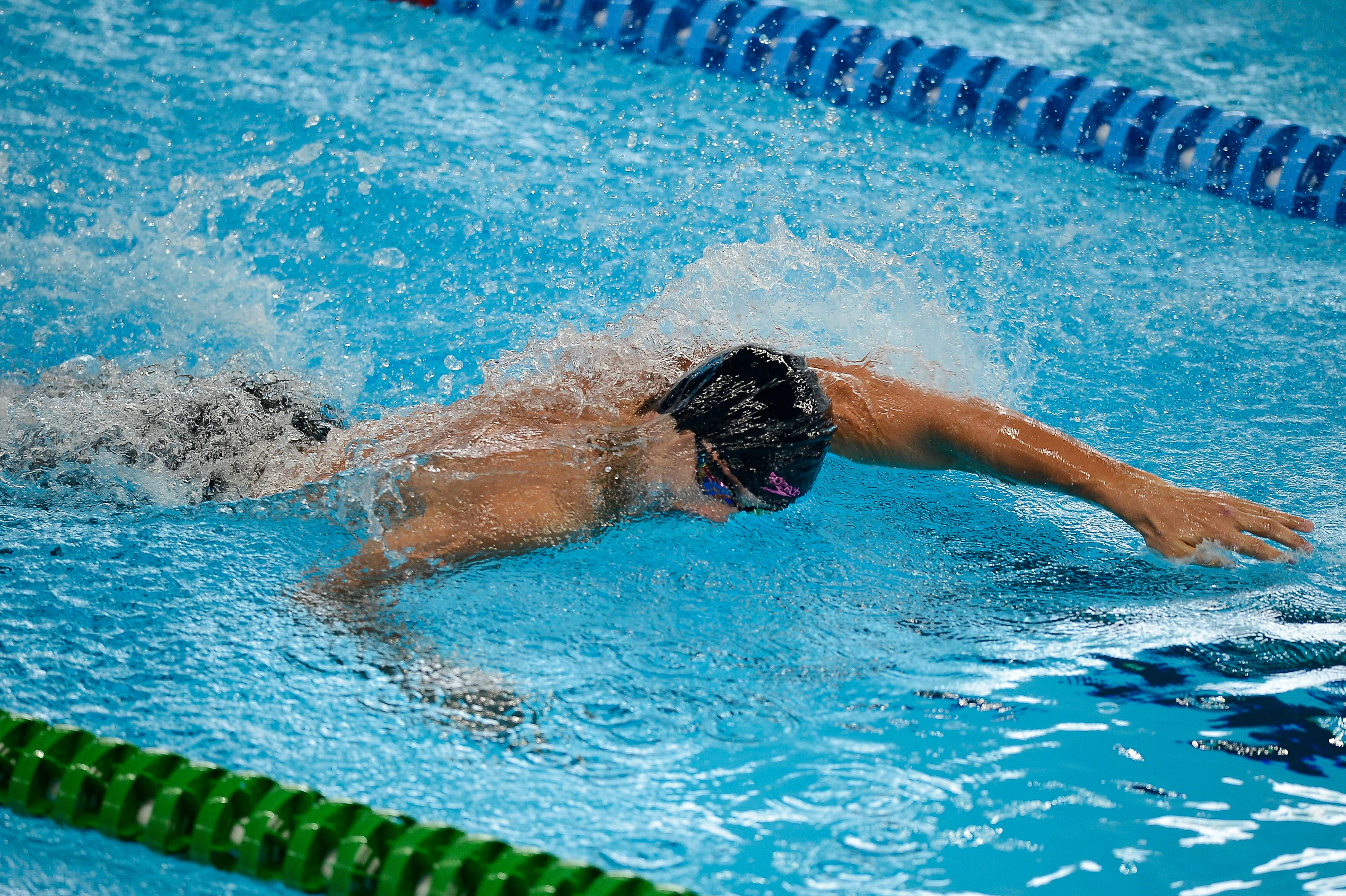 According to Dr. Sanoja Pathigoda of Sri Lanka's National Institute of Mental Health (NIMH), the most common mental health-related issues faced by athletes are anxiety, depression, over-training, eating disorders and prevalent substance-use disorders. "Schizophrenia is a serious mental illness, but in Sri Lanka, all mental illnesses have the same weight of stigma, so there is no difference among [what is more stigmatised than the other]," she explained. Unfortunately, sports psychiatry is a field that does not receive much attention in Sri Lanka. According to Dr. Pathigoda, no formal research has been locally conducted into mental health issues unique to athletes. Such research could be helpful in creating systems to encourage athletes to reach out for help, she said.
Meanwhile, Abeysinghe was clear that one thing that helped him get back on his feet was the support he received from family. However, he cautioned, reaching out to others sometimes requires one to come to terms with things first themselves. "My advice to them would be to take your time with the process," Abeysinghe said, adding that the best way to help people understand is through open conversations and seeking professional help. 
On his road to recovery, Abeysinghe has ventured back into swimming. "My last experience in the pool didn't go very well and it actually traumatised me for a while. So, for a long time, I wasn't even able to get into a pool recreationally," he explained. But he hasn't given up hope; his main goal right now is to get back into shape, and although he would love to represent Sri Lanka again one day, "I'm trying to take it day by day," he said. 
Managing The Pressure
Athletes, in general, go through intense pressure during training. Years of blood, sweat, and tears are put in for a one or two-minute race that requires immense mental resilience. 
"Any athlete at a high level will go through emotional pressure during preparation, " cricket coach and former captain of the Sri Lankan national team, Mahela Jayawardena explained to Roar. "It all depends on the situation and pressure. Expectations equal pressure. The only way to control that is to have self-discipline, to understand their sacrifice and outcomes. And one of the critical ways of overcoming burnout is through workload management, Jayawardena explained.
A common problem in Sri Lanka is parents pushing children to achieve unrealistic goals — and this applies to sports, too. There is a certain amount of pressure on talented youngsters to become elite athletes within a limited period of time. This eventually leads to the point of burnout, where the child starts disliking the sport. Karlsson explained that in her case, it was her own aspirations and her resilient nature that brought her to the Olympic stadium — not anyone else's. "It's very difficult when it's other people telling you what to do," she said. 
Young athletes need to be encouraged to find a balance between activities and rest. "Parents in Sri Lanka need to allow their children to blossom," said Abeysinghe. Although he was once criticised for being the "slowest Abeysinghe", he gradually worked his way through to the top of the swimming game by the age of 17. "My coaches allowed me to be a child because I was," he said. 
Coping Mechanisms 
Karlsson and Abesyinghe have each developed their own coping mechanisms to deal with the pressure. For Karlsson, being around horses helps relieve stress: "It does take the thoughts away from all negativity in the world, sometimes," she said. The emotive benefits of horse-riding are substantial. Over the years, horse riding has been scientifically proven to be a valuable tool in psychotherapy. The Equine-Assisted Activities and Therapies (EAAT) programme focuses on Hippotherapy and Equine-Assisted Psychotherapy. Hippotherapy treats neurodevelopmental or developmental disorders, including cerebral palsy, autism, and ADHD. On the other hand, Equine-Assisted Psychotherapy utilises caring and handling horses to build communication skills, trust, boundaries, and impulse control.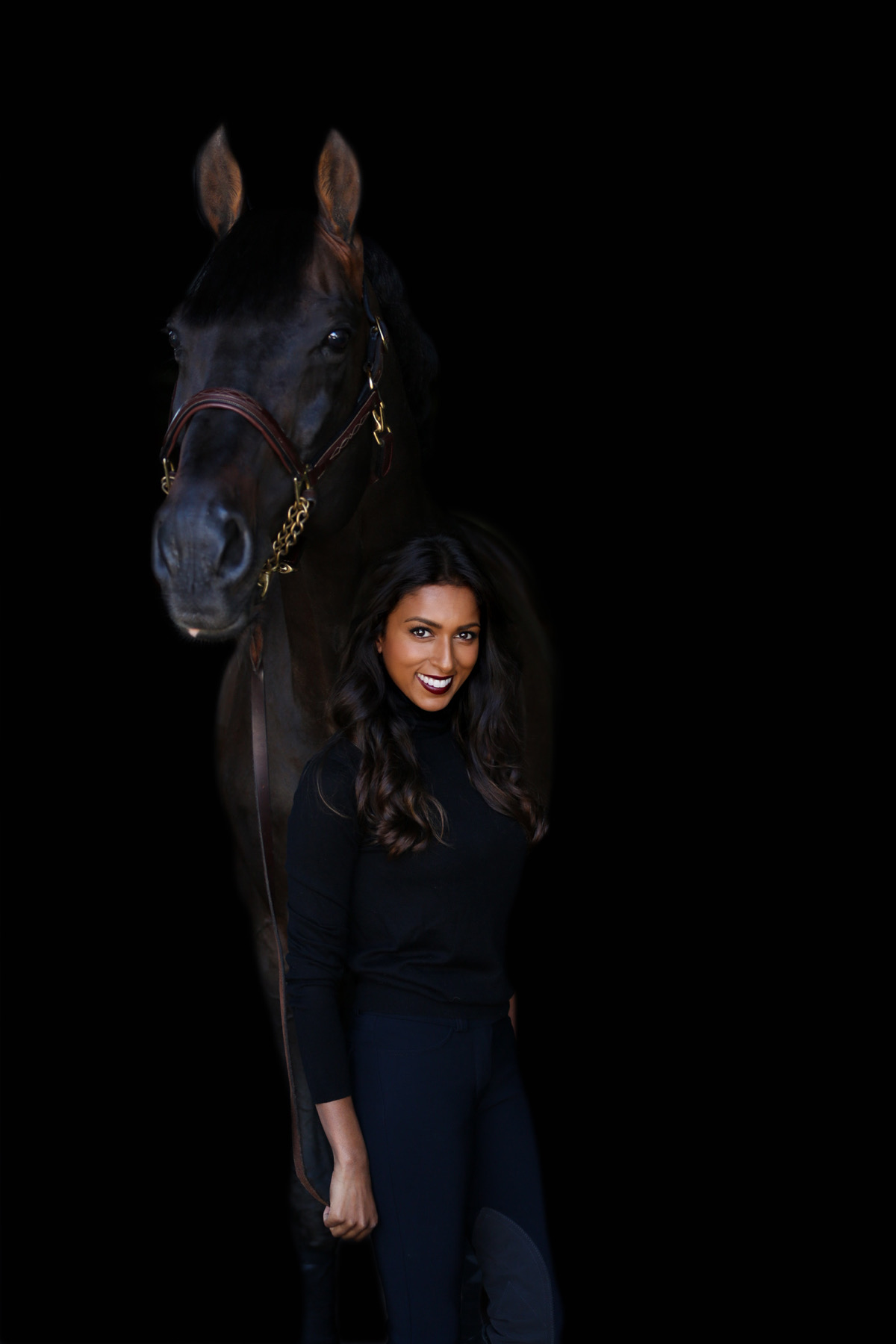 As for Abeysinghe, growing up, his coping mechanism was reading. "When I was first diagnosed with schizophrenia, I had so much time on my hands and nothing to do. So I tried my hand at writing," he said. Abeysinghe, who currently works as a freelance writer, added that another coping mechanism he turns to is journaling. "I write down all of the negative feelings that I have. Then I try, and self-analyse. It's a very good way of recognising where you are in the moment," he explained.
Besides making good use of creative outlets, several studies have shown that sports and physical exercise are also apt facilitators in reducing stress, depression, and anxiety. A study conducted by the University of Toronto showed that students' involvement in school sport during adolescence was a statistically significant predictor of lower depression symptoms and lower perceived stress in young adulthood.
Both Karlsson and Abeysinghe endorse physical exercise as a coping mechanism. 
Meanwhile, being a public figure on social media brings its own set of challenges, in the form of harsh criticism and unwarranted comments. Therefore, Karlsson says filtering out the noise is essential. "There will always be people not thinking in the same direction as you do," she said. As with any other sport, this year's Olympic athletes too faced a handful of criticism online for their performance. 
Fazil Marija, former rugby union player, national captain and now head coach of Kandy SC, recalled that he, too, used to face a lot of negative comments when he was not playing well. "Every athlete has a downfall, and the best thing to do is not read the comments. Just think positive, work hard and improve week by week."
Coaches Can Help
Both Karlsson and Abeysinghe underscored the importance of having a proper mental health support system in place for local athletes — and coaches agree. 
"Addressing mental health, in general, is not very big in Sri Lanka, and it's unknown to most athletes," said Marija. To address this issue, Marija has conducted workshops to educate people on the topic, in collaboration with the NIMH and then get experienced players in various fields such as cricket and rugby to come and speak about their mental health and how they handled and overcame certain situations.
"I would talk about mental health freely with other players so that they will be comfortable to express if they are unable to cope," explained Marija further.  Jayawardena, meanwhile, believes that getting to know the athlete well is of importance, prior to approaching the topic of mental health, as each person may feel differently about it.  However, he also pointed out that getting professional help was best if a coach doesn't have the experience to help an athlete.
"Hopefully, we can create opportunities for this field to grow and encourage universities to add programmes to develop the skills [in sports psychology]," he added.
The NIMH currently conducts various awareness programmes to increase the public's mental health literacy and reduce stigma around mental illness. In that regard, the most straightforward approach to mental health in sports would be through open conversations, the implementation of programmes and conducting research into how sports psychiatry in Sri Lanka can be developed. It would also go a long way to be mindful of how we (as spectators) react and respond to sporting events, and the athletes who make them possible.