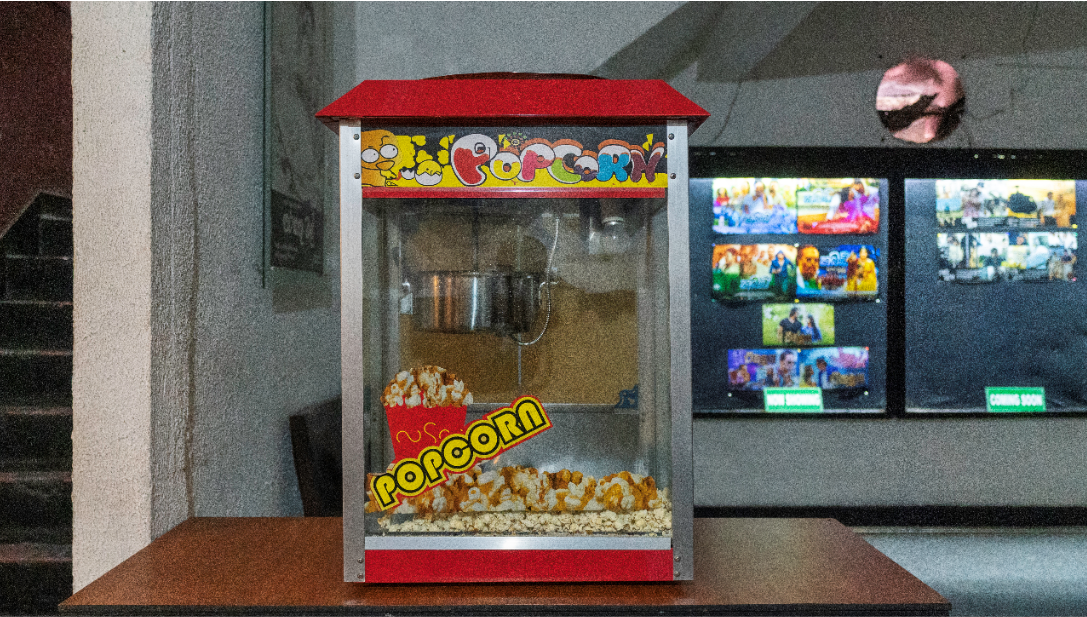 This is the second in a series of photostories illustrating the history and decline of Colombo's "adult film" cinemas. The popularity of these cinemas peaked in the 1980s and '90s, as imported pornographic movies proved popular with local audiences and guaranteed profits for film halls. With time, increased social conservatism and the widespread availability of "adults–only" content online sent these cinemas teetering to the brink of dissolution, where many still remain. The first of the series can be read here.
There are five audience members for Ritz Cinema's afternoon show, and three of them are late. Rushing up the curved staircase, they buy tickets from an employee who issues them little chits of paper in exchange for cash, then ushers them into the theatre through a pair of double doors, allowing small snippets of sound effects from an action movie to escape into the lobby every time they are jerked open and swing shut. The manager tells us we are not allowed into the theatre, so we pace around the lobby and wait for someone to answer our questions.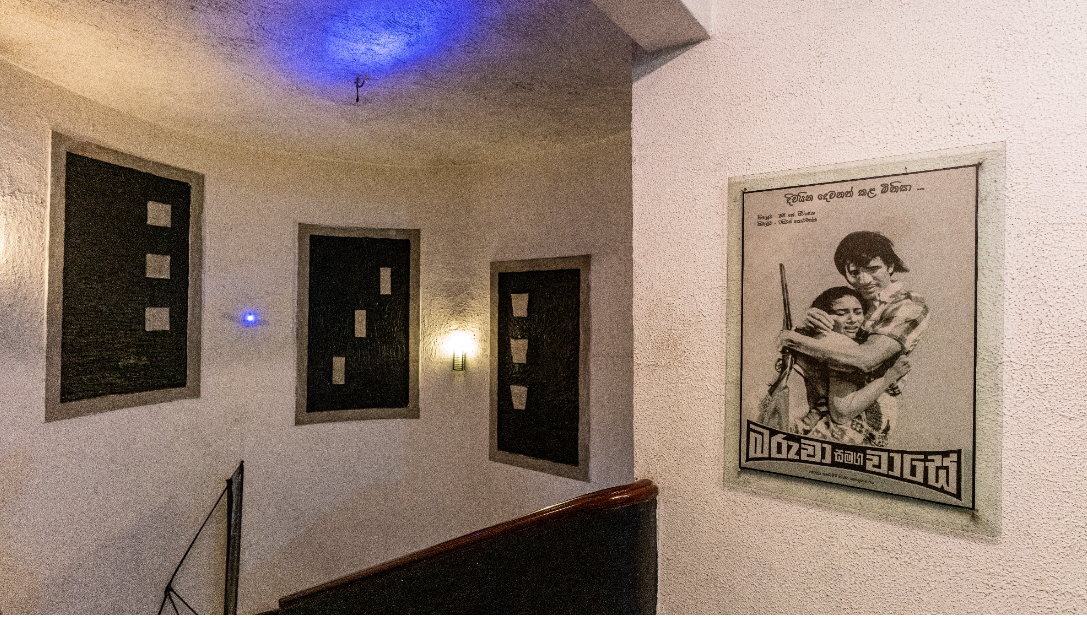 The lobby's centrepiece is a red and silver popcorn machine set on a brown desk, a makeshift concession stand. Movie posters are pinned inside two glass cases behind it, one labeled 'Showing Now' and the other, 'Coming Soon'. Films in the latter category, according to cinema owner Rakith Sugathadasa, may already be irrelevant. 
"Because of the COVID situation, we've been pushing film [releases] back for more than a year now. A film is made in a certain time period, and it covers all these political and social issues, and after a while they lose their appeal," he said. Sugathadasa, who is also the Managing Director of Lanka Film Distributors Pvt. Limited, says there is currently a backlog of a hundred or so films waiting to be released. "There are a lot of really good films just lying there," he said.
The Ritz now screens mainly family movies and comedies, as well as Buddhist cultural films, which Sugathadasa notes are particularly popular. That Ritz has survived this long into the pandemic is in itself a miracle, as cinemas that screen primarily to Sinhala and Tamil audiences have faced closures across the island in the past year and a half. 
"Before COVID, around January or February last year, we had almost 200 cinemas operating all over the island," Sugathadasa said. "After the first lockdown, during which cinemas were closed for three months, about 50 cinemas closed down. After the second wave — when cinemas were closed again from October to January — another 50 cinemas closed down. Now there's less than 100 cinemas left in the entire island."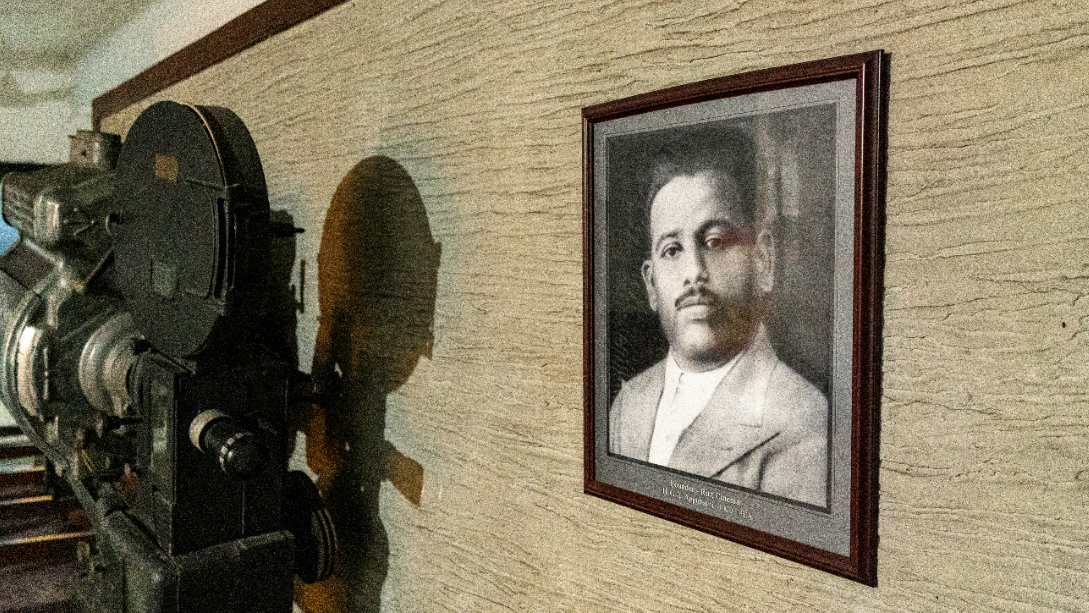 The Ritz was built in 1959 and opened as 'Rex Cinema' in 1960 by Sugathadasa's grandfather, H.G.T. Appuhami, who passed away only a few months later. Leased out until 1980, the cinema was then run by Sugathadasa's father. "Since then, until he passed away in 2007, it was one of the most successful and one of the highest-earning Sinhala-film cinemas in the island," Sugathadasa said
Over its many years under various management, the cinema screened a wide range of movies. "Upto 1980, it was mainly Hindi films, and from 1980 to about 2007, it was a mix — mostly Sinhala, though," Sugathadasa told us. "Even now, it's the same: Sinhala, Tamil, Hindi. We showed a handful of [imported] English films, but now the projectors we have are not capable of running those."
In the late '90s and early 2000s, the Sinhala film industry saw a sudden influx of adult films. Sugathadasa reckons their popularity had more to do with an easy opportunity to make a profit than any kind of demand for adult content. 
"The thing with those films was that the production cost was really low, they didn't have much of a budget, so whatever they made, they made money. We had an okay collection, but whatever said and done, family movies and children's films were the ones that actually made money," he said. 
In the long-term, however, according to Sugathadasa, the Sinhala film industry is still suffering the after-effects of that period of popularity for locally-made adult content. "I think it was one of the reasons why people moved away from Sinhala films," he said. "Unless it's a really good Sinhala film, it's very hard to get the public back to the cinema these days. We usually only have one or maybe two good films a year."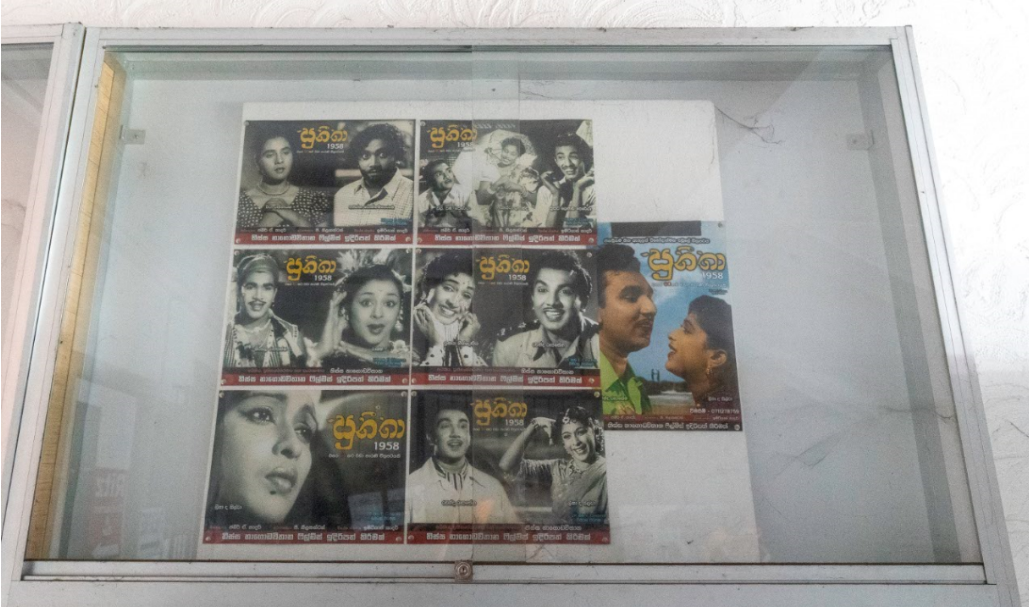 The final nail in the coffin for the local adult film industry seems to have come less than a decade ago. "There was a rule under the government in 2012, where they banned imports of all foreign films with adult content, plus the film corporation and the censor board completely rejected all Sinhala adult films," Sugathadasa said. Cinemas were allowed to screen movies that had already been released or brought into the country, but banned from screening anything new. 
"So after a while, that died down. And there were certain cinemas that were branded as 'adult-film centres', and once the adult films stopped, those cinemas automatically closed down."
Ritz has always had its staples of family films and crowd-pleasing comedies to fall back on, but it has become increasingly clear in the past year that this may not be enough for the cinema, nor for the local film industry as a whole. Discussions with the Ministry of Cultural Affairs and the National Film Corporation about relief measures for struggling cinemas have been futile, Sugathadasa said. "I know that this is a dying industry, and the government may not be earning a huge amount of money through it, but I still think it should be given at least a little more thought," he added.
"Sri Lanka has always had a really popular film-going culture. But at the end of the day, it's an industry. There are thousands of people working in it, and there are thousands of families who are reliant on it. That's how I view it."