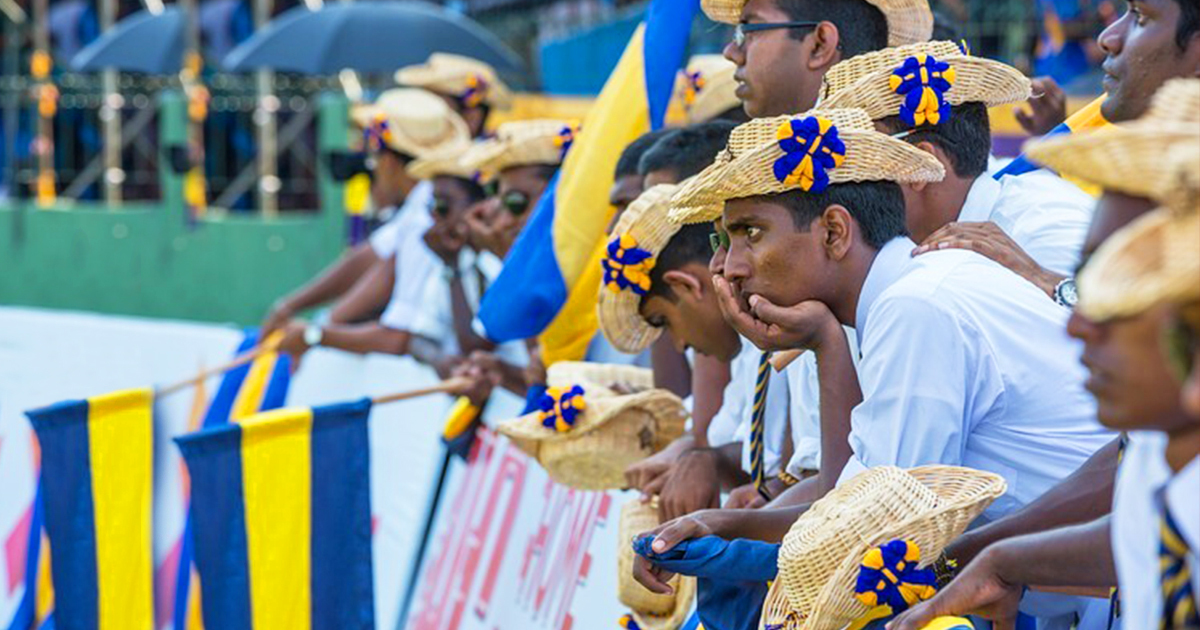 Two weeks into March 2020, a little more than a month after Sri Lanka identified its first case of COVID-19, the annual three-day cricket match between Royal College, Colombo and S. Thomas' College, Mt. Lavinia went ahead with no restrictions in place. On social media in particular, frustration at the potential of the event to accelerate the spread of the virus was met with prideful reminders of the match's uninterrupted 141-year history. Two days after the encounter ended in a draw, an attendee tested positive for the virus, forcing several others who were there to self-quarantine and earning the match's organisers a presidential reprimand. In March 2021, all 'Big Matches' were postponed indefinitely.
"It's called March Madness, so it is a kind of madness," said Kavindu Pathiratne (19), current vice-captain of the Royal College cricket team. "From the beginning of the season, we always take it match by match — but the Big Match is always at the back of our heads. Nobody comes to see any of the other matches, they all come to see the Big Match." 
"It's big. It's huge," agreed Anuda Jayaweera (19), an opening batsman for Ananda College. "In Colombo, it's a big deal — you can ask anyone." 
The status of Big Matches — a total 34, played between 68 boys' schools across the island — as an enduring element of modern Sri Lankan culture is undeniable. The yearly demonstrations of school spirit and postured rivalries are simultaneously high-stakes sporting event and convenient school reunion, depending on who you ask. For the young men playing for their schools, making the first XI is often one of the defining moments of their careers, and of their lives. This year, many of them — particularly those in their final year of school, like Pathiratne and Jayaweera — may miss it.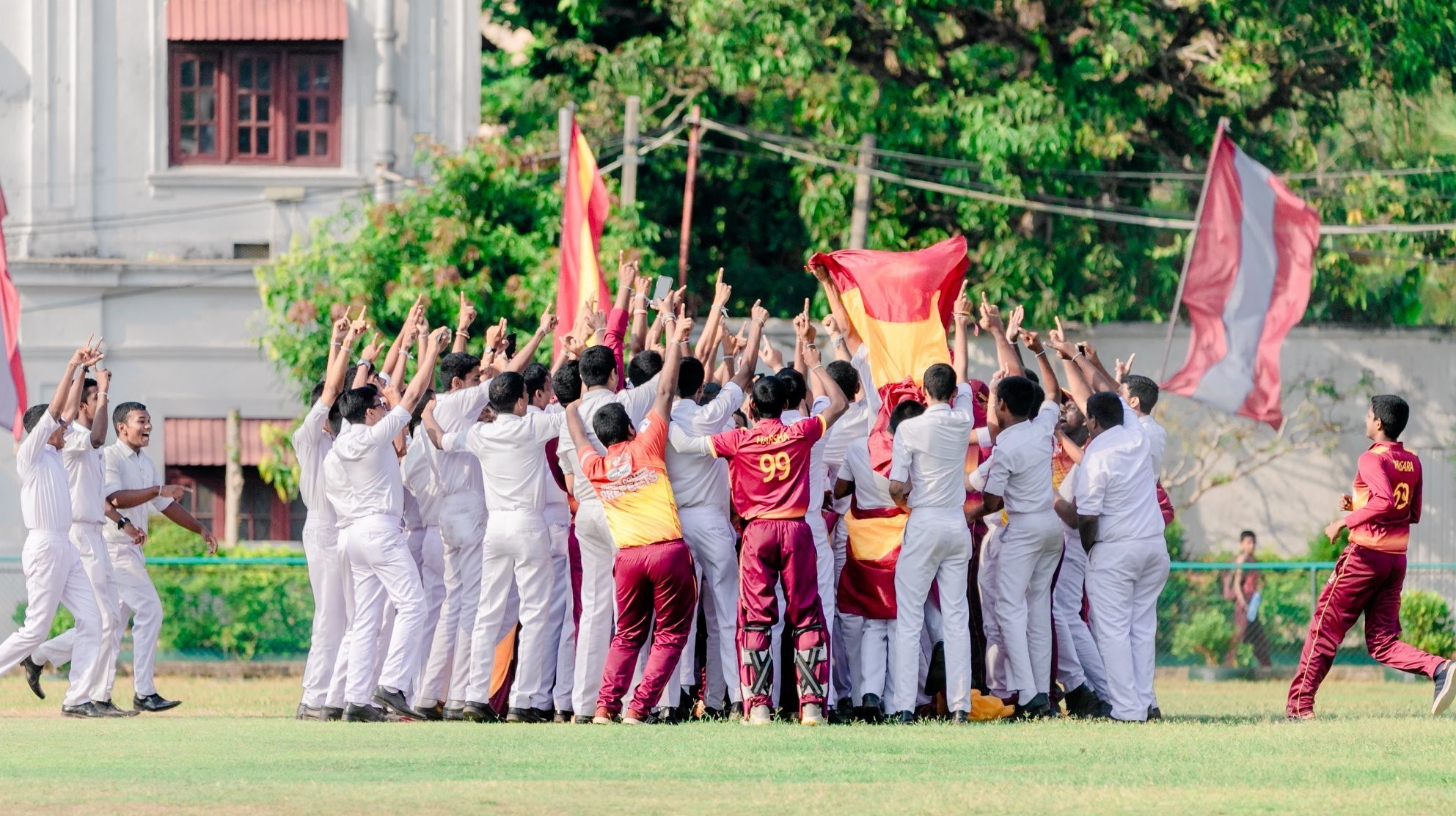 'One of the biggest events of my career'
"Before coronavirus, it was all cricket for me," Jayaweera explained. "Even if I did go to school, I didn't go to my classes, I was just in the grounds — practising with my friends, just staying in the cricket room. That doesn't mean I don't study, I do study, but I just like to play cricket," he added. 
"My father was very much into cricket, so from small days he has been encouraging me," said Nipunaka Fonseka (19), current captain of the St. Peter's College cricket team. "And this year is my chance to captain a Big Match, and it's a huge deal. My father — he's also a Peterite — is eagerly waiting, and his friends, and my friends. I would say it's one of the biggest events of my career until now, if this goes ahead."
Both Ananda and St. Peter's are yet to announce rescheduled dates for their respective Big Matches. All cricket events island-wide that were postponed in March have been delayed further as a result of the ongoing third wave of COVID-19. "As far as the Joe-Pete is concerned, both schools' organising committees are currently positive about it, and they're looking at rescheduling. Currently, there's not a particular date, but we are all hopeful and awaiting dates to be confirmed," said Fonseka.
The Royal-Thomian has been scheduled for early September, the only Big Match to announce its rescheduled dates so far. The match was initially rescheduled to take place in May, but further postponed when four players tested positive for COVID-19. "We planned everything two and a half months ago, and then we had to go back home," said Pathiratne. "This time, hopefully, it will happen."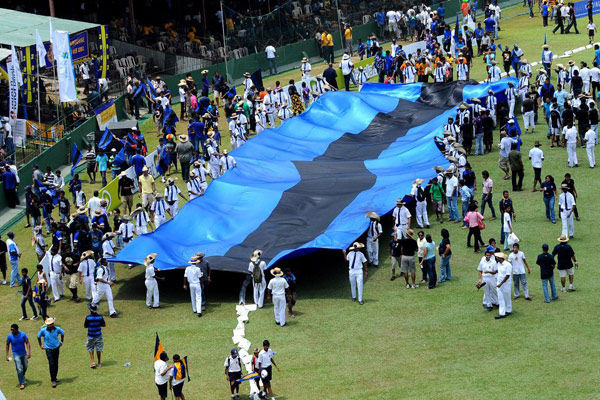 'It's not enough time'
Despite the uncertainty surrounding the matches, some form of training has continued, albeit adapted to the circumstances. "We have online fitness sessions on Zoom, just to be ready, but the batting and bowling — there's not much that's been going on since we can't go to public places and practise as a team because of the COVID guidelines," said Jayaweera, "And for the people in their last year, who have A-Levels, we've been focusing on our academics these [past] few months. We just do regular workouts in our homes."
Following the announcement of their rescheduled match dates, the Royal College team began in-person practices at the end of July. "It's not enough time," Pathiratne said of having to prepare for a Big Match at such short notice after months of solely online fitness and conditioning sessions. "Normally, it's a six-month-long season. Now, we have to do it in one and a half months — if you take the Saturdays and Sundays out, it's just 20 or 25 days of practice, maybe less than that," he said.
"Of course, both teams will be under-prepared," Pathiratne continued, "So for now, we're not focusing on the Big Match, we're focusing on getting into our best game individually, and then as a team."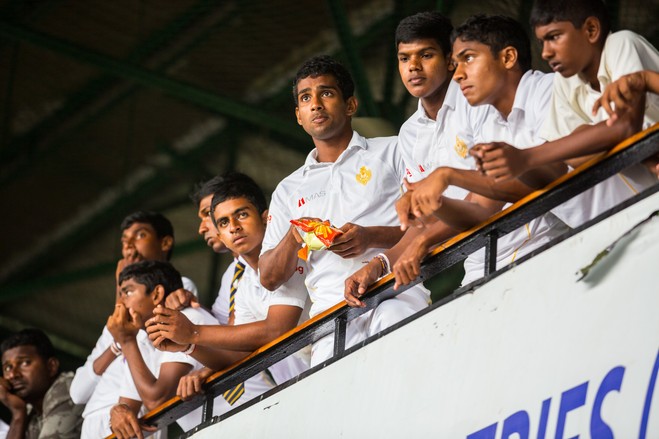 'I've played a Big Match for my school – what else do you want?'
Even if the matches do go ahead this year — most likely without spectators — the teams have already missed out on long-awaited rituals and formalities that typically precede them. "At the Annual General Meeting, which is just a day before the Big Match, they announce the captains and vice-captains of all the sports [for the coming year]," Pathiratne explained. "The loudest cheer is when the cricket captain and vice-captain are announced. So I was kind of looking forward to it, but with the situation, things changed."
For Fonseka, his only opportunity to captain a Big Match is at stake. "It's not like playing, captaining," he said, "Everyone's looking up to you to lead the team." Still, he concedes he's been luckier than most: "I've played three Big Matches and this will be my fourth, but for some, it'll be their first and only chance to play at a Big Match."
Jayaweera, too, is sentimental about the potential loss of his last opportunity to represent his school at this level. "It's sad, it's really sad. There's a board at our school, and when we get a hundred [runs], our names get printed on it. And I really wanted my name to go on there, on that board."
Still, he too was lucky enough to play last year. "It's just a once-in-a-lifetime opportunity, so I'm going to cherish that memory forever. In the future, I will always boast about that memory," he laughed, "Dude, I've played a Big Match for my school, what else do you want?"
For Pathiratne, however, it was always a question of 'when' rather than 'if'. Even when the planned dates in May were cancelled, he said, "We didn't think that it wouldn't happen. There was the whole year [left] to play the Big Match, so that was the only hope," he said.
"I don't know, I just felt like it will happen someday, because it's the Battle of the Blues. It has to happen," he laughed.