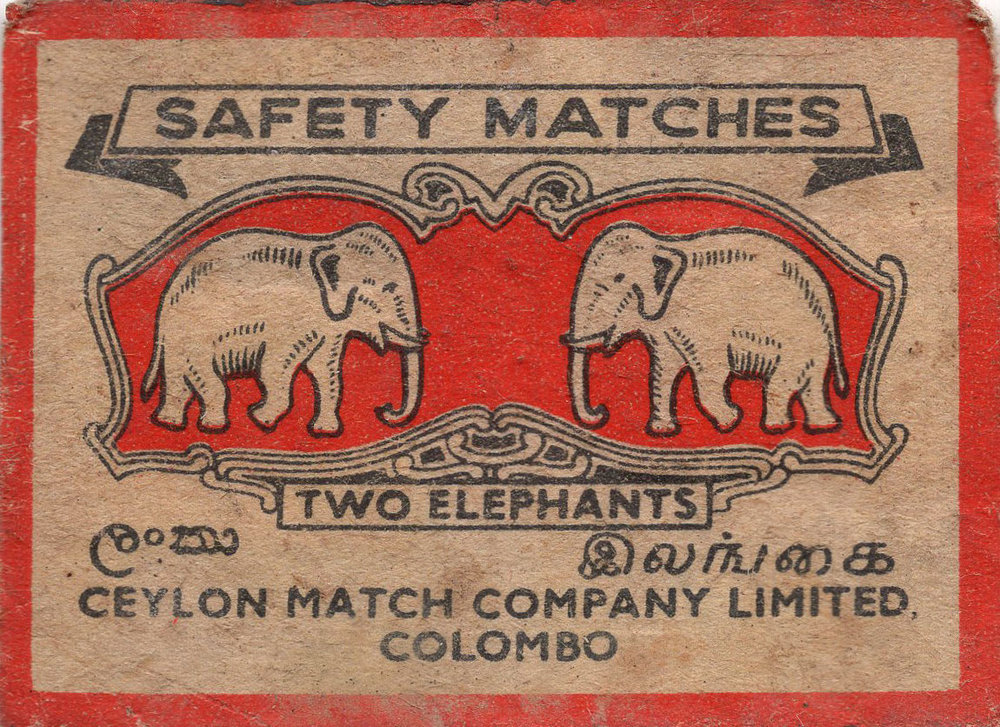 The market today is saturated with products, each competing with the other to attract potential customers. Branding, advertising and marketing work alongside businesses to grow their visibility in order to garner a larger share of the market. With a population of over 21 million, Sri Lanka has a thriving market evolving frantically to match supply with demand. But things were not always this fast-paced and competitive. Thirty, forty, fifty years ago, commerce was slower, brands fewer and life simpler. Sri Lankan were not bombarded with an influx of brands, but instead enjoyed and made do with the few they had at the time. While these brands listed below were popular at the time, they are today no more, having made room for bigger and more aggressive brands that have taken over the market. But there are many people who remember them with nostalgia, and the part they played in the landscape of their lives.
Alerics Ice Cream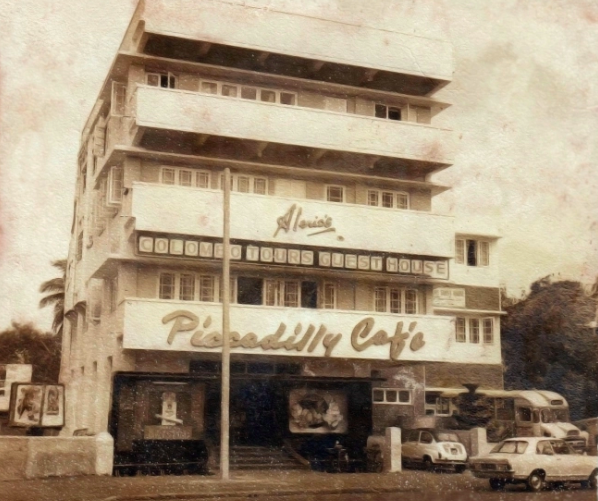 Perhaps the brand most indelibly printed on the mind is Alerics ice cream, and its 'Piccadilly Cafe', the first ice cream parlour in Sri Lanka. Alerics ice cream, which was a venture by Alerics De Silva Wimalaratne in 1949, sold a very popular 'ice chock' as well as a 'family block', which contained three flavours of ice cream, housed in a cardboard box. This was way before plastics and polythene spread its vicious tentacles over mass produced products, and treats such as the Alerics ice cream were packaged in cardboard. Ice cream was something that was still made in many homes, so going to the Piccadilly Cafe for an Alerics ice cream was considered a treat. Alerics also sold ice creams off a van that would visit carnivals, fairs and other gatherings.
Blue Band Margarine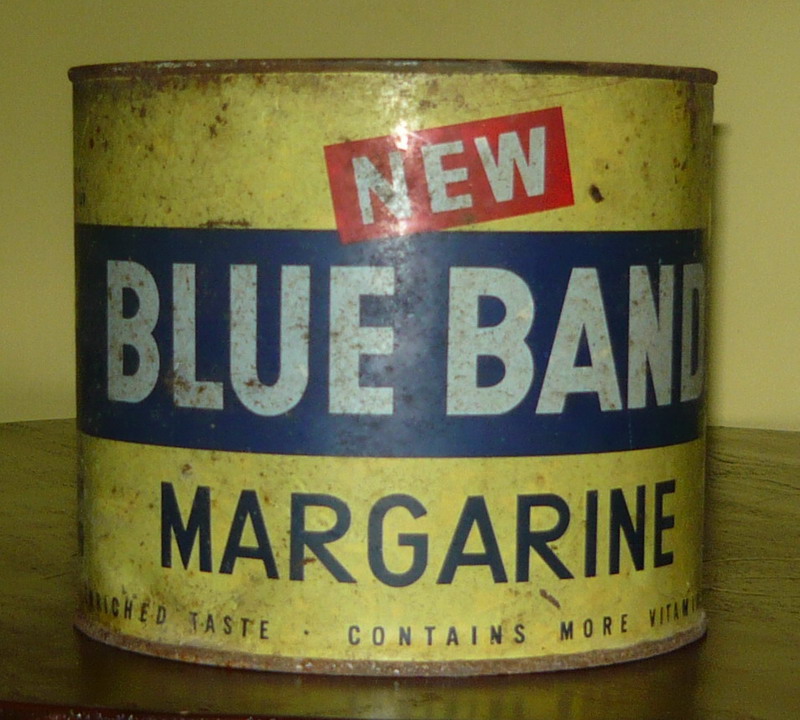 With its iconic yellow and blue marking, Blue Band margarine was the Astra of yesteryear. The margarine, that was also known by the name 'Rama', 'Country Crock' and 'Doriana' in other countries, was distributed under the brand name 'Blue Band' by Unilever in Sri Lanka. During the Sirimavo Bandaranaike era, butter was a luxury, so people made do with margarine, which to all accounts tasted like lard. The Blue Band margarine was made from vegetable oils, and professed to contain essential fats and vital vitamins A, D, and E, to "enhance children's ability to concentrate at school". Blue Band, Rama, Country Crock and Doriana products were consumed in over 65 countries at the time it was popular.
Elasto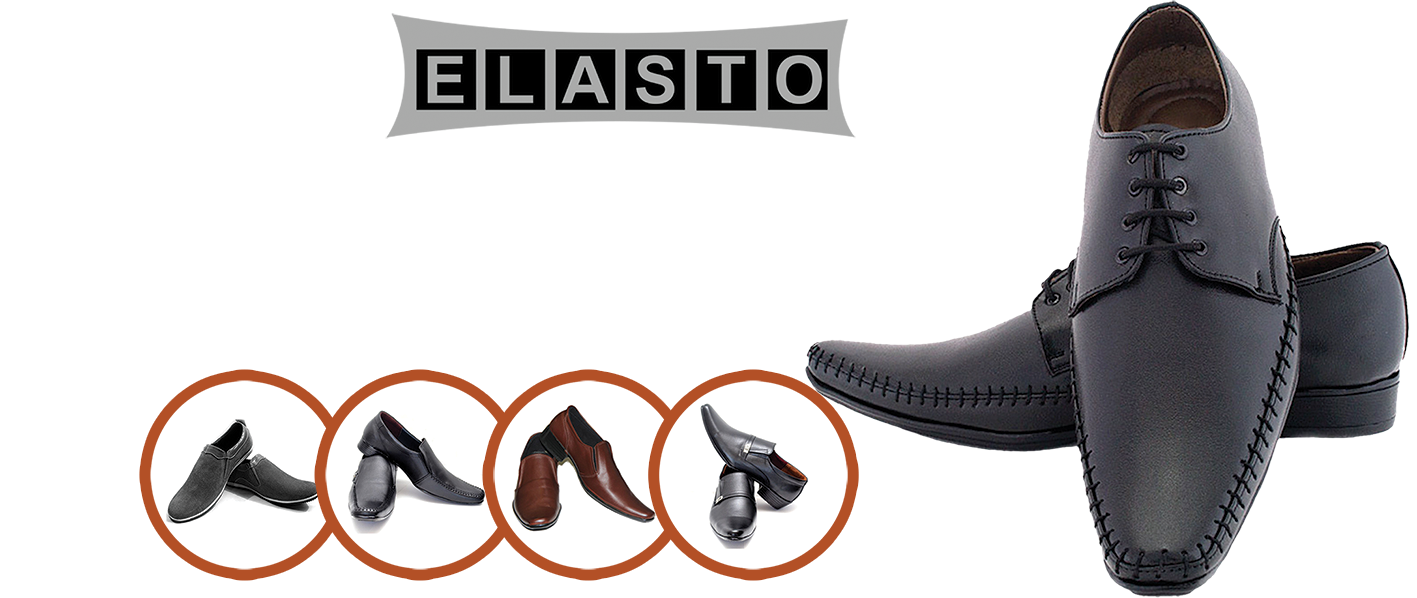 Elasto was Sri Lanka's pioneer footwear brand, established in 1947. Although international brands also flooded the market at the time (Bata was incorporated just two years later in 1950), Elasto, which was initially named 'Foamtreads', was the first local manufacturer of footwear on the island. The company was established by engineer Donald Gunasekera and his brother Wilson in Bentota, to create shoes and slipper of a high quality that would be available at a low price. Elasto footwear—slippers in particular—were very popular and worn by people across the island. The Elasto branding was also striking; black lettering across a metallic grey backdrop, and was seen in prominent places across the island.
Gopal Tooth Powder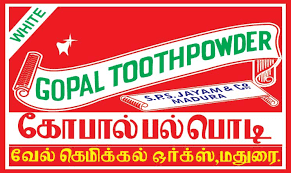 Before the advent of toothpaste in plastic tubes, tooth powder was used to keep teeth clean. For the uninitiated, tooth powder is the crushed particles of a variety of substances (ingredients depend on the manufacturer) used to clean and whiten teeth. In ancient Rome, bones, hoofs and the horns of animals were used to prepare tooth powder, but in Sri Lanka, the very popular 'Gopal tooth powder', imported from India, was made from a combination of dried herbs and included clove, calcium carbonate, myrobalan powder, cinnamon, saccharine and amaranth. Anecdotal evidence indicates that as many as 50% of the population of Sri Lanka used 'Gopal tooth powder', that came in an familiar red and white pack.
Shelltox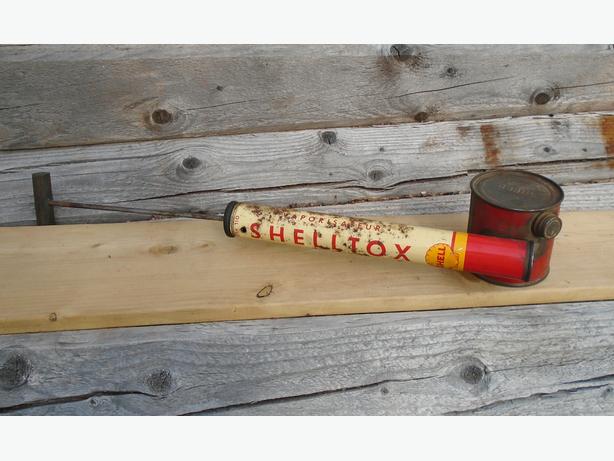 Shelltox was a brand of insect repellant, manufactured and distributed by the Shell Gas Oil Company. This aerosol insecticide looked nothing like the sleek, long-nozzled sprays we use today, but came in the form a can, that contained the chemical, a tube, and a pump (not unlike a bicycle pump!). Shelltox was very popular in Sri Lanka and used in households to get rid of pests. It was also used as a pesticide to get rid of crop-destroying insects like the locust and grasshopper in other parts of the world. It was taken off the market after the chemical content—aldrin, dieldrin and endrin, known together as the 'drin family of pesticides'—were discovered to form potentially harmful toxic residue.
Lyle's Golden Syrup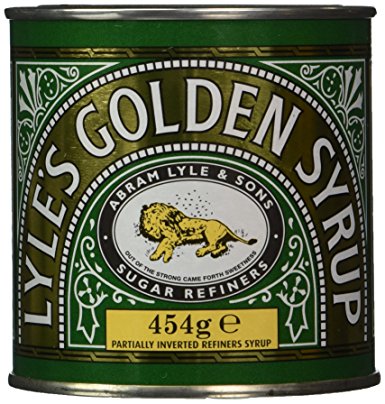 Lyle's Golden Syrup was a thick, amber-coloured sugar syrup formulated at the Abram Lyle & Sons refinery in London, in the 1800's. It was recognised by the Guinness World Records in 2006 for having the world's oldest branding and packaging, and was first canned and sold in 1885. Its green and gold tin with an image of a lion carcass surrounded by a swarm of bees and the words, 'Out of the strong came forth sweetness', is said to be a Biblical reference, as Abram Lyle was a deeply religious man. Lyle's Golden Syrup was a luxury item, available more in Colombo that other parts of the island, but was nevertheless a brand that was much-loved by consumers in the past. It is no longer available in Colombo.
Quink Ink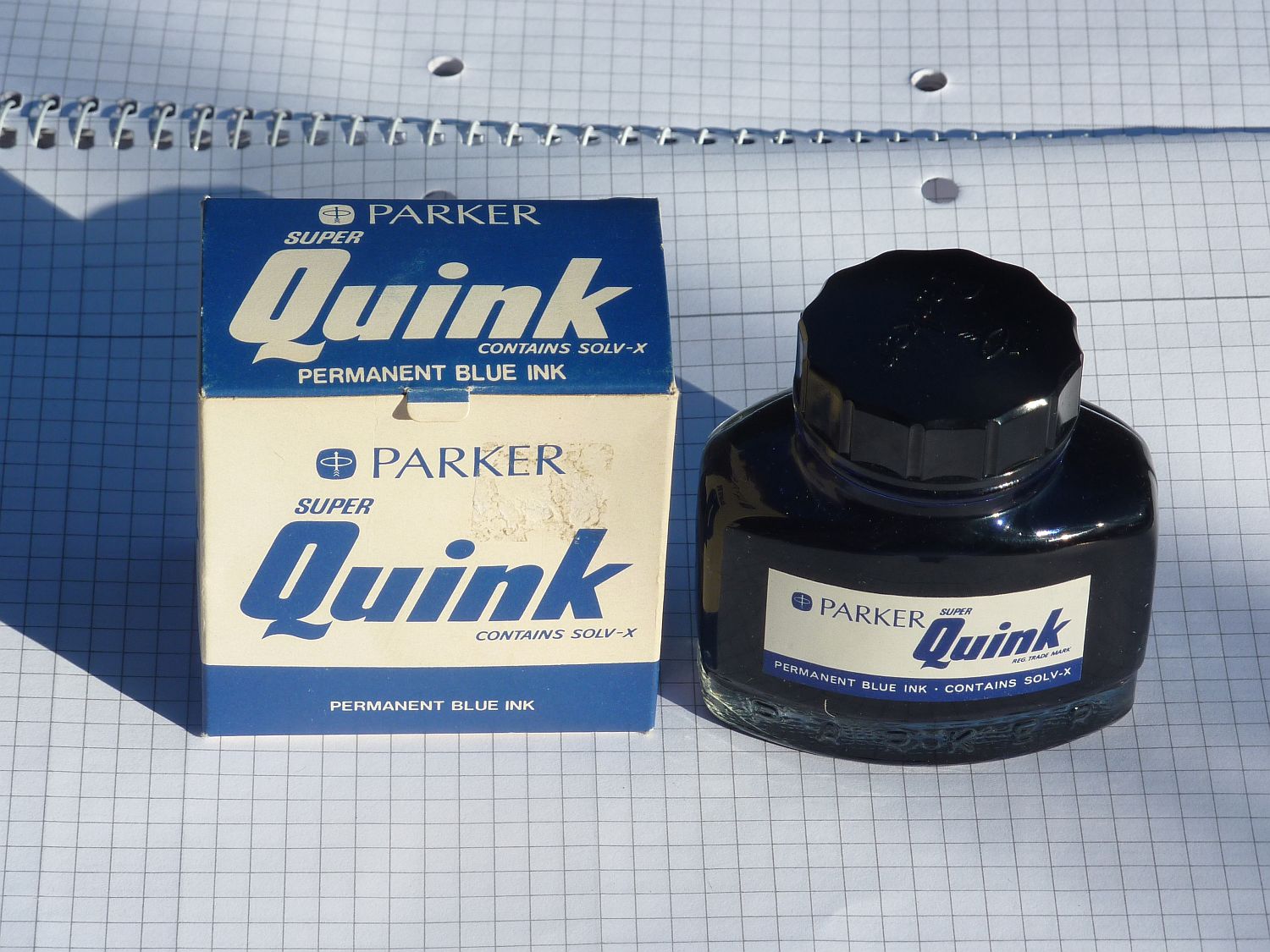 Quink fountain pen ink was very popular in Sri Lanka before ballpoint pens took over the market. It was a product of famed fountain pen manufacturer the Parker Pen Company, and was developed in 1928 as an improved general-purpose ink, safe for use in all fountain pens. Quink was introduced to the US market in 1931 and began worldwide distribution to Europe, Australia, India and the Orient soon after. Quink was distributed in Sri Lanka by MR Distributors (now known as International Cosmetics (Private) Ltd.), a company owned by the Capital Maharaja Organisation. Quink was available in two colours in Sri Lanka—blue and red, and was used widely until the use of fountain pens went into decline.
The Sun And Weekend Newspapers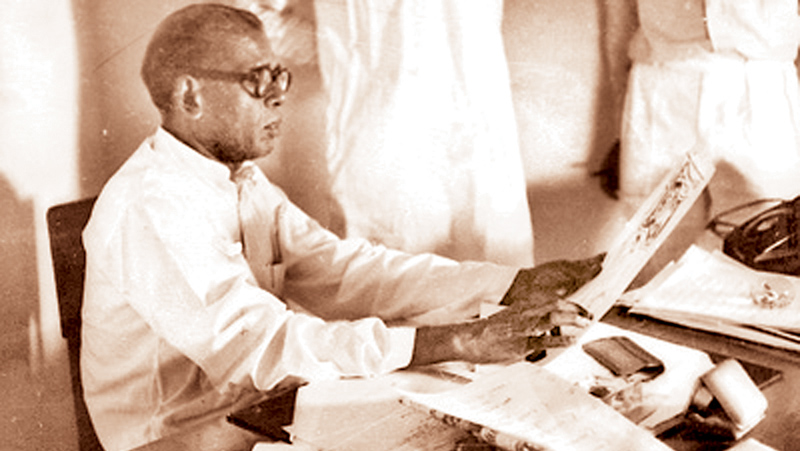 The Sun (1964) and The Weekend (1965) were two popular English newspapers published by the Independent Newspapers Limited (INL), owned by M. D. Gunasena & Company and founded by journalist D. B. Dhanapala. The INL also had numerous Sinhala and Tamil language 'sister' newspapers. In 1974, INL locked horns with the Sirimavo Bandaranaike government, resulting in all the newspaper being shut down and the Independent Newspapers Limited presses being sealed under Emergency Regulations. The papers remained closed for 3 years, and resumed publication in 1977. However, it struggled to re-capture the market after its shutdown, leading to final closure in 1990.
Venus Pencils

Venus Pencils' iconic green 'broken' pattern were seen in classrooms in Sri Lanka throughout the 70's and 80's, before a variety of other pencils took over. Venus Pencils were manufactured by the American Lead Pencil Company in 1905, under the categories very soft, soft, medium, hard, and very hard. It had a glossy, hard exterior and were made with no eraser at the ferrule. Although, by the time, The Ceylon Pencil Company had already been established (1959), it took awhile for the pencils made by the Ceylonese brand to take over the market, allowing the Venus Pencils to dominate. In 1973, the American Lead Pencil Company was acquired by Faber-Castell, and products from the company are still sold in Sri Lanka.
Two Elephants Safety Matches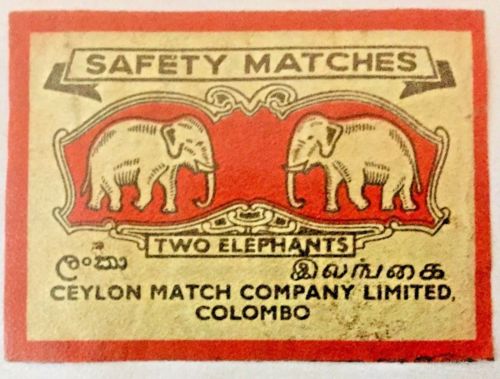 The Two Elephant brand of safety matches, featuring two elephants facing each other on a red background, were a very popular brand of matches in Sri Lanka in the 1970s. The brand was manufactured locally by the Ceylon Match Company Limited, a company that, despite the fight put up to survive in a tough market, no longer exists. Import controls were removed in 1977, and matches of a superior quality were brought in from India and China, forcing many small manufacturers to close. The Ceylon Match Company Limited, however, rose to the challenge and turned out products (including the Two Elephants brand) that successfully competed with the foreign imports for a period before the company finally shut down.
Cover: The locally manufactured Two Elephant brand of safety matches were widely used across the island. Image courtesy ulyssesblack.com