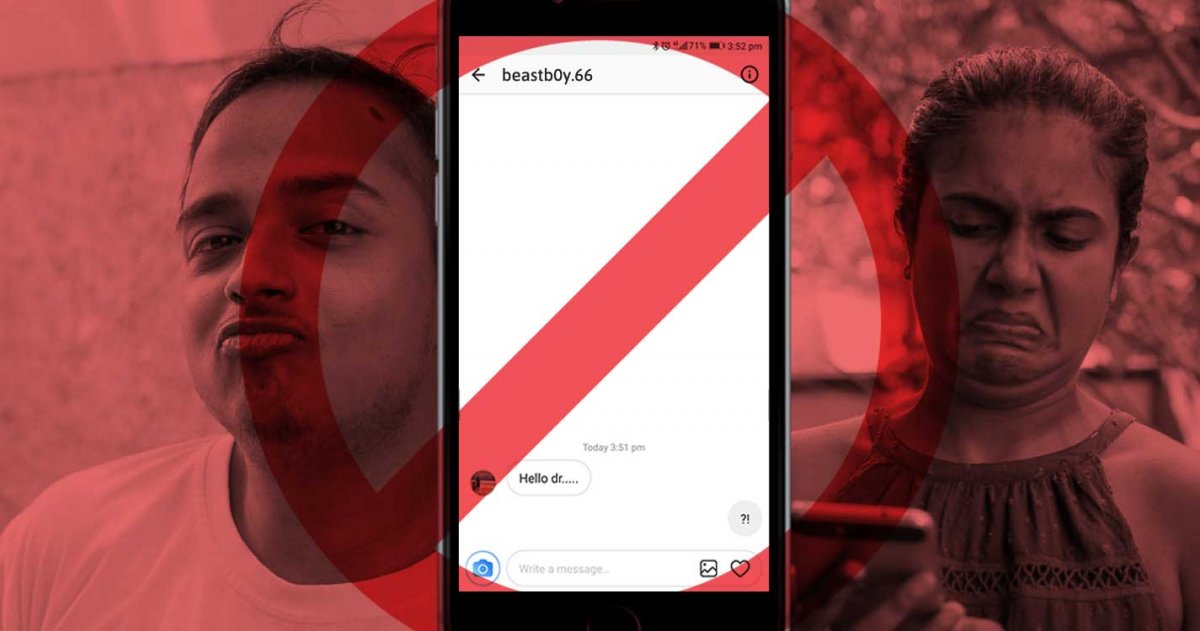 Valentine's Day is coming up—a day for love and romance and chocolates and over-priced dinners at garishly decorated hotels. If you do have a significant other, that is. If you do not, it's probably better for your bank account if you stay home and Netflix and chill. By yourself. But if you do want a date in time for Valentine's day, we have a few suggestions for how you should not go about it. Whatever plans you have inside of your head, don't do any of these listed below (unless you want to spend the rest of your days in enforced celibacy, that is).
Whistle
Don't whistle at a girl. She's not a puppy. She's not going to fall in love with you because you can successfully expel air from between your teeth without tripping over your own feet. You're not BB-8 and it's not cute. It's called a wolf whistle because it's predatory, creepy, and totally indicative of sexual harassment, which is not romantic at all, in case you didn't know.
Sing a love song as she passes by
You might think this is romantic. It is not. This is not Sirasa Super Star, and you are no Amaradeva. Also, you're probably off-key anyway, and you don't know all the words. Don't start something you can't finish. Like this relationship.
The 'Ah, nangi!'
Ah, the good old 'Ah, nangi!' That tried and tested method to remaining single your entire life. First of all, she's not your nangi. If she is your nangi, then you got a whole lot more to worry about than a Valentine's date, Mr. Lannister. It's creepy, weirdly fetishist, and pretty absurd if you think about it.
The open necked shirt
Some guys resort to a more passive aggressive method of attracting attention—the wide open shirt collar. To perform this manoeuvre, simply unbutton your shirt to just over the top of your belly button. Now put your virility on display as evidenced by all five of your chest hairs. Then wonder why girls cross the road when passing by you.
This method works if you're a bird, or maybe a badger. Not so much if you were human.
Stalking
Yeah, no. Good way to get arrested.
Sliding into her DMs
This is not a good way to inspire confidence. It's a bit dodgy, sort of like all that Nigerian prince spam. It's also pretty easy to ignore, since you could be anything from a serial killer to a rogue AI or a crazy ex. Besides, you don't really want a digital date, do you?
The 50 Cent
You walk around like an emu, pants hanging off your butt, throwing money around like a rapper at a strip club. So what if your daddy owns the Lotus Tower? It still shows you have insecurities as big as your bank account. You might wrangle a date, but it probably won't last long. Just like 50 Cent.
So what can you do?
So if you can't do any of the above, how on earth can you get a date for the big V day?
Well, for one, you could act human. No gimmicks. You don't need game, you just need to be authentic. Strike up a conversation in real life. Be friendly, and honest. People can tell when you are faking it, so the best way to go about things is to be yourself. And if you do pop the question, and you get rejected, respect it. After all, it's better to wait for that special someone who likes you for you, than to be stuck at an over-priced hotel, with a bad papare band yelling love songs into your ears, while desperately waiting for the night to end.