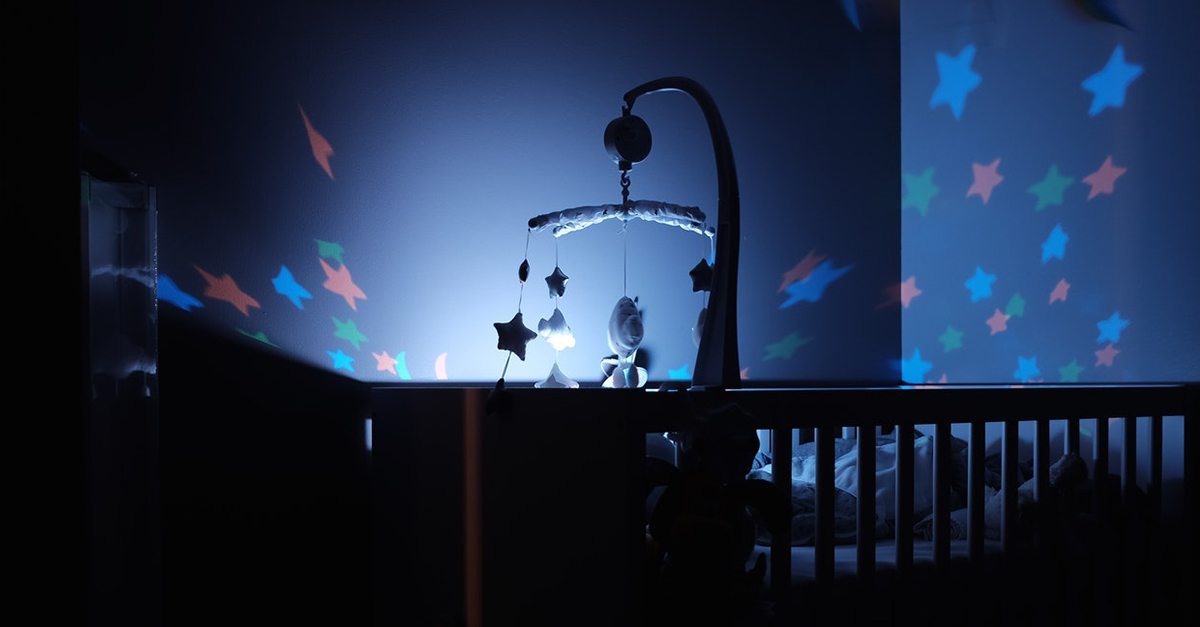 It was twenty-eight-year-old Ayesha's* first pregnancy. Recently married and excited about the arrival of her baby, she hadn't expected any complications. In fact, when she was sent to the hospital by her village clinic, it was only because of a spike in her blood pressure—she never expected that when she gave birth two days later, her baby would be stillborn. 
She sits with me, a week after her loss, in a room in Ward 03 of the state-owned De Soysa Maternity Hospital (DMH). Although she is composed, and speaks in a slightly matter-of-fact manner, her forlorn eyes, and the occasional wringing of hands are indications of the depths of her grief. 
"I became extremely depressed. I felt an unbearable loneliness after what happened," she said. "You get to the point where you can't even share your words." Because her blood pressure was still high, Ayesha was advised to stay on at the hospital until she was better. "It was my mindset, you know—it was not good," she explained. 
But with support and care from the hospital, she soon improved, and was able to go back home, where she is currently recovering, only returning to the hospital for ongoing health screening.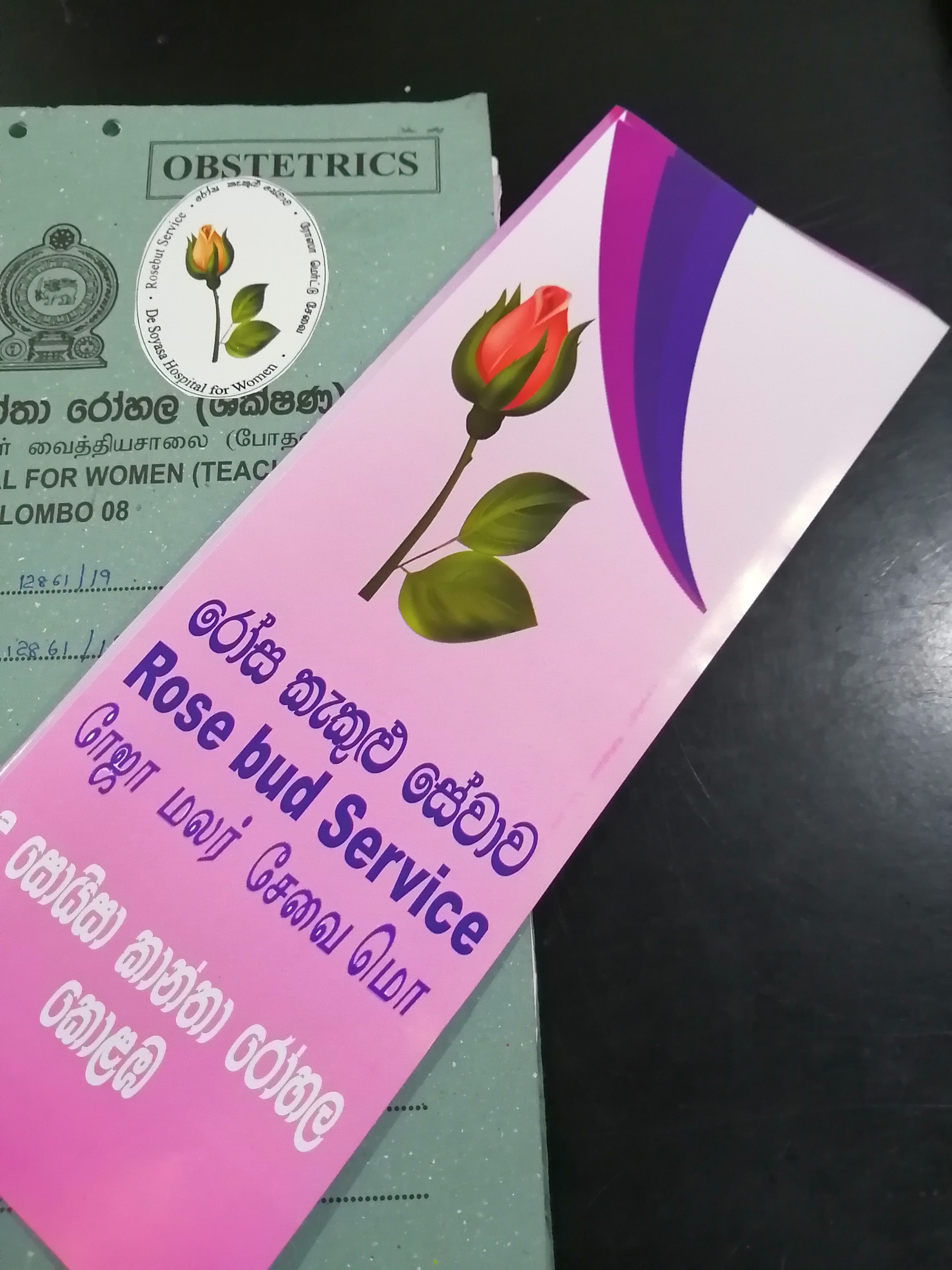 A Rosebud For Your Loss
The care Ayesha received came under a programme known as the 'Rosebud Service' that was informally launched by the DMH in 2016, to support mothers who have recently lost an infant.
Consultant Obstetrician and Gynaecologist Dr. Prabodhana Ranaweera who set up the service, said he had observed the need for special psychosocial support during his internship in Colombo, as far back as 2007. 
"We were often told that the mother is sad, but we didn't have any streamlined counselling services to offer," he told Roar Media. "It was always on my mind, that this is not the way it should happen." 
During his specialised training in the United Kingdom in 2013, Dr. Ranaweera identified the need for dedicated facilities and individual care to help mothers cope with their grief. And so, upon returning to Sri Lanka, he began to explore the possibility of setting up a similar service here, even with the limited resources available.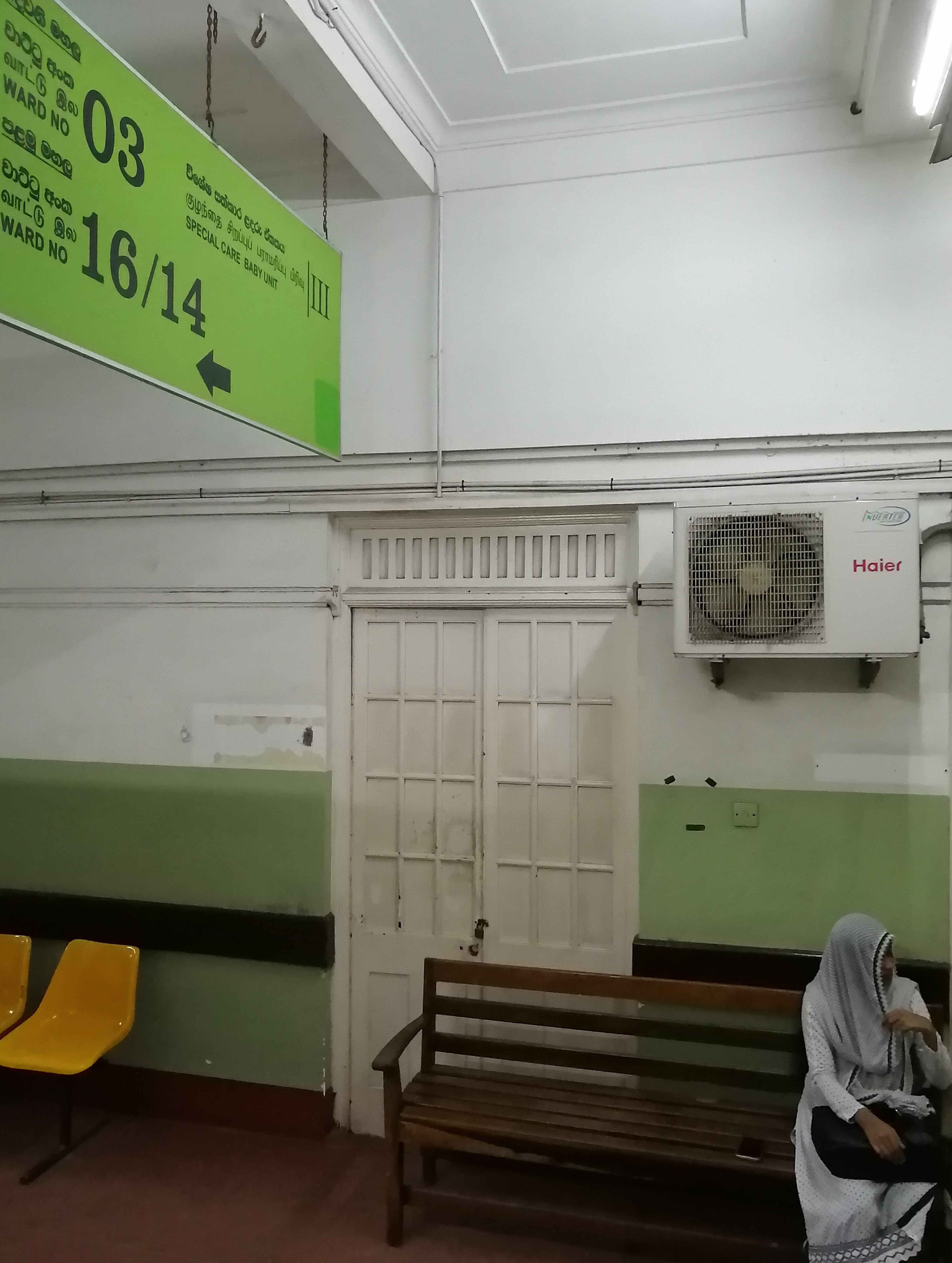 "We cannot allocate separate rooms within our capacity, but I first thought I'd see to the need for counselling," Dr. Ranaweera said. "Somebody to take care of them [the mothers] individually."
Drawing inspiration from his experiences in the U.K., 'Rosebud Mothers', as they are affectionately known in Sri Lanka, are identified by the sticker of a rosebud on the 'Bed Head Ticket' issued to every patient. 
"It helps us with how we talk to the mother," Nurse Rukshani Salwathura who works at Ward 03 of the 'Special Baby Care Unit' of the Hospital said. "We know we have to treat Rosebud Mothers with extra care, because their problems are different from the other mothers." 
The service was initially meant for mothers like Ayesha, who had delivered stillborn babies, as well as mothers who had experienced early neonatal death, which is the loss of a baby within the first week after delivery.  
But it has since then it has expanded to cover early miscarriages—that is, the loss of a foetus during the first trimester. 
"First trimester miscarriages are quite common and therefore, we focus on recurrent first trimester miscarriages—occurring for the third time, or beyond," Dr. Ranaweera explained, adding that the Hospital did also consider any second trimester miscarriage. "The loss of a baby in the 12-24 week span is less common, and usually more serious," he said. 
The Rosebud Service also pays attention to mothers who are medically required to terminate their pregnancies—which is legally allowed in Sri Lanka, if the mother's life is at risk. 
Taking Things Forward 
The Rosebud Service is still at nascent stages. Dr. Ranaweera was only able to organise training for a few volunteer nurses in 2015 with psychologist, Dr. Anula Rathnayake, who conducted the training for free. 
Even now, at the DMH, the Rosebud Service has only two dedicated nurses who are known as 'Bereavement Nursing Officers', who are trained to offer emotional and practical support to those undergoing recent loss.   
Though not extensive or officially recognised, the training has helped nurses with additional awareness and the skills with which to conduct their responsibilities with increased sensitivity. 
The two Bereavement Nursing Officers associated with the Rosebud Service are now able to quickly identify when Rosebud Mothers require additional support and counselling, and even refer those in need of more serious counselling to the National Hospital of Sri Lanka (NHSL). 
"Women are often blamed for the loss of a baby, or the mothers themselves feel guilty for what happened," Dr. Ranaweera told Roar Media. "Through our service, we have managed to identify several instances of potential suicide, and have swiftly addressed the causes and helped the mothers."
Nurse Salwathura also explained that while the service, which officially launched this year, had not previously taken the father's feelings into account, "We now take the time to separately explain and talk to him," explaining that the nurses were open to meeting other members of the family, too, if necessary, to offer support and help them understand the reasons for the loss—particularly that it is not the fault of the mothers. 
With around 1, 000 deliveries a month, the Rosebud Service supports some 3-5 grieving mothers every month. It also investigates the cause of foetal death and even helps mothers plan out their next pregnancies. 
"The introduction of this service has led to several mothers considering [another] pregnancy and even returning to the same hospital," Dr. Ranaweera said, which was often not the case before, due to the perceived stigma with being known as a Rosebud Mother. 
Very often, the traumatic experience of losing a child can make mothers fear their next pregnancy. "If they [have lost] their baby at around 30 weeks, during their next pregnancy they are scared again, especially around this time period," Nurse Salwathura said. "We try our best to reduce any fears the mother may have during this trimester."
In Ayesha's case, she lost her baby during her very first pregnancy. But she has decided that if she conceives again, she will return to the DMH. 
"I think all mothers should have something like this," she said. "It was after this, this treatment and these facilities that I understood a way I could come to terms with what happened to me. I can be helped and fixed. I have support here," she said. 
*—Name has been changed to protect identity.