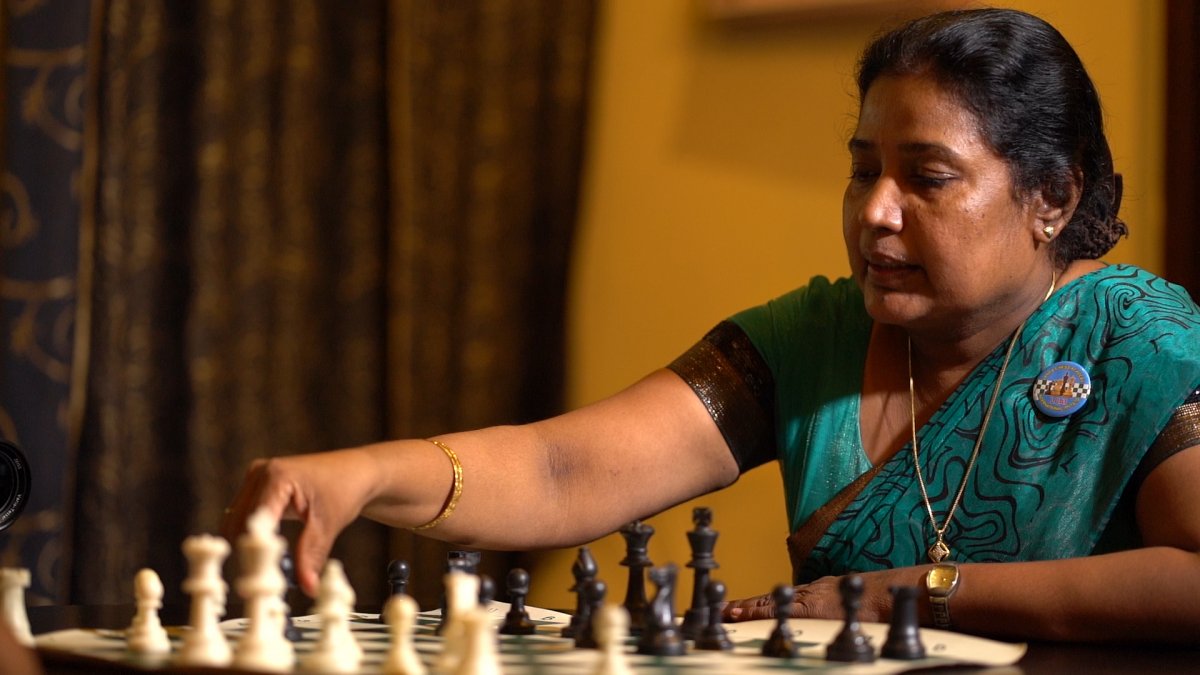 In 1992, returning from a stunning victory at the 30th World Chess Olympiad in the Philippines, Sri Lanka's pioneering chess queen, Suneetha Wijesuriya, was received at the airport by just four people — her mother, husband and two children. 
This was not really surprising, as the chess community in Sri Lanka, especially at the time, was very small. But it was a pivotal moment for Wijesuriya, who decided to stop playing the game and focus on promoting chess throughout Sri Lanka instead.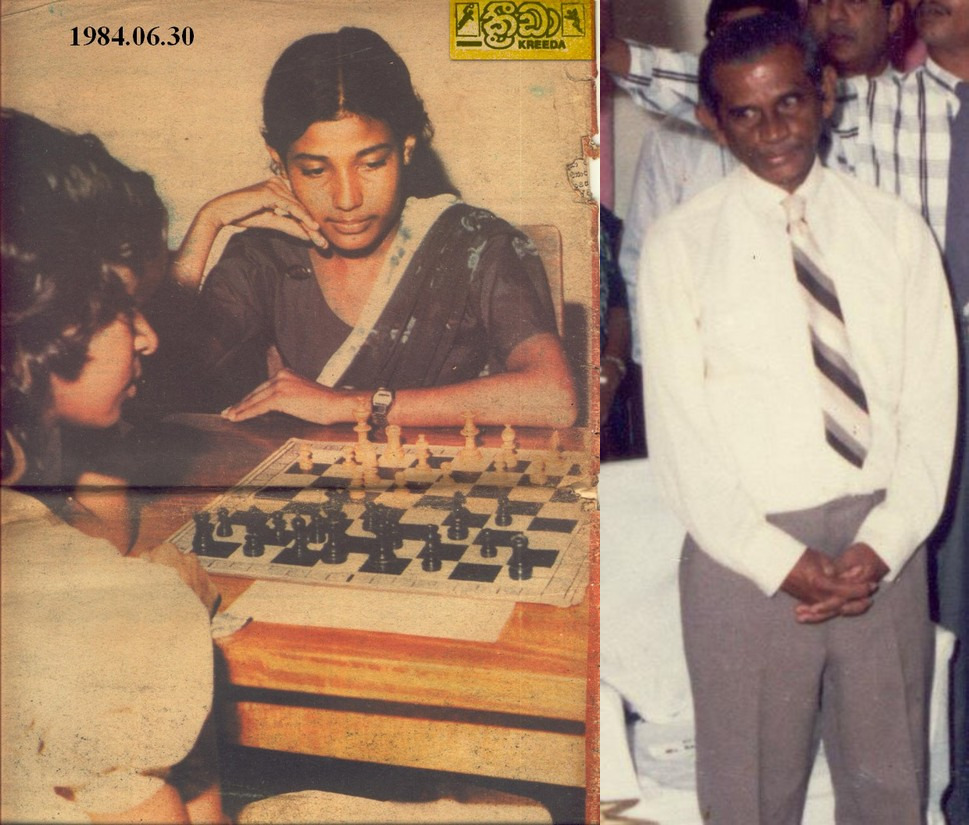 Wijesuriya learned the game relatively late. She was 17, when W. A. D. de Zoysa, the English master at her school, Kudabuthgamuwa Sri Rajasinghe Maha Vidyalaya in Kotikawatte, brought in some chess boards from the Mt. Lavinia Chess Club to her class. 
"The moment I saw the pieces, I was fascinated," Wijesuriya said. That evening, she told her whole family about the game, and taught her older brother, younger brother and sister how to play. 
"We didn't have a chess board at home at that time," she recalled, "so we just would draw the 8 x 8 grid on the floor, and collect bits of styrofoam, pen clips, bottle lids and other items to use as pieces." All of her siblings would go on to become professional chess players. 
In 1979, just a year after learning to play, Wijesuriya competed in the country's first national women's chess championship and was placed second. She bought her very first chess board with the prize money. Building on her success, Wijesuriya went on to win the championship ten times over the next two decades, as well as place in multiple international tournaments. 
"The first time I went abroad was to go for a tournament in Hyderabad," she recalled. "We played in many Indian tournaments, but never managed to win — the game of chess originated in India, and they still have many strong players." 
But at the 30th World Chess Olympiad in Manila, Philippines, in 1992, Wijesuriya competed along with her younger sister Vineetha, and younger brother Luxman, and of the eight games she played, won six, drew one, and lost one — ultimately winning a gold medal for her individual performance.  
Despite this success, she was surprised by the lacklustre acknowledgement in Sri Lanka for her achievement. "I decided then, that rather than playing, I needed to promote the game," she said.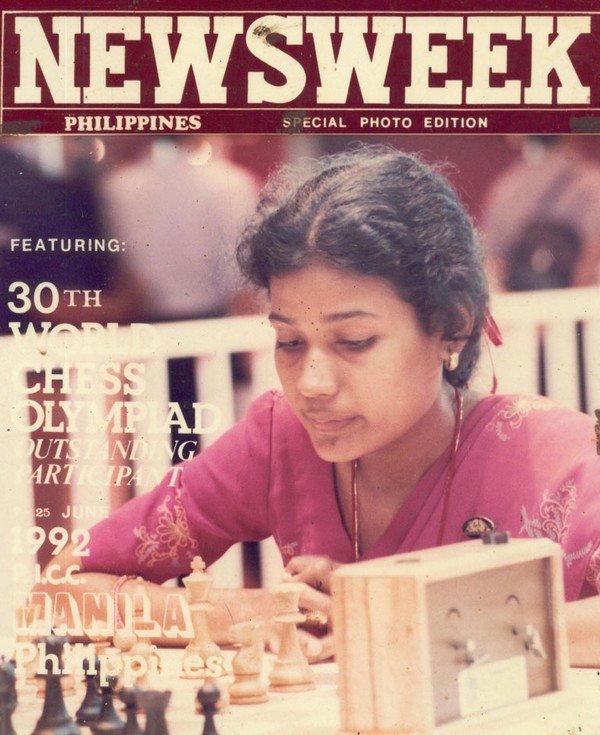 Popularising The Game 
At first, Wijesuriya worked with the Chess Federation of Sri Lanka to popularise chess. The Federation held many exhibitions and events to promote the game. In 1994, she even conducted a 'simultaneous chess exhibition' at the BMICH, where, in the presence of former president J. R.  Jayawardene, she played and won 15 games at the same time. 
With time, however, she felt the Federation had little reach, catering mainly to the existing chess community, with very few new players drawn in. "I wanted to go outstation, and give the knowledge there, so after one year I left the Federation," she said. 
In 1997, she approached the Russian Cultural Centre in Colombo with her vision to promote the game islandwide. "Chess is very popular in Russia, and they have produced some of the world's best players, so they were very happy to help me," she said. 
At the Russian Centre, in 1998, together with CEO Buddhapriya Ramanayake, she formed the Anatoly Karpov Chess Club through which she distributed chess boards and literature on the game to schools across the island. She also conducted over 500 free chess coaching camps for school children, in the hope of popularising the game.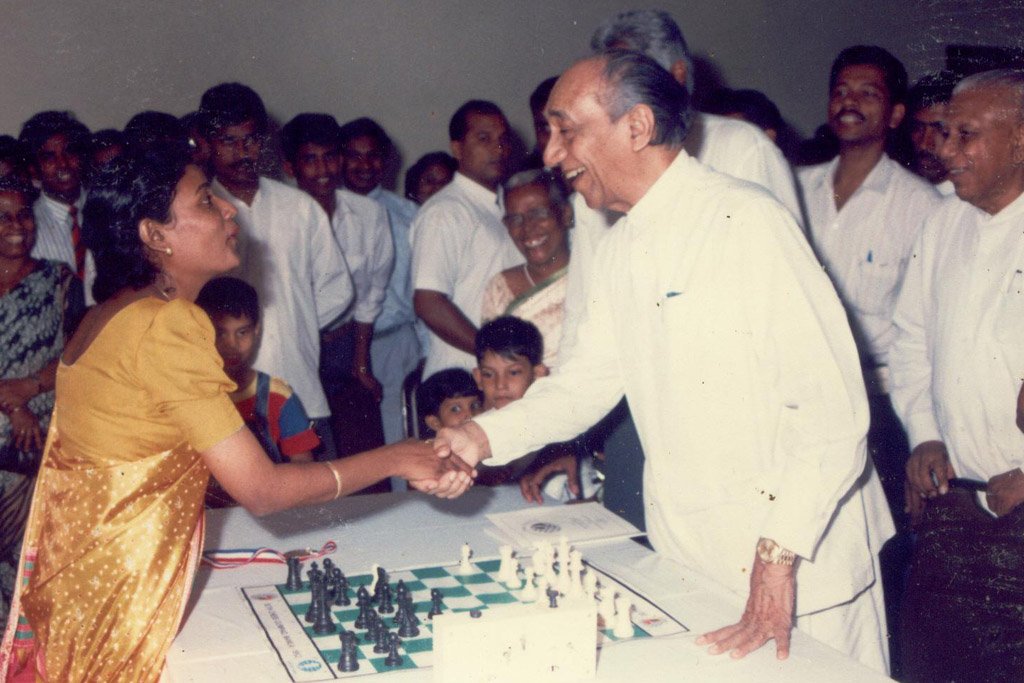 Wijesuriya also organised annual islandwide tournaments — giving special attention to the younger age groups. "When children learn chess at a young age, they can go on to be very good players," she said, recalling the enthusiasm with which the younger children waited for the annual tournament. 
Wijesuriya recalled an incident that occurred at the Russian Centre when she had first joined, where a mother brought her four-year-old daughter for classes, while her older brother was also learning there. 
Wijesuriya had refused twice, saying the child was too young, but eventually relented.  The girl, Sachini Ransasinghe, would grow up to become Sri Lanka's first Women's International Master.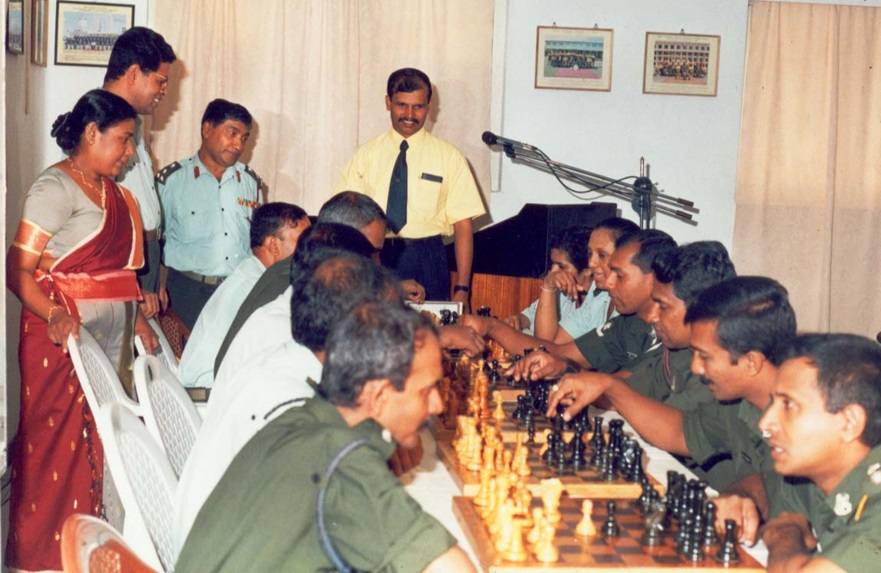 In A Man's World 
Despite the growing popularity of chess worldwide, it is still a game dominated by men.  Of 1,479 Grand Masters (the title given to players with an ELO rating above 2,500), only 31 are women. 
The prevailing explanation for why there are so few women at the top, is that there are very few women at the bottom, for although the notion that men are innately better at chess than women is no longer accepted, the chess culture still predominantly attracts men. 
Fewer girls are also encouraged to play chess, and the ones that do, drop out at a higher rate because of this male-centric culture. However, Wijesuriya has attempted to shift this reality in Sri Lanka, by acting as a role model for young female chess players. 
She recalled some famous female players who were influential in her journey — Georgian Grand Master Maia Chiburdanidze, who was the Women's World Champion in the '80s, and the three Polgár sisters, a Hungarian family of chess prodigies who would challenge and defeat the best male players of the time. 
"When comparing the early days, when I was playing, to today, teaching chess has become very much easier," Wijesuriya said. "Back then we didn't have computer engines or even chess puzzle books to help us learn — we would have to draw chess boards in square-ruled exercise books! But now, there are so many resources to learn from. Just on YouTube [alone], there are so many chess video guides and commentaries on famous games," she said. 
Wijesuriya was also happy to note that the growth of chess locally, in recent years, was not purely due to the projects of the Anatoly Karpov Chess Club, but also a culmination of other people's contribution to the game. 
For example, it had been  previously very difficult for Sri Lankan chess players to receive an international rating because they were unable to travel to international tournaments due to a lack of funds. However, beginning in 2000, under the administration of her brother Luxman, the Chess Federation of Sri Lanka began organising internationally rated tournaments locally, allowing more chess players to enter the global community. 
Reflecting on the past 20 years, Wijesuriya is happy about the progress of the game. "Now in Sri Lanka, we have International Masters, FIDE masters and gold medalists," she said. "There are so many talented players we can be proud of."