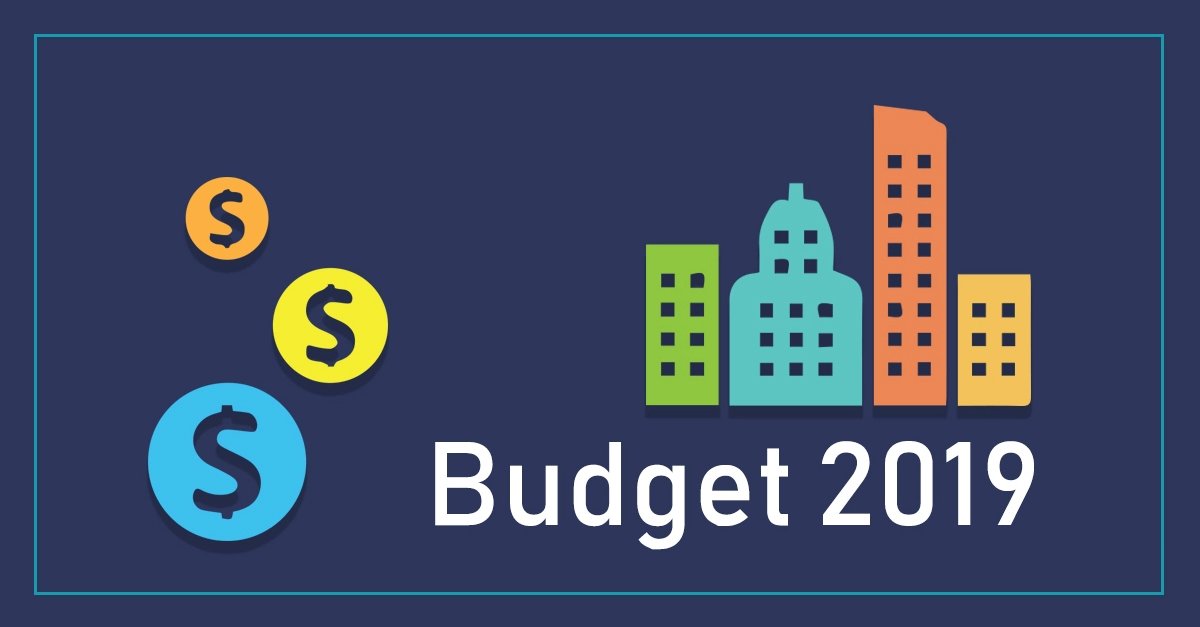 Budget proposals for the fiscal year 2019 were unveiled in Parliament on Tuesday, March 5 by Finance Minister Mangala Samaraweera. The theme this year is 'Empowering The People And Nurturing The Poor'. It is a continuation of the 'Enterprise Sri Lanka' concept launched by the Minister last year, with the accompanying theme: a 'Blue, Green Budget.'
Budget proposals for 2019 were due during the last quarter of 2018, but were delayed due to the political crisis that erupted in Sri Lanka between October and December. However, Minister Samaraweera noted that the economy has stabilised since, with a visible upswing in growth. Therefore, he said, the pursuit of a liberal, outward-oriented economy was "more steadfast than ever."
Here are some of the key highlights of the 2019 budget proposals.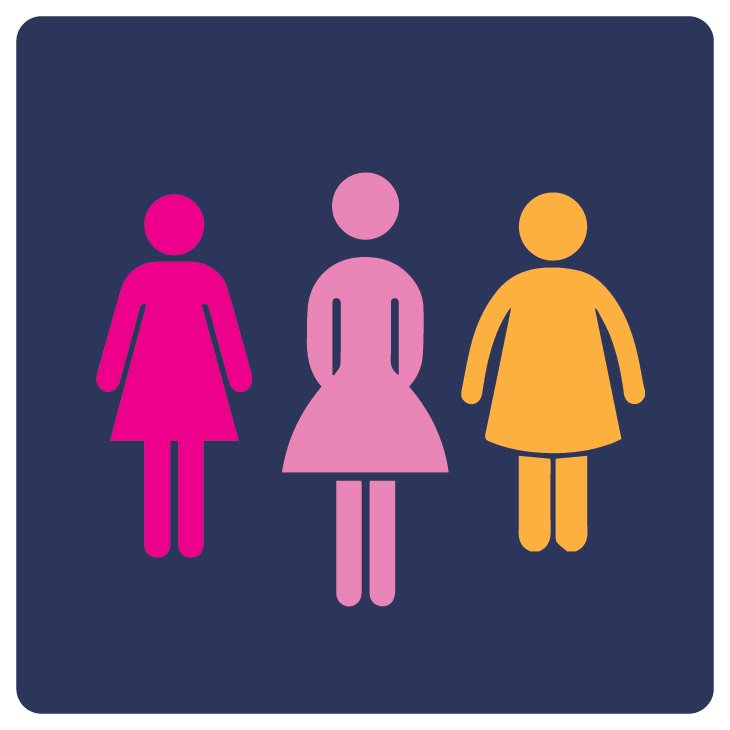 WOMEN:
Women contribute to only about 30% of the labour force, often making them financially dependent and disempowered. To counter this, commercial establishments with more than 250 employees will be encouraged to provide child-care facilities.

Selected schools will receive support to establish After School and Vacation Centres (ACVC) to serve as child care facilities, with guidelines and regulations issued by the Ministry of Women and Child Affairs.

The private sector will be encouraged to establish child-care facilities with support from 'Rekawarana' Concessionary Loan Schemes introduced through Enterprise Sri Lanka.

The private sector will be encouraged to support working mothers, by allowing 50% of the salary cost of the mandatory three months maternity leave as an additional deduction in calculating their corporate taxation (subject to a maximum of Rs.20,000/= per employee per month). The additional deduction can be extended to 100% for the fourth month of maternity leave, if so granted. The concession would apply for a five year period.

Sequenced approach to enable greater participation of women in boards of listed companies with the support of the Securities and Exchange Commission.

Proposal to amend labour laws to allow part-time, flexible hours,home-working and other options for women.

Proposal to allocate Rs. 500 million to establish a training and development centre in Dompe for women convicted of minor crimes.

Proposed debt relief of Rs. 500 million for approximately 45,000 drought-affected women in Trincomalee, Ampara, Batticaloa, Jaffna, Mullaitivu, Kilinochchi, Vavuniya, Mannar, Kurunegala, Puttalam, Anuradhapura and Polonnaruwa, who have taken out loans of up to a maximum of Rs.100,000 (initial capital) with an outstanding of at least three consecutive months since June 2018.

THE ELDERLY & DISABLED:
Proposal to have the National Elders Secretariat (NSE) create a proper regulatory framework to improve the quality and increase the supply of elder-care facilities in the country.

'Rekawarana' Concessionary Loans through Enterprise Sri Lanka to encourage the private sector to invest in elder-care facilities.

Proposal to introduce a National Pension Plan with a sustainable financing structure to address growing challenges with the ageing population.

Rs. 12,000 million to revise pension to rectify an anomaly — this is expected to benefit around 585,000 affected pensioners.

Rs. 4,320 million to increase the allowance given to the disabled from Rs. 3,000 to Rs.5,000 a month.

Rs. 200 million for private entities that recruit at least five persons with disabilities. Salary subsidy of 50% per person, to an upper limit of Rs.15,000/- per person per month for a period of 24 months.

Government and private commercial buildings to be made accessible or 'disability friendly' by 2023. It is envisaged that this will be a mandatory requirement for new building approvals from January 1, 2020.

YOUTH & CHILDREN:
Rs. 100 million towards a free glass of milk for rural, primary school children

Rs. 500 million towards the Scholarship for Educational Excellence (SEE) Fund that will enable the country's top A/L performers at Physical Science, Biological Science, Technology, Commerce and Arts to pursue an undergraduate education at top foreign universities, such as Harvard, MIT, Oxford and Cambridge. Those selected will be required to return and serve at least 15 years in Sri Lanka.

SOCIAL:
Rs. 100 million to encourage the private sector to offer internationally accredited training courses for nurses in order to develop the healthcare sector. The government will provide a stipend of Rs. 10,000 a month per trainee, for a period of two years.

Rs. 50,000 million to depoliticise and streamline 'Samurdhi' welfare system and absorb approximately 600,000 more deserving households.

'Home Sweet Home' loan for middle-income, first-time home buyers through 'Enterprise Sri Lanka' of up to Rs. 10 million at a 6% interest rate with a repayment period of 25 years.

'Sihina Maga' dream home loan through 'Enterprise Sri Lanka' for migrant workers registered at the Foreign Employment Bureau (FEB), of up to Rs.10 million. The government will bear 75% of the interest cost and tenure of the loan will be a maximum of 15 years, with a two year grace period.

International Telecommunication Levy will be removed on calls made by migrant workers.

Rs. 250 million to establish Kibbutz-style farms under the Prison Authorities in Ambepussa and Weerawila to rehabilitate convicted drug users.

Rs. 100 million to strengthen the Commission to Investigate the Allegations of Bribery or Corruption.

ENVIRONMENT & AGRICULTURE:
Rs. 1, 000 million to strengthen the natural disaster insurance scheme introduced in 2016 in response to Sri Lanka being earmarked as a high-risk country prone to natural disasters on the NFORM Global Risk Index.

Proposal to make mandatory for any entity manufacturing or importing single-use plastics as defined by the Central Environment Authority (CEA) to register with the Ministry of Industry and Commerce before September 1, 2019, as the first step in introducing appropriate regulation.

A concessionary loan under 'Enterprise Sri Lanka' to encourage three-wheel drivers to upgrade to electric three-wheelers and small cars that are more environmentally friendly. The government will bear 75% of the interest rate.

Rs. 400 million to create modern, climate-controlled warehousing facilities in Dambulla, Katunayake, Embilipitiya, Jaffna, and Keppetipola in order to minimise post-harvest losses. Private enterprises will be invited to invest, manage and operate facilities.

Rs. 2,410 million to complete the canals and headworks of seven major projects that will directly benefit almost 21,000 agricultural families.

CITY:
Rs. 1, 000 million to improve sanitary facilities at bus and railway station terminals. Improvements to include separate facilities for men, women and those with special needs. The private sector will be invited to maintain these.

Rs. 4, 000 million to provide sanitation facilities to houses without, within two years, benefitting almost 1 million citizens.

Rs. 1, 000 million for 'Sahasara' programme to modernise bus services. Employees will be given EPF and ETF and become eligible for loan facilities as an incentive for better service towards passengers. A Revenue Support Fund will be established to enable bus owners to be paid on a monthly basis for the kilometres operated to reduce existing competition that often results in accidents. Also, pre-paid fare cards, electronic tracking of buses using GPS and information on bus schedules to be delivered to mobile devices.

RECONCILIATION:
Rs 200 million for awareness programmes to communicate reconciliation efforts by the Secretariat for Coordinating Reconciliation Mechanisms (SCRM) more effectively.

Rs. 700 million to set up and staff Office for Reparations.

Rs. 500 million to support families of all missing persons with Certificates of Absence. Families will be provided Rs. 6,000 a month until the Office of Reparation is established and their cases are resolved. These families will also be given preferential access to relevant 'Enterprise Sri Lanka' loan schemes and will be required to join the livelihood programmes coordinated by the Office for National Unity and Reconciliation (ONUR).

Rs. 2,500 million to establish a 'Palmyrah Fund' over two years to fast track development activities in war-affected areas. The fund will also be channelled towards addressing alcoholism, drug abuse, youth unemployment, civil society-initiated counselling and other support programmes.

INCOME & EXPORTS:
Nation Building Tax (NBT) on foreign currency receipts by tourist hotels registered with the Sri Lanka Tourism Development Authority (SLTDA) to be removed to encourage growth in the tourism sector.

Economic Service Charge (ESC) applicable for export sectors subject to a Corporate Income Tax of 14%, will be reduced to 0.25% from 0.5% to boost exports, IT and tourism sectors.

No foreign construction company will be allowed to tender for government projects unless the project is fully foreign financed, and without forming a joint venture with a local construction or consultancy company.

REVENUE:
A series of measures were also proposed to enhance fiscal revenue and address anomalies in the taxations system:
Excise duty on cigarettes that are more than 60 mm will be increased by 12%, resulting in an increase of Rs. 5 per stick, effective March 6, 2019. NBT will be imposed on cigarette manufacturers effective June 1, 2019.

Excise duty will be revised and a luxury tax will be implemented on motor vehicles effective from March 6, 2019. The 200% cash margin requirements on motor vehicle imports is to be removed in the near future.

3.5% NBT in place of stamp duty on all foreign payments using credit cards and debit cards, effective from June 1, 2019.

Fee on alteration and issuance of passports revised. The fee for alteration has been increased from Rs. 500 to Rs. 1, 000. Issuance fee (One Day Service) from Rs. 10,000 to Rs. 15,000, Normal Service from Rs. 3,000 to Rs. 3,500.

Excise duty on locally manufactured hard liquor will increase by 08% (excise duty on Special Arrack remains without change) and malt liquor by 12%, based on indexation effective from March 6, 2019, where the minimum annual duty is increased according to an index capturing annual inflation and income growth.

Piece-based VAT rate on disposal of garments by BOI-approved enterprises will be revised from Rs. 75 to Rs. 100 on the basis of inflation indexation, effective from June 1, 2019.

The toll on Expressways will be increased by Rs. 100 during peak hours, effective April 1, 2019.

Casino licence fees increased from Rs. 200 million to Rs. 400 million per annum. Casino turnover levy will be 15%. These new charges will be effective from April 1, 2019. Casino entrance will be USD 50 per person, effective June 1, 2019.