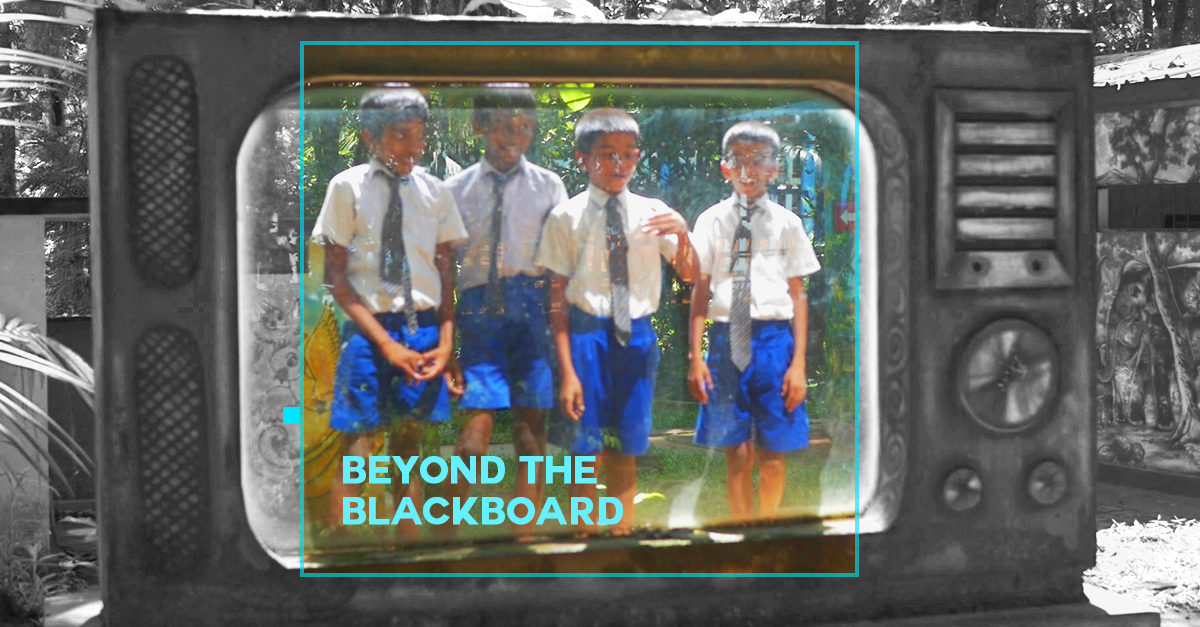 "In 2012, or 2013, I came to this village with my friend to look for a cricket ground. As we were walking, I saw a beautiful school — it looked like a temple ground," said Samarakoon Mudiyanselage Chandrasena, who lives near the Gurugoda Kanishta Vidyalaya. "It was filled with trees and leaves, and it was beautiful, so I thought, 'I'll put my child here'. And so, I built a house near the school."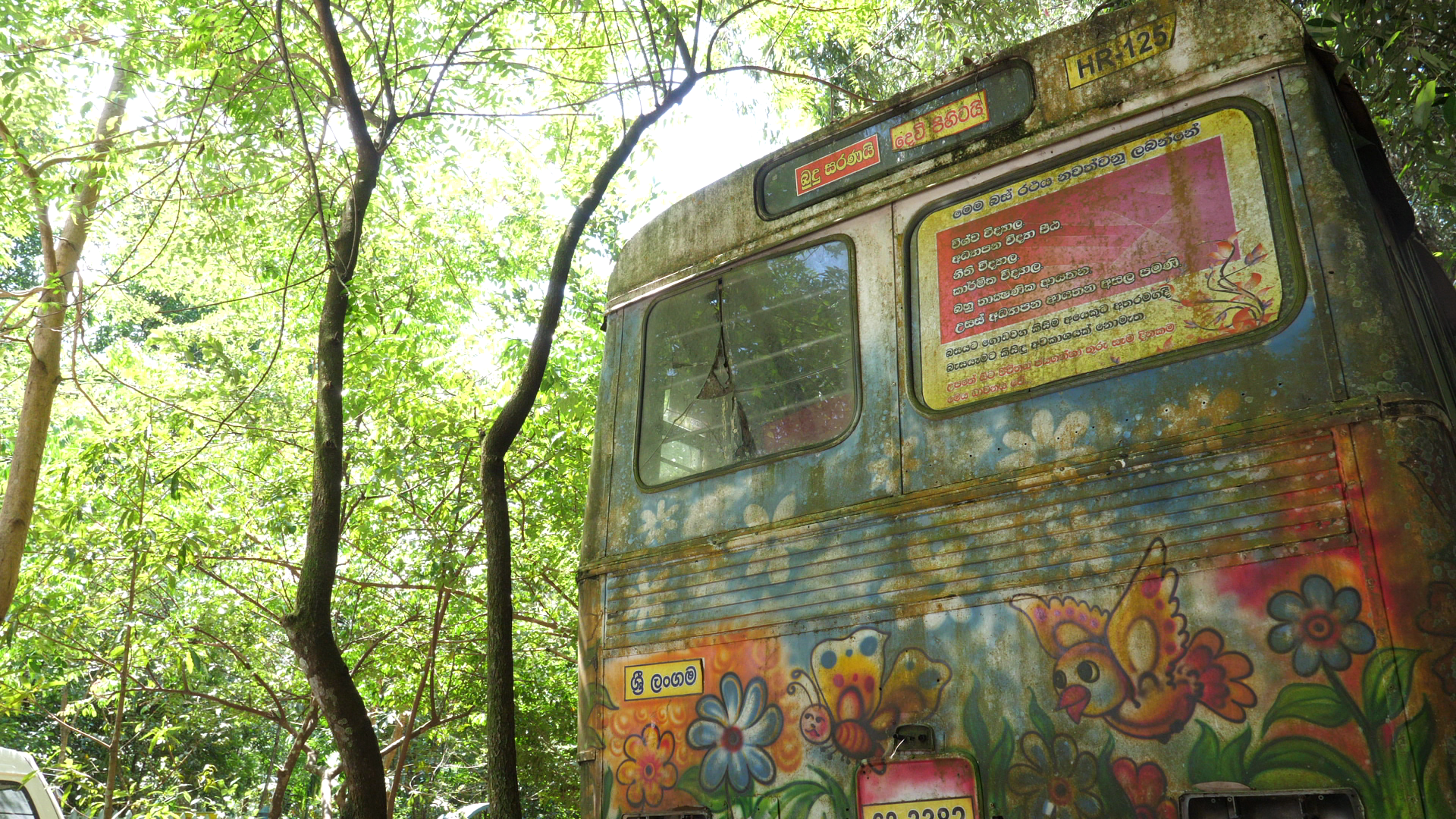 At first sight, Gurugoda checks all the right boxes. It has an emphasis on natural beauty, openness, creativity and takes an atypical approach to learning. Located near the town of Horana, on the edge of the Western Province, it is a rural school with a creative twist. As you enter, you are met with the most striking installation: a run-down bus covered with portraits of artists, writers, thinkers and popular cartoon characters like Mickey Mouse and Tweety Bird. It is inside this bus that Gurugoda hosts classes, epitomising the primary school's unorthodox take on education.
Rejuvenation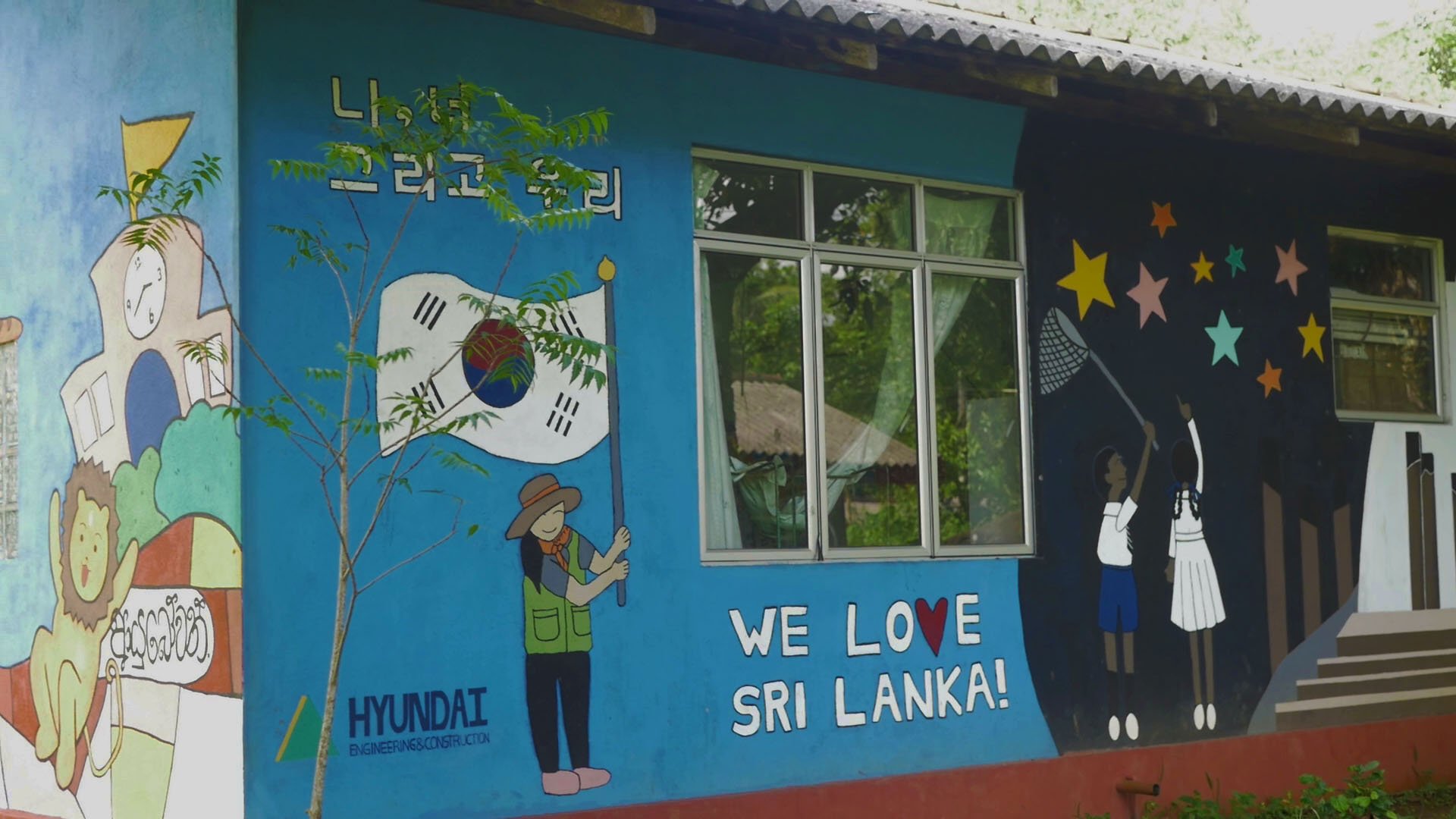 "When I joined the school, there were 53 students, of whom around 32 came daily," Ajith Premakumara, the former principal of Gurugoda, who took over in 2010, told Roar Media. "There were lots of building problems, and our staff consisted of nine people. In 2010, there were no children in Grade One."
Premakumara said he noticed that many of the parents in the village wanted to send their children to the bigger schools in the town. "[We] realised we had to stop it," Premakumara said. "If we could give the children what they [could] get in the town, here, we knew they would stay." As a solution, Premakumara came up with a series of innovations to revive the school, which, according to parent Kapila Nishantha, "was in crisis and about to be closed down."
Gurugoda's use of an old Sri Lanka Transport Board (SLTB) bus as a classroom is what immediately strikes parents, visitors and schoolchildren as a refreshingly new concept — and is one of Premakumara's most prominent additions. "We didn't have the money to make new buildings, so we approached the bus depot and asked them for a decommissioned bus," Premakumara said. "We found one and brought it here. We cleaned it, put in desks and chairs, and made it into a classroom."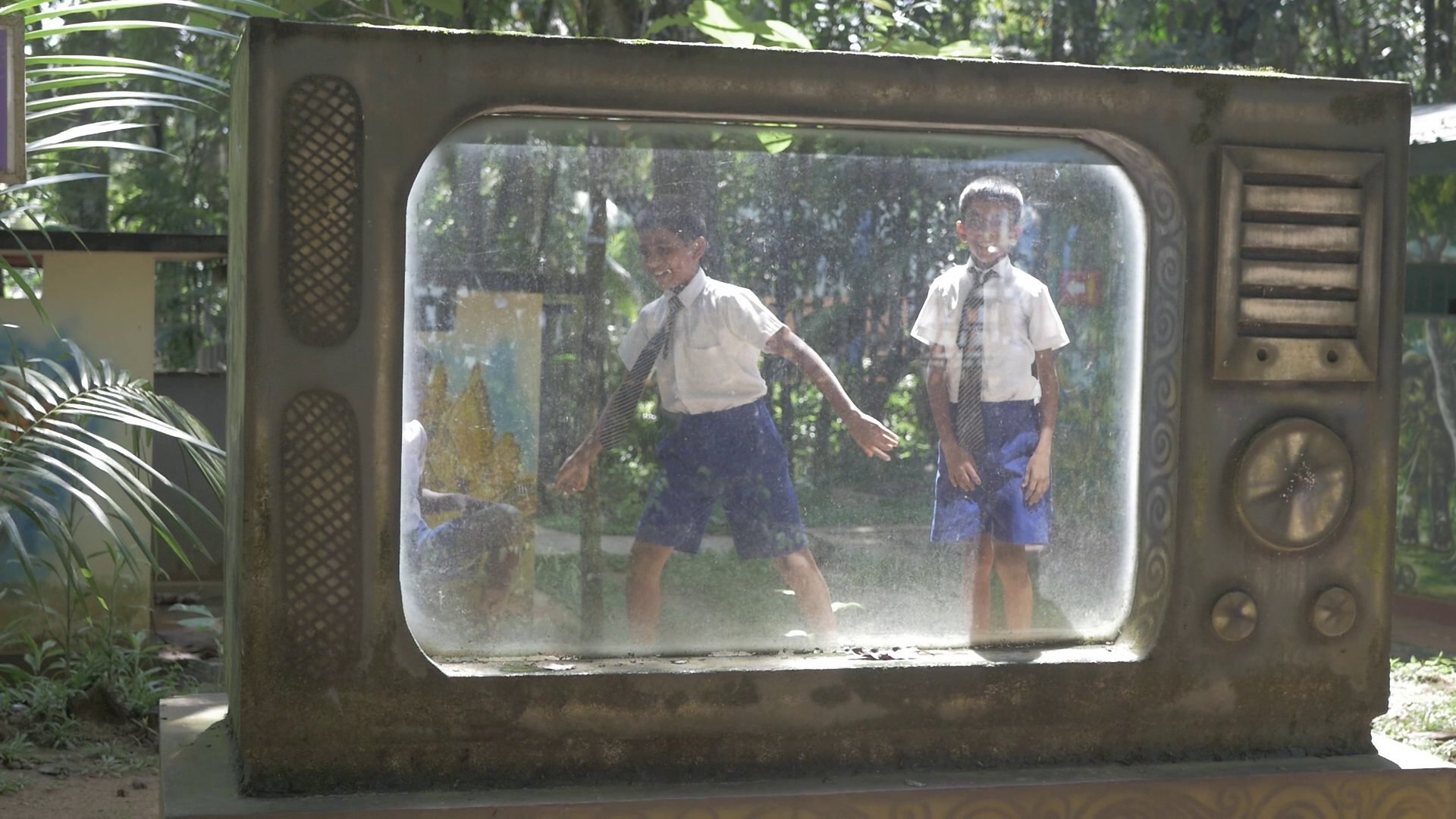 These creative improvements captured the attention of NGOs, both local and international, as well as private entities that have helped the school rebuild their crumbling classrooms. "We gave [out the] message that changes like these can be done quite easily and successfully without many resources," said Premakumara.
Now the school has five buildings, 17 teachers, and 220 children. "I think the grade one class that was empty in 2010 was completely filled in 2018," Premakumara said. "The 2019 class looks to be full and even oversubscribed."
According to Chandrasena, whose children have been attending the school since 2014, Premakumara played a critical role in the school's turnaround. The former principal moved to another school earlier this year, but is often credited with bringing new life to Gurugoda during his eight-year tenure there. "It was the talent of Principal Premakumara that brought the school to the attention of the world," Chandrasena said. "As a neighbour, I saw him working until five in the evening. If there was an event, extra classes in the school, or anything, he would always stay."
Thinking Differently, Teaching Differently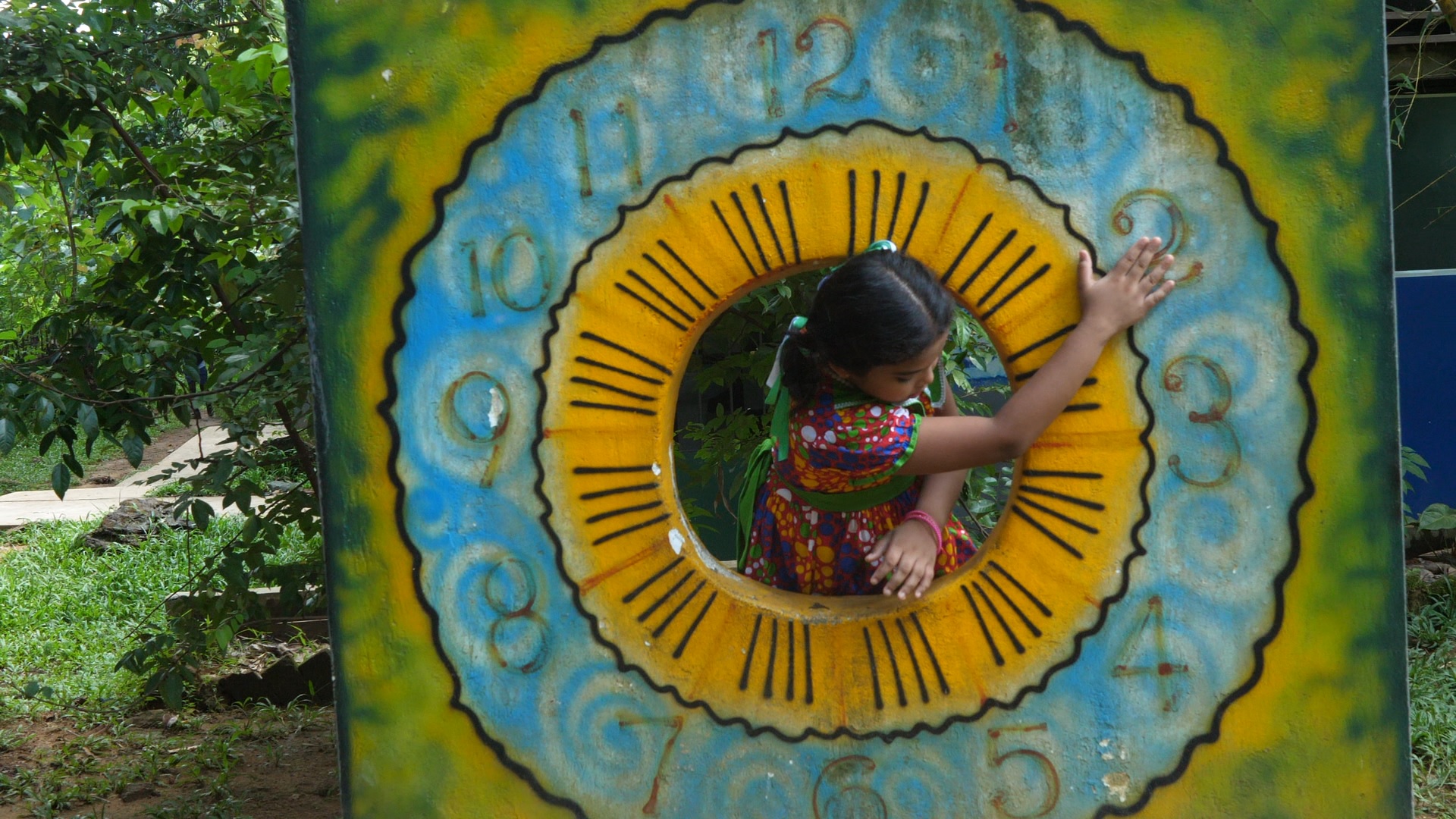 What started as a revival project, evolved into a dramatic new approach to teaching. Because the school had limited means, it learned to capitalise on what little it had. Using a bus as a classroom was one way in which Gurugoda sought to change to change the paradigm. They found that children liked the change and that the novelty of taking classes in a bus bred an enthusiasm to learn.
The 'Gurugoda TV' is another such innovation. A large concrete model of a television that is erected in one corner of the school playground, the TV serves as a stage for singing, dancing and acting. Students take the stage behind the glass screen and pretend they're on live TV. "As the audience adjusts the volume, performers have to be louder or quieter. If someone says, 'There's a power cut', the children freeze," Premakumara said. "Every school has a performance area — all we did was make a small change to that."
There is a focus on the outdoors at Gurugoda, and classes are often held outside in the fresh air, under the shade of a mango tree. "When I first came [to Gurugoda] there was an outdoor class, and all my friends were working outside," Sanduni*, a six-year-old student, told Roar Media. "Instead of having a child get stuck in one classroom with a piece of paper and a pen, we designed the school to have outdoor activities," explained Sajeendra Indika, the current principal of the school. "We teach the kids to learn with their own two hands."
Parents have been largely supportive of this style of teaching. "I'm very happy we have a school like this in the village," said Nishantha, whose four children have attended Gurugoda. "It's a better environment here. Parents looking for education away from the town, like Chandrasena, are also largely pleased by Gurugoda's work. "I studied in a village school and I wanted my kids to also have that way of life," he said.
Positive Outcomes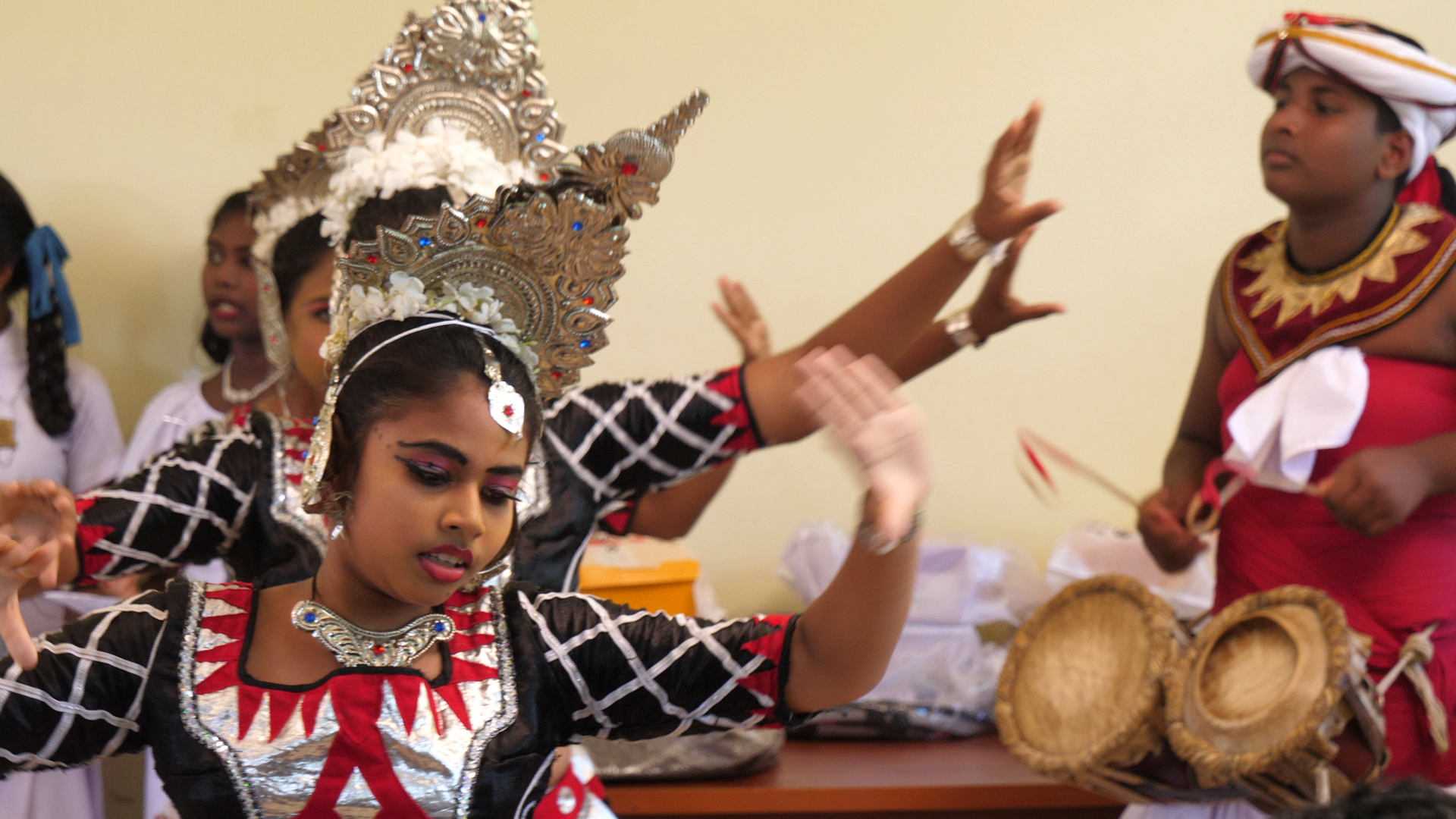 Interactive teaching tools like a large, hands-on outdoor clock-face that the children use to learn the time, and the drawings and murals that adorn the walls, create an informal atmosphere at Gurugoda, which helps nurture creativity and artistry in students.
Another feature is that classrooms belong to the teachers, not the students. "Typically children sit in one chair, in one room, from 7:30 in the morning to 1:30 in the afternoon," Indika said. "Here the teachers stay in one class, and the children move from class to class." The logistical setup also aids teachers, who don't have to carry stacks of books from room to room, and gives them a sense of ownership over their class and department. "In other schools, if someone is defacing the walls or dirtying the room, it's not the teacher's problem," Indika said. "Here, the total responsibility of taking care of the classroom belongs to the teacher. They feel like a part of the school because the department and classroom are theirs."
Despite its rural background and a funding crisis less than a decade ago, Gurugoda Kanishta Vidyalaya has leapfrogged to the forefront of Sri Lankan schools. Officially declared a 'model school' by the Ministry of Education, the school has better exam results better than ever before. "Last year, 12 children took the O-Level exams and 11 of them passed," Nishantha said. "And my son passed the scholarship exam in 2015."
"At Gurugoda, we think that grades 1-5 are the most important years of a child's life," Indika added. It is with this in mind that the primary school has reimagined how a school ought to be run in order to provide a comprehensive education for local children. "Looking forward, I'm hoping to get the opportunity to take the school one step further," said Indika. Who knows what the school will come up with next?