Ushan Dilsara dreams of working in a hotel when he finishes school. "My grandmother's food is not tasty," the 18-year-old says, pulling a face. "But I can cook well. My mother used to teach me from the time I was little, and I look at my phone and follow the recipes online." He tells us a funny story about how his grandmother's bad cooking drove him to learn to cook an egg. His words are mispronounced and slightly garbled, but just comprehensible once your ears are attuned to them. Unlike most of us who are fortunate enough to solely depend on words to convey our thoughts, Ushan's vocabulary is visual: a synchrony of hand signs, expressions and body language.
In most respects, Ushan could pass for a typical schoolboy: he plays cricket with his friends in his free time, likes to grow plants in the school garden and admires the uniforms worn by hoteliers. But for one difference: he talks with his hands, and would not hear you if you hailed him in the corridor.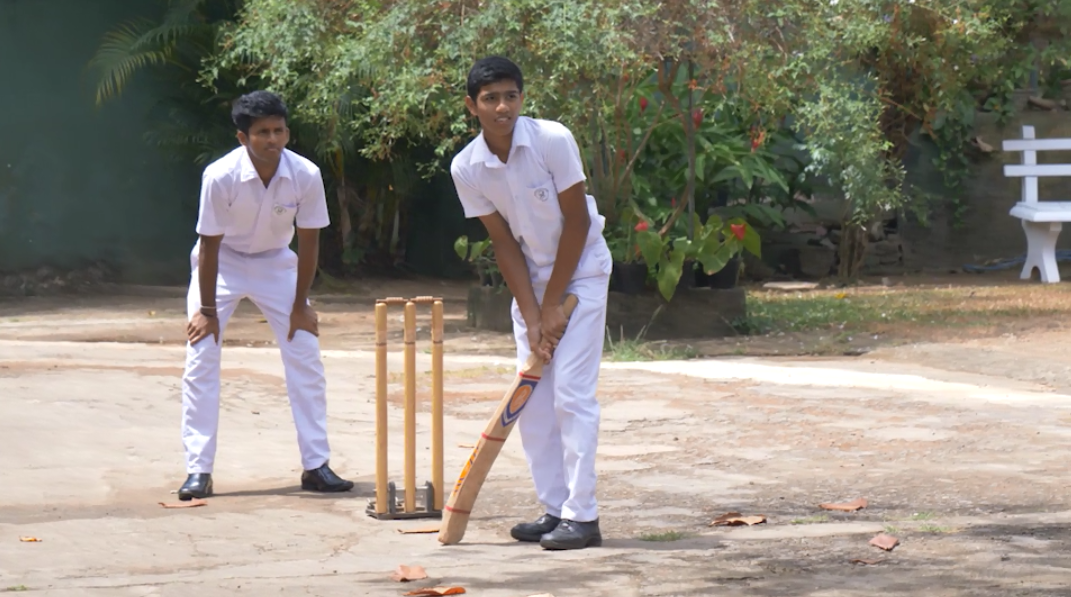 Born to a deaf mother, Ushan is partially deaf—he can hear sounds and voices faintly when he wears his hearing aid—and currently studies at the Dr. Reijntje's School for the Deaf in Moratuwa. Here, within these walls, he seems carefree and at ease. "I have lots of friends here," he says, making the sign for happy – a little gesture over the heart. But in time, when he leaves the sanctuary of the school and steps out into the wide world, there is no guarantee that he will find the same acceptance and care he has here. In fact, when we ask him if he ever sees himself managing life on his own, his answer is simply, "No."
"People are not kind," Tineke de Silva, the founder-principal of the school tells us later. "They do not have patience. Society always sidelines these [hearing impaired] people, and makes them feel isolated."
Laughter. School bells. Birdsong. While many of us hardly spare these everyday sounds a second thought, about 2.1% of Sri Lanka's 1.7 million population live without them, in a world of near or total silence. A sizeable number of them–more than 5,000, according to 2012 statistics–are below the age of 19.
Being signatory to the UN Convention on the Rights of Persons with Disabilities (UNCRPD), the Sri Lankan Government is obliged to ensure that all children with disabilities enjoy their human rights and fundamental freedoms, and participate in society on an equal footing with other children. However, to what extent are these policies and laws put into practice? What is it like for children who are forced to navigate a silent childhood? Roar Media visited two schools for deaf children in an attempt to step into their shoes and get a glimpse into their daily lives.
On Family, Friendships And Education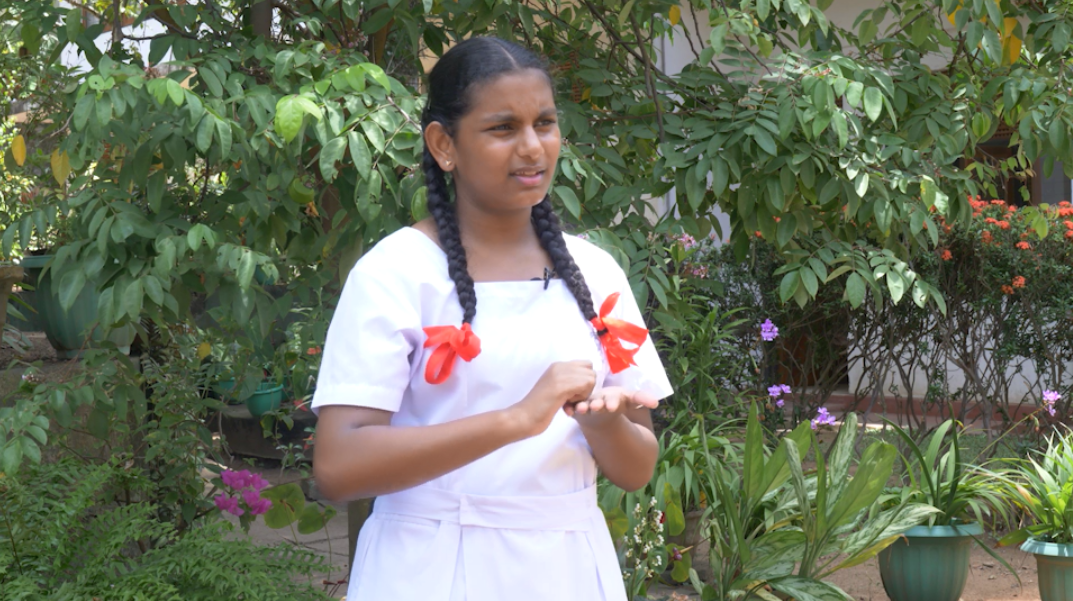 The school grounds are filled with children; a group of older boys play a lively game of cricket, pigtailed girls skip in a corner, laughing as their feet get tangled up in the rope, and the younger children chase after balloons. Yet, a blanket of silence pervades the scene, strangely paradoxical to all the activity going on in the background.
This is a typical lunch break at the School for the Deaf in Moratuwa. Established by De Silva nearly 35 years ago, the school currently has more than 50 children. "Many of them come from distant rural areas, so they are hostelers," she tells us. "This is a home to them. Here, they have found friends, and no one judges them."
Sithmi Panchari, 14, who is skipping with her friends, meets us after her lunch break. "Before I came here, I attended a normal school," the eighth grader tells us via a sign language interpreter. "The teacher could not understand me, and I could not understand her, so she used to hit me all the time. My classmates would often fight with me, and I had no friends. I told my parents that I could not go to school anymore." It was only then that her father—who is also deaf—found this school for her.
While Sri Lanka does practice inclusive education, the system faces a number of issues related to culture, society, attitudes and educators. All the hearing impaired individuals we spoke to had once attended a mainstream school, and all of them reached a breaking point, when communication barriers became too high to surmount.
"Sometimes, they are put in a special education unit with the visually and mentally handicapped," De Silva tells us. "But that is not right. They have different needs." Even when they are included in the mainstream, the teachers are generally not equipped— or disinclined—to teach them.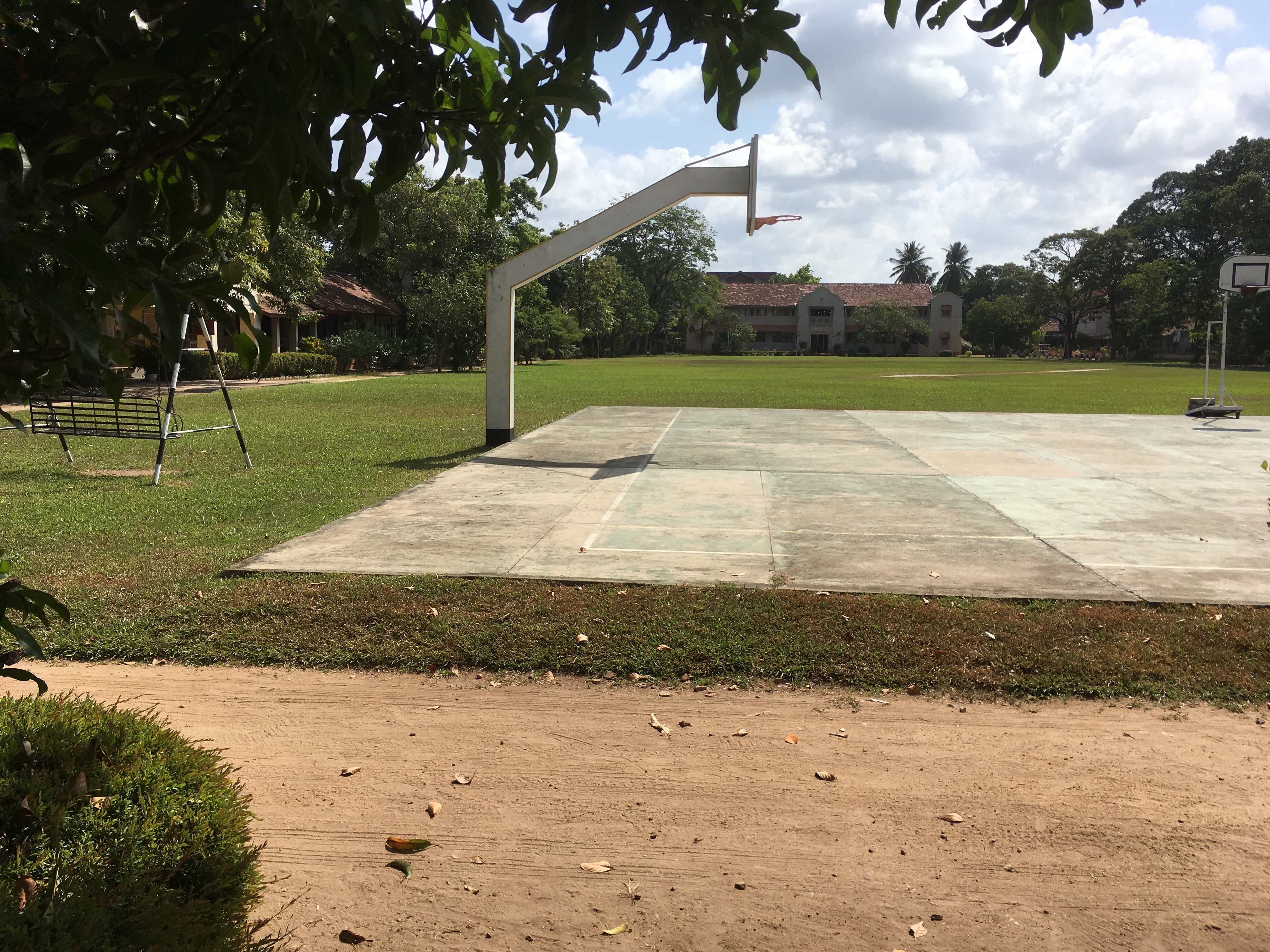 Samanthika Jayasuriya, Principal of the Ceylon School for the Deaf in Ratmalana explains that many hearing impaired children are not competent in academic-based concepts. "Because they can't hear, concept building is low," she says. "Only very rarely do they go on to complete their Advanced Levels, and they never enter university. How can they listen to lectures?"
Unlike in countries like the USA, where all public colleges and universities are obliged to provide hearing impaired students equal access to all activities, local universities have no such policies in place. However, Jayasuriya tells us that they are generally clever with their fingers and excel at activities like cooking, graphic designing and weaving. This has prompted many deaf schools to focus on vocational training programmes like agriculture, baking, carpentry and IT.
Families are complex units at the best of times, but throw a person with a disability into the mix, and things can get even more complicated.
Pathum Madushan, 29, the IT teacher at Dr. Reijntje's School for the Deaf, was once a student of the school. "In my family, there is my mother and father, and two younger sisters," he tells us. "I am the only deaf person in my family. Since all of them are normal, none of them know sign language." While he can lip-read to a certain extent, there were—and still remain—many communication gaps within the family. His parents were also overprotective, and would never allow him to venture outside or travel by himself.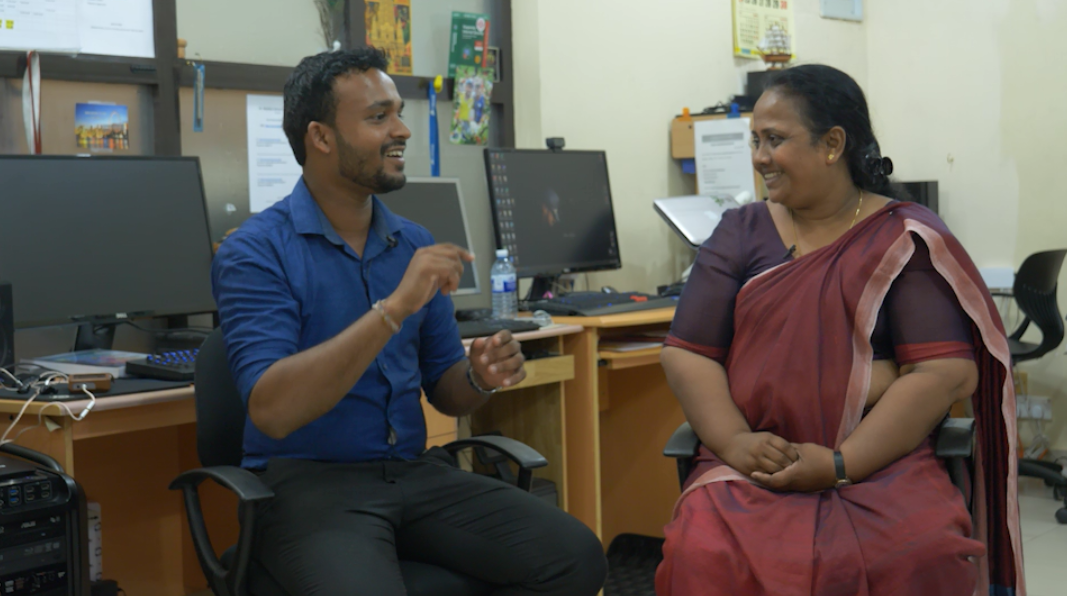 On the other hand, people with other hearing impaired members in the family tend to grow up in a more supportive and understanding environment. Sithmi, who has a deaf father and younger brother, has no problem communicating with her immediate family because they all know sign language. "It is a little lonely at home because I have no one to play with, but we can all understand each other," she says. "However it is difficult when it comes to relatives and other people like neighbours. Whenever I say something, they always ask 'What is she saying?'"
Scaling Social Barriers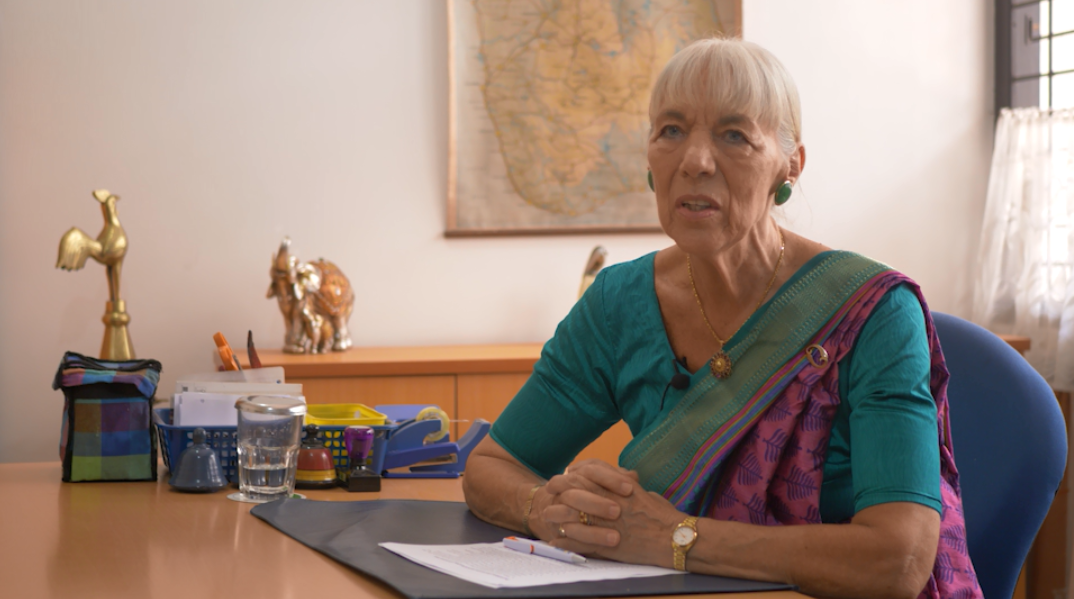 "During therapy, we often ask the children how they feel when people look at them and call them handicapped," De Silva tells us. "The children always say 'What? Handicapped? We have eyes and arms and legs just like everyone else. We are not handicapped. We just can't hear and speak, that's all'."
However, social attitudes haven't quite kept pace. . While awareness has increased a lot over the years, many people do not see the hearing impaired as productive members of society. Some parents, especially in remote areas, are ashamed of their children's disability and consider it a punishment for crimes committed in a previous birth. Others are unsupportive of their education, and simply enrol them deaf schools because of all the resources available therein.
"Parents treat this school like a dumping ground for unwanted children," Jayasuriya tells us. "They do not bother to keep in touch, or visit during holidays. They consider their deaf children lost causes." Weighed down with socio-economic problems, the families would rather focus on their normal children, while their hearing impaired children are forgotten. "They say 'These children can't study, they are deaf'," she says. "However, they are perfectly capable of being independent and productive citizens. We have plenty of students who have gone on to lead successful and productive lives. We need to stop pitying them and treat them with respect."
Like most children, Sithmi has ambitions for the future and hopes to get into IT after she finishes school. However, when asked if she can ever see herself being independent, her face falls. "No," she signs. "It is too difficult. If I could change anything in Sri Lanka, I would like it if everyone learned sign language. Then, we [could] all understand each other."