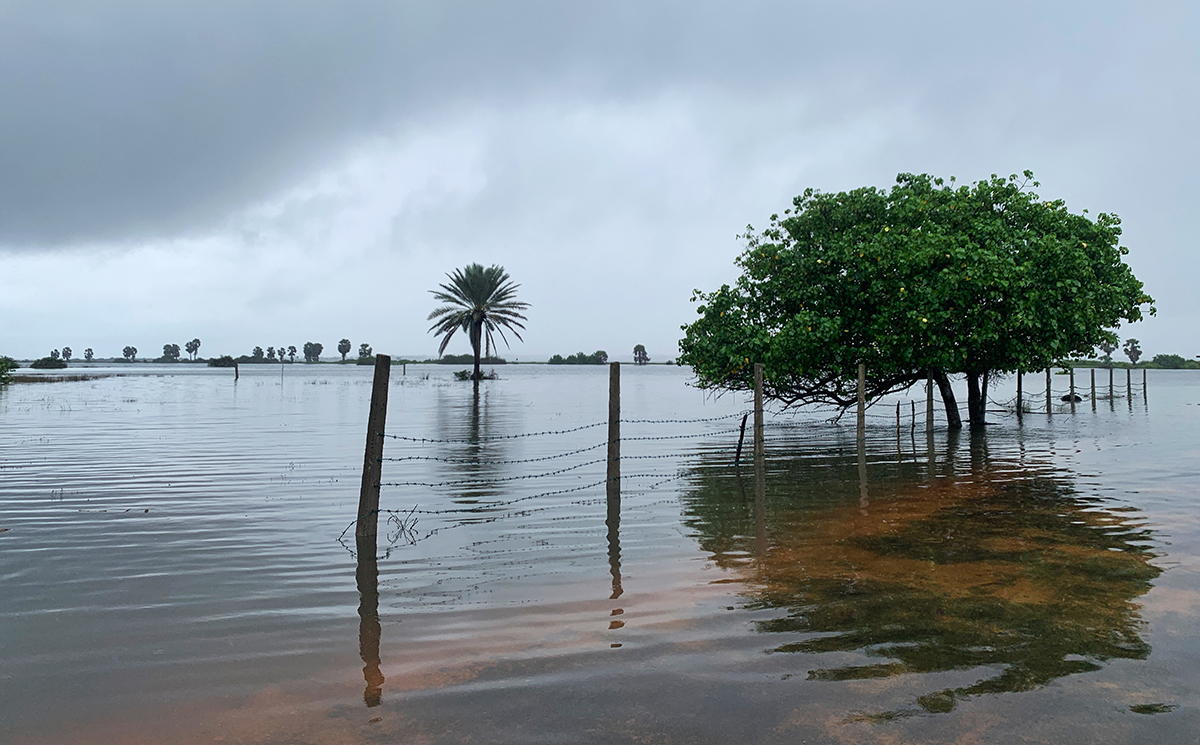 Cyclone 'Burevi' made landfall in the eastern part of the country on Wednesday night (2 December). Since then, continuous rains have been reported from the Eastern and Northern Provinces.
The Disaster Management Centre (DMC) said  that over 12,000 individuals were affected by the cyclonic conditions. This includes one individual — a resident of Jaffna — who had ventured out to sea and remains missing. According to the DMC, approximately 15 houses were completely destroyed by the raging cyclone and another 192 houses have sustained partial damages.
However, the Department of Meteorology announced that 'Burevi' began to move away from Sri Lanka this morning 4 December), signifying a passing of the worst.
These photos, captured by photographer and visual storyteller Benislos Thushan, portray how the cyclone affected his hometown in Jaffna. Captured in between the two days when the storm raged through the north, the photos show how the people of Jaffna lived through the second cyclone of this monsoon season.