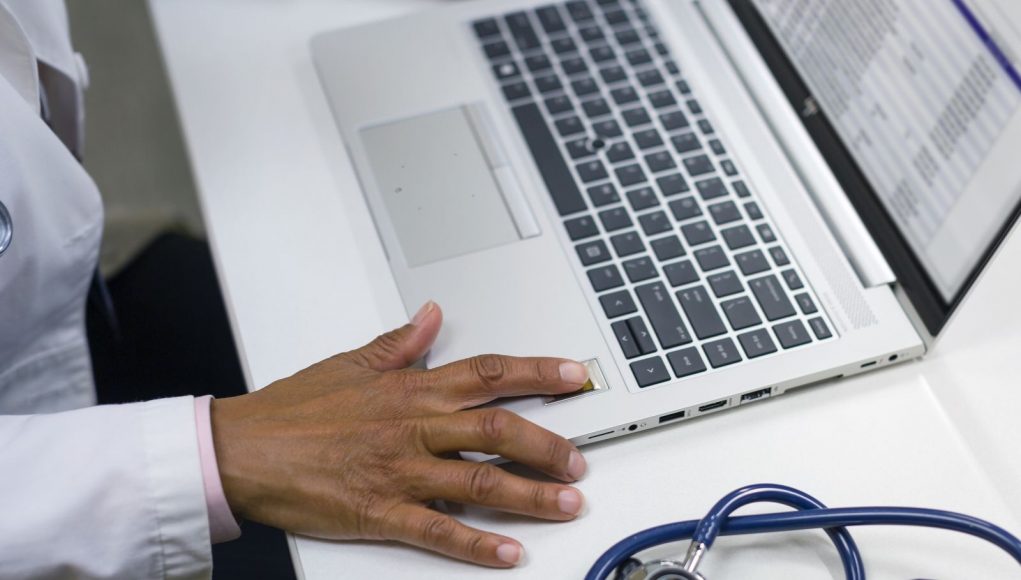 Seeing a doctor is never fun, but a visit to a hospital can often be an insufferable hassle. More often than not, state hospitals are overcrowded, disorganized and noisy, and there is a good chance that you would have to dig up old medical records, lug them along with you in a bulky folder, and then cool your heels in a sweaty protracted queue for hours on end. Pieces of your medical history and information can get lost along the long line of healthcare providers and healthcare systems, confusing instructions will leave you baffled, and every new healthcare provider you see is going to have to be educated on any existing allergies, previous medication and conditions.
Before the year 2010, a visit to the Dompe District Hospital would have probably been something along these lines; long, weary and unpleasant. However, if you were to walk in today, there is a chance that you would be greeted with a very different experience.
Meet e-Hospital Dompe, the first hospital of its kind in Sri Lanka. This pioneering healthcare institution has embraced the concept of digital health, which means that it now uses ICT to improve the efficiency, competency and quality of the services it offers. It is the result of a 2010 pilot project funded and assisted by Sri Lanka's ICTA (Information and Communication Technology Agency) to promote the use of digital technology in healthcare in Sri Lanka.
Digital Health And Sri Lanka's First E-Hospital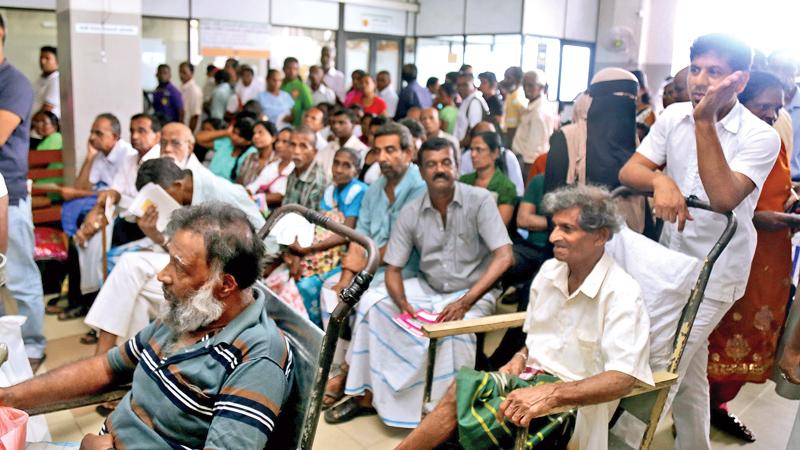 "Have you ever walked into a consulting room and seen a doctor with a laptop?" asks Shriyananda Rathnayaka, Project Manager of Digital Health Sri Lanka. "It is practically unheard of in this country, isn't it?" In the new e-Hospital, however, he tells us that every doctor is given a laptop which links them to the rest of the hospital.
E-Hospital Dompe no longer has disorganized queues; instead, you would be registered in the hospital system at the OPD on entering. A Patient Identification Number and a patient-specific barcode is generated, and you would be given a 'health card' with a barcode on it. At the Electronic Queue Management Center, you would be issued a token which would tell you where to go and which doctor to see.
During the consultation, Rathnayake tells us, the doctor would scan your barcode (every doctor has a barcode reader, in addition to the laptop) to receive the information about you, such as medical history, allergies, and demographic data. As the consultation ends, he would enter the diagnosis, the prescription, and any further tests which should be taken into the system. For instance, if you were to take a blood test, then you would be directed to the bleeding room, where the phlebotomist would have already received information about you. The blood sample would then be labeled with a barcode, which would enable the lab technician to retrieve vital information before recording the test results.
"This system is called the Hospital Health Information Management System (HHIMS)," Rathnayake tells us, explaining that it makes things infinitely easier for both the patient, as well as the healthcare staff.
So What Is Digital Health, And Why Does Sri Lanka Need It?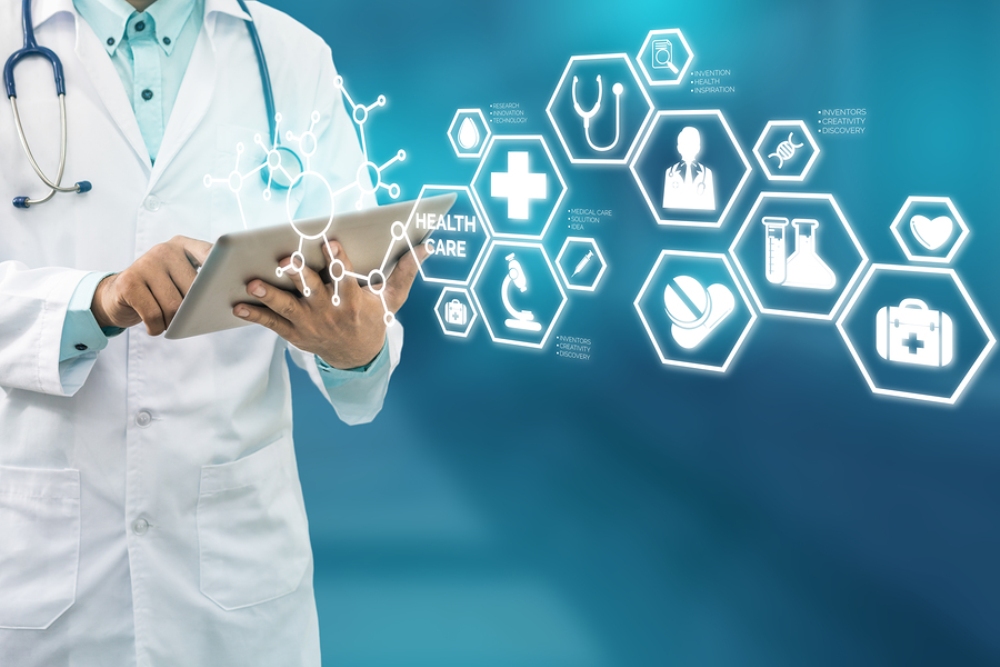 According to Doctor Vajira Dissanayake, digital health is the use of mobile, wireless, and digital technologies for health purposes. This includes concepts like tele-health (mydoctor.lk is a good example), mobile health, Information Technology (IT) and wearable devices.
Dr. Dissanayake is the President of the Commonwealth Center for Digital Health, and cannot stress enough on the importance of digital health in taking the healthcare sector forward. "We need digital health to modernize the health services in Sri Lanka and to make them more efficient, effective, accessible and equitable."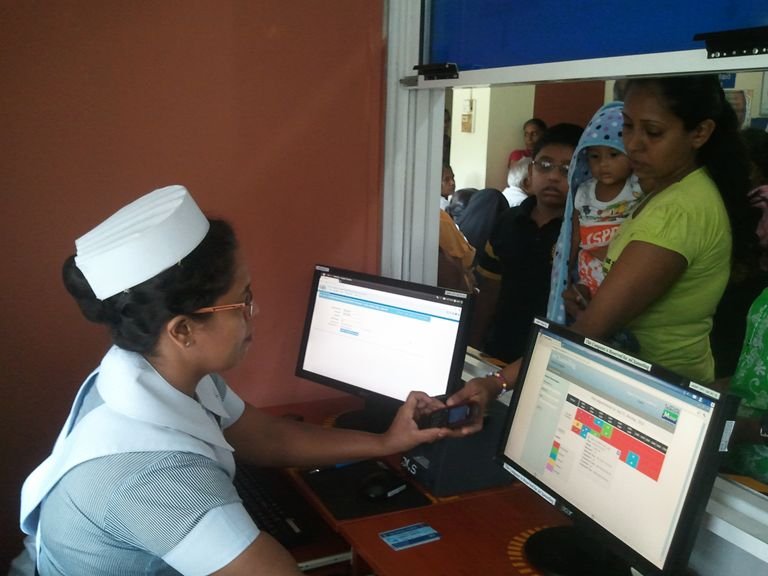 Some of the reasons why Sri Lanka needs Digital Health:
It is one of the answers to our disorganized, overcrowded state hospitals, and the inconsistent quality of hospital services.
It is instrumental in managing information more efficiently, since many of the hospital records are still paper based and manually made.
It improves connectivity within healthcare institutions, so there is better coordination between healthcare personnel.
Recorded data is invaluable in public healthcare, where information is gathered to measure different health indicators like maternal health.
It is cost-effective and can drastically cut down on expenses. For instance, the new PACS system—which involves replacing hard copies of X-rays with soft copies—can save around two million rupees a month in a general or provincial hospital.
Individuals from disadvantaged or low-income backgrounds, who do not manage their health due to poverty or lack of awareness, will be able to have the hospitals manage their health for them.
How Far Have We Come?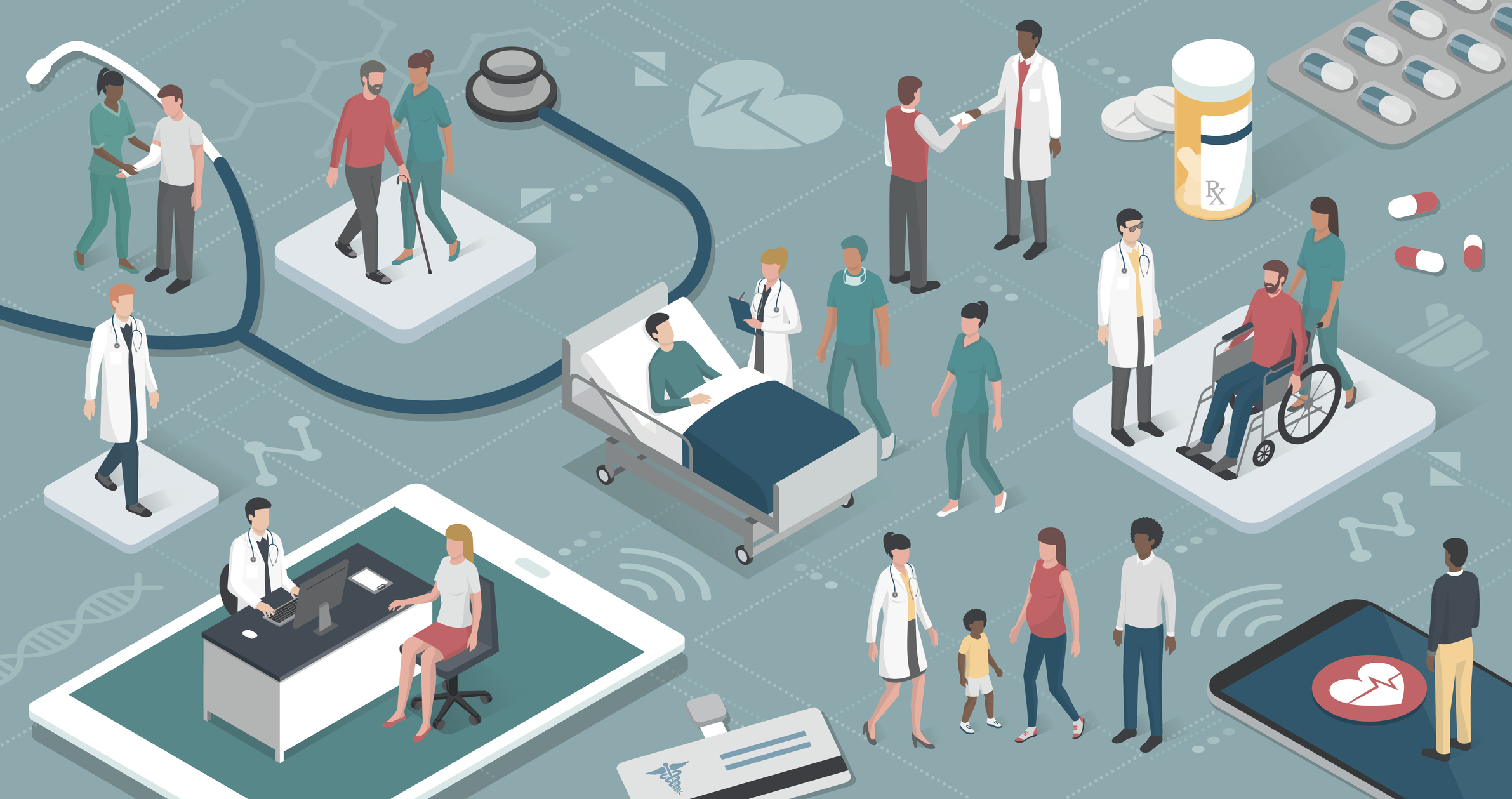 Surprisingly, the concept of digital health has been around since 1998, with the formation of the Health Informatics Society of Sri Lanka. However, according to Rathnayake, digital health in Sri Lanka is still in its preliminary stages.
"Implementing digital health across the country, or even in a hospital, is not something that can happen overnight," says Rathnayake, explaining that it takes a lot of time, training and resources. It also requires the participation and cooperation of all the individuals involved. For instance, another hospital which started the pilot program along with the Dompe District Hospital, failed to get digitized because the personnel were reluctant to get on board.
However, Sri Lanka is not doing too badly either, and Rathnayake tells us that the concept is slowly but steadily growing. About thirty hospitals across the island have so far implemented the HHIMS, and the ICTA is hoping to have fifty hospitals on board by the end of this August. A giant leap was taken by the National Medicines Regulatory Authority (NMRA) when they recently signed a contract to go digital with all their documents and workflow management.
Another significant milestone so far has been the establishment of the Masters Degree course in Biomedical Health Informatics in the University of Colombo. This has so far provided over a hundred individuals with the qualifications to work as health informaticians. In fact, apart from the US, Sri Lanka is probably the only other country to recognize health informaticians as medical specialists.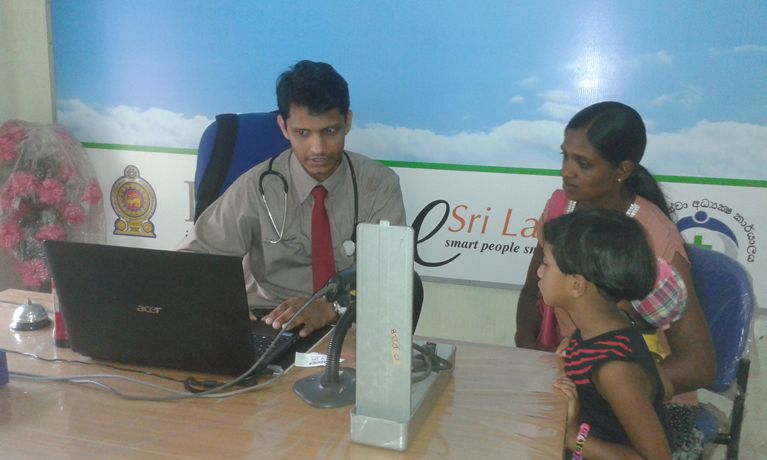 There are many other innovative projects which have been successfully piloted and implemented, and others which are as yet in the pipeline. Some of the systems they hope to implement in the future include the Master Patient Index repository, which manages the healthcare identity in between healthcare institutions (you would basically be able to walk into any hospital and have your medical history accessed), and the National Personal Health repository, which would enable you to control what information you would like to divulge to the healthcare officials.
For a lower middle-income country, Sri Lanka's healthcare system is pretty impressive. We already stand on par with many other countries much more developed than we are, and we boast excellent healthcare indicators. Digital health could take us to even greater heights, and bring us closer to achieving universal health care than we have ever been.
Cover image credits: themedicalfuturist.com