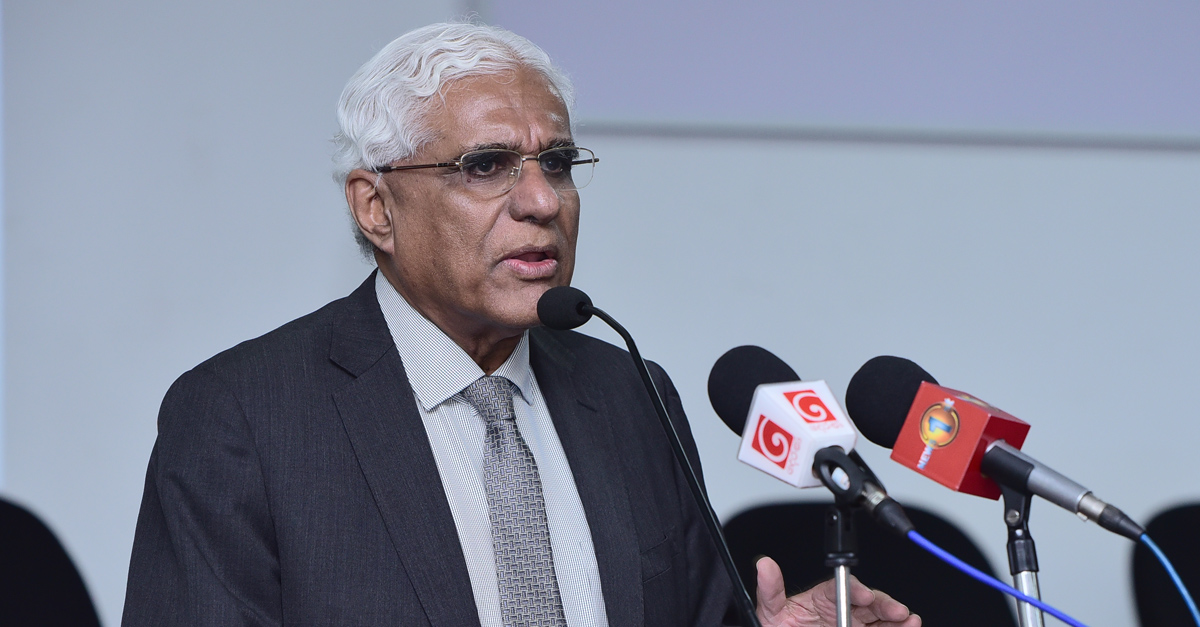 When will things go back to normal again? This is the question that has plagued our minds since the Easter Sunday terror attacks of April 21. While much remains to be done in terms of material, physical and psychosocial recovery—especially for the victims and their families—and while there is a vacuum where there must be political and religious will to remove the scourge of intolerance, the business community came together to chart the way forward to allow Sri Lanka to recover economically from the aftershock of the attacks that killed 258 people and injured close to 500 more.
At an event titled 'Sri Lanka Forward' on May 29, organised by the Chartered Institute of Management Accountants (CIMA) with Roar Media as media partners, a panel of experts made up of key business leaders and government officials, discussed measures needed to repair the economy. The panel was unanimous in agreeing that bridging the gap between perceptions and reality was key to moving the country forward.

Keynote speaker Dr. Indrajith Coomaraswamy, Governor of the Central Bank, assured the audience that despite the shock of the Easter Sunday bombing, the economic situation of the country was still stable. He said the macroeconomic fundamentals essential for continued growth were in place. "On May 13, the IMF approved the fifth review of an extended fund, which indicates that they are confident that Sri Lanka has no risks in meeting its financial obligations and in refinancing its debts," Coomaraswamy said.
The government is now in the process of reviewing the budget for this year to shift around the expenditure, providing funds for the sectors that require it, without having to raise taxes or borrow money. Pointing out that Sri Lanka had not, even in the worst case scenario, missed a debt payment, Coomaraswamy said the country had many friends who would help in case of a need.
"Japan, Qatar, and the World Bank have assured us loans if needed," he said.
While the tourism sector, its supply chain and retailers have been the most heavily economically affected by the Easter Sunday attacks, Coomaraswamy noted that most other industries in Sri Lanka, like agriculture and manufacturing, are largely untouched. However, he  added that as the incomes of all those who work in the tourist and related industries will be reduced, this will reduce aggregate consumer demand in general.
In an industry heavily influenced by perception, unpredictable events can lead to big fluctuations in the market. Vipula Gunatilleke, CEO of Sri Lankan Airlines, stated that around 70 seats per week were cancelled after the incidents of April 21. Sanath Ukwatte, President of the Hotels Association of Sri Lanka, recommended that the first step in revitalising the tourist sector is getting the travel advisories lifted. "Already, countries such as China, India, Germany, and Switzerland have relaxed their travel restrictions," he said, adding that Sri Lanka's tourist industry has previously proven to be resilient, boucing back after natural disasters like the 2004 tsunami.
Meanwhile, Major-General Vijitha Ravipriya spoke about the actions taken by the Army to improve security in the country, which is important for economic stability, especially for the perception driven tourist industry. "Our priority is to restore normalcy — to remove the fear psyche from the citizenry,"  he said. "In addition to apprehending and containing all known terror suspects, we have also taken steps to ensure the safety of the various communities in the country that could be in danger of a backlash."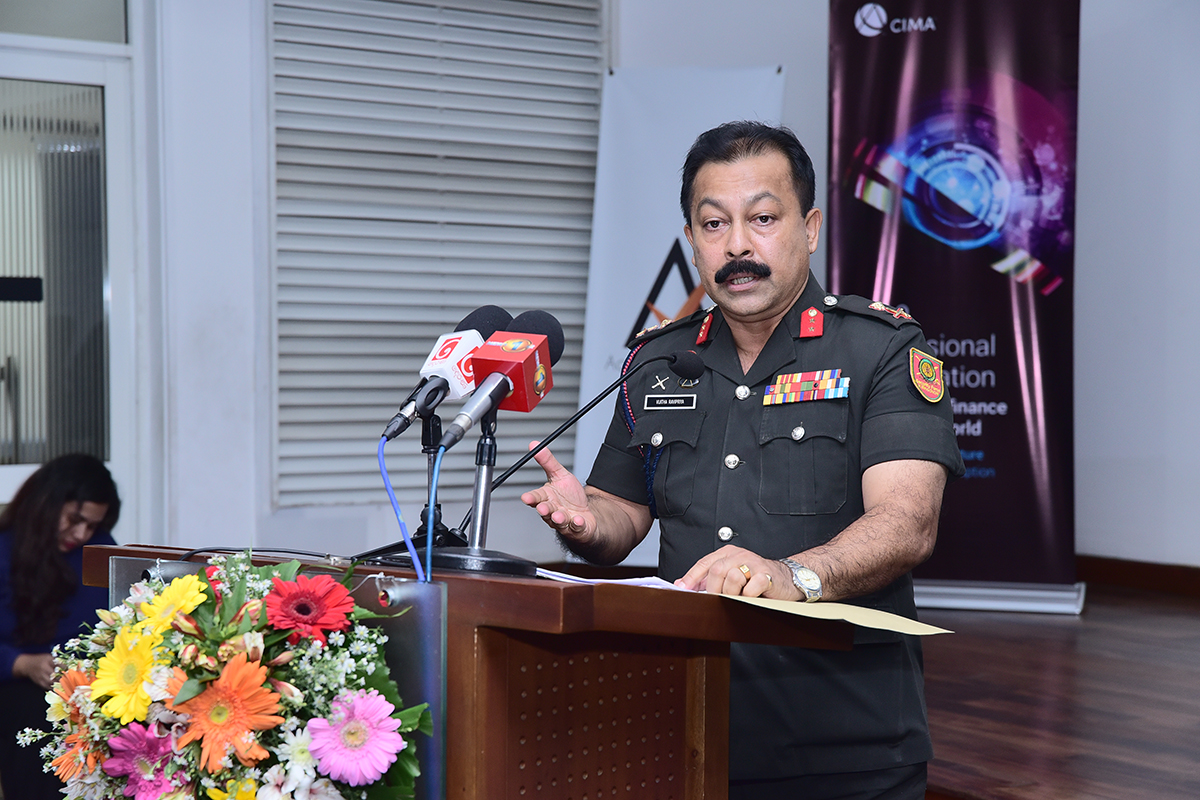 Shalin Balasuriya, Director and Co-Founder of Spa Ceylon highlighted the role of corporations and businesses to educate and maintain the wellbeing of their employees during this time. "Yes the business is affected, but it is the people that are the first to be affected within the business,"  he said. "When life is getting tough, that heightens the emotions, and all it needs is a few sparks from radical influences to push that to the next level. So we as business owners have a real responsibility to communicate to our staff and colleagues that we're going to get through this, and how we're going to get through this."
The consensus among the panel was that perceptions about the state of Sri Lanka has to change. If the public is made aware of all the security measures taken place, as well as the economic safety nets, this will gradually bring back normalcy and allow the economy to move forward. As panelist Sharang Pant, Managing Director of Nielsen Sri Lanka put it: "We are feeling right now as if we're in an aircraft going through some turbulence, but the pilot isn't giving any instruction. We as citizens are looking for continuous communication that things are moving in the right direction."