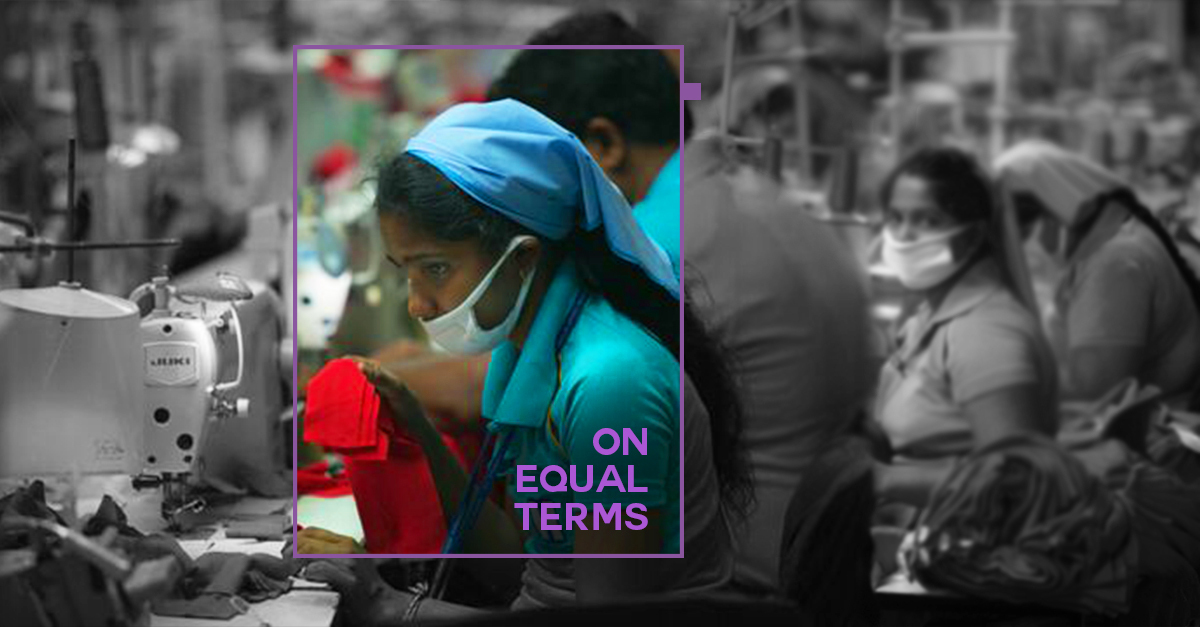 In September 2017, a group of fashion designers from the Parsons School of Design in New York and the California College of the Arts, arrived in Sri Lanka to meet women from the apparel industry. "This will be my first time meeting women working in a garment factory," Ioli Tzouka, a student of the Parsons School of Design said. What the students didn't expect was to be moved so strongly by what they saw.
"Everything was so immense. There were so many people, so many things going on, so much noise — it definitely left me speechless," Tzouka said of the teeming factory floor. Taking stock of the speed at which the women worked, and the conditions they worked in, Mallory McDaniel, a student at the California College of the Arts, said thoughtfully, "I think when people design clothes, they're thinking about the glamorous part of it." She added: "The issue right now, is that most people don't know. Our industry would look a lot different, if people actually had a connection. Now that I have seen the human element, I think I am going to have a totally different approach to how I create."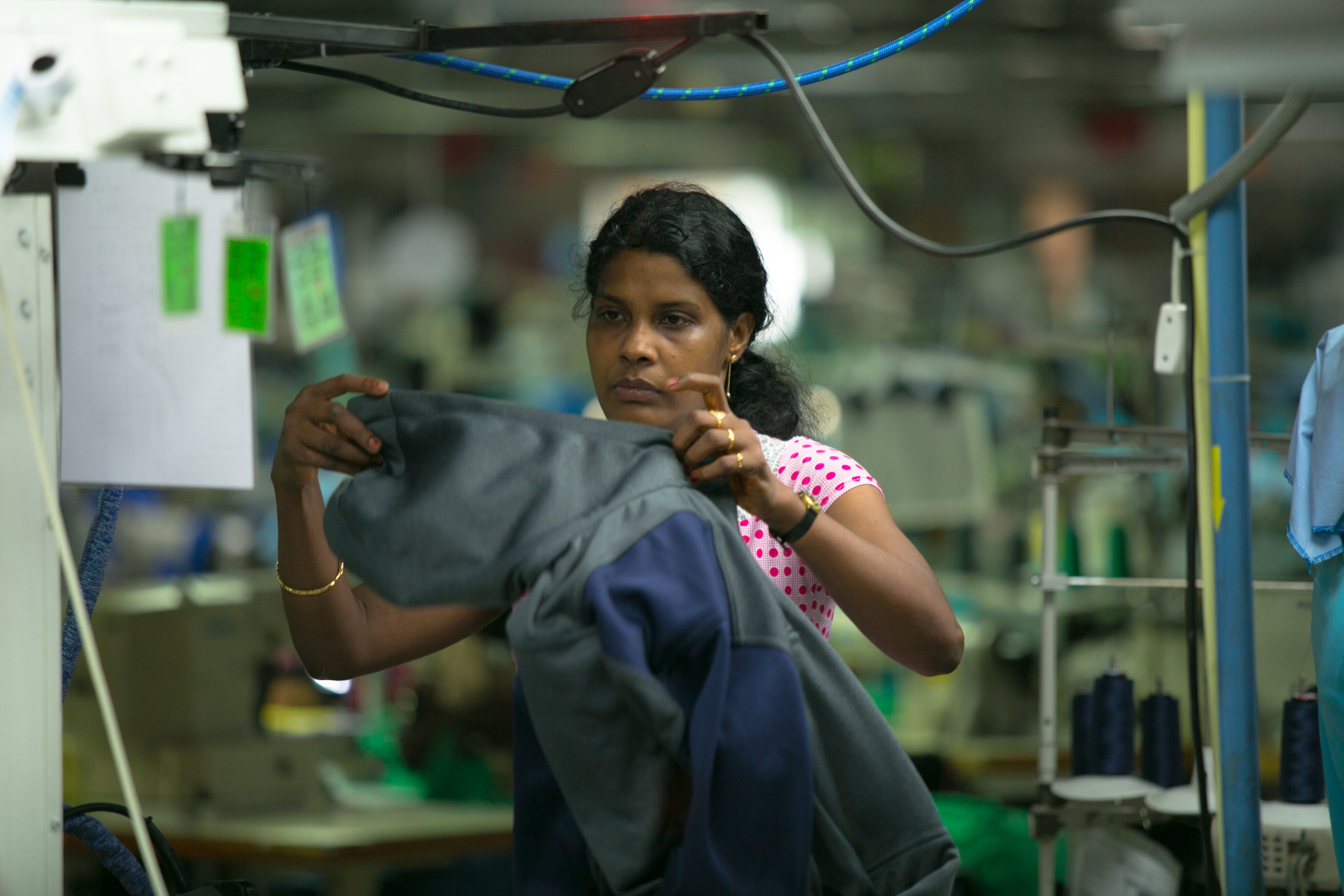 Exploitation Of Women
This was the purpose of the visit, organised by Remake, a U.S. non-profit committed to changing current fashion cycles that move cheap and trendy clothing fast from the catwalk to high-street stores like H&M, Zara and Topshop. The burden of producing pieces fast is placed on the 60-75 million—predominantly female—global workforce."While 80% of the people on the factory floor are women, most managers and union leaders are men," Remake founder Ayesha Barenblat told Roar Media. "Female garment workers represent the most vulnerable part of the fashion supply chain, and often toil hidden and unseen by the fashion world." It is this impact on—and exploitation of—women worldwide that influenced Barenblat, a Pakistani-American who grew up in Karachi in a family that ran clothing factories, to become committed to her cause. She aspires to change consumer patterns, which contribute to what has been described as modern-day slavery in which thousands of impoverished workers are trapped.
Garment workers in developing countries work in harsh and hazardous conditions with little thought for their dignity and safety. In recent times, the most galling example of this was the Rana Plaza building collapse in Bangladesh in 2013. Over 1,000 people died and 2,500 were injured after owners ignored warnings that the building containing several garment factories—making clothes for European and American fast-fashion brands such as Mango, GAP and Primark—was unsafe, and ordered workers to report to work. The collapse is considered the deadliest structural failure accident in modern human history.
Effect On The Environment
Despite producing large quantities of clothes and accessories, high fashion stores are sometimes unable to sell their products. As a result, they resort to destroying or dumping their inventory. The most recent examples of this were when Burberry destroyed unsold clothes, accessories and perfume worth £28.6 million in 2017, and when H&M was left with unsold clothes worth $4.3 billion in 2018.
This cycle of creating and discarding clothes and accessories places a heavy burden on the environment.
"The impact [of fast fashion] on the planet is alarming," Barenblat told Roar Media. "To make just one t-shirt takes the same amount of water that a person would drink in three years," she said, explaining that fashion's impact on climate change is "more than the aviation and shipping industry combined". "Only 20% of clothes donated worldwide make it to second-hand markets or are recycled — the rest crowds landfills, where it can take up to 200 years to degrade," she said.
Barenblat's goal is to make consumers more conscious about the impact of their decisions and the power they have to change the negative aspects of the industry. By staying away from mass-produced, cheap clothing and investing instead in quality, durable clothing and accessories, Barenblat feels the 'fast fashion' cycle can be reversed, minimising the impact on women and the environment.
Implicit Dangers And New Connections
Drawing attention to the plight of the women working in the garment industry is not without consequences. Barenblat's work often pits her against corporations with money—and legal—muscle. "The work is often dangerous," she said. "We get kicked out of factory settings and our garment organiser partners face threats. But we continue regardless, to shine a light on what life is like for the people who make our clothes." she said. The organisation makes documentary shorts, pitches stories to the media, and works with fashion press and influencers to "make the women who make our clothes visible. We [..] ensure that the industry hears directly from the women on the front lines," Barenblat said.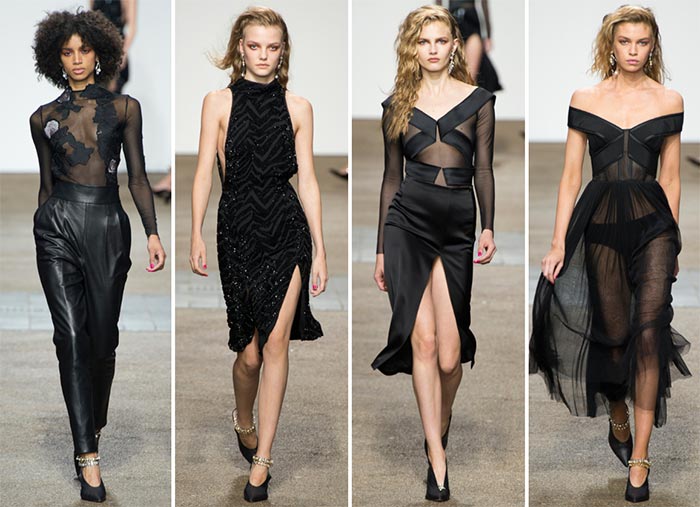 It was while shooting in Sri Lanka for her immersive series on worker conditions in garment-producing countries that Barenblat met Ashila Dandeniya-Gamage, a former garment worker who has dedicated her life to advocating for other women in the industry, through her organisation 'Stand Up Sri Lanka'. At the Colombo screening for the documentary short, 'Made in Sri Lanka', in which Dandeniya-Gamage is featured, she spoke of the difficult working conditions and problems faced by the women in Sri Lanka's garment industry, which has even led to the degradation of their social image.
"We are derisively referred to as 'Juki kalli' or 'garment kalli'," she said. [Juki refers to the industrial sewing machine the women use, while 'kalli' is a sexist way of referring to a woman as a 'piece' or an 'object']. She also spoke of the extremely high production targets imposed on the women, and the often "unpleasant consequences" of not meeting them.
A garment worker is typically paid a basic wage of Rs. 10,000 (USD 56) a month. A budgetary relief allocation is expected to give them an additional allowance of Rs. 3,000 (USD 16) — but many companies forego the allowance, Dandeniya-Gamage said. The workers can work towards two 'incentives' — one a 'monthly attendance incentive' and the other an incentive on meeting production targets. "The monthly attendance incentive varies from factory to factory but ranges from Rs. 3,000 to Rs. 8,000," Dandeniya-Gamage said. But even a day's absence can strip a worker of her incentive, forcing many to show up even when sick. Additionally, while production target incentives also vary from factory to factory, targets are placed so high that workers resort to extreme measures by forfeiting their meals and tea times. "Sometimes they save time by not even consuming water to avoid going to the toilet," she said.
What the garment workers, spearheaded by activists like Dandeniya-Gamage are asking for, is a living wage of Rs. 25,000 (USD 140). But companies often counter these requests by pointing out the many 'other ways' workers are empowered to earn more, including with 'manpower' agencies that find extra work for garment workers at other factories. But according to Dandeniya-Gamage, this sort of working is inhumane and strips the worker of her dignity.
She also said that the J. R. Jayawardene government, while conceptualising Free Trade Zones (FTZ) to attract foreign investment with the promise of low or non-existent taxes, had failed to take into account the living conditions of the thousands of workers they would employ. Consequently, according to Dandeniya-Gamage, literal pigsties and chicken coops belonging to houses in the vicinity were transferred to worker hostels and boarding spaces with less than minimum basic amenities. "To this day, most boarding houses have poorly ventilated rooms, inadequate and unhygienic sanitation facilities and an absolute absence of personal safety and security," she said.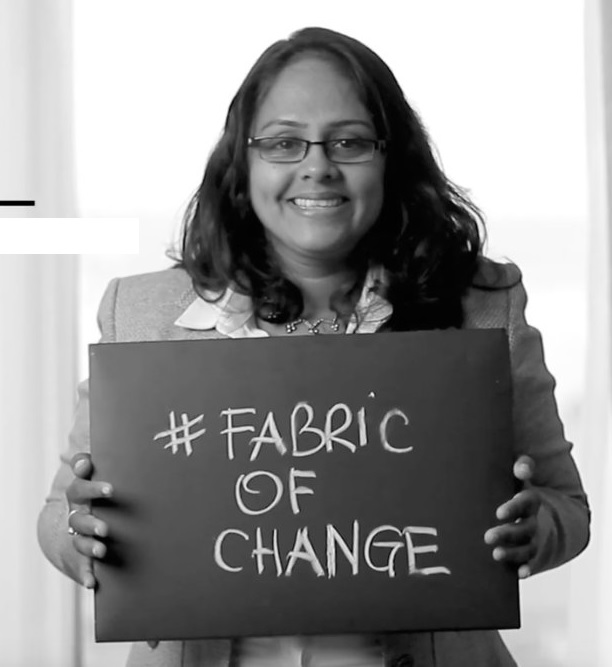 Her organisation Stand Up Sri Lanka operates at the grassroots. "I was forced to take up a job in the garment industry to support my family after my father was killed due to political violence," she said. "I soon found I had a habit of questioning things and standing up to authority, especially in the face of injustice. This got me in trouble." Due to her activism, Dandeniya-Gamage would go on to lose her job. But while still living in the worker's hostel, she one day encountered a group of civil society activists who made her understand what her basic rights were and how they were being exploited. "Something snapped inside me," she said. The incident served as a catalyst for her movement. "We knew it was important to build connections with each other. So we began watching a movie once a week. After the movie, we would discuss what we saw and what it meant to us," she said, recalling with some humour, that the first movie they watched together was the South African comedy 'The Gods Must Be Crazy.'
Later, Stand Up Sri Lanka initiated a 'talk-shop' or a juice bar, where anyone could come and talk about their problems. In addition, it began a mutual-assistance programme, the 'Social Security Network' (SSN), to help women face unexpected emergencies — from funding for new lodgings in case of the loss of a previous one, to giving out loans to cover the funeral costs for the death of a family member. Since 2008, when Dandeniya-Gamage began the movement, she has been working to uplift the lives of workers in the 14 FTZs in the country, which together employ nearly 450, 000 workers.
Her work advocating for better wages, conditions and the safety of workers earned her an Ashok Fellowship in 2012. The fellowship has helped her build strong connections with global change-makers like Barenblat, who makes it her mission to look for ways to raise funds — not just for Dandeniya-Gamage's organisation, but also for other organisations and communities of women across the world, banding together to create better working conditions for themselves.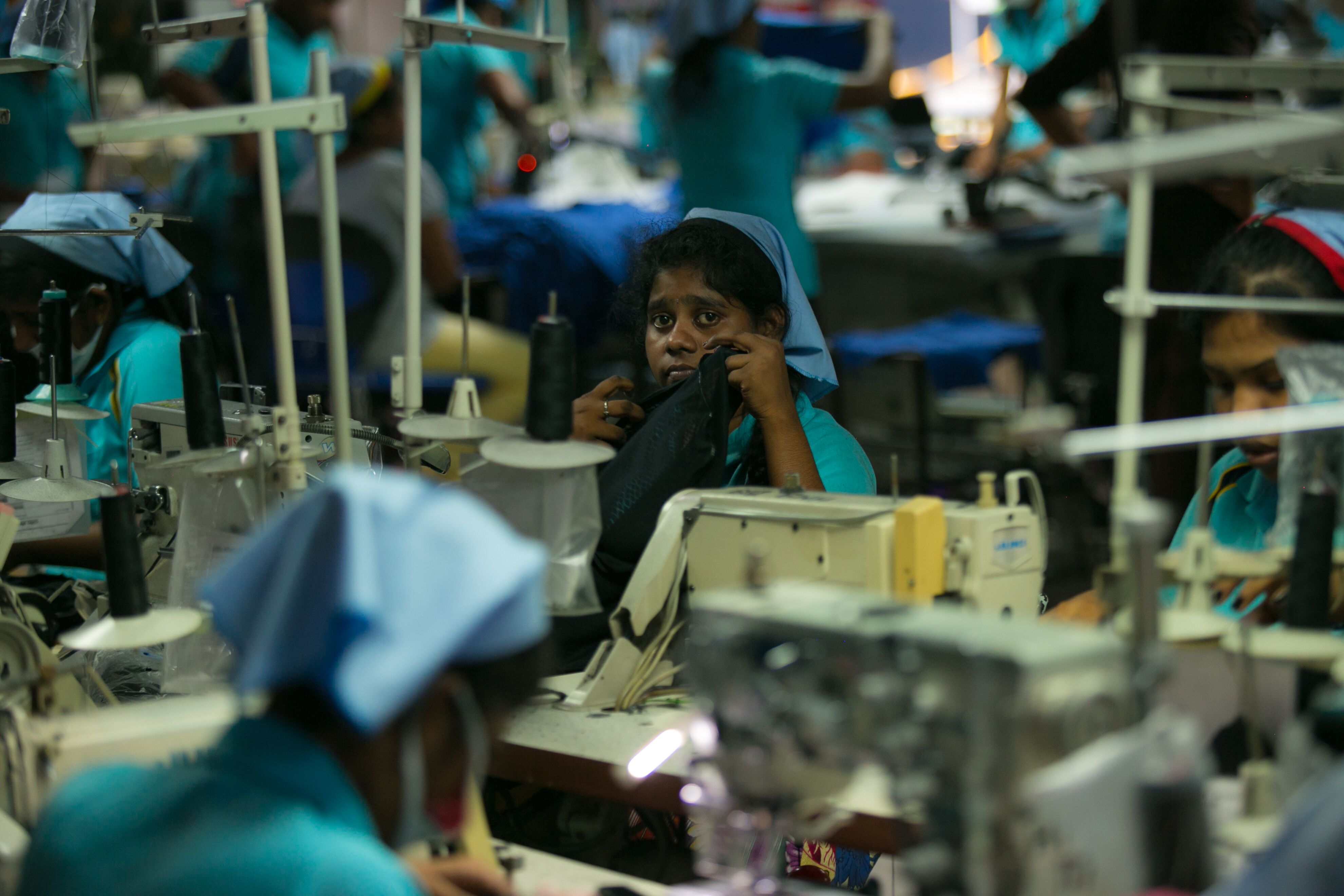 But while Dandeniya-Gamage and Barenblat work to build networks, create awareness and foster change in customers at a local and global level respectively, some questions remain. The foremost of these is: What are governments and businesses doing to reduce the impact of fast fashion?
While there are some global efforts such as the Circular Fashion Commitment and the Sustainable Apparel Coalition, many of these leave out the voice of the worker. In Sri Lanka, a campaign titled 'Garments without Guilt' led by the Joint Apparel Association Forum (JAAF) began in August 2006. The movement, independently audited by leading inspection and certification company SGS (formerly Société Générale de Surveillance), had as many as 139 factories (of an estimated 259) registered with them. But a representative told Roar Media that many had failed to renew their registration.
For as long as the consequences of fast fashion remain out of sight, humanity will have failed the hands that create the clothes we wear.